Hydrocarbon extracts are the most common and popular form of Cannabis concentrates on today's market. This method of extraction utilizes solvents such as butane and propane to remove the desirable components – cannabinoids and terpenes – from the plant material. These extracts are then purged to ensure the removal of any residual solvent and that nothing but pure Cannabis oil is left over. Hydrocarbon extracts are highly diverse and can exist in a wide variety of consistencies and textures, as well as made from both cured or fresh frozen material – the latter of which is classified as "live resin" when in its final form.
Early Lemon Berry Sugar Wax from Caroline's Cannabis in Uxbridge Massachusetts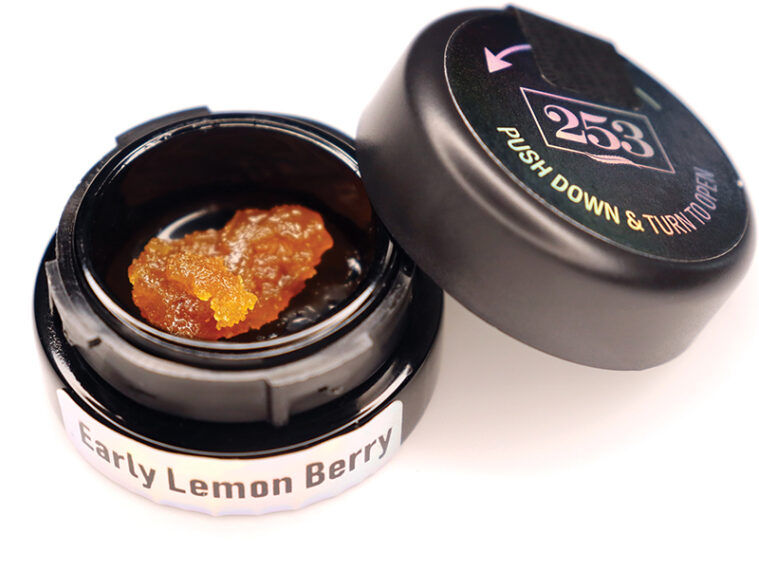 This Kosher-certified wax tests at a moderate 66% THCA, but is also high in CBG. Early Lemon Berry sugar has more of a dark amber orange look to it, rather than a bright yellow color, but the texture is on point with a glossy juiciness from the terpenes. Its flavor is subtle and earthy, with a hint of bitter orange.
---
Tangie Badder from Kind & Co. in Windham Maine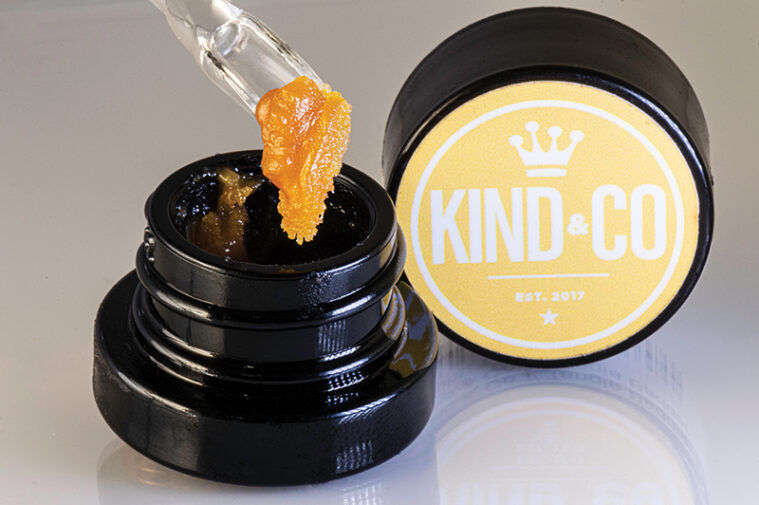 Tangie Badder was highly recommended by the manager at Kind & Co Dispensary and won a High 95 Cup Award a few years ago. The sweet citrus smell upon opening the container was an absolute joy. A few slow cold-start hits and I found my anxiety slowly dissipating. The taste lingered like the remnants of hard candy on my tongue. Tangie badder makes a great daytime concentrate that will relax you and give you the comfort needed to do creative work.
---
Larry Lovestein Live Budder from The Botanist in Shrewsbury Massachusetts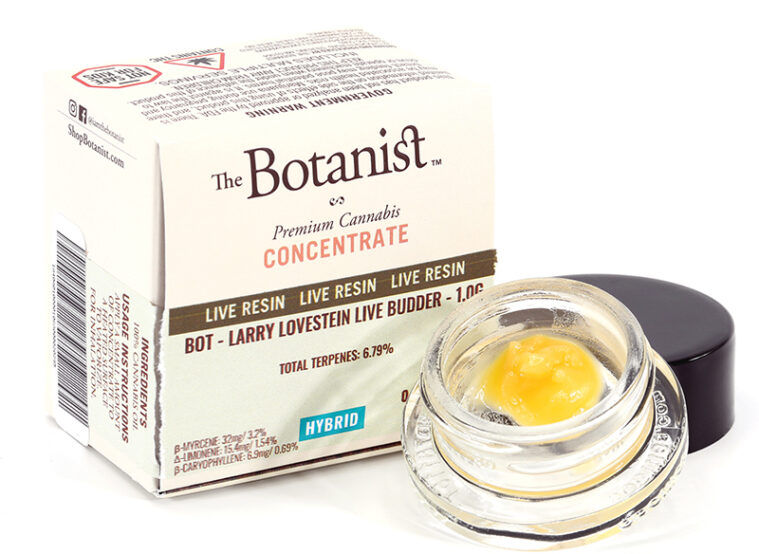 Made from a strain created to honor the late Mac Miller, the hybrid cross of Chem 4 and Larry OG results in the flavorful and inspirational Larry Lovestein live resin. The intense initial citrus smell resembles Lemonhead candies or a lemonade slushy, giving way to the scent of tropical fruits such as perfectly ripe mango. The smooth creamy texture pleases the eye and the palate. The flavor is subtle and fruity with a hint of sweet clover, and the relaxing effect inspires contemplation.
---
Origyn Alien Berry Shatter from Sira Naturals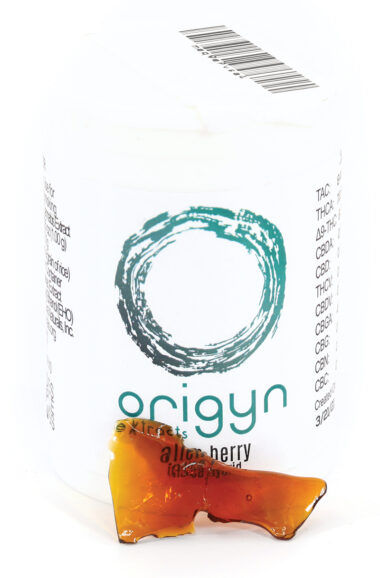 Lacking in scent and flavor but packing quite a punch, this shatter made from an indica-dominant hybrid helps treat insomnia and muscle pain with ease. All potent cannabinoids with little terpene content, it's a no-nonsense dabbable concentrate that's super stable with a long shelf life.
---
E1 Labs SFV OG Shatter from Sira Natural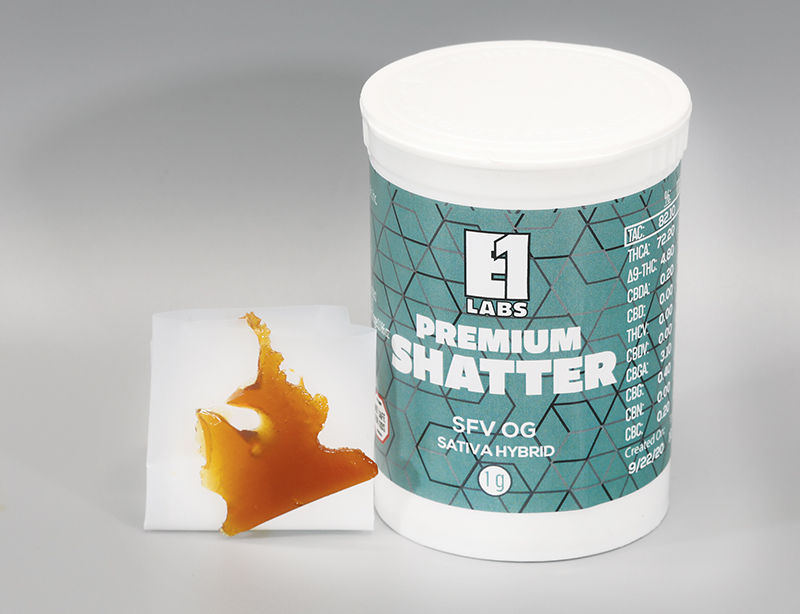 The classic San Fernando Valley OG strain shines through in this relaxing yet euphoric, sativa-dominant shatter. The shatter doesn't smell much but the taste is more complex, starting piney and turning more earthy on the exhale.
---
TK91 Cured Resin Cartridge from The Botanist in Worcester Massachusetts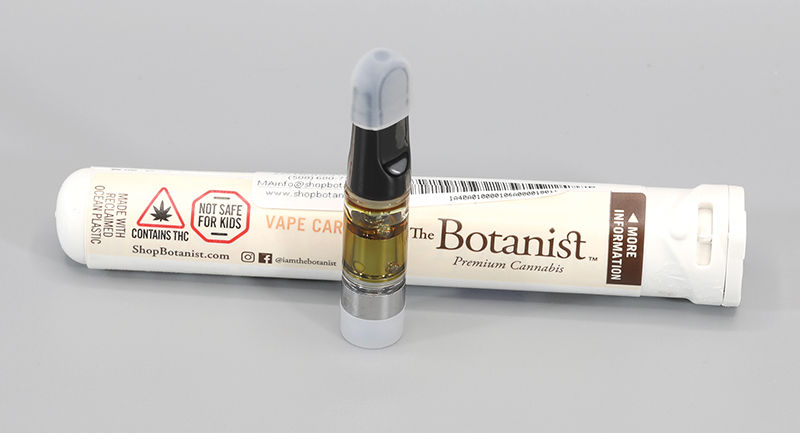 Cured resin cartridges are meant to retain the aroma and flavor of the original flower material and this one represents the best of the TK91 variety. Lemony with a hint of cedarwood and cinnamon spice, this indica-dominant powerhouse tastes amazing and hits hard.