Bobblehead Bars
100 Mg/serving, 300Mg/serving, 420 Mg/serving
Bobbleheadbar.com | @bobbleheadbar
Available at many medical dispensaries in Southern Maine.
Bobblehead Bars are a very popular medical Cannabis-infused chocolate bar in Maine. The Cannabis-infused chocolate goodness melts in your mouth! These chocolate bars come in a variety of flavors as well as dosage levels of 100mg, 300mg and 420mg. I personally enjoy a piece with my coffee or hot chocolate!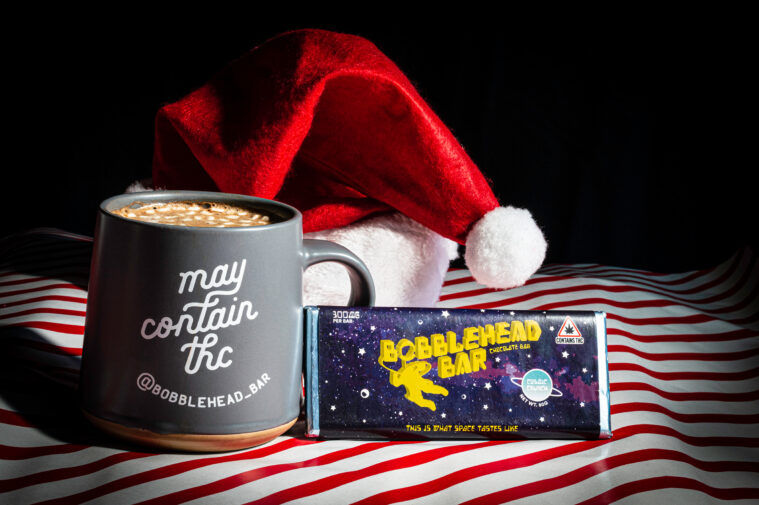 ---
Bhang
Dark Chocolate
5 Mg/serving, 100 Mg/package
bhangnation.com | @bhangnation
Available at Canna Provisions.
The fact that this is a multiple award-winning dark chocolate isn't always enough to convince hardened edibles consumers that another dark chocolate delight is what their arsenal needs. However, when you have a company with sustainable sourcing in its DNA, using 74% cacao that captures the depths possible of unctuous texture that brings consistent dosing experiences, it's hard not to have some of this in your tasty time tackle box.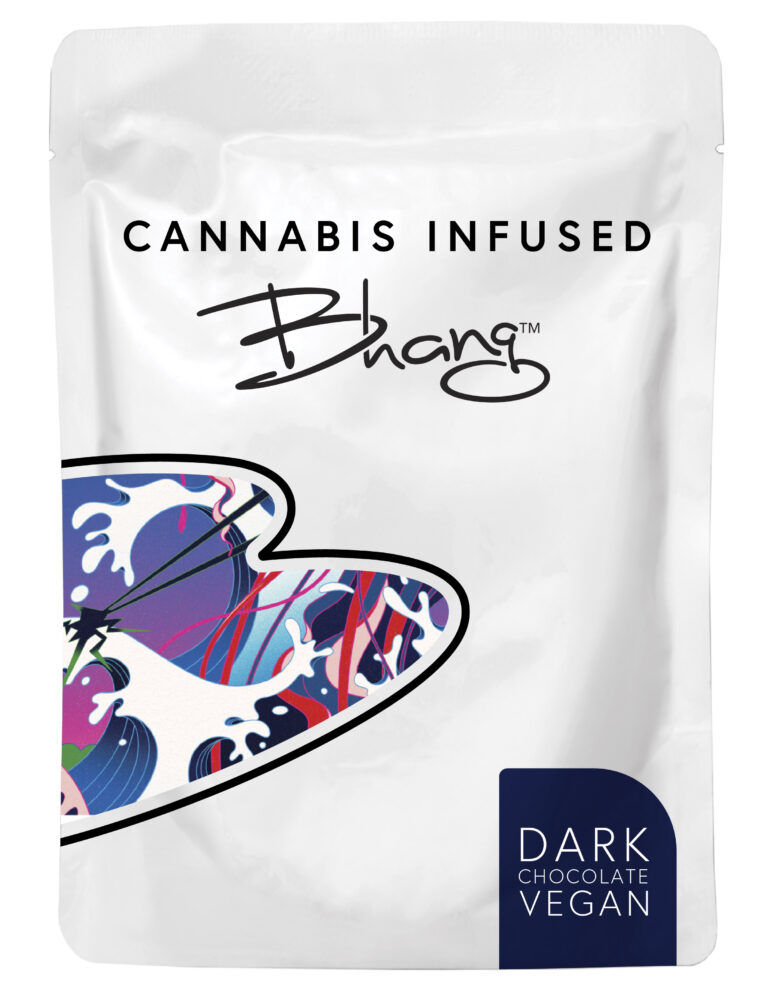 ---
INSA
Double Caramel Sea Salt Bar
5 Mg/serving, 100 Mg/package
It's not difficult to see why Insa's Double Caramel Sea Salt Chocolate Bar has won awards. It's made using an artisanal process to caramelize the pure ivory chocolate sourced from Europe and continues to be a top seller at Insa's dispensaries and other locations throughout the Commonwealth. The unique color and creamy flavor is accented by bits of salted caramel sugar for a delightful crunch. Be careful not to eat too much of this deliciousness.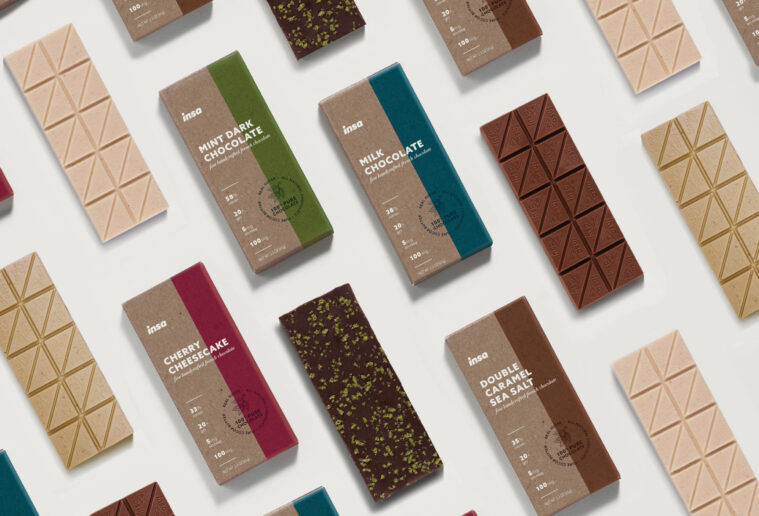 ---
Nova Farms
Meltdown – Cookies & Cream Bar
4.59 Mg/serving, 91.8 Mg/package
Nova Farms, with locations in Massachusetts and Maine, is setting the bar high for grassroots Cannabis dispensaries. And they're also manufacturing, distributing and selling their very own line of infused chocolate bars in four different flavors. The Meltdown Cookies and Cream Bar comes in a gold-gilded chocolate bar, child-proof hard box, and has eight simple ingredients: sugar, cocoa butter, whole milk powder, soy lecithin, natural vanilla Cannabis extract oil, MCT oil, and cookie pieces with a delicious and complex flavor that's buttery and smooth.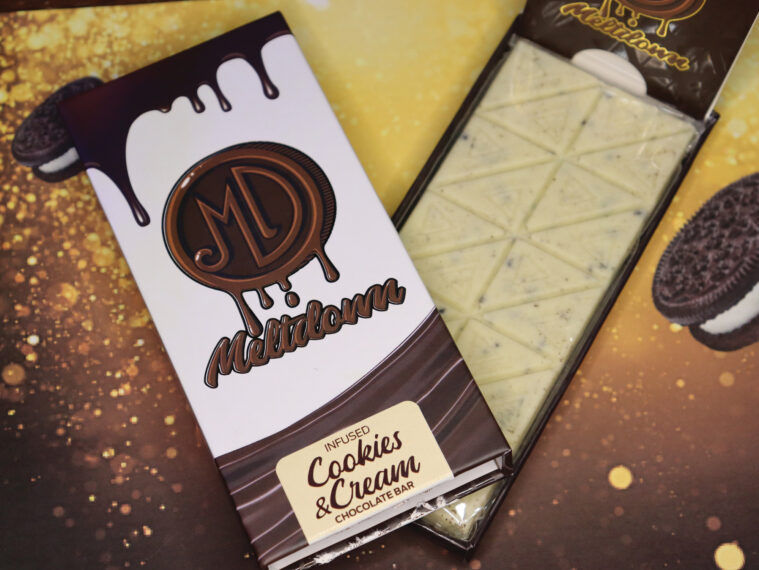 ---