In recent years, extractors have continued to heighten flavor profiles and achieve potent effects through Live Resin extraction. Utilizing fresh frozen whole-plant Cannabis, this form of extract preserves the terpene profile – reflecting a smell and taste nearly identical to a living and thriving Cannabis plant. Take a look at the wide variety of consistencies and variations of Live Resin that the Oregon market has to offer!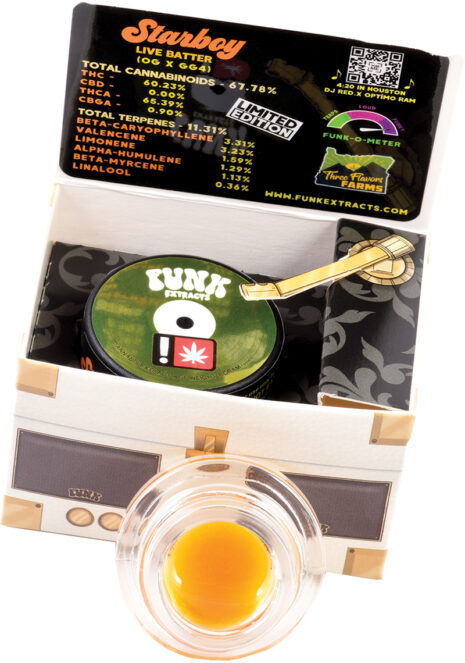 This record player packed extract is nothing to take lightly, and each box even features a hand-picked song that matches the strain's vibe. Viscous in the best way, the Starboy – cultivated by Three Flavors Farms and processed by Funk – is easy to scoop right out of the jar and into the banger. The light yellow batter is topped with a layer of terps ready to fill the lungs with highlights of sweet 'n' sour gas in every exhale. The OG x GG4 lineage shines through with that infamous diesel smell and taste, making it perfect to consume day or night.
---
Banana Breath Badder from Zen Extracts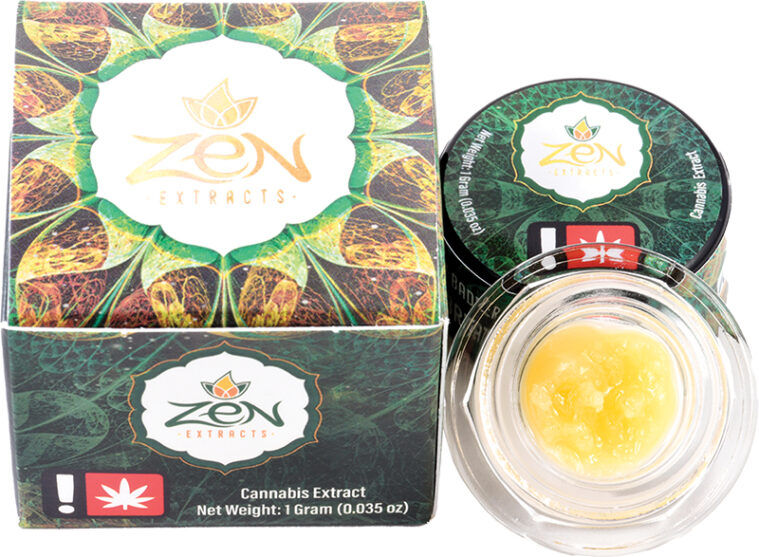 New to the recreational market, Zen Extracts is quickly making a name for itself with their powerful products that partner with quality farms. Cultivated by Makru Farms, the Banana OG x Mendo Breath cross stays true to its lineage and smells like an overripe banana in a licorice-filled fruit basket, if there was such a thing. A bright light yellow badder that cuts smooth as budder, this malleable extract tastes like citrus and bananas on the exhale with fabulously floral notes to finish it out. Stress relieving and anxiety reducing.
---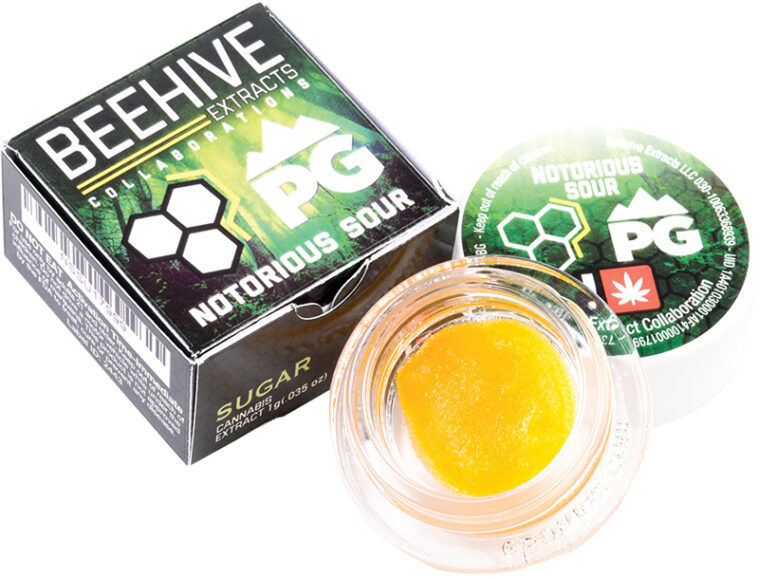 An in-house blend of Notorious and Tropicana Sour, this skunky, funky and fruity extract is an exceptional mix of all the best profiles. With all flower grown by Pacific Grove, this beautiful collaboration is the perfect example of what can happen when two great companies come together. This extract looks deceivingly viscous, but surprises with stability as soon as the dab tool touches the jar. The taste is an exotic blend of sour and berry punch, like a fruity cocktail on a warm day. Relaxing and euphoric, this mentally clarifying high reaches right behind the eyes – perfect for the afternoon and evening.
---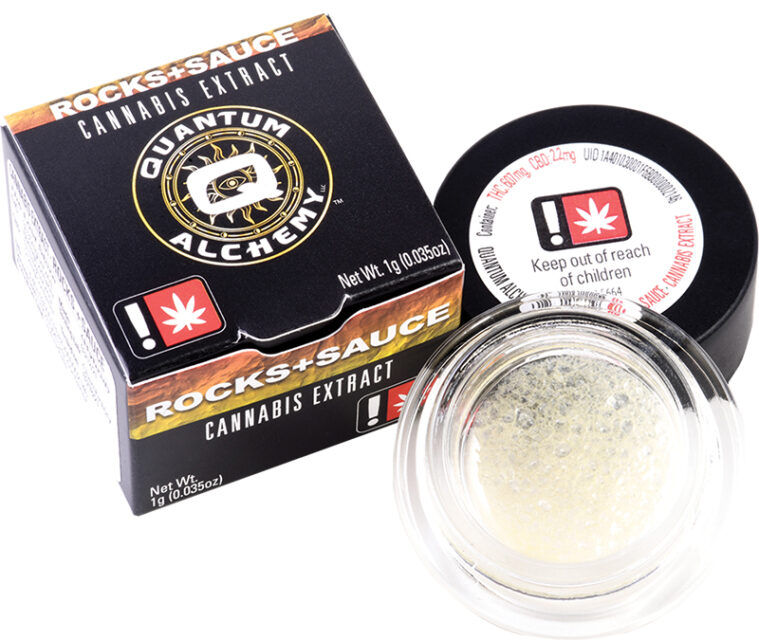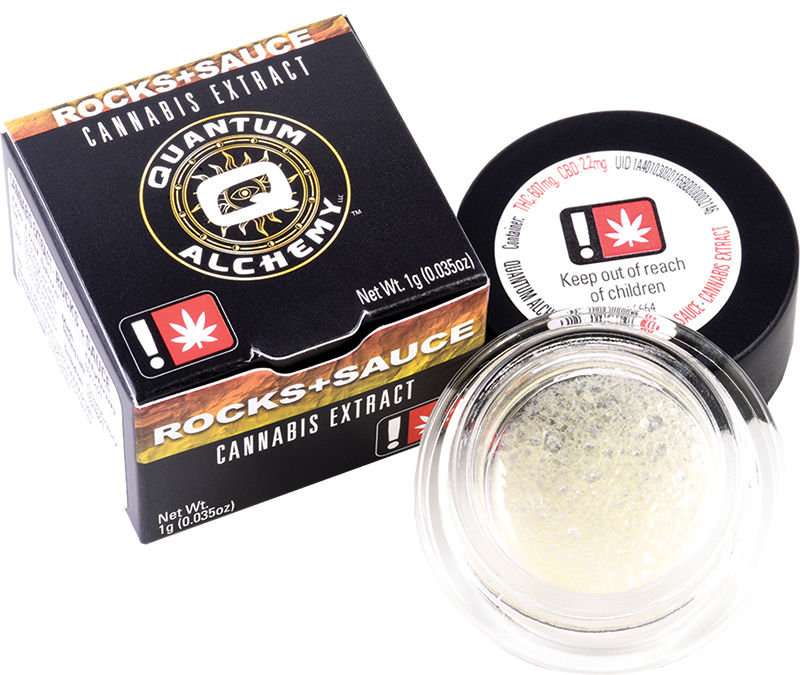 Frodo must have been able to complete his journey due to this secret sauce. The Lost Shire absolutely reeks of heavy terpinolene, providing you with an uplifting boost of energy. Be careful though – too much of this goodness can easily get you lost in your thoughts.
---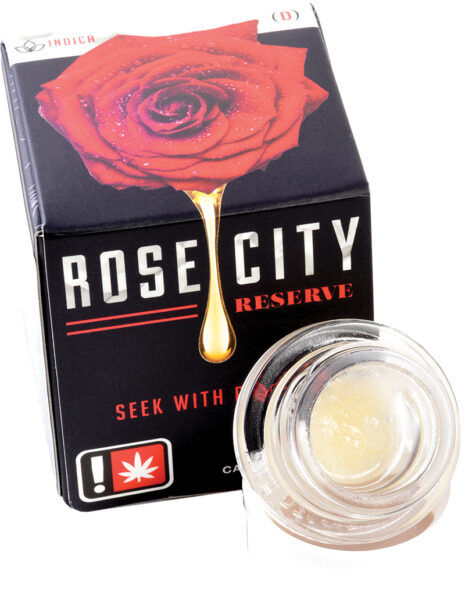 Utilizing stellar genetics and high end starting material, Rose City Reserve's recent collaboration with Fire Flower, Blueberry Muffin, is a mouth stainer. This opaque, transparent badder screams out loud with the essence of all things blueberry and fruit. Dabbing this clean extract leaves a flavor on your tongue that tastes similar to Hawaiian Punch.
---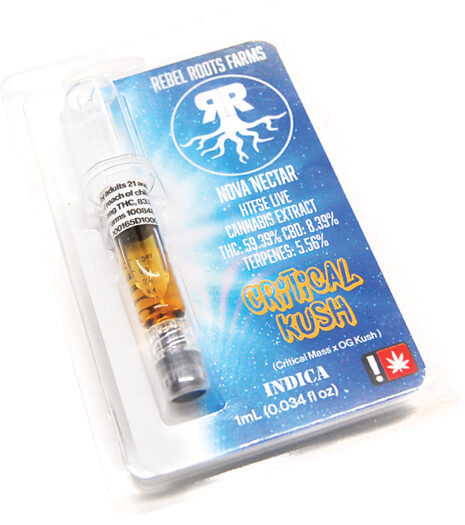 Nova Nectar, Rebel Roots' name for their high-terpene live Cannabis extract, is an excellent balance of cannabinoids and terpenes for those seeking a flavor-forward experience and big effect without compromise. This extract is nearly stable at room temperature, which is a fantastic alternative to sappier products with similar terpene content.
---
Banana OG Live Batter from Sterling Gold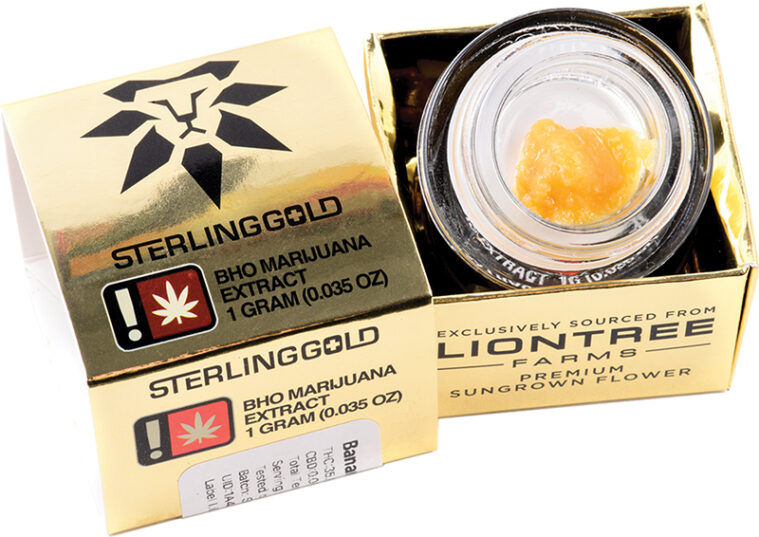 Sterling Gold, the one and only extractor for Liontree farms, showcases the essence of what makes Liontree a standout farm. Expertly curated cultivars are patiently finished under the Southern Oregon sun, and this Banana OG is a shining example of peak flavor and potency. A buttery consistency with ripe banana and brown sugar notes gives this extract all the nose and character of a fresh slice of banana bread.
---
Bacio Live Diamonds and Sauce from Anthology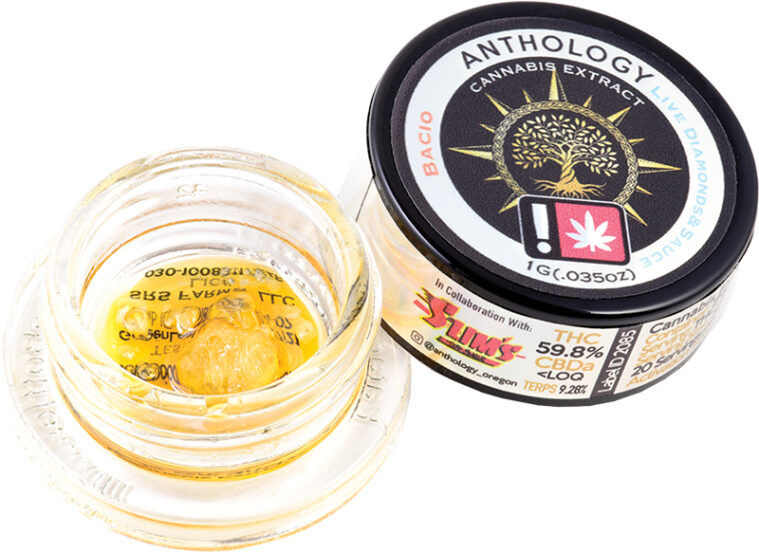 Bacio Gelato, AKA Gelato #41, is Sunset Sherbert by Thin Mint Cookies. It doesn't just sound like mash-up dessert flavors, it tastes like one. With a profile like this, it's easy to see why the Cookies cultivars have stolen the attention of Cannabis consumers worldwide. These large format diamonds in a golden sauce are the perfect combo of savory and sweet.
---
Stoopid Fruits Live Resin from Jam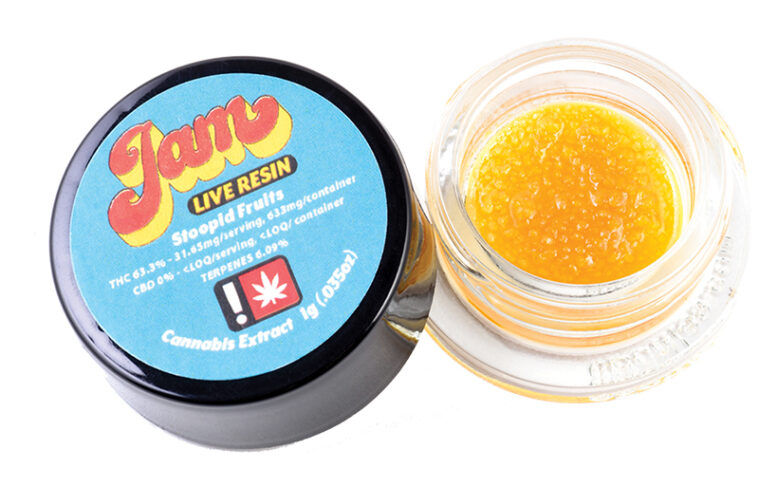 It makes perfect sense for Jam to release Stoopid Fruits, a cultivar bred by Humboldt Seed Company for the band Slightly Stoopid. Crossing Apricot Papaya and Strawberry Dream Queen, this jar contains all the scents of a funky overripe tropical fruit orchard you might expect – and then some. Potent, but not so much that you can't put this jam on repeat throughout the day.
---
Messiah OG Live Resin Diamonds from Flapjax Extracts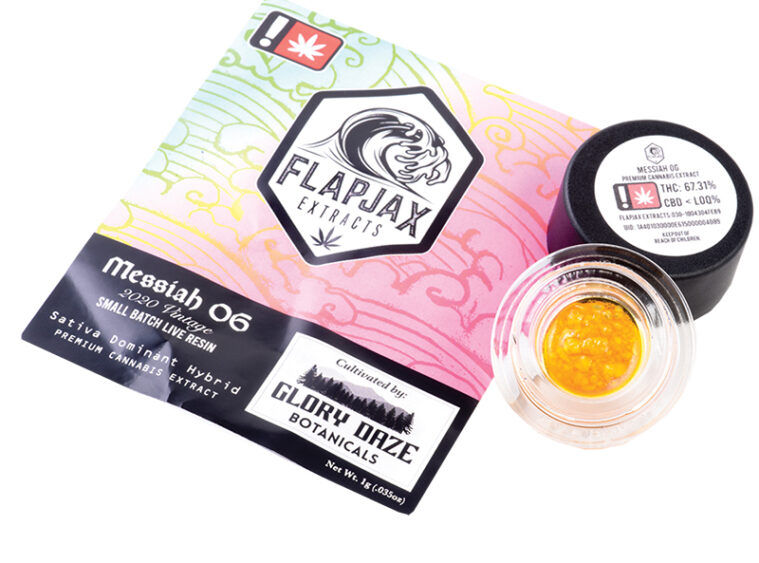 Flapjax has coaxed the juiciest flavors from the Messiah OG cultivated by Glory Daze. Syrupy sweet aromas of canned pear and peach slosh around this saucy jar of diamond shards. This terpinolene dominant sativa has a pleasant, mood-lifting effect that's perfect for clearing your mind after (or even throughout) a busy day.
---
Kokomo Sauce from Monkland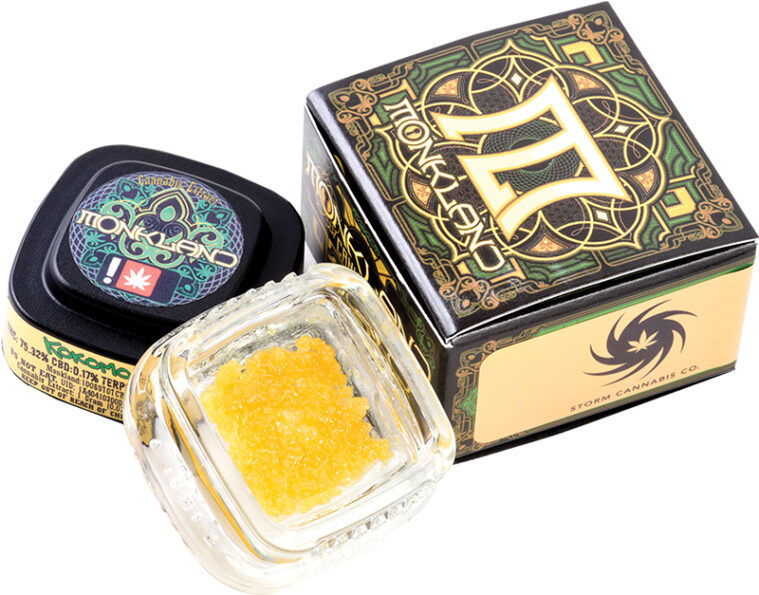 The Tropicanna lineage in this cultivar is apparent the moment the jar is opened. Bright citrus scents fill the room, orange juice aromas alongside fresh grapefruit. On quartz, this oil melts like a dream and produces an expansive hit. Even at over 12% terpenes, this avoids the nose burn of other citrus-leaning extracts. With this aroma profile and a social effect, this one might be the surprise of the sesh.
---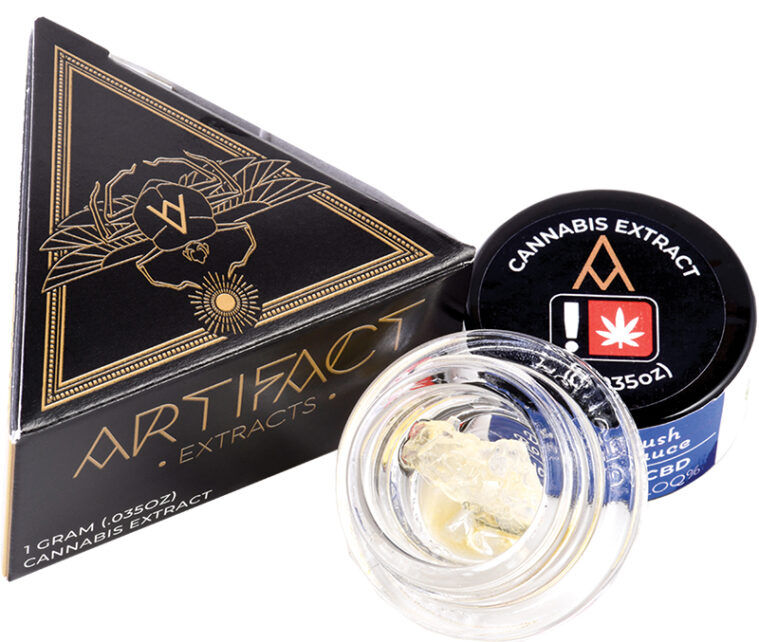 Artifact transformed Foley Farms tart and sweet Dutch Kush into crystal-clear sauce and three-carat diamonds. Myrcene and beta-c lead the charge on the terpene test results, but alpha-pinene shines through with a clean, sweet scent reminiscent of both classic Dutch genetics and modern Kush cultivars. A buzzy effect makes this the ideal choice for late night convos or early morning planning sessions.
---
Sundae Driver Live Resin Sauce from Capital Cannabis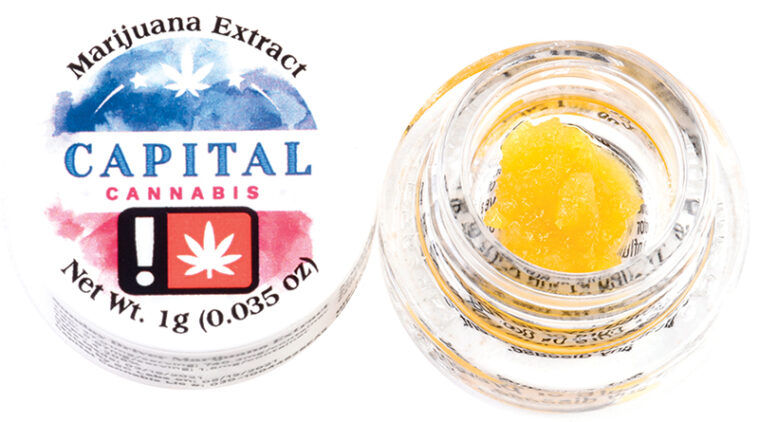 Bred by Cannarado Genetics, Sundae Driver is a crowd favorite, and for a good reason. Grown and extracted in-house by Capital Cannabis, this fruit-forward cross of Fruity Pebbles OG and Grape Pie is smooth and very flavorful. This beautiful and gleaming live resin sauce initially has a grape candy profile with a gassy finish.
---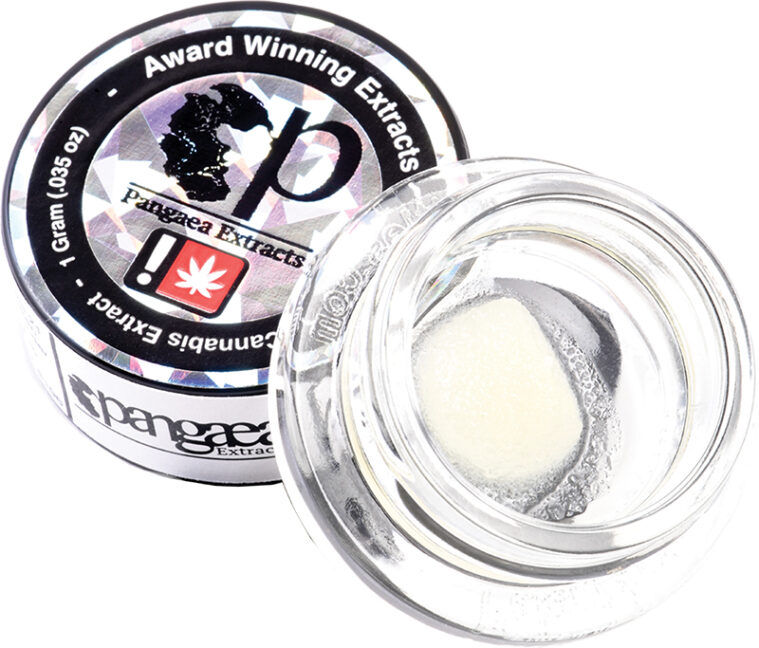 Nothing beats these hot days better than a slushy. Upon opening the jar, your nose will be treated to the familiar scent of fruit punch. This Dosi-Fruit Cobbler will coat your tastebuds with a berry-leaning, musky profile.