When Rick Simpson first developed a process to reduce all of the elements of the Cannabis plant down to a supremely medicinal extract, he introduced an unparalleled concentrate to the world. Originally dubbed Phoenix Tears by its devotees, Full Extract Cannabis Oil (FECO) provides exceptionally therapeutic effects for patients looking for pain relief, help with sleep and appetite stimulation, among other manifold benefits believed to be provided from consuming this uncut version of the plant and all of its compounds. These extracts are not traditionally associated with recreational use and it's definitely recommended that the uninitiated follow the guidelines on the packaging when sampling these products for the first time.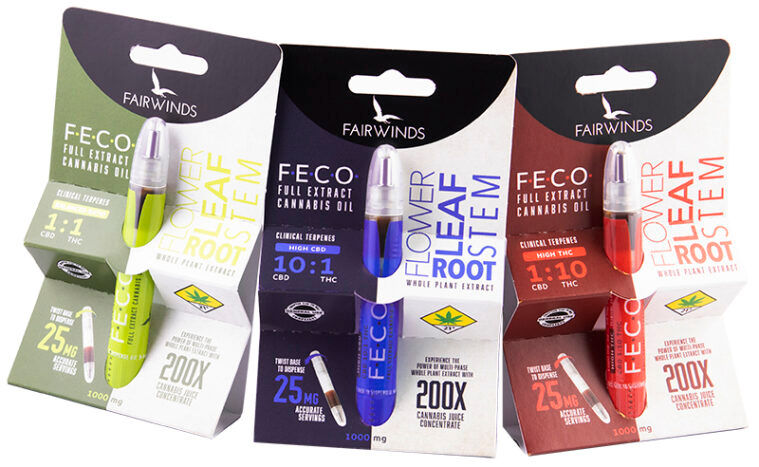 From the masterful Fairwinds Manufacturing comes their scientifically formulated FECO blends. Made from the entire plant, including roots and stems, these concentrates really are full of all the beneficial cannabinoids, terpenes and other natural elements that can only be found when extracting every part of the plant, similar to the juicing of Cannabis, where all of the pure elements are maintained in the extraction process. With this clinical approach comes a rich extract with 20% terpenes and specific cannabinoid variations for different needs. From the high CBD extract to the classic 1:1 blend, Fairwinds FECO delivers a consistent, stable and easy to dose oil full of medicinal properties, and a powerful high for those looking to relax and skip sugary edibles.
---
Premium RSO CBG Original Blend from Skagit Organics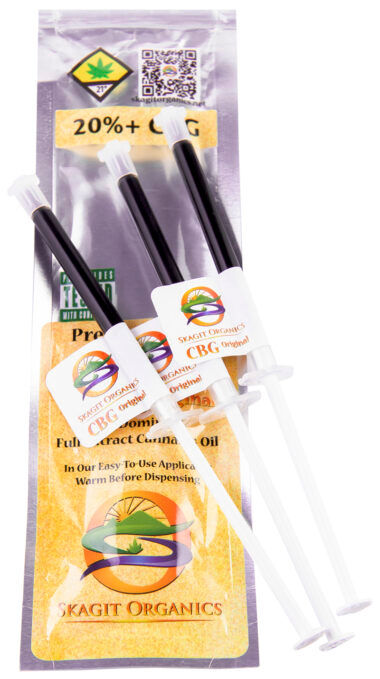 Skagit Organics is known for their RSO and distillate that contain focused cannabinoid blends with clean, pesticide tested flower inputs. As of this issue, all the Original Blend RSO is now Department of Health certified for medicinal use, with a DOH consultant on staff to ensure that the quality standards are met. This high CBG three pack of applicators combines cannabinoids with CBG that is extracted from hemp by a sister company, NW Natural Care, and is introduced into the blend for a unique and powerful medicinal product. CBG binds to both the CB1 and CB2 receptors in the brain, which are the gateways to the endocannabinoid system, delivering a wide range of benefits including fighting cancer cells, treating Inflammatory Bowel Disease, helping with nausea and even acting as a powerful anti-bacterial. While CBG is known to actually counteract the effects of heavy THC doses, meaning it can calm a high down, we found a mild euphoria accompanied the wonderful medicinal effects of this oil.
---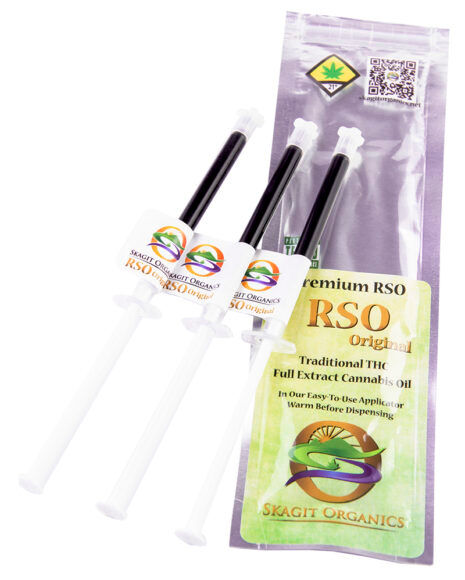 Classic RSO with a DOH certified medical classification, this FECO is a great option for those seeking full plant Cannabis therapy – and it comes in a unique three gram package. This makes it easy to have a solid supply of RSO, whether eating it directly or filling capsules at home. This indica blend is stoney and relaxing, with heavy effects when taken in higher doses, so always start with a grain of rice sized drop when first consuming this potent extract.
---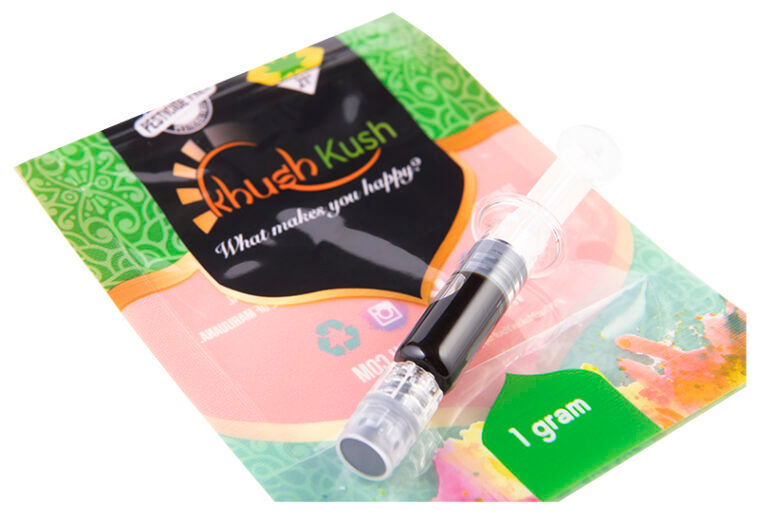 We've all felt couchlocked before, but have you ever been Indacouched? This fun play on words adds a playful side to a product that is both highly medicinal and can deliver a strong indica buzz. Khush Kush makes great edibles (see our Pot Tarts review this month) but their RSO is a ticket straight to high dose Cannabis therapy. Like all RSOs, it is easy to over consume – but for those looking to get supremely baked or deal with medicinal issues needing more potency, filling a capsule or eating RSO directly will send a heavy rush of cannabinoids right into the body and mind. But beware: You might get stuck, in da couch, if you eat too much!