Dr. Jolly's
Orange Cream Cured Resin Extract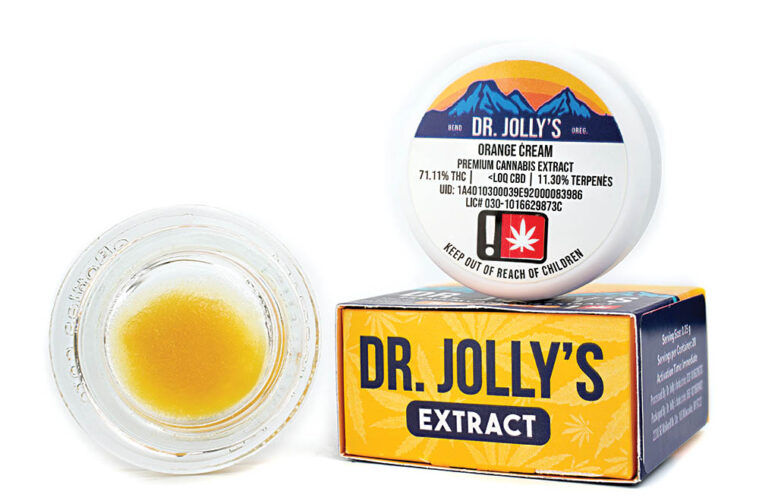 The sunset-tinted Orange Cream extract has a sugary applesauce quality that makes portioning and scooping simple. Terpinolene slaps your senses immediately and together with caryophyllene, takes your taste buds through a pungent path in a woodsy setting enveloped by trees. The pine coats the palate and lingers long after each dab.
71.11% THC | 11.30% Terpenes
drjollys.com | @dr.jollys.or
Review by Amanda Day @terpodactyl_media
NW Kind
Sangiovese Live Resin Jam
Brandywine x GMO Cookies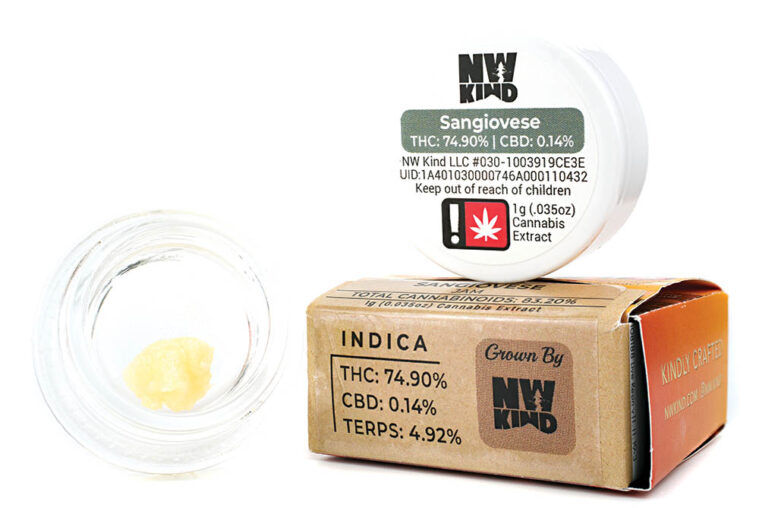 Sangiovese, a beloved grape from Italy, is just as likely to end up in a popular red as a premium wine. Sought out by both the novice and connoisseur, it's a versatile fruit that's enjoyed by many – and the same can be said about this extract. On the quartz, fruity, sharp and sour flavors create a perfect sweet and tart dab.
74.90% THC | CBD 0.14% | 4.92% Terpenes
nwkind.com | @nw.kind
Review by Ryan Herron @theloud100
Capital Cannabis
Hawaiian Guava Cake Budder Bucket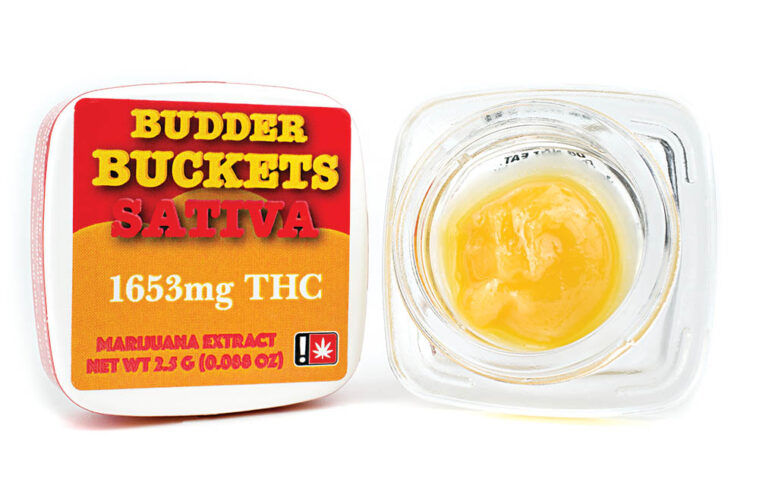 Imagine the thrill of stumbling home late at night and finding a bakery preparing for a busy morning. This extract has all the notes expected in a mystery-fruit pastry plucked fresh from the delivery truck. The aroma of freshly-baked bread, luscious fruit jam, and an intriguing, slightly earthy undertone emanate from this compact 2.5-gram container.
66.1% THC | CBD 1.56% | 6.23% Terpenes
capcannabis.com | @capital_cannabis710
Review by Ryan Herron @theloud100
Mammoth Labs
Lost Cause Live Resin Rocks 'n' Sauce
Amnesia Haze x Do-Si-Dos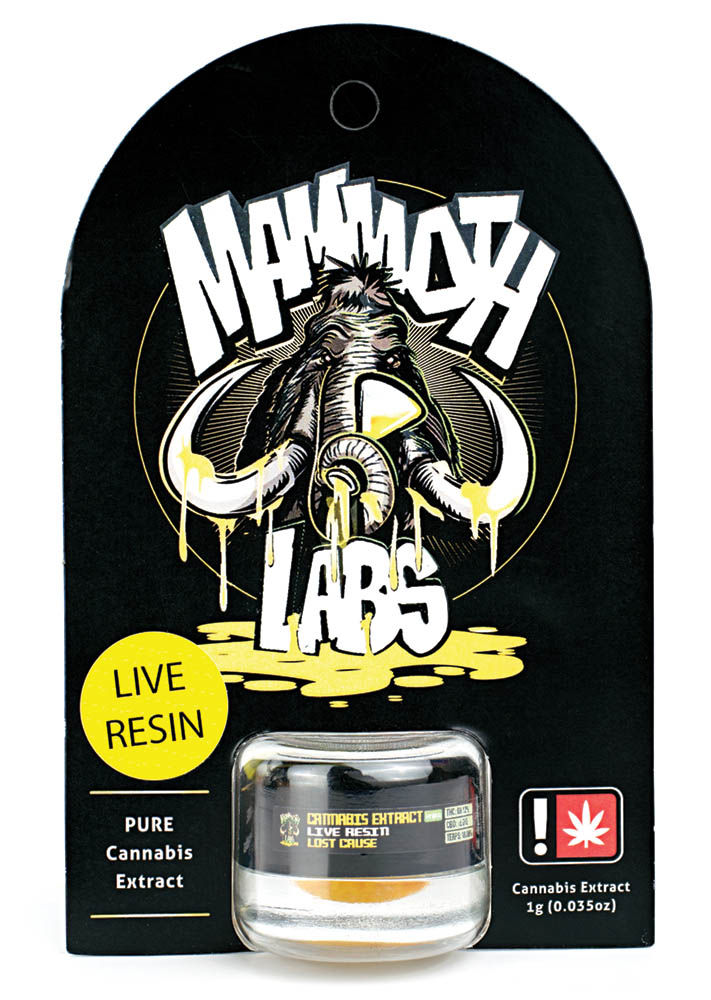 Bright and fruity flavors abound in this jar of sauce-covered diamonds. With gems that range from carats bordering on boulders, each jar is a choose-your-own-adventure of what to dab. At lower temps, this oil reads as candy sweet with a limonene kick. For those who like to go in a little hot, expect terpinolene to dominate the profile.
74.10% THC | 3.67% Terpenes
mammothlabs.com | @mammoth_labs_oregon
Review by Ryan Herron @theloud100
Concrete Jungle Extracts
Panama Spice Live Resin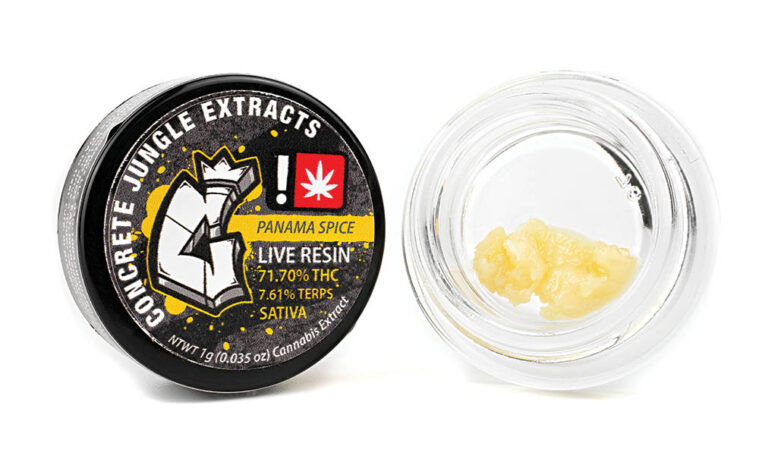 With a lemonade color and scent to match, this sorbet-like live resin holds heavy amounts of limonene and terpinolene from the moment you pop the top to the very last dab. The combination is something close to citronella, although it seems to repel woes better than mosquitos…
71.70% THC | 7.61% Terpenes
concretejungleextracts.com | @concretejungle.life
Review by Amanda Day @terpodactyl_media
Alta Gardens
Blueberry Muffin #4 Cured Resin BHO
Afghani x Blueberry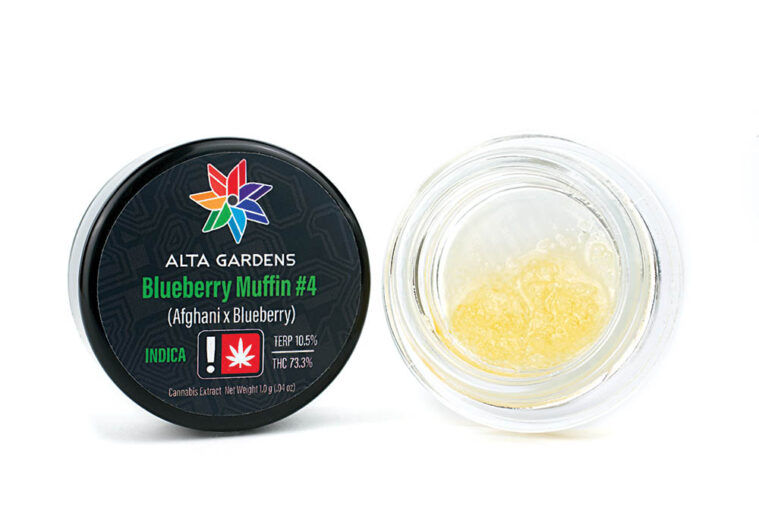 All Afghani on the exhale, this nearly-clear, wet mixture of tiny diamonds is impolitely potent. The Blueberry nose is gentle, providing a balance that brings in some softer tones and eases you into the spicier side of this experience. The daze that follows is definite and lasting, for those looking to explore a heavy-headedness that's here to stay.
73.3% THC | 10.5% Terpenes
altagardensor.com
Review by Amanda Day @terpodactyl_media
Quantum Alchemy
T-1000 Live Resin Rocks + Sauce
Triangle Kush x Purple Urkle
Cultivated by Happy Hollow Farms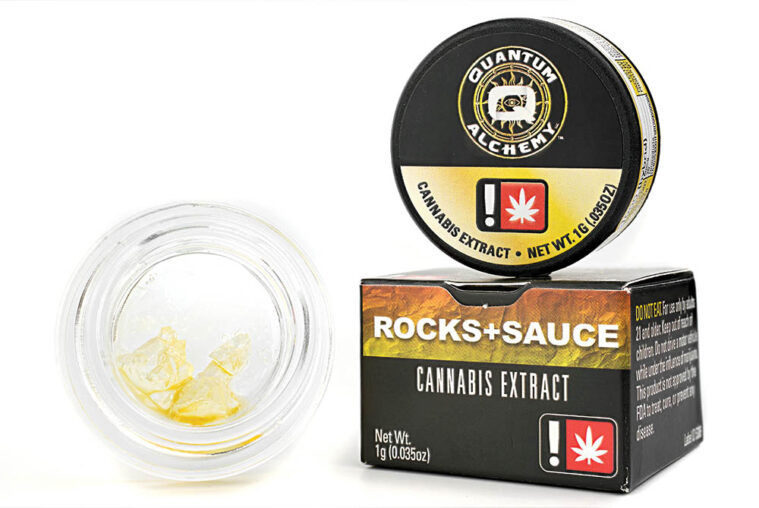 Regarding diamonds, the gems in this jar are so large they could be considered icebergs. Doused in a coating of T-1000 terp sauce, the profile of this Old Family Purple selection by Tigard Farms shines through clearly. Each diamond provides a powerfully relaxing puff that showcases flavors of nostalgic candies and endless pine forests.
80.9% THC | 2% Terpenes
quantumoregon.com | @quantumalchemy_or
Review by Ryan Herron @theloud100
Lucid by Mana Extracts
Orange Apricot Mac Diamonds
For those seeking a high-cannabinoid experience, look no further. Chunky THCA formations offer an easy-to-dab extract with potent hits and a slight orchard-fruit flavor. The diamonds in this jar are nearly pure, with just enough terp sauce included to give them character but still showcase the clarity of Mana's extractions.
89.1% THC | 1% Terpenes
manaextracts.com | @mana.extracts | @mana.farms
Review by Ryan Herron @theloud100
Rip City Dabs
Pineapple Orange Creme Cannabis Extract with Non-Cannabis Additives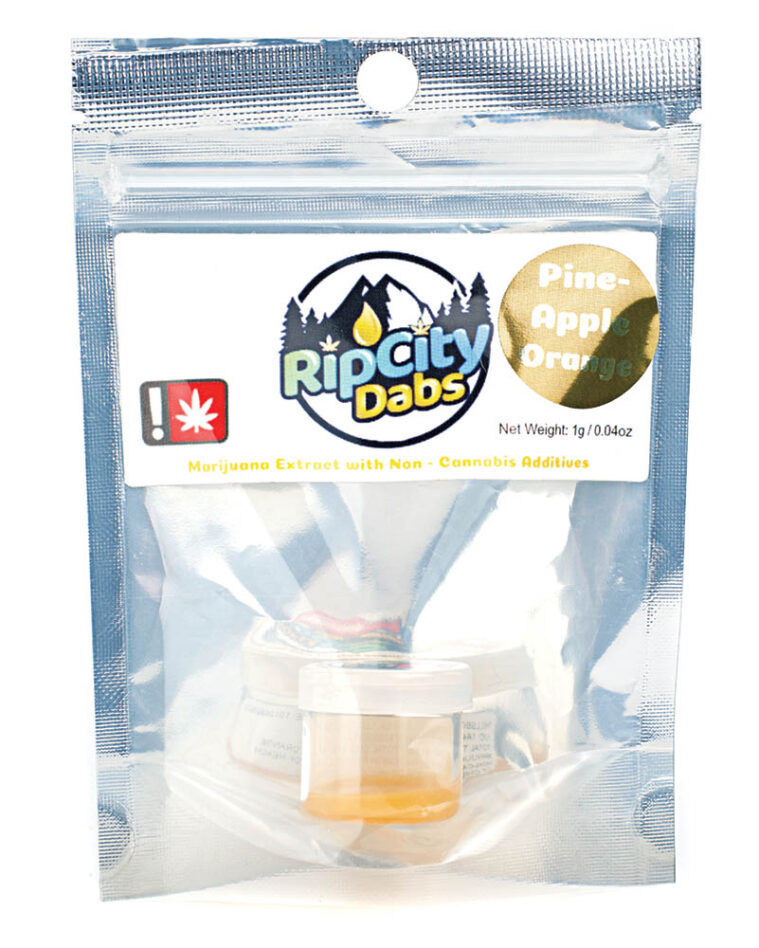 For those of us who aren't purists, a world of delightful flavors exists just beyond the norm. Rip City Dabs uses pineapple and orange essence to enhance their extract and the outcome is a hit that leans heavily on juice box flavors, with a hint of haze and fresh-cut Cannabis.
61.8% THC | 0.3% CBD
ripcitydabs.com | @ripcitydabs
Review by Ryan Herron @theloud100