The majesty of Mendocino County, with its rolling hills, towering redwoods, and craggy coastline, has inspired Cannabis cultivators and winegrowers to plant roots for decades. 
Legacy farms nestle next to legendary vineyards in its famed agricultural regions, benefiting from the unique microclimates created by the varied landscape and sunny inland weather colliding with the coastal patterns blowing in from the western shoreline.
It's this breathtaking confluence of characteristics, along with the romance of nature, that inspired Jim Roberts and Brian Adkinson to create their own experiential enclave here. That, and the fact that the area is great for producing two of their favorite things: Cannabis and wine.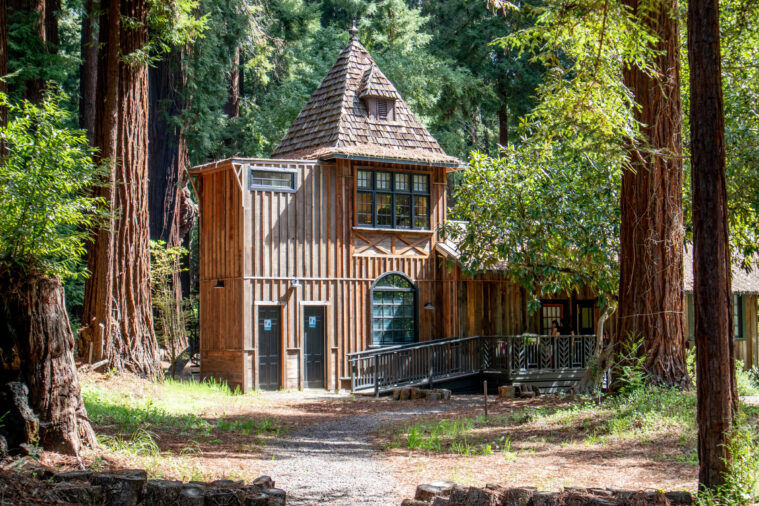 "The position of the Valley is east-west, not north-south, and because of that we pull the fog in from the coast at night, and it goes back out in the day," Adkinson said. "So we have cool nights and hot days that make it perfect for growing Pinot Noir."
As self-described "partners in work and life," Adkinson and Roberts founded an ensemble of boutique businesses just outside the town of Philo, in order to offer an array of opportunities for visitors and locals alike to enjoy the flavors and beauty of a region famed for its heritage apples, sheep, Cannabis and wine.
Operating two retreats with overnight accommodations, the 5,000-square-foot Sugar Hill Cannabis farm, a Cannabis retail location, a wine tasting room, and an events facility all next door to one another – the pair are basically collecting everything they love about the region under their own umbrella.
It's an obvious but rare concept to create a Cannabis tourism destination in a region famous for wine tourism. After all, though it's still not legal for members of the general public to simply tour Cannabis grows, it's the natural progression for the community to start to act more like the analogous wine and beer industries as it wades into the mainstream.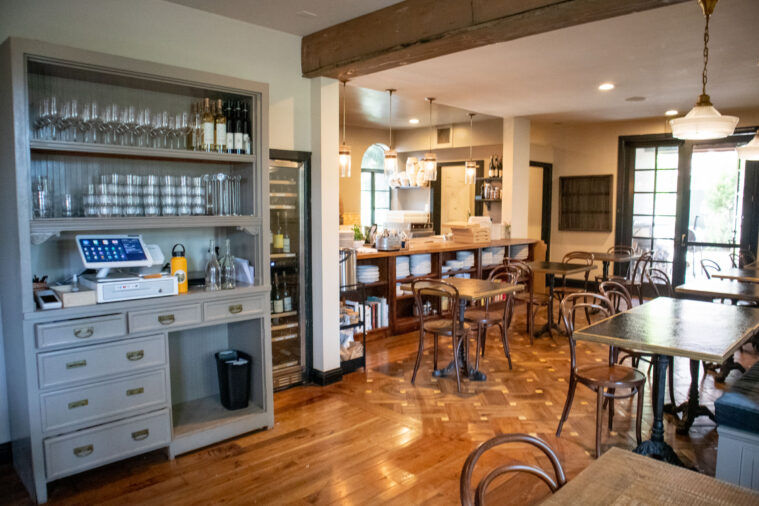 "There are a lot of things to do up here," Adkinson said. "Hiking, wine tasting, cheese tasting and great restaurants, and Cannabis can really help elevate that experience."
The flagship of the operation, The Madrones, is a Mediterranean-inspired collection of nine guest accommodations, two wine-tasting rooms, The Bohemian Chemist Cannabis retail shop, and Wickson – a restaurant named after a local heritage apple that was in turn named after a professor at Berkeley.
After operating The Madrones for a couple of years, Roberts and Adkinson fell in love with another 12-acre parcel of land fewer than 500 yards away that was home to a forest of beautiful old-growth redwoods. They decided to purchase the land in 2015 and create The Brambles, an event space and retreat with five guest accommodations.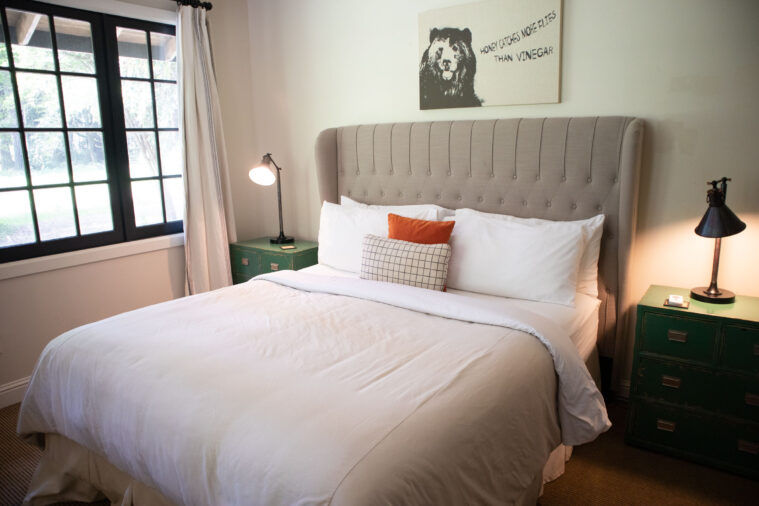 "We just wanted to be the stewards of these magnificent beings for a short period of time," Adkinson said of the redwoods on the property.
Since it's in an area surrounded by traditional wine tourism and coastal vacationers, their spot often attracts people who wouldn't otherwise find themselves stepping into a dispensary.
"Sometimes we call ourselves "The Gateway Hotel,' because we have people pop into the dispensary and tell us that they haven't used pot since they were young," Adkinson said. They are more than happy to reintroduce the wine-tasting clientele to the joys of Cannabis.
Together, the pair and their staff play host to weddings, business retreats, wellness retreats and at long last, Cannatourism events.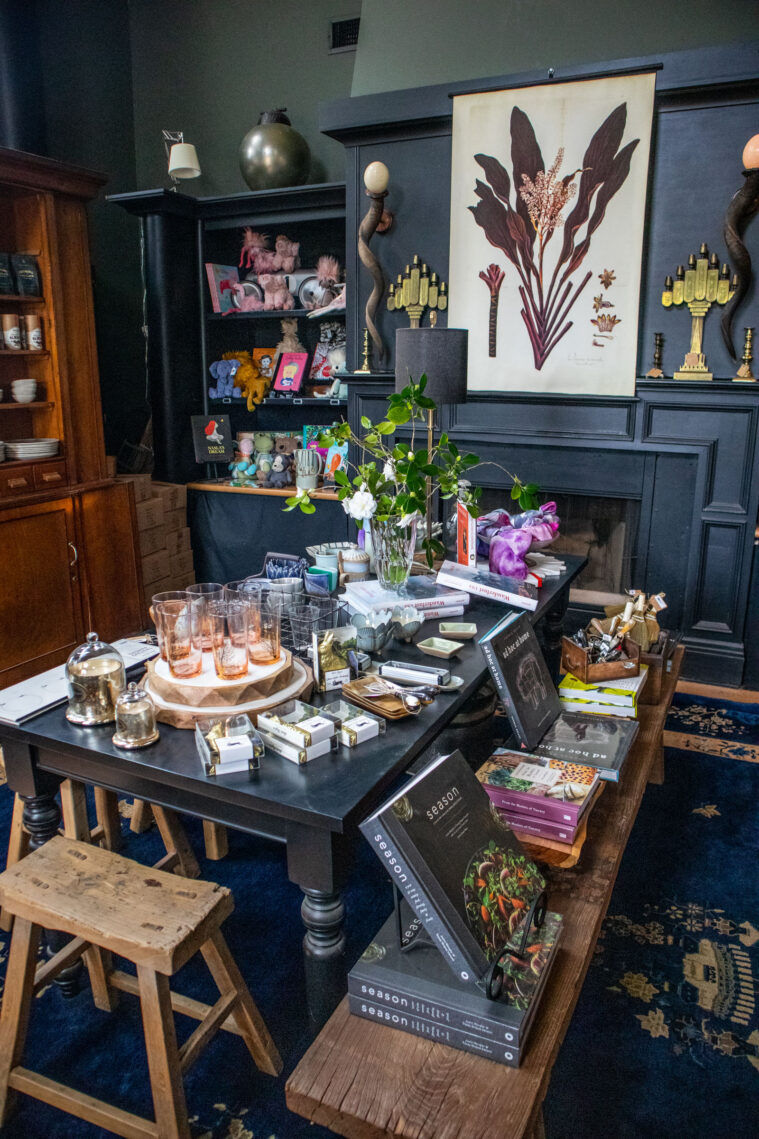 Roberts, who is the head of the Mendocino Cannabis Alliance, is particularly excited about the events planned for the summer.
They're screening the Mendocino Film Festival's first-ever Cannabis themed film – the locally produced "Lady Buds" – teaming with Nikki Lastreto and Swami Chaitanya of Swami Selects for a Cannabis auction, and also collaborating with San Francisco Chef Bronson Macomber for a series of Cannabis-infused, seven-course meals as part of three weekend-long farm tourism escape packages.
They hope that people continue to visit and fall in love with the region and its distinct flavors, just as they have.
"I think we have a unique property, and the Anderson Valley's such a stunning area anyway," Roberts said. "We have first-class wineries around us, amazing Cannabis, and we're so happy we could pull it all together."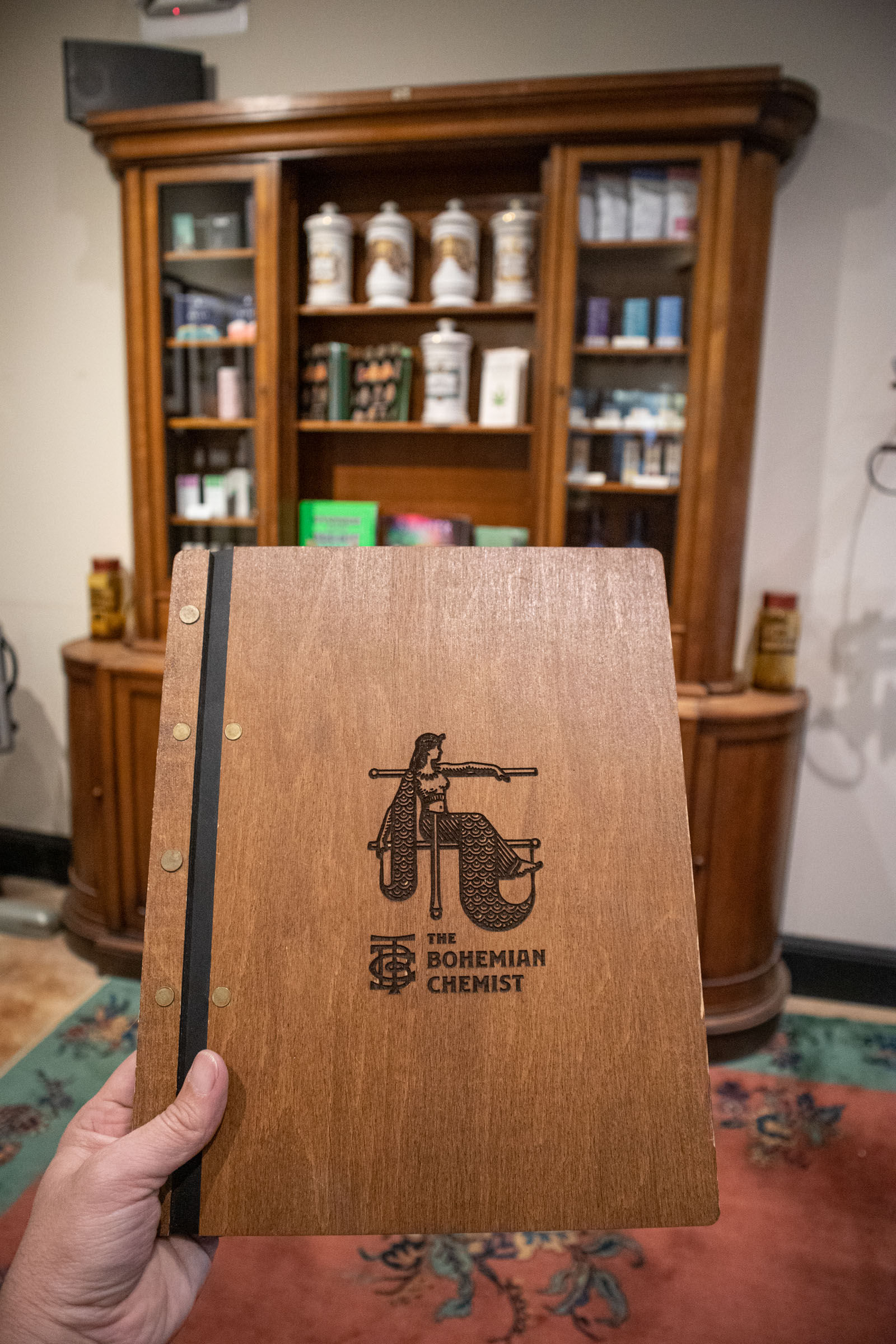 ---
14 guest rooms
Wickson restaurant
Wine, cheese, and Cannabis tasting
Events space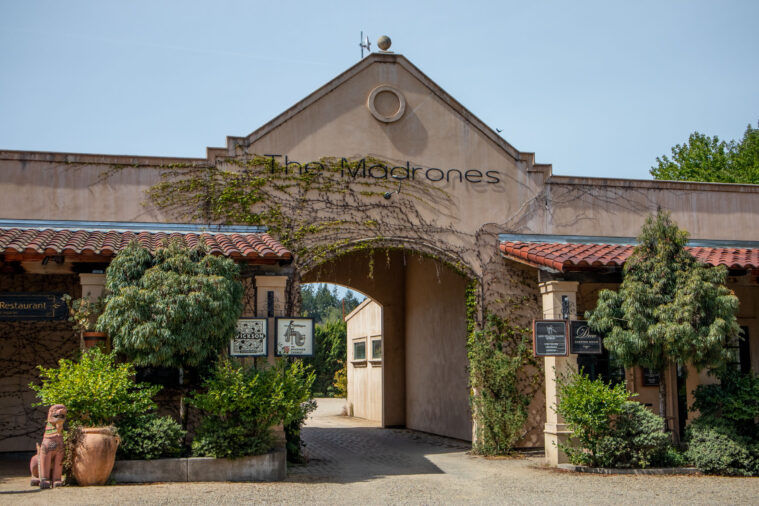 ---
9000 CA-128, Philo, CA 95466
Open Thursday-Monday, 10 a.m. – 7 p.m. | Wednesday, 2 p.m. – 6 p.m. | Closed Tuesdays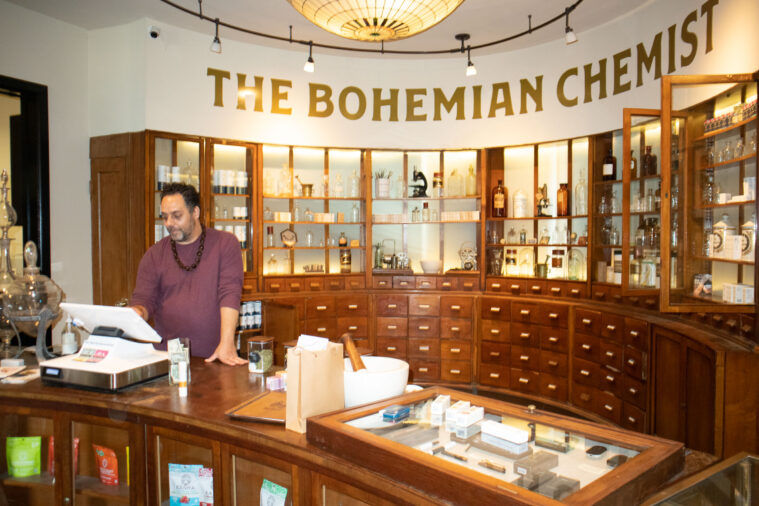 ---
5000-square-foot full-term sungrown Cannabis cultivation specializing in landrace strains and the stretchy sativa cultivars that succeed in the Mendocino climate, sold under The Bohemian Chemist brand. Strain highlights include African Orange, Pineapple Sorbet, Sour Cookies, and Snowy White.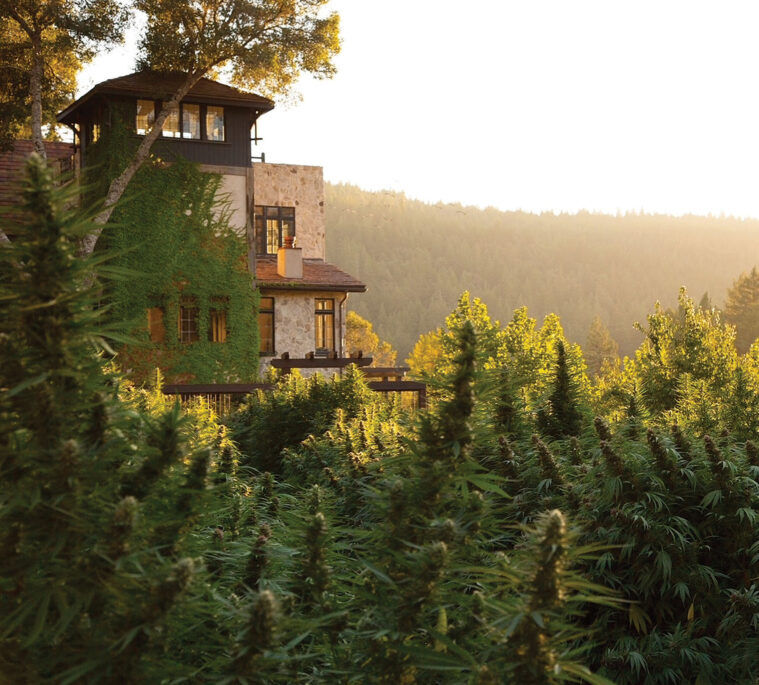 ---
Calendar of events
June 3: Mendocino Film Festival screening of "Lady Buds"
June 5: Cannabis Farmers Market at The Brambles
July 16: Dinner and Cannabis Live Auction at The Brambles
August 13: Infused dinner with Bronson Macomber and farm tour weekend
October 1: Infused dinner with Bronson Macomber and farm tour weekend
November 5: Infused dinner with Bronson Macomber and farm tour weekend