One of the longest-running dispensaries in the country, Cannabis Buyer's Club of Berkeley is more than a weed shop. Owner Aundre Specialé envisions it as a cultural hub, laying a foundational legacy of service and community support to accompany CBCB's pursuit of providing relief for patients.
The Roots of Legacy
Specialé's dedication to Cannabis medicine came from the same source that touched so many lives, though her circumstances were a little different from the rest of us.
In the early 1990s, young and homeless in Venice, California, she befriended Jack Herer.
"He was just someone I used to say "hi" to every day on my way to the beach," Specialé said. "He and I started talking, and it was like being hit by lightning. Jack was just a force of nature, and you couldn't help being swept up by his passion."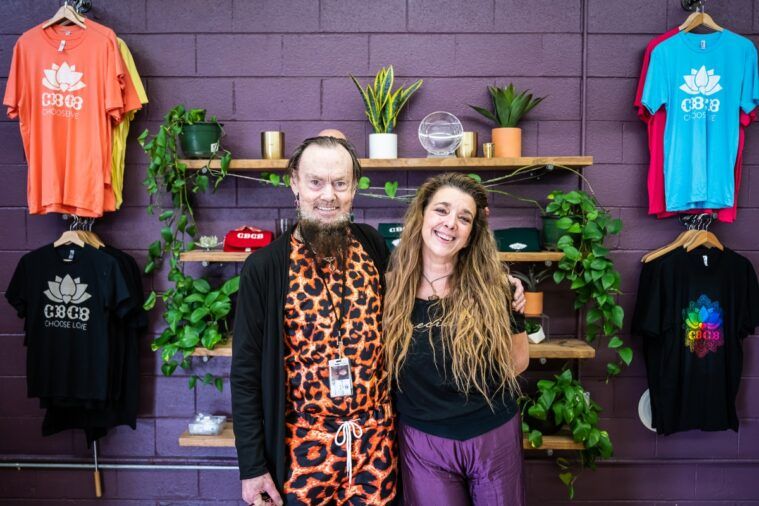 Specialé started working the hemp booth for Herer, traveling on the bus to spread the word of hemp manufacturing and plant medicine.
"It just became my life's passion," she said.
She launched a dispensary and built a community center around it, offering free Cannabis to anyone who would offer a free service to the community. They ended up with more than 200 free services, including classes, massage, haircuts and more.
"At the time, you don't really realize you're part of history, or making history, when you're doing it," she says of the time period.
Her advocacy and activity in the community introduced her to the people behind CBCB, whom she befriended and started to help advise on matters of policy with local and regional government.
The Philosophy
In 2006, Specialé took over from the previous operators – including current budtender Jay Maupin – in order to utilize her experience to help CBCB negotiate a move to a new location. After the move, she put together a number of community services, classes, and launched a smoking lounge – creating a cultural hub for the community, much as she had in the past. To this day, CBCB organizes compassion programs for patients in need and lower income individuals. The purpose behind their shop is to support the needs of the community and its culture.
"It's really important to keep our ethos alive as we move forward," Specialé said. "I was homeless. I was completely homeless. The fact that I was homeless, and I've been in jail – and I wake up, and I have opportunity, and I'm alive and free – I feel like I should take advantage of that and give back."
It's not easy. Like many others who transitioned from the revered, almost utopic medical market to take a shot at full legalization, she feels the squeeze of governmental oversight.
"It's really hard operating now, as compared to before," she said. "In the past, I've been raided. I've had gangs come in trying to get me to pay rent for selling drugs in their neighborhood. But it seems to me now, with the regulations, it seems just as hard."
"I'm not sure which I prefer," she added, referring to the threatening gangs or the regulators. "I literally miss the old days."
The Medicine
Specialé and her team keep the inventory tight but stacked with respected operators and well-crafted gear, ranging from ounces of well-priced smalls for those looking for affordable medicine in bulk, to grams of high-end rosin.
She's especially proud of Specialé, her own brand of intentionally ratioed pre-roll packs – designed to serve in the light moments with CBD-rich blends, to the heavy-hitting moments with high-THC packs, and everywhere in between.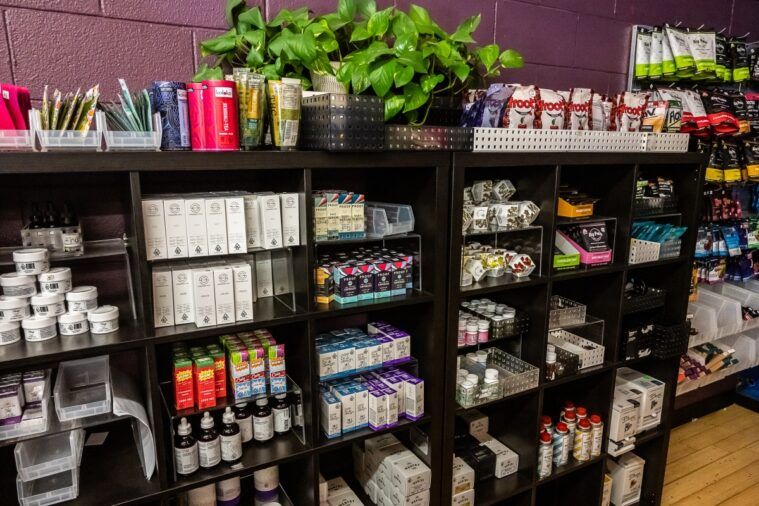 "We have something for every moment of your life," Specialé said. "I believe it's a life enhancer. I believe the activism of access is having something for every type of person."
For the rest of CBCB's selection, her inventory philosophy calls for varying price points and the best possible quality available at each. But there's one bar that every brand has to clear, no matter the value proposition.
"We want to work with people who align with our morals and values," she said. "We wouldn't want to work with anyone who didn't align with our values."

To that end, they expect vendors to contribute to the shop's compassion program.
"There were times when people would say they didn't want to contribute to the compassion program, and that would be the filter, right there," she said.
Specialé looks at it as an added benefit to the consumer, as well.
"You can go in and buy an eighth for the same price as the place down the street, but walk out knowing that you're supporting these programs," she said.
The Family
Perhaps the biggest testament to the familial nature of the staff at CBCB is the fact that Maupin, originally an owner, stayed on as a budtender after Specialé took over the shop. This puts him in contention for the title of longest-running budtender in the country.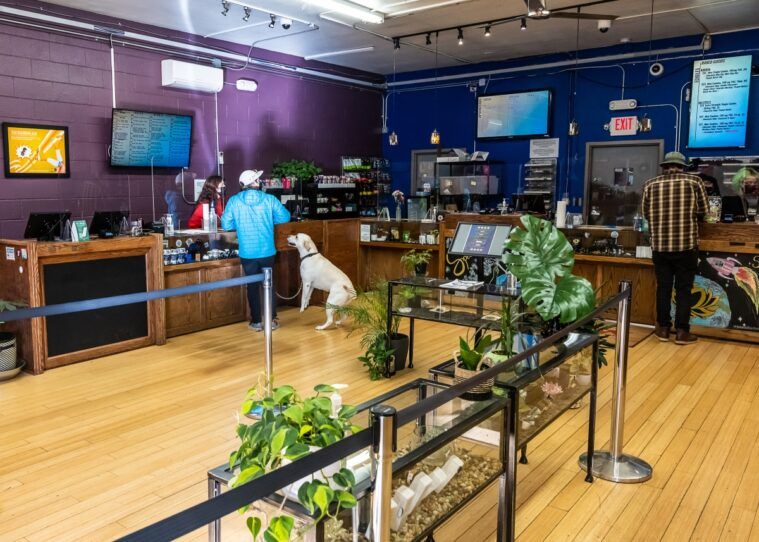 Led by Specialé and General Manager Brandt Burgess, the CBCB crew is well-versed in Cannabis medicine and where to find the quality on the shelf, and their energy is overwhelmingly positive and compassionate. It's no wonder this shop has remained a staple of the Berkeley community for so long – everyone there seems to care deeply about the mission and ethos of service, so much so they remain there for half of their lives. It's worth a visit to hear the stories alone, and walking out with a bag of happiness is the cream.
The Wrap
With a thoughtful, knowledgeable staff, a well-curated product line, and a legacy of earned respect and support within the community, CBCB embodies the core values of our Cannabis community – a collective built on the desire to alleviate struggle and extract enjoyment out of our time on the Earth.
Specialé puts it best when she sums up her approach to the industry:
"Love is the best business model."