HAPPY BIRTHDAY!
It was 13 years ago that Mission Organic co-founder and CEO, Mike Mekk, set out to provide the Outer Mission District with a reliable anchor for his like-minded neighbors. After two years of toiling through the legal system, this dream was realized in October of 2012 – solidifying this Victorian building as a ballast of SF safe access for Bay Area natives and newcomers alike. It's this legacy today that makes California Leaf darn proud to feature an organization that truly represents roots in the city that legitimately ignited this global, legal Cannabis movement.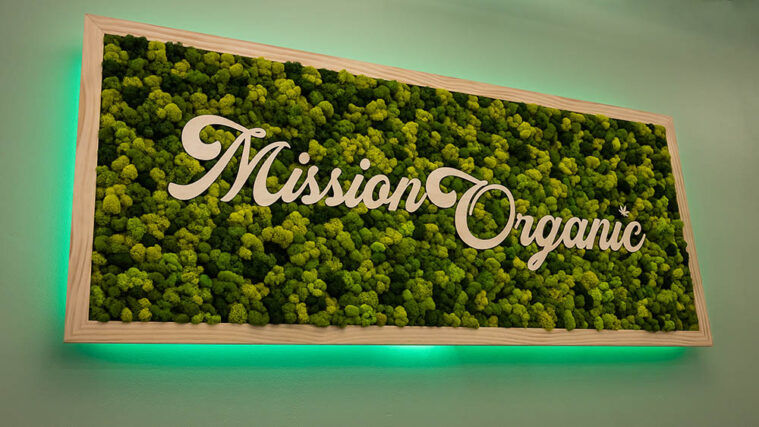 HIS STORY = HISTORY
For anyone outside of this beloved city who is unaware of its positive impact on the Cannabis freedoms we enjoy today, SF is where it all began. Dating back to the counterculture movement of the 1950s and '60s, no city has respected the plant more or done more to create the tolerance that we all enjoy today. Mike and his team recognize and embody this legacy with the deepest reverence to those who paved the way, as well as to those who continue to display quality values toward this ever-evolving mission to remove the enduring stigma surrounding Cannabis. Each customer is considered a relationship to these guys, each vendor a partner, each plant a sacrament.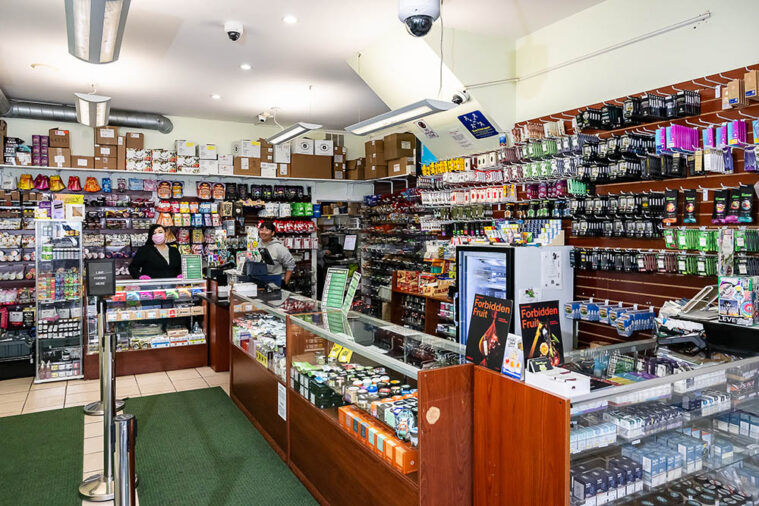 READY AT THE HELM
Logistically, it's not always easy to get to downtown San Fran to immerse yourself in all the goodies and special deals housed in this small but mighty spot – so they'll bring it to you! Yep, they've got a fully developed delivery operation that spans all the way from Palo Alto to San Rafael, so all you have to do is point, click and hang. And voila! Next thing you know, the state's greatest goods are at your doorstep with a sensational smile. If you're thirsty, you should know they have a massive industrial-grade fridge they keep in the shop filled with just about every tasty concoction you can conjure. We're talking exotic options like infused horchata and iced tea … sorry for making your mouth water.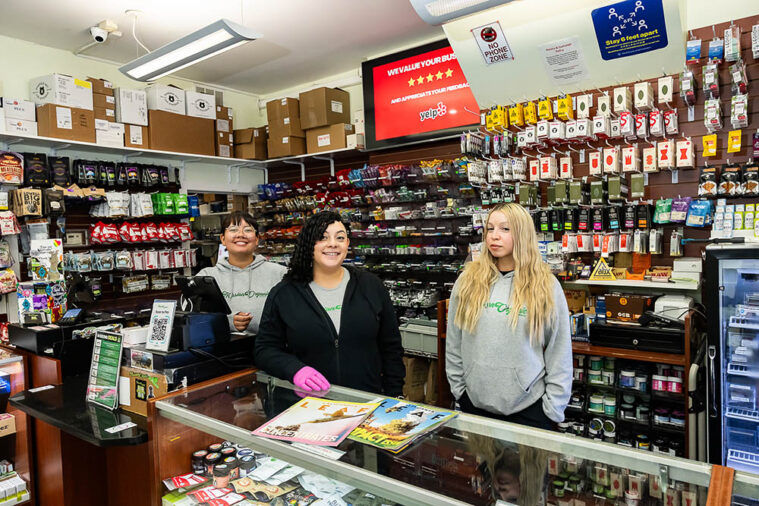 STAFF PICKS
FLOWER
Mission Organic Farms Mission OG 3.5g – Jason
True Classic OG True Classic OG 3.5g – Mike
Panacea Gelonade 3.5g – Marissa
Grizzly Peak Egyptian Kush 3.5g – Ida
PRE-ROLLS
Pacific Stone Grape Pie 14 Pack – Brandon
Mission Organic Farms Rosin Triple Threat Infused 5 Pack – Jason
Evidence Prison Shorty Berry Pie – Bella
Ganja Gold Tarantulas Kush Berry 1.2g – Marissa
CARTS
ABX Sauce Bubba Kush 1g – Jose
Gold Drop Durban Poison 1g – Jason
BLOOM Champagne Kush 1g – Bella
Ape Gushers 1g – Greg
DABS
Hi Brand Gas OG – Tannyce
De La Creme Garlic Jungle Cake Live Resin Badder – Rob / Bella
Guild Sour Diesel Live Resin – Brandon
Heritage Hash Co GMO Live Hash Temple – Ida
EDIBLES
Watermelon YOLO Gummies – Jason
Big Pete's Marshmallow Crispy's Birthday Cake – Samuel
PLUS THCV Pear Uplift – Pakhari
PABST Guava Seltzer – Bella
Hours: 8AM-10PM Daily | 9AM-9PM Delivery