The Dawning
The Puyallup Tribe has a big impact on this area, so it sure helps that their tribal chairman is a huge advocate for medical Cannabis. Naturally, it made sense to enter into the recreational sphere as well. In fact, as part of the lead-up to opening their first store, they established Medicine Creek testing lab to ensure that tribal members are consuming safe products. Following this foray into Cannabis in 2016, it made sense to enter the recreational market by opening the first Commencement Bay in Fife in 2017.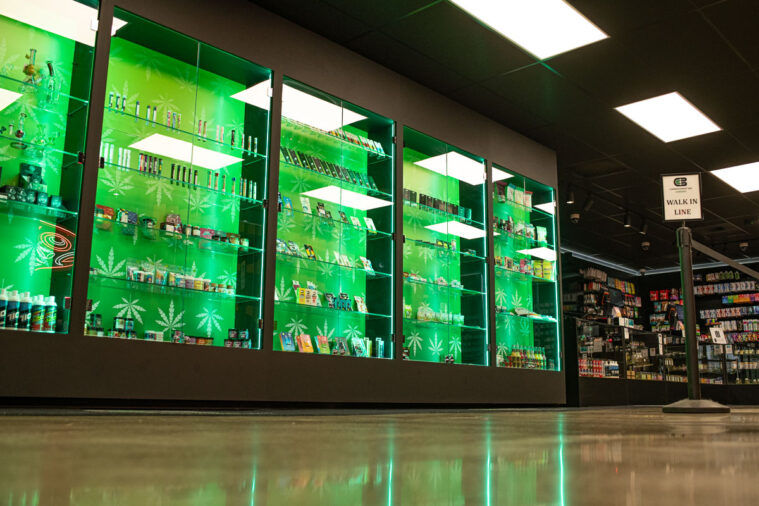 Playing Fair
They pride themselves on being an equal-opportunity employer. In fact, 66% percent of people across all of their businesses are from outside the Puyallup tribal community, so come apply for a job! And with being so close to nearby military bases, there's a deep reverence shared for those who have served. In fact, they currently employ a few veterans who have been at Commencement Bay since day one – including the store manager, Rob Lillico.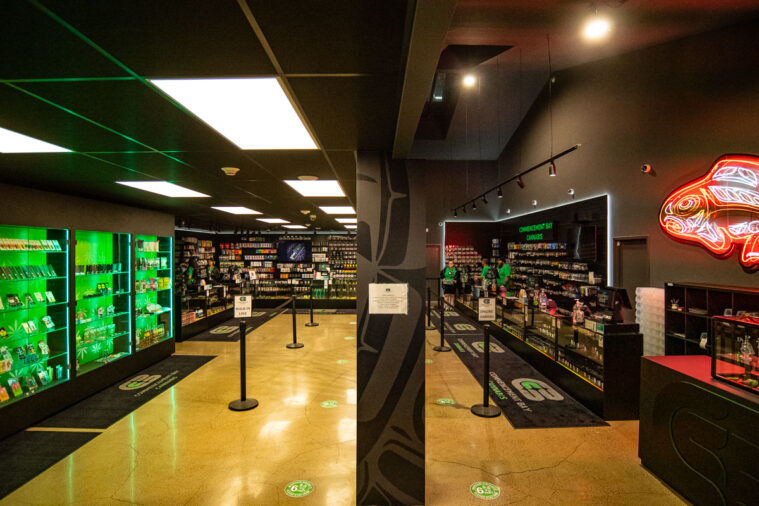 Indigenous Inside
You'll immediately feel the warmth upon entering when a neon salmon sign catches your attention, with a gorgeous wooden panel made of natural cedar. The intention is to pay homage to the Native artwork and design while keeping a clean, sophisticated environment. To remind the staff that they are appreciated, they have the Going the Extra Mile Award highlighting a couple of exceptional team members voted on by their peers, while outside the shop you may see them initiating an Adopt-a-Spot pickup in the neighborhood, cleaning the streets. The Rainbow Center of Tacoma was the beneficiary of Pride Month this year, as they generously raised funds for this organization.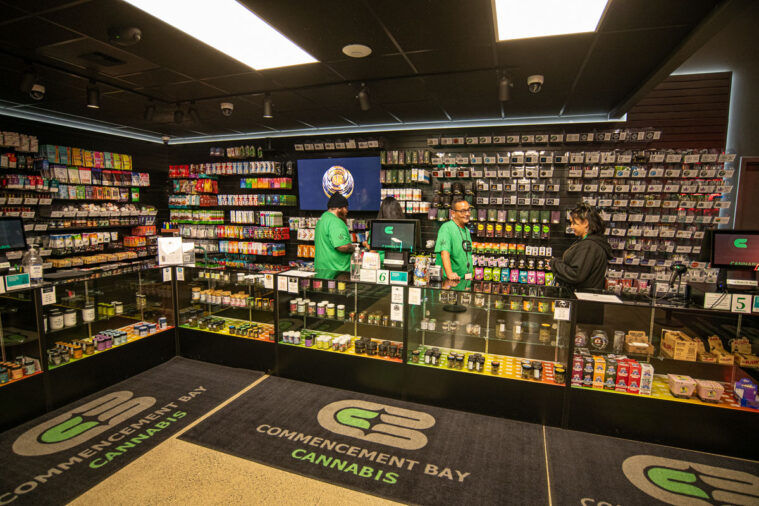 STAFF PICKS
Flower
Road Rage OG by Doc & Yeti – Brandon
Seatown Lemon Haze by Western Cultured – Jerry
Adonis by Blue Roots – Jeff
Lemon Slushee by Fire Bros. – Aiyana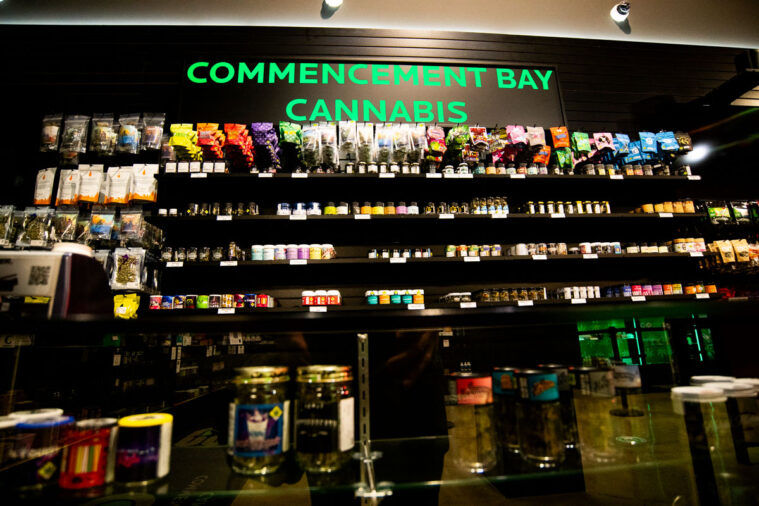 Joints
Mint Milkshake by Torus – Kyle
Cereal Milk "Sauced & Tossed" by Canna Organix – Nugg & Trista
Rainbow Shaved Ice Infused by Aloha Fridays – Musa
White Truffle Sugarstix by Lifted – Ali
Carts
Raunchy Runtz Disposable by Fire Bros. – Gabby
Sour Tsunami by Pressed – Carlo
Divine Kush Breath by Skord – Tre
Yoga Pants Disposable by MFused – Jimmy Joe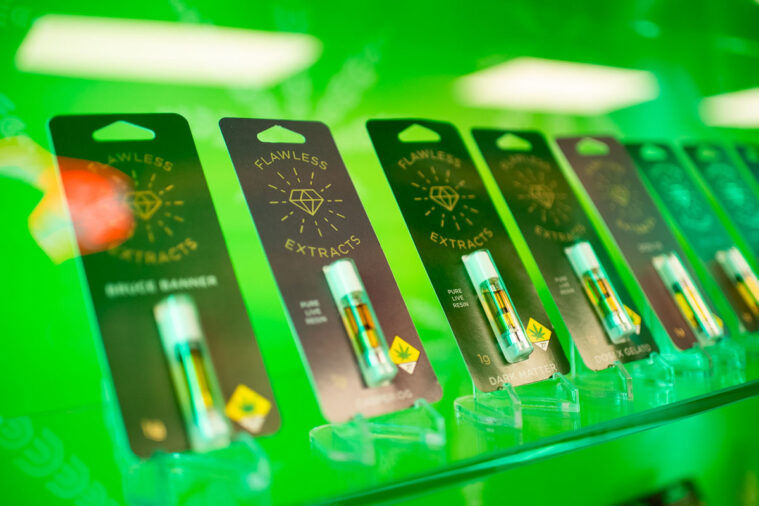 Dabs
Cereal Milk Sugar Crystals by Lifted – Tyler
Garlic Juice Rosin by Dank Czar – Elona
Grape Sundae by Fugu Farms – Casondra
Wet Betty by Flawless Extracts – Nicole
Edibles
Mango Live Resin by Smokiez – David
Elderberry CBN by WYLD – Rob
Blackberry Mango Soft Lozenges by Binske – Alex
Grape Hash Rosin Moonshot by Constellation – Alex St. G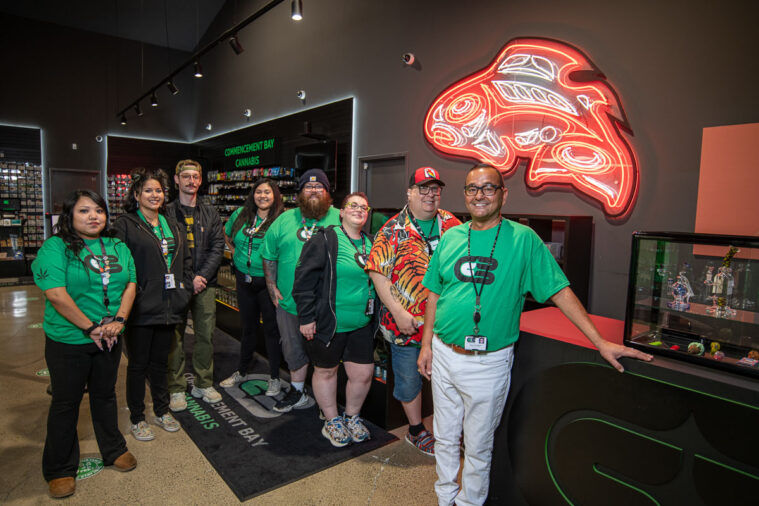 ---
Other Commencement Bay Locations:
CBC Red on Portland Ave in Tacoma  
CBC Yellow in Fife  
CBC Black in Northeast Tacoma