Nuggets of Joy
Kermit the Frog had it all wrong because it is easy being green! These guys have been super-serving the Spokane market since opening the first shop in 2015 and have been off to the races ever since, now with this second little gem to add to the family in the proud city of Pullman. "It just goes to show that if you provide a diverse and exclusive experience, loyalty becomes the foundation for growth," says Marketing Director Martina Graves. "And that includes our online ordering platform!"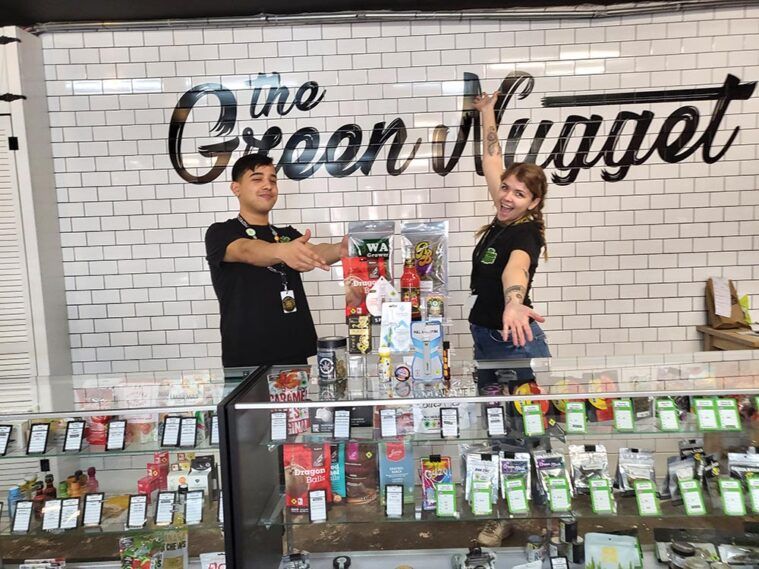 Green and Green
In this Pullman store, the college stoners may be on a budget … but they still know good weed. So, what do you do? You provide quality Cannabis at an affordable price – duh. And having the buying power of two legendary stores allows a shop to build lasting relationships with its vendors, which almost always equates to fun discounts and new, interesting strains to choose from. Hey, the proof is in the name – they are not known as THE Green Nugget for nothing.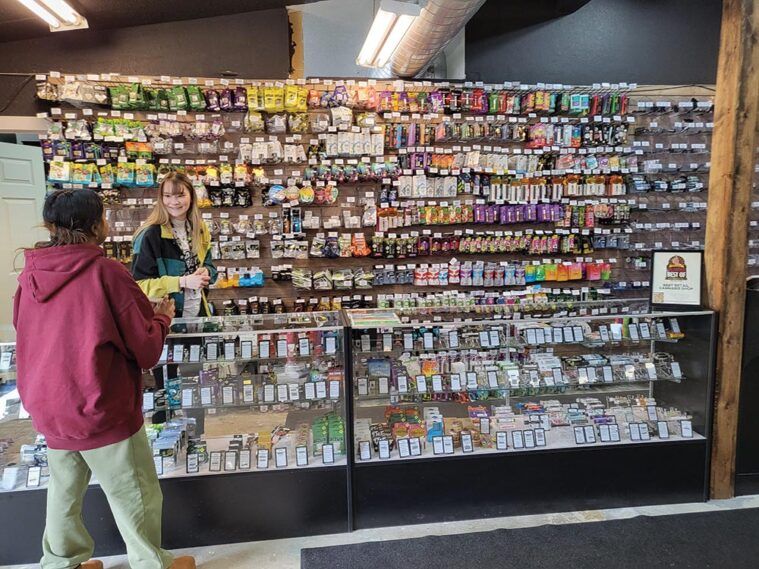 It's All About Fun, Remember?
The store manager at this crackin' shop sums it all up in one poignant statement: "We've only been here a year, and are already known for our friendly, goofy, family-like atmosphere – it's a real college-town vibe." And with the exposed ceilings, cool concrete flooring and white subway tile wall, you know you're in the land of the Crimson Cougars. It's worth mentioning that cougars do have a great sense of smell … with these ones being especially attracted to the scent of terpenes. RWWRARWWRR!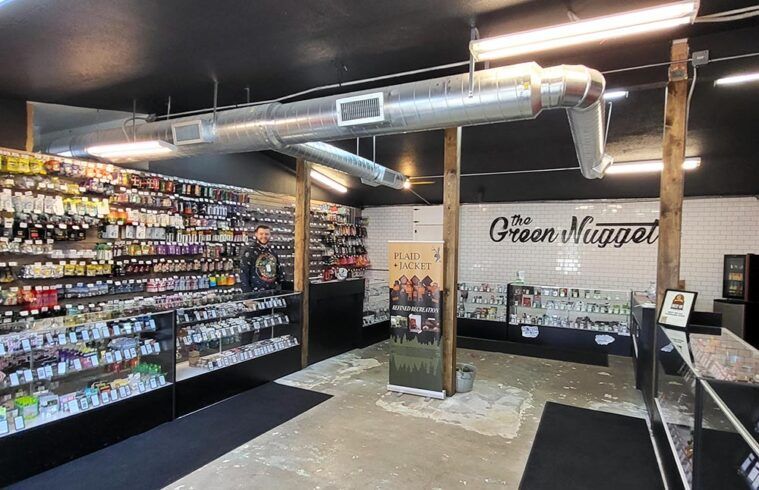 Staff Picks
Flowers
WA Grower Green Crack – Cheyenne
Rocket Wedding Cake – Carlos
Cultivator Collections Cookies Kush – Sam
Joints
Agro Couture Diamond Stix Super Lemon Haze – Cheyenne
1988 Infused Flavored Blunts – Sam
Seattle Marijuana Co. Mango Mimosa Shatter J – Mercedes
Carts
Passionflower Blueberry Muffin – Cheyenne
Farmer's Market WA Apple Pie – Sam
Dabs
Tasty Terps Tropical Zkittles – Tayla
Regulator Mount Up – Jackie
Farmer's Market Blueberry Muffin OG – Sam
Tasty Terps Strawberry Poptarts – Carlos
Edibles
Hellavated Mango Dragon Gummies – Carlos
June's BBQ Pretzels – Mercedes
Crystal Clear ATF Distillate – Jackie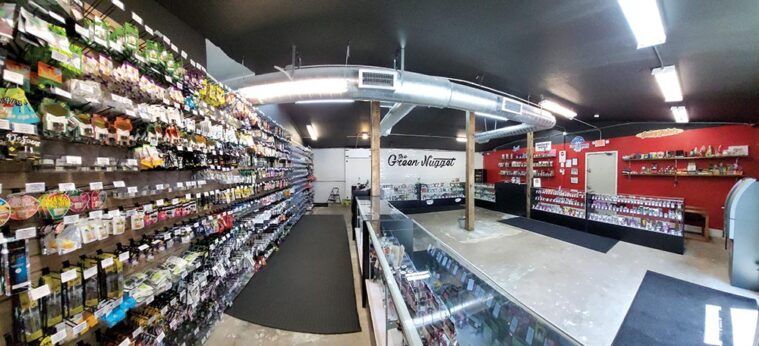 Daily Discounts
Vendor of the Week: 25% off vendor products in stores daily
Military/Veteran Savings: 15% Spokane, 20% Pullman, 25% Thursdays
Students: 25% off purchase with student ID (Pullman only)
Birthday: 20% off purchase on actual birthday (ID required)
Check out their other location:
The Green Nugget Spokane
322 E Francis Ave.
(509) 309-2130