Originally launched as Tahoe Wellness Collective by founder Cody Bass in 2009, TWC set out to provide local patients with clean Cannabis medicine.
"We were the first dispensary in the Lake Tahoe region," said Cody Bass, "with many people locally opposed to a Cannabis dispensary in town, we began to self-regulate in the early days. We have always been very transparent and open with all members of our community."
From the jump, TWC aimed to be a gathering place for the community, providing a cozy space adjacent to the dispensary for locals to gather. The goal, Bass said, was to operate from a place of "peace, love, unity, compassion, health, wellness and happiness."
"These are the core values we live by and operate with daily," he said. "Our mission from the very beginning is to provide a safe environment for our community to purchase Cannabis in a legal and compliant way."
The dispensary's focus on support doesn't end there – Bass and his staff offer Love and Compassion programs for patients, providing an avenue for those without means to obtain medicine via a donation from caregivers through the dispensary. 
The Evolution
In 2018, the Collective got licensed for recreational sale under Proposition 64 and became Tahoe Wellness Center, expanding its product offerings. They continued to produce and sell their own products, with their living-soil-grown indoor flower sold as Tahoe Herb Collection, and a line of solventless concentrates as Tahoe Hash Collection. But after getting licensed to serve the recreational side of the community, TWC opened up to a wider variety of brands and products, and opened its doors to the larger community. They also added delivery, and ferry flower and other products to patrons on the entire California side of Lake Tahoe and up to Truckee.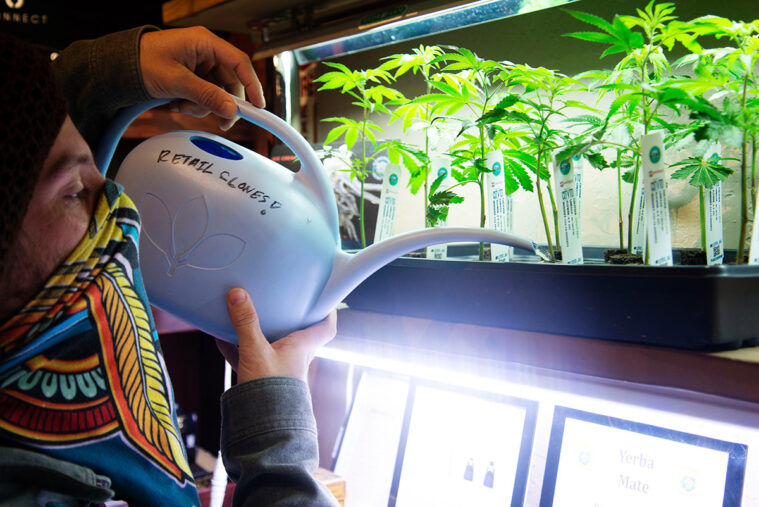 The Spot
The shop feels like a quaint café crossed with a dispensary, with a large saltwater aquarium, local art on the walls and wood accents everywhere. It feels homey – cozy, even. "The dispensary we operate out of now has been the space since the beginning," Bass said. "It's been great with lots of history – from having onsite consumption for the first decade with hash bars, to bringing in a saltwater fish tank that you can see through the wall with a large TWC reef inside."
As TWC's business and mission continue to evolve, so will their space. "We have outgrown our original space and we're very excited for the expansion that is currently underway," Bass said of plans for the coming year. "We are beyond excited about onsite consumption returning when we move into our new dispensary; the current dispensary will become the consumption lounge. The new space will have nearly three times the floor space with a new concept that allows more interaction with our products, it will also really help decrease any waiting in line. We also will be opening a cafe in 2022 that will allow tableside Cannabis service – with great food and beverage options just next door to the new dispensary."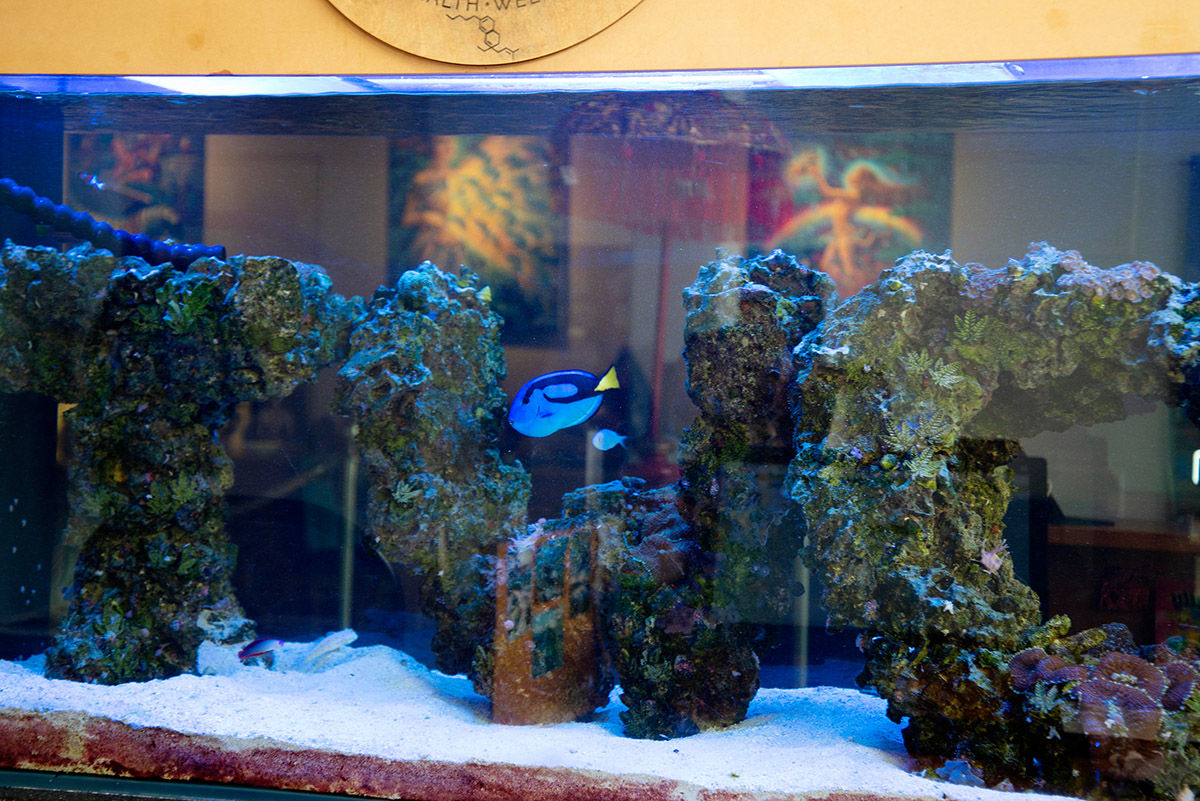 The People
The outgoing and compassionate staff fosters an inviting environment at the shop.
Bass says the concept of TWC as a collective never stopped, even though the name changed. Everyone has the chance to be heard at the shop – with budtenders, extraction artists and cultivators all having a say – in everything from the hiring process to the company's operational flow.
"Every member of our team is truly engaged in Cannabis," Bass said. "We never stop learning as a team, dedicating lots of time to product education. You will find our team to be very informative about every product we produce or carry in our retail store."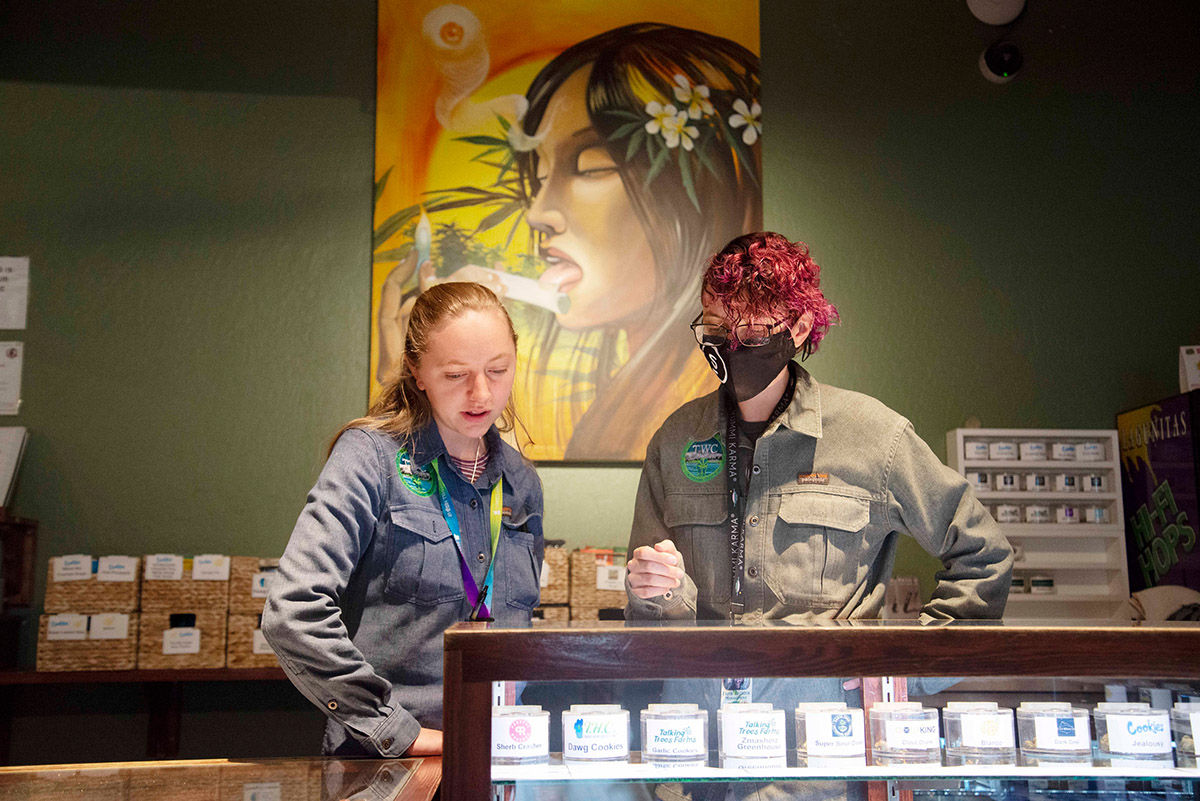 The Goods
In the early medical days, TWC stuck primarily to their own products in order to ensure that their patients received only trusted, clean medicine. In 2015, the shop began testing every product it carried for pesticides and mold, after which they adopted even more stringent vetting processes for partner producers.
Since the launch of the regulated recreational market, things have changed in favor of variety.
"Because of the supply chain's testing requirements required on legal products, the amount of products available is unreal," Bass said. "We now carry close to 1,000 products. We like to carry everything that we think is good. We do pay attention to things like over-packaging with plastic. Once we make a choice to carry a product, we guarantee to not run out of that product, therefore we do have a limit."
Aside from their house brands, TWC carries some of the most respected brands in the industry, from high-end boutique masters like 710 Labs and Kalya, to the unmistakable powerhouse Cookies. 
At the time of this writing, the shop featured nearly 200 edible products, more than 100 dabbables, nearly 100 flower varieties, as well as a respectable assortment of everything in between, including tinctures, topicals, cartridges and clones for the home cultivator.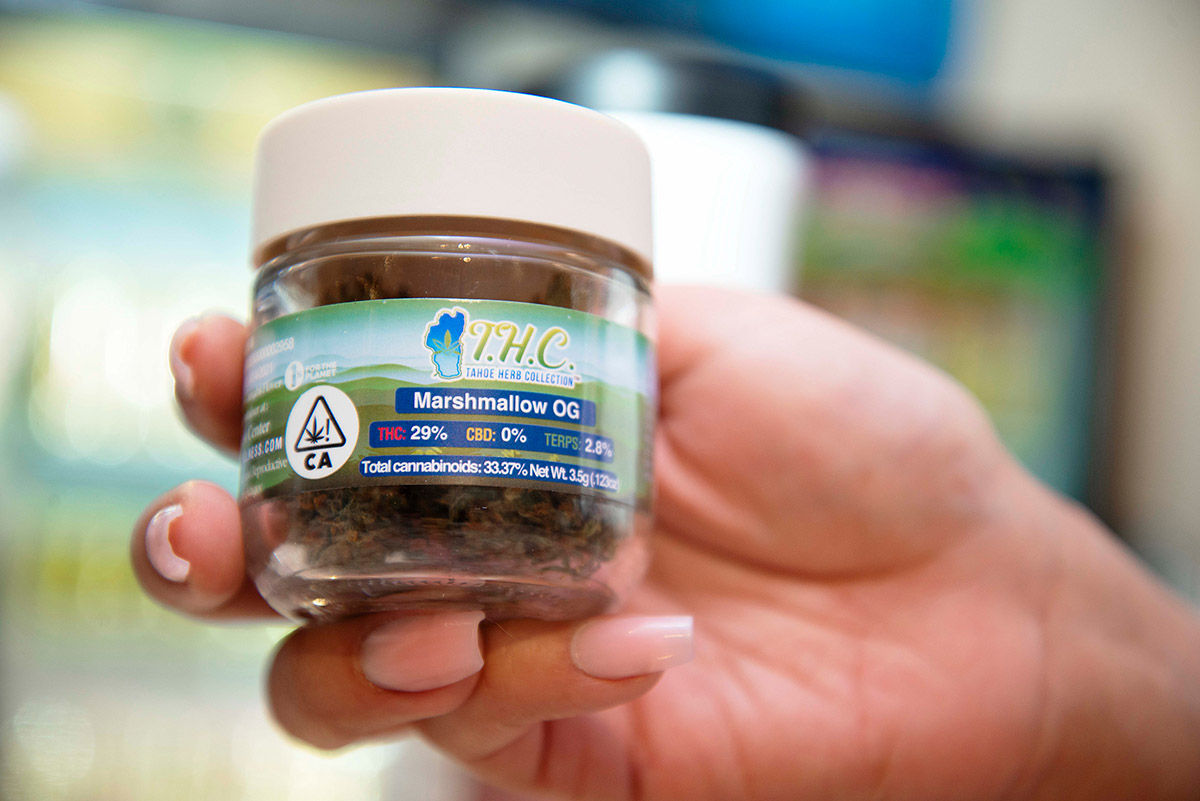 The Wrap
Now that the horror of the 2021 fire season is in the rearview, and a less-restricted ski season is on the horizon for the region, TWC is abuzz with excitement.
"We have, though, seen a decline with no tourism – and are very excited to see the ski lifts turning soon and welcome our visitors back," Bass said. "The mix of folks that come through Tahoe Wellness Center is vast, we see everyone from every walk of life."
With everything opening back up and expansion as the plan for the coming year, we're thrilled to see what this long-standing bastion of the Tahoe medical Cannabis community accomplishes in 2022. We know that we'll be stopping by to check in on them a few times when there's snow on the slopes. Maybe we'll see you there.