INTERSECTION
Deep in Proposition 215 days, a couple of guys named Justin and Cliff banded together, knowing that the medical Cannabis era was ending and the chance to merge into the legal field would soon become a reality. The concept was to design a memorable floor plan that emulated the infamous Long Beach traffic circle right across from the shop – and this vision resulted in the creation of a circular replica of the famed intersection, now laden with tasty high-grade options called the Ring of Fire. Get it?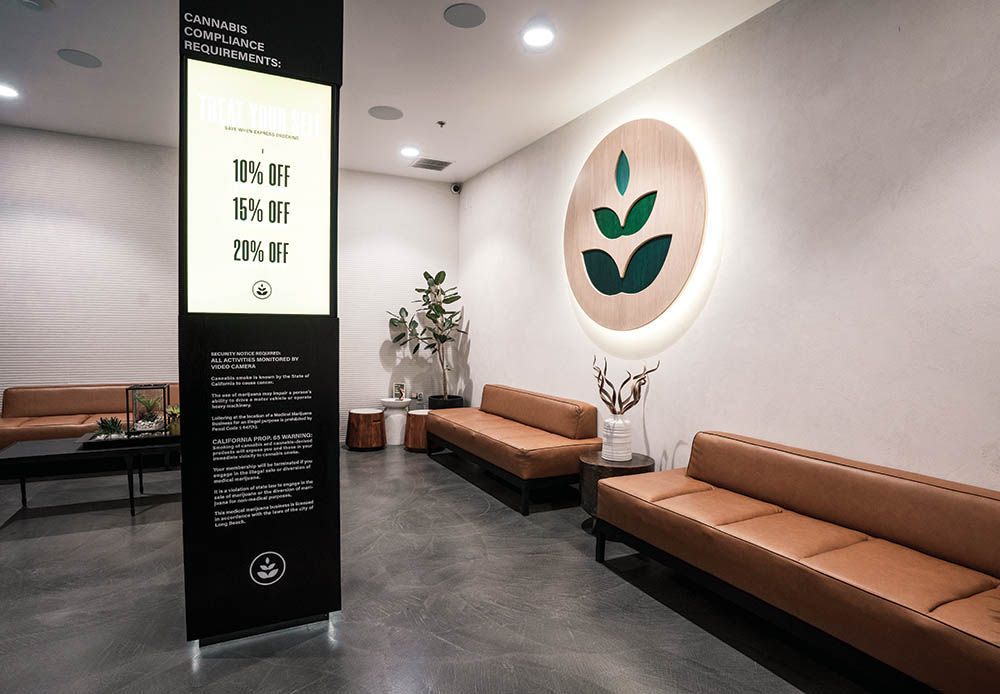 THE HEADY MAZE
It's kind of like the sand meeting the ocean when you first step into these friendly environs. Because upon seeing the on-site grow operation that is visible through wall windows, you'll swear you're at an indoor farm. However, you'll instead find yourself in a curved wonderland with favorably placed consumer goods—the kind that widens the eyes with excitement. Yep, this is a seed-to-sale vertical operation that's home to two in-house brands, MJ Ultra and Hex, both available in Southern California stores.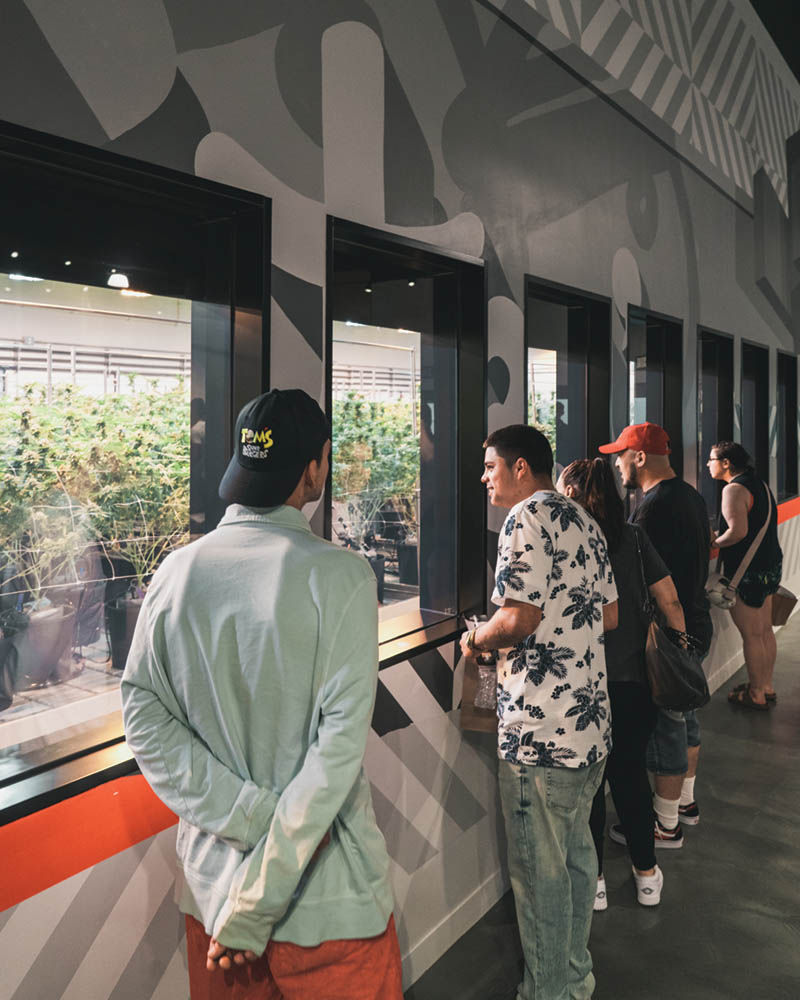 FEEL THE FLOW
With high-end gallery aesthetics, it's an interactive and sociable scene for both the curious cannassuer and the fresh newcomer in mind. Simply place your order and take in the warm vibe while your friendly budtender brings you the goods and sends you home with a high five. There's no ticket necessary for this entertaining stroll through a superbly-curated collection of goodies displayed, where class and fun intersect.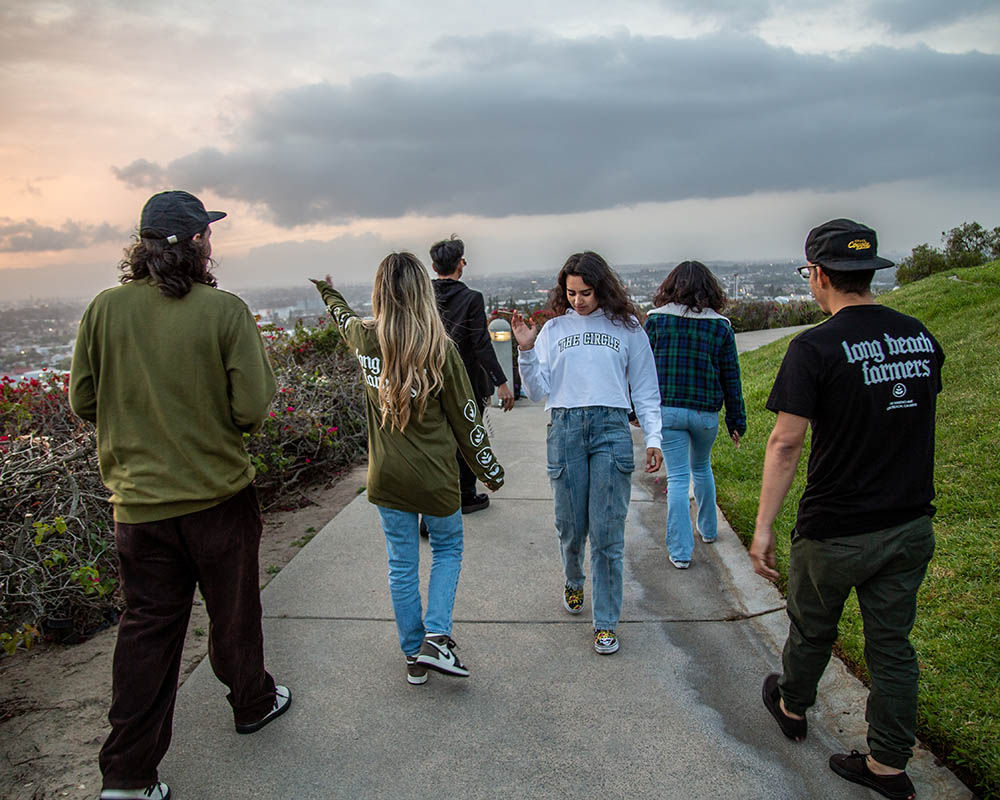 STAFF PICKS
FLOWER
Hex Long Beach Cookies – Lucas
Tyson 2.0 Desert Toad – Hector
Fig Farms Animal Face – Kayla
JOINTS
Claybourne Frosted Flyers – Lucas
Jeter Bubble Gum – Hector
West Coast Cure Jeffries – Kayla
CARTS
Cold Fire Fuyu Paper – Lucas
Alien Labs Disposable Biscotti – Hector
DABS
Pistol Whip Papayarita – Lucas
710 Labs Banana Punch Live Rosin – Hector
Bear Labs Strawberry Tahoe Cookies – Kayla
EDIBLES
Wyld Sour Apple – Lucas
Whoa Milk Chocolate Bar – Hector
Shaman Extracts Sour Green Apple – Hector
Address: 1755 Ximeno Ave, Long Beach
Hours: 8AM-10PM Daily | 9AM-8:30PM Delivery Available
Phone: 562-498-0993
Web & Social: thecirclelbc.com | @THECIRCLELONGBEACH
CHECK OUT THE CIRCLE'S SISTER STORE "THE CORNER" at: 2760 E. SPRING ST., STE. 120, LONG BEACH