Concentrating Cannabis means exactly what it sounds like: taking a full plant and using a processor or solvent to extract the purest essence of it. This makes it incredibly important to only consume high-quality, pesticide-tested concentrates. Quality concentrates have the ability to impart healing values that Cannabis flower alone cannot replicate, delivering a pure flavor and experience that captures the taste and effect of fresh Cannabis in a perfect dab. Look closely and you'll see that concentrates cover every aspect of Cannabis – every product beyond flower – from medical to recreational uses and benefits.
Hydrocarbon extracts are the most common and popular form of Cannabis concentrates on today's market. This method of extraction utilizes solvents such as butane and propane to remove the desirable components – cannabinoids and terpenes – from the plant material. These extracts are then purged to ensure the removal of any residual solvent and that nothing but pure Cannabis oil is left over. Hydrocarbon extracts are highly diverse and can exist in a wide variety of consistencies and textures, as well as made from both cured or fresh frozen material – the latter of which is classified as "live resin" when in its final form.
Ultimate Purple from Good Titrations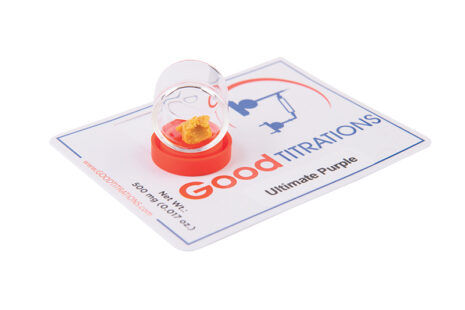 Golden baddery wax featuring rich notes of berries and a palate warming sugary exhale, with a sedative high from the Purple parent strains delivering sweet flavor and stoney effects.
---
Lemon Cookies Shatter from Good Titrations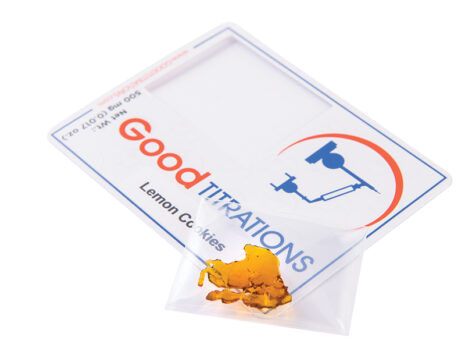 Beautiful shatter with earthy lemon notes present in this stable oil, which melts lightly releasing a bright, syrupy sweet vapor that fills the mind with energy, while sedating the body in a classic hybrid buzz.
---
Sugar Wax Wedding Cake from Canamo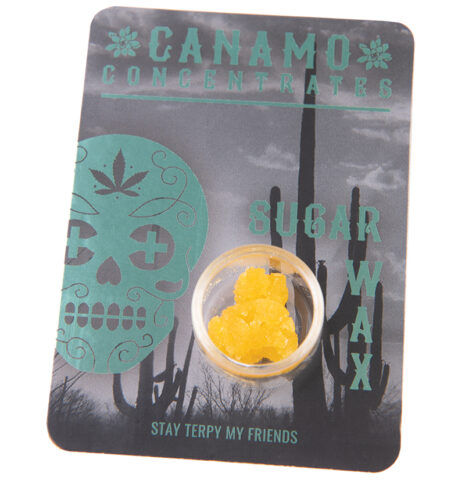 Bright crystals waft a deep and savory doughy flavor with notes of earthy kush that dominate the vapor, dropping heavy indica vibes that crash into the mind and body in a blissful, drooly high.
---
Mango Mojito THCA Crystals from Fireweed Extracts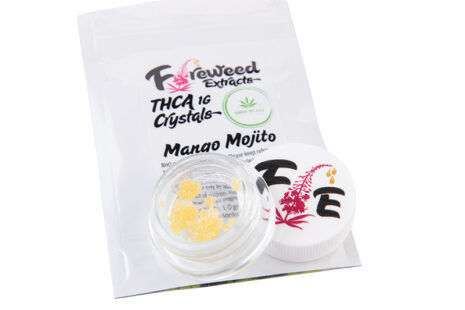 Tropical waves of citrus and sandalwood burst from glistening diamonds, which transform into a heady mind-numbing vapor, adding an earthy-mint flavor to the exhale on this cocktail themed concentrate.
---
Strawberry Goji Cookies from Fireweed Extracts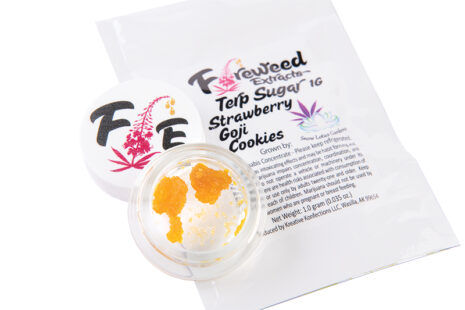 Sweet strawberries dance with rich earthy cookies, which combine forces to unleash a berry-hash vapor that kisses the palate while delivering an uplifting, euphoric sativa high.
---
Lemon Ice Pucker Sauce from Choice Extracts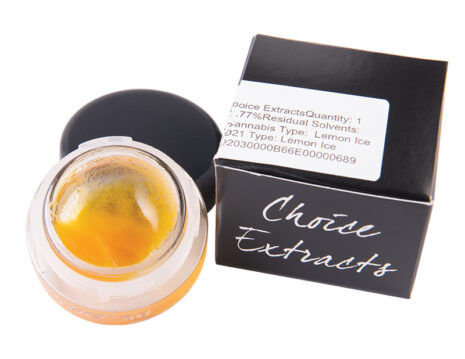 Pucker up for a kiss of Lemon Ice, with bright syrupy lemon-lime complemented perfectly with icy fresh zest in a beautiful combination that vaporizers into a light, clean exhale that drops a kushy-meringue flavor on the palate and a zippy, uplifting high for the mind.
---
Kosher Zkittlez Sugar Wax from Choice Extracts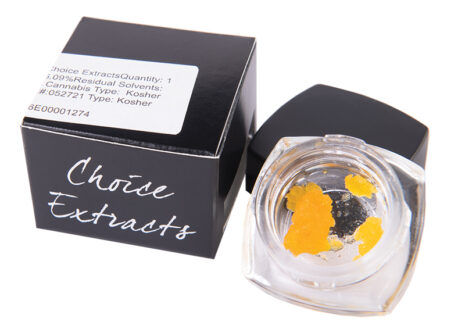 Deep funky gas ignites from gorgeous crystals for a loud and sharp extract that has a surprisingly sweet, Zkittlez flavor on the exhale balancing the gas for a perfect hybrid dab that invigorates the mind while easing the body into chill mode.
---
Sour Al Sugar Wax from AKO Farms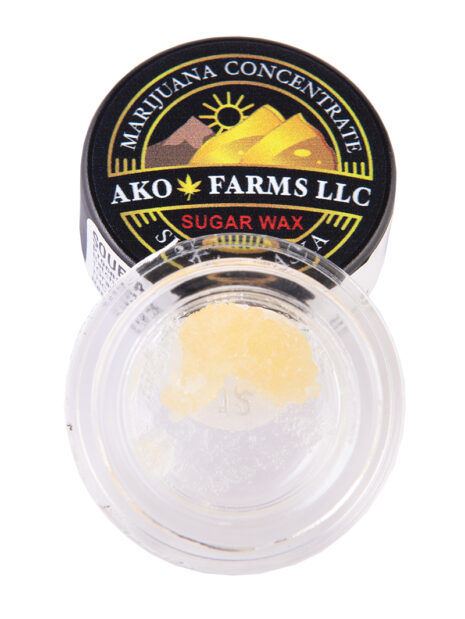 Soft waves of lemon mix with vanilla kush and sour gas for a unique, dessert flavored dab that melts on the palate and eases the mind into a relaxed, happy sativa high.
---
GMO Cookies Sugar Wax from AKO Farms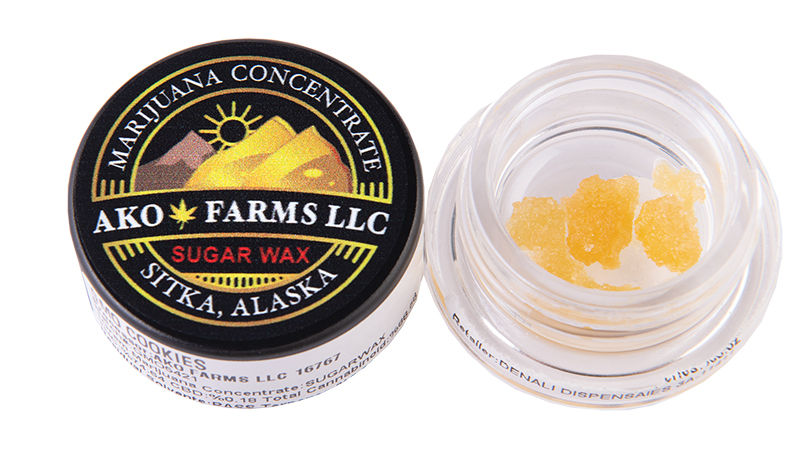 Sour and ripe gas rips into the nose with a hint of lemony sweetness to balance the dank richness of the GMO, which slams the palate in sour fuel and hits the body with a heavy, sweaty forehead and glued to the couch high.
---
OG-18 Sugar from GOOD Cannabis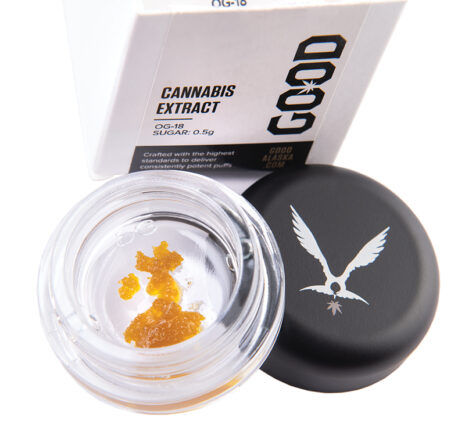 Floral with sweet warming notes of citrus and diesel, this golden sugar melts into a sweet, sedating vapor that slows the mind and delivers a classic drooly and red-eyed, where are the snacks buzz?
---
Bio Jesus Shatter from GOOD Cannabis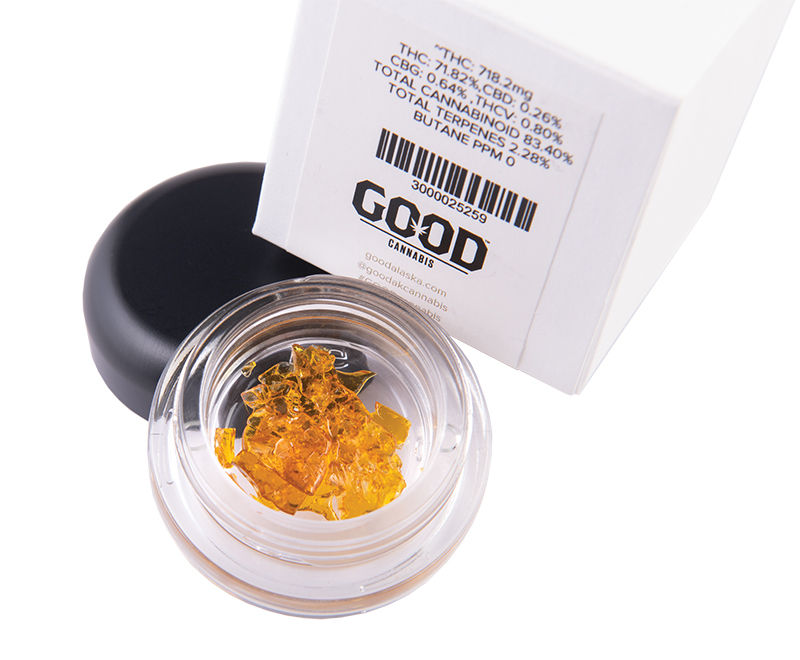 Stable shatter shards that melt into a citrus-zest with a fuelly aftershock that perks the mind up while sedating the body in a happy, floaty high.
---
Citrus Bliss Shatter from Cosmic Seaweed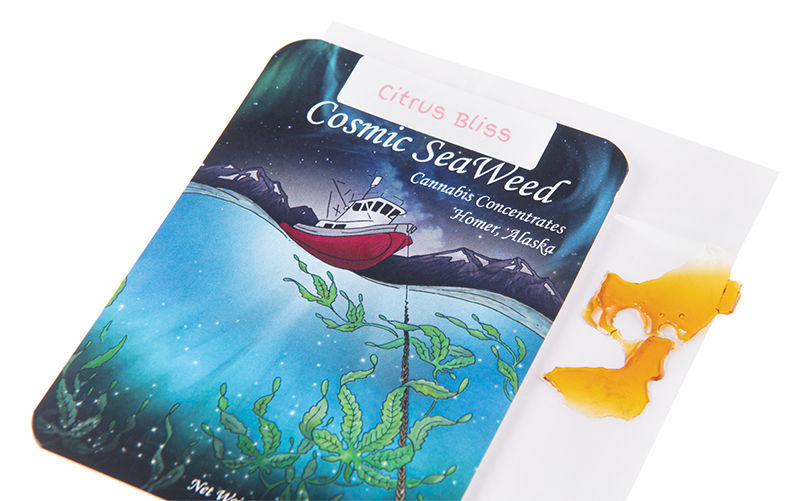 Golden sticky shatter with citrus berry notes pre-dab, and a sweet syrupy vapor that brings a zippy, energetic, whistle-while-you-work buzz.
---
Snowcapped Romance Sugar from Babylon Company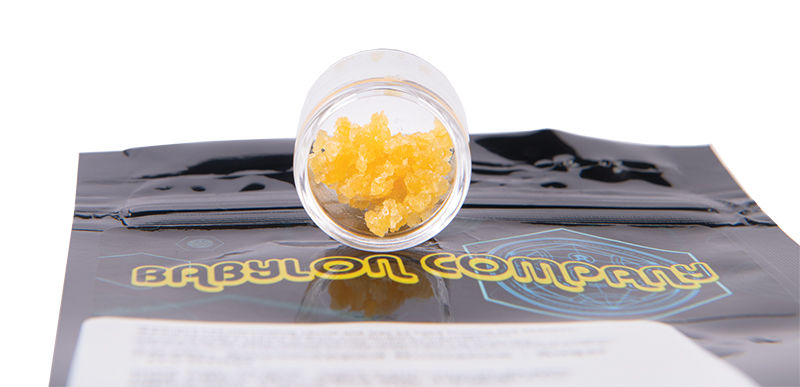 Light golden crumble honors this Alaskan band with tropical and earthy notes that brighten on exhale, with a happy-go-lucky sativa stoned energy.
---
Remedy X Dinafem Cheese EHO Sugar Wax from Cold Creek Extracts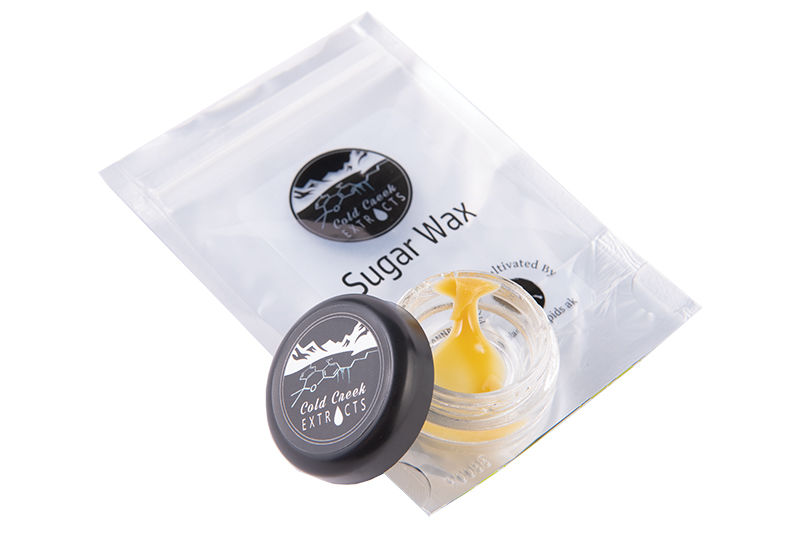 Terpy and rich, this sumptuous sap is full of CBD and a wonderful flavor mix of cherry-lemon-cheese with a kush kiss at the end of a smooth exhale that relaxes the mind, easing tension while filling the body with a floaty, pain-free buzz.
---
Blueberry from Cold Creek Extracts

An extremely potent indica-hybrid, Cold Creek Extracts' Blueberry cart is a contender for the hardest-hitting high among this year's carts. Sporting a sweet blueberry and slightly grape flavor, the cart was an absolute pleasure to smoke.