Fire Eater
High Flyer Energy
5mg THC/serving, 50mg THC/bottle
PFollowing in the footsteps of their highly successful High Dive Sodas, Fire Eater is at it again with this caffeinated version. Currently available in orange, pineapple and strawberry, these lightly carbonated beverages pack a punchy, weedy flavor. But start slow – the caffeine and sativa dominant oil can be strong.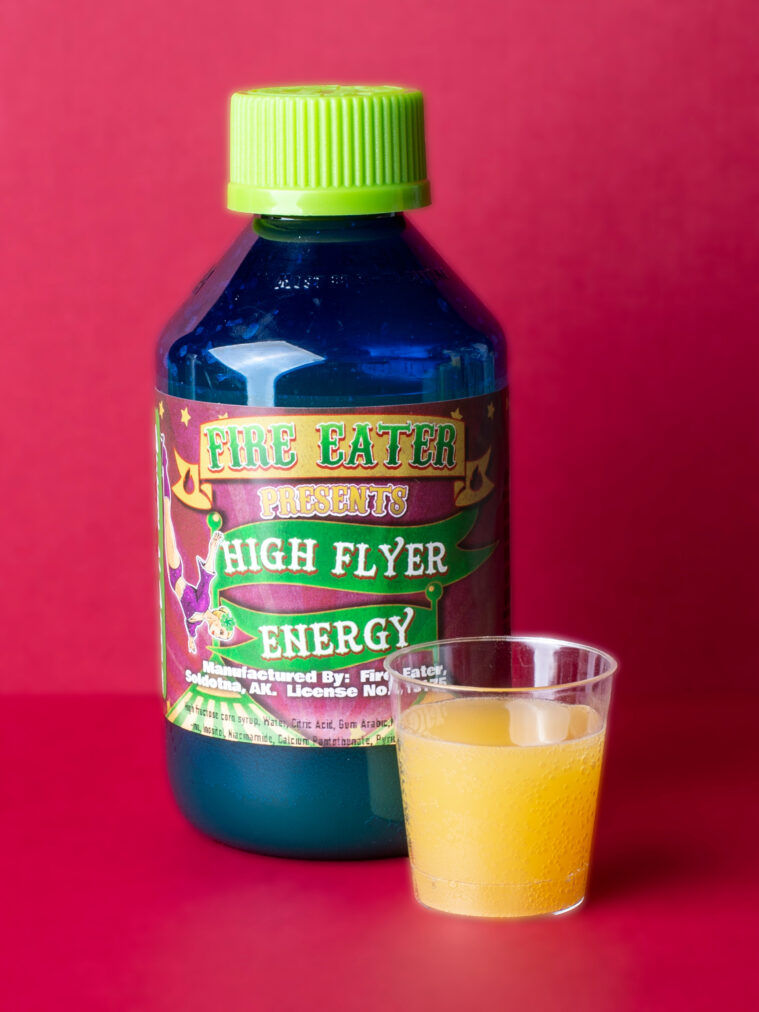 ---
Lady Gray Medibles
High Tea
50mg THC/bottle
Ladygraymedibles.com | @ladygraymedibles
It's high time for tea, but you don't have to have tea at a certain time – just be ready to get high when it is tea time. Confusing? Just drink a bottle of this delicious, lightly sweetened tea and it'll all make sense!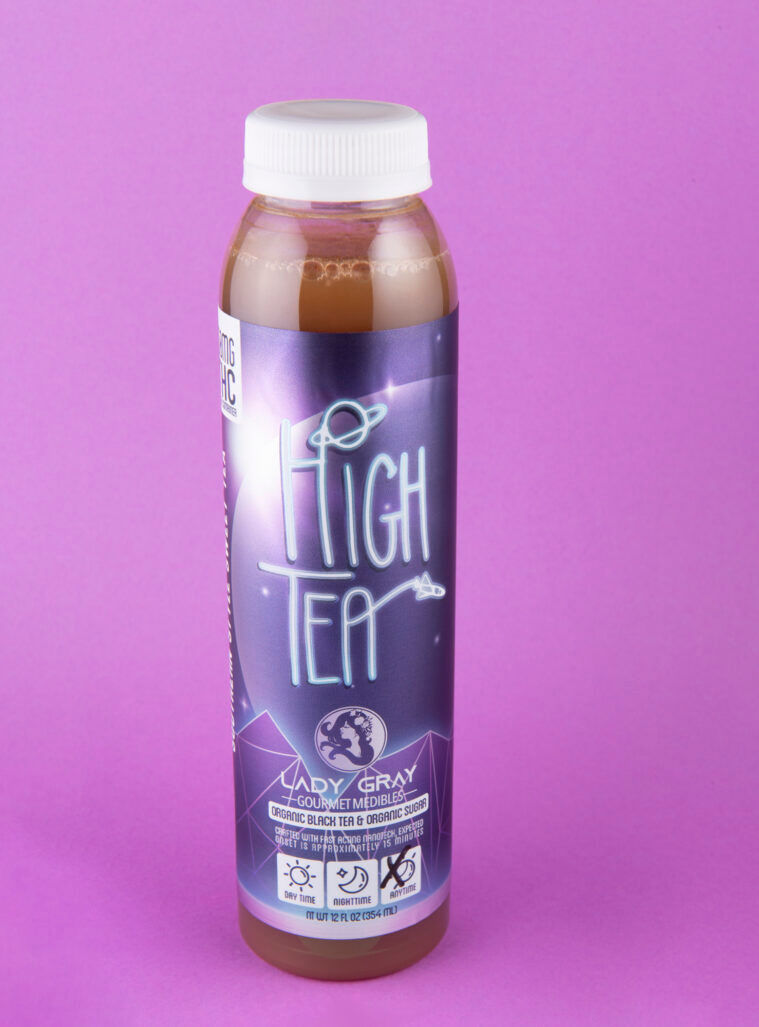 ---
Tundra Brewing
Splash Spruce Tips & Poncho's Punch
5mg THC/serving, 10mg THC/package
The creative team at Tundra Brewing has been whipping up unique Cannabis drinks that are perfect as solo beverages, or mixed into your favorite holiday cocktail concoction. The Spruce Tips are earthy and piney, with a sweetness that comes from the blend of Alaskan honey to soften the sharpness of the spruce. Mix it into a gin and tonic for a new herbal infusion, or go all out with a batch of Ponchos Punch that will kick up the Hawaiian Punch at the kids table – but for adults only!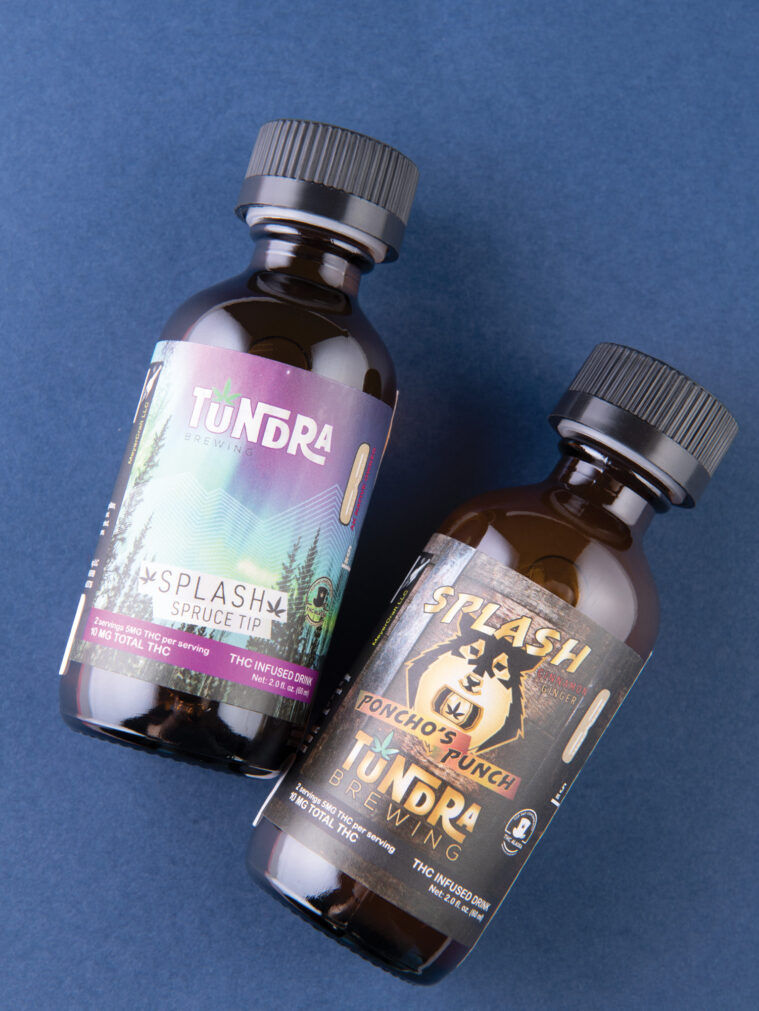 ---
Rico Rossi
Leangria
5mg THC/serving, 50mg THC/bottle
Get your lean on without pharma in this funky twist between a Carlo Rossi wine jug design and a Cannabis-infused "lean" syrup. While we don't love products that emulate hard drugs like cough syrup, if you need to feel cool and sip syrup, at least do it with a Cannabis-infused version! For everyone else who's never heard of lean, this product is a yummy, fruity, syrupy tincture that can be taken by the spoonful, or added easily to a beverage or cocktail to get a buzz – whether you stay vertical or horizontal.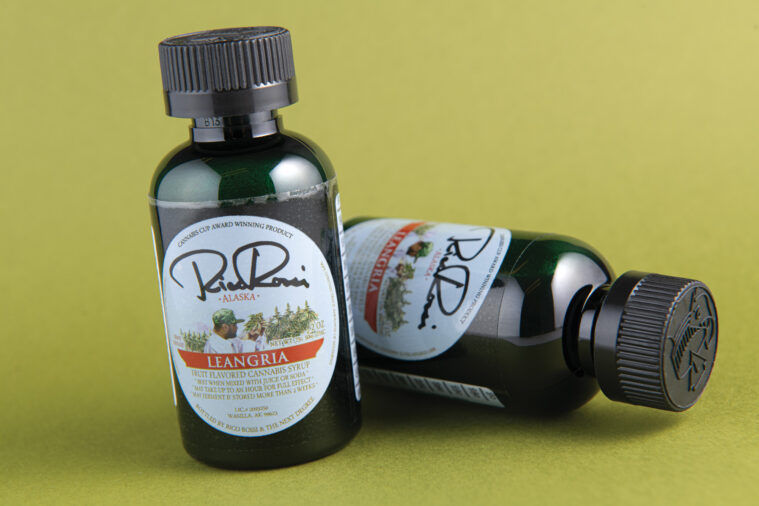 ---
Lady Gray Medibles
Lady Grays Tincture Indica/Sativa/Hybrid
100mg THC/bottle
Ladygraymedibles.com | @ladygraymedibles
Tinctures are the perfect way to make any drink an infused drink, which is perfect when dealing with stress this holiday season. Simply pick your buzz, decide how baked you want to get, and then add a few droppers full to any beverage – or right into the mouth for a barely there, lightly sweet tincture that disappears quickly from the palate. Unlike the powerful buzz that will rock your body and mind when consuming in large doses!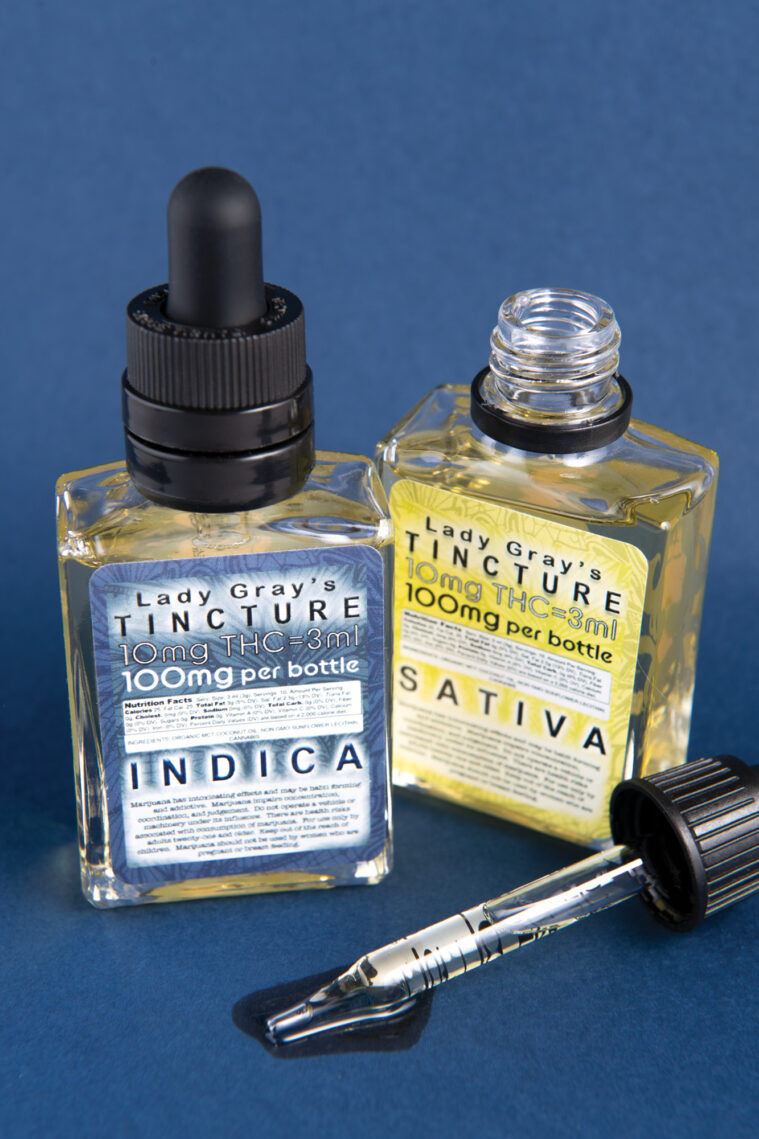 ---
Lady Gray Medibles
Birch Syrup
50mg THC/bottle
Ladygraymedibles.com | @ladygraymedibles
Made from Alaskan Bridge Creek Birch Syrup, this unique and potent concoction can be added to drinks, used in baking as a sugar substitute like honey, or for a tangy-sweet flavor in a marinade – turning any meal into an experience that will have you thanking the Son of a Birch that combined THC with this local delicacy!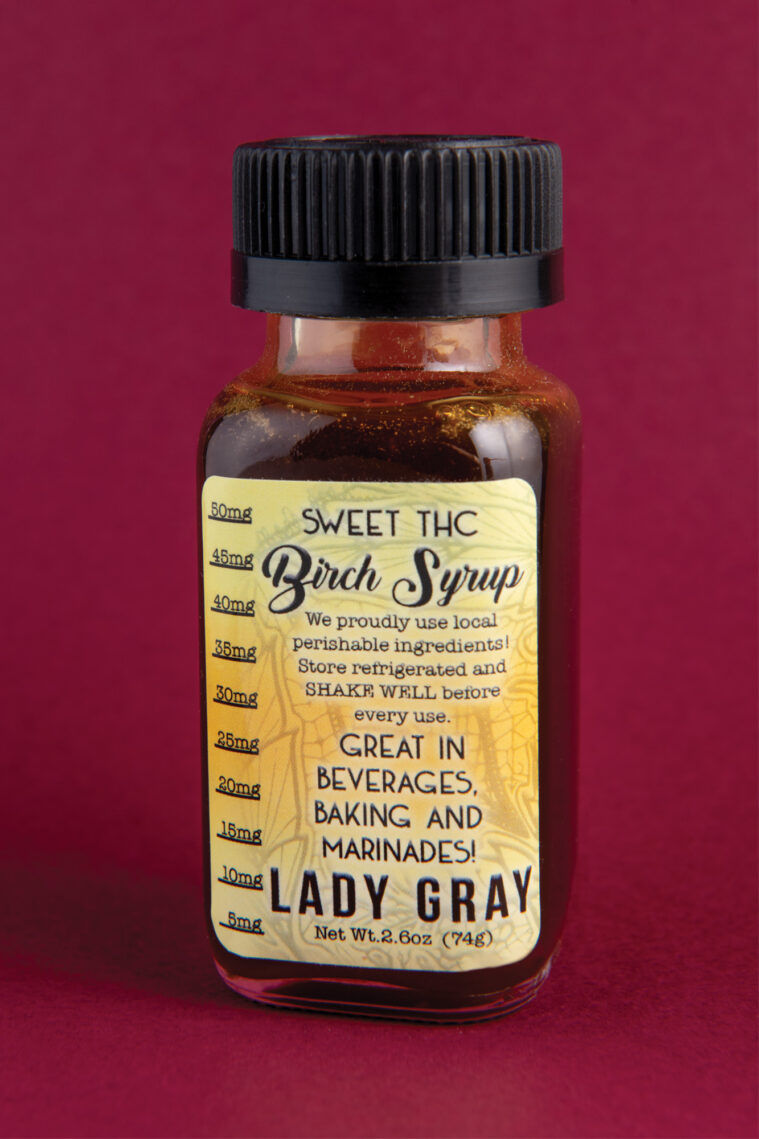 ---