Doctor's Orders 1:1 THC:CBD Royal from SoHum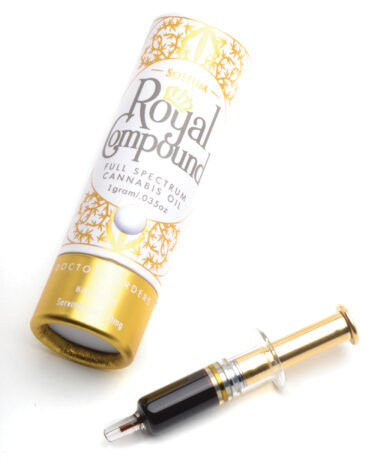 SoHum Royal comes at life from an independent, wholesome perspective, focusing heavily on therapeutic products such as their Royal Compound Full Spectrum Cannabis Oils. These extremely effective oils condense all of the plant matter down into a thick concentrate that packs a lot of punch into a very small package. Dark brown, bitter and vegetal, these medicinally-focused products annihilate pain, sleeplessness, and a number of other ailments. There's a reason many people have turned to RSO and full plant extracts to replace various pharmaceutical answers to problems, and these products – available in THC-dominant, 1:1, and CBD-dominant 20:1 formulations – definitely do the job.
---
RSO Full-Spectrum Tablets – GG4 from Emerald Bay Extracts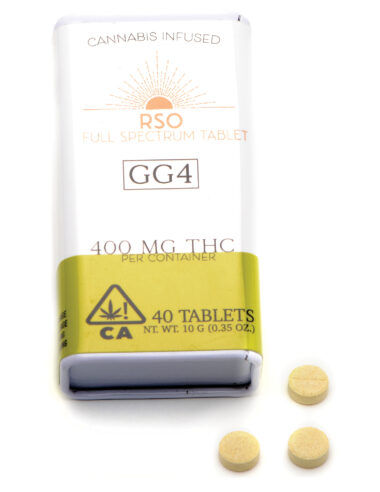 Emerald Bay not only produces the traditional syringes full of RSO, but they also offer precision and convenience-focused pressed tablets for those looking for relief. These tabs still pack the same impact as the straight RSO/FECO, but in an easily dosed product. Where most RSO consumers usually have to measure their oil intake by comparing their dosages to grains of rice, these tablets take out the guesswork.