Hydrocarbon extracts are the most common and popular form of Cannabis concentrates on today's market. This method of extraction utilizes solvents such as butane and propane to remove the desirable components – cannabinoids and terpenes – from the plant material. These extracts are then purged to ensure the removal of any residual solvent and that nothing but pure Cannabis oil is left over. Hydrocarbon extracts are highly diverse and can exist in a wide variety of consistencies and textures, as well as made from both cured or fresh frozen material – the latter of which is classified as "live resin" when in its final form.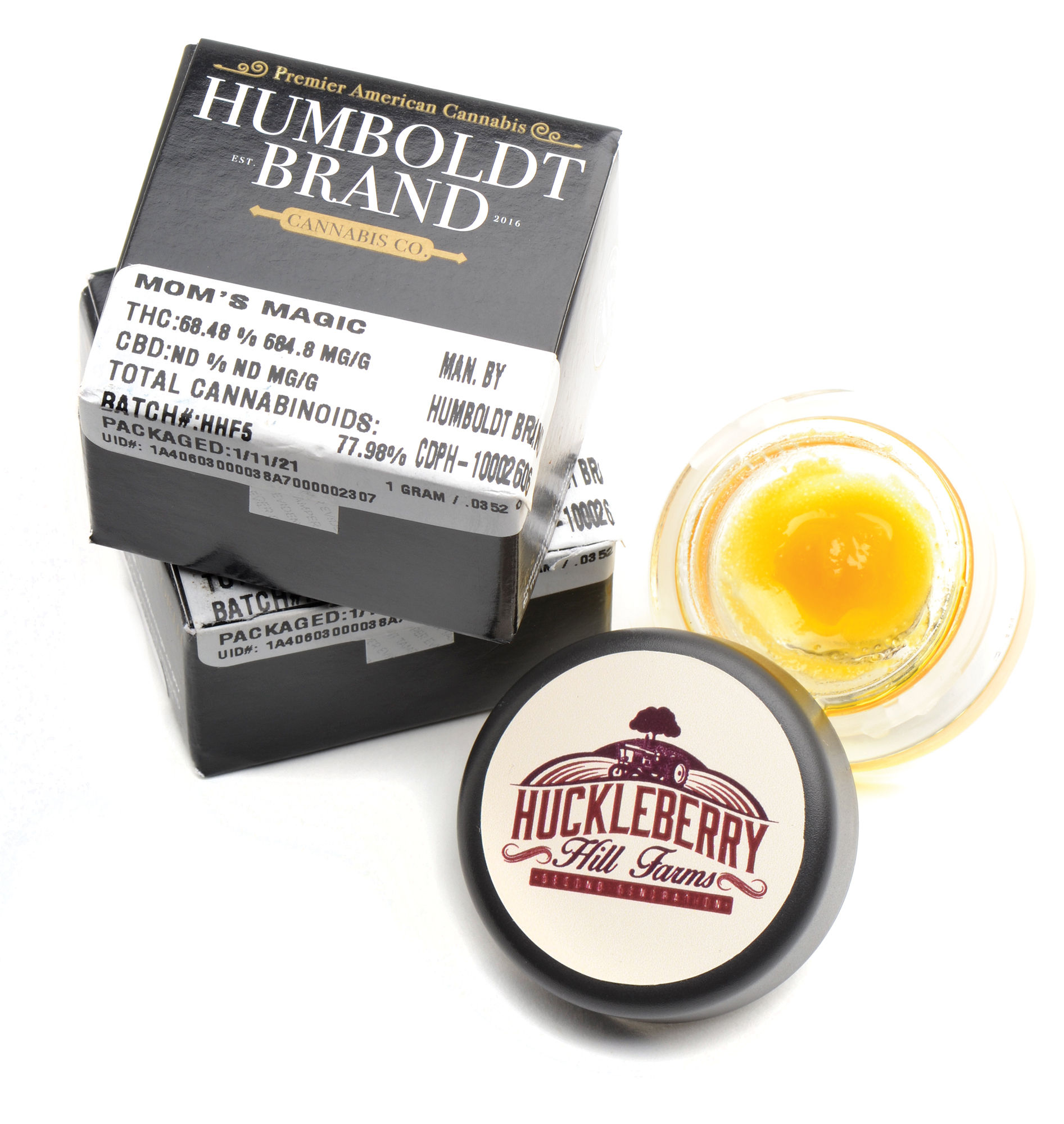 Humboldt Brand – Huckleberry Hill Moms Magic Live Sauce
If you've ever wanted to simply eat a concentrate the minute you open the jar, you've experienced something similar to what happened to us when we first got our hands on this Mom's Magic live sauce from Humboldt Brand. Using stellar inputs from Huckleberry Hill Farms, this smooth, honeylike sauce offers apricot, jellybeans, hops, cotton candy and pineapple on the nose. It tastes not unlike a pina colada jellybean. Yum.
---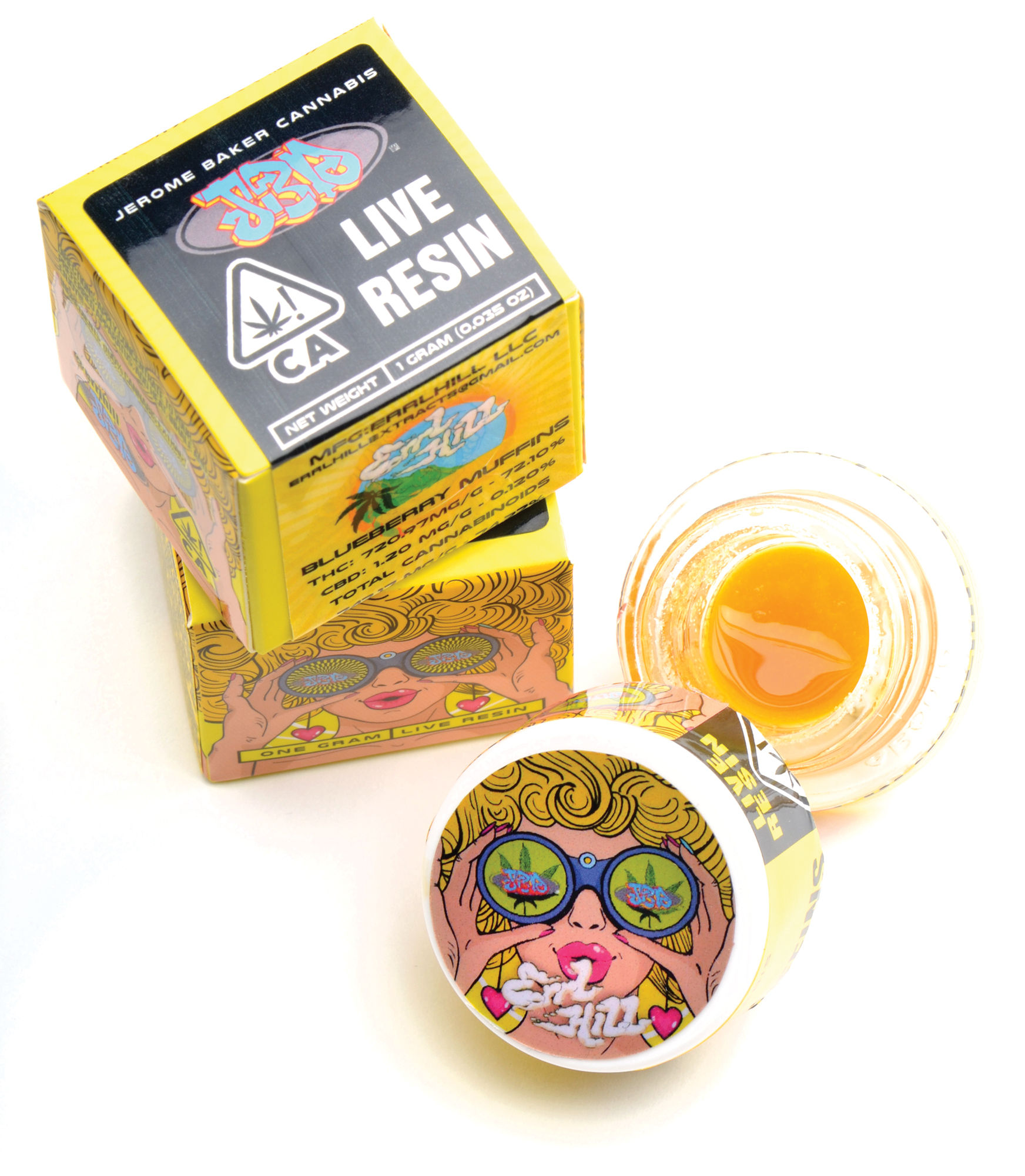 We simply couldn't get enough of this delectable, impressive extract from the amazing wizards at Errl Hill out of Humboldt County, part of the collab series with glass legend Jerome Baker. Cinnamon spice and blueberry tantalize the nose, and the spiced fruit character carries on to the mouthwatering palate. This balanced, amazing extract should not be missed.
---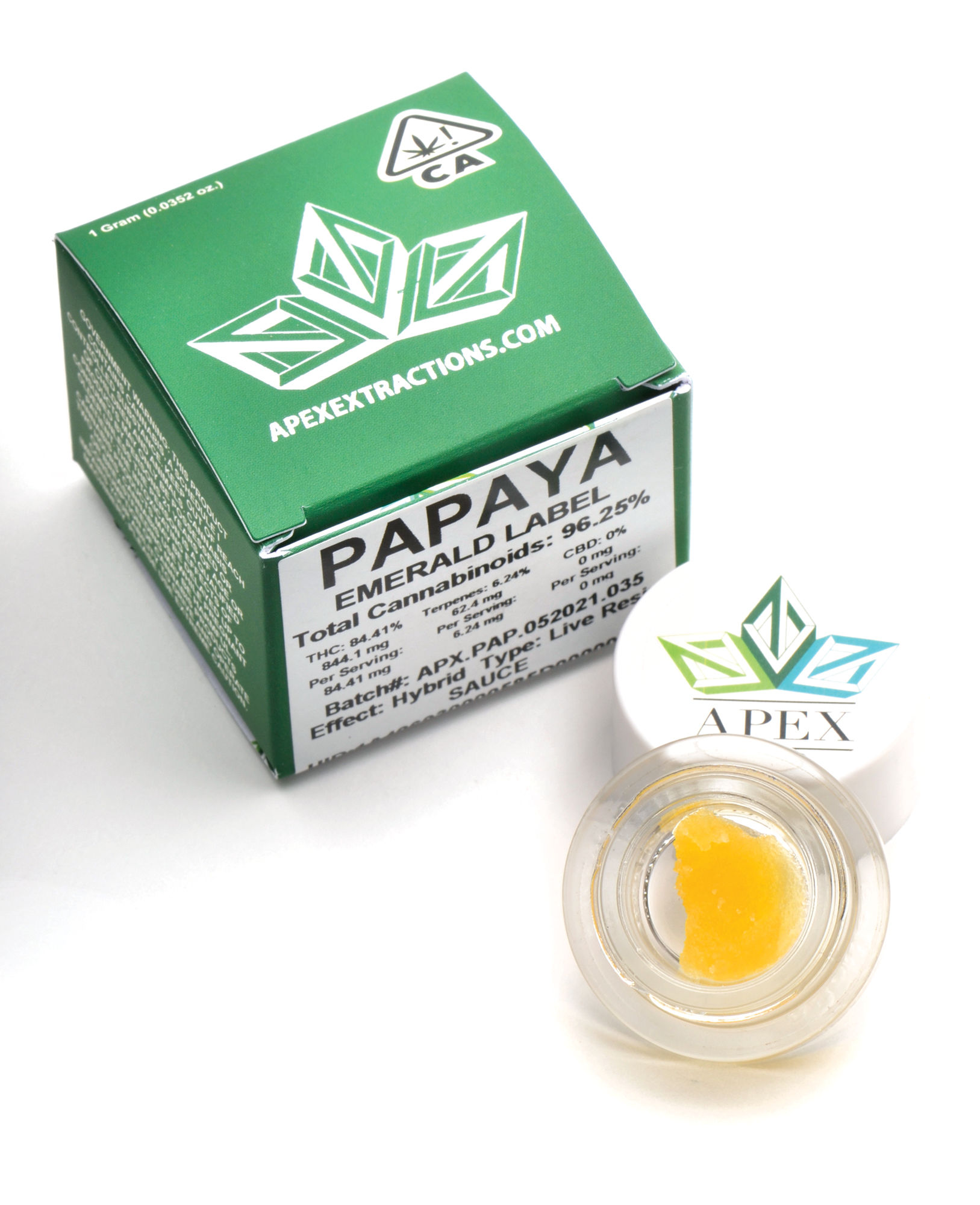 Apex Extractions – Papaya Live Resin
Apex Extractions is an up and coming, Oakland-based hydrocarbon processor specializing in both cured and live resin concentrates. This Papaya live resin is both potent and flavorful, with each dab coating the mouth with the funky, tropical flavors the strain is known for. The oil produces a smooth vapor that is easy on the lungs and within moments of inhaling, incites a lightly euphoric and mellowing high. It only takes one dab to realize why Apex Extractions is quickly becoming a favorite for many concentrate enthusiasts across California.
---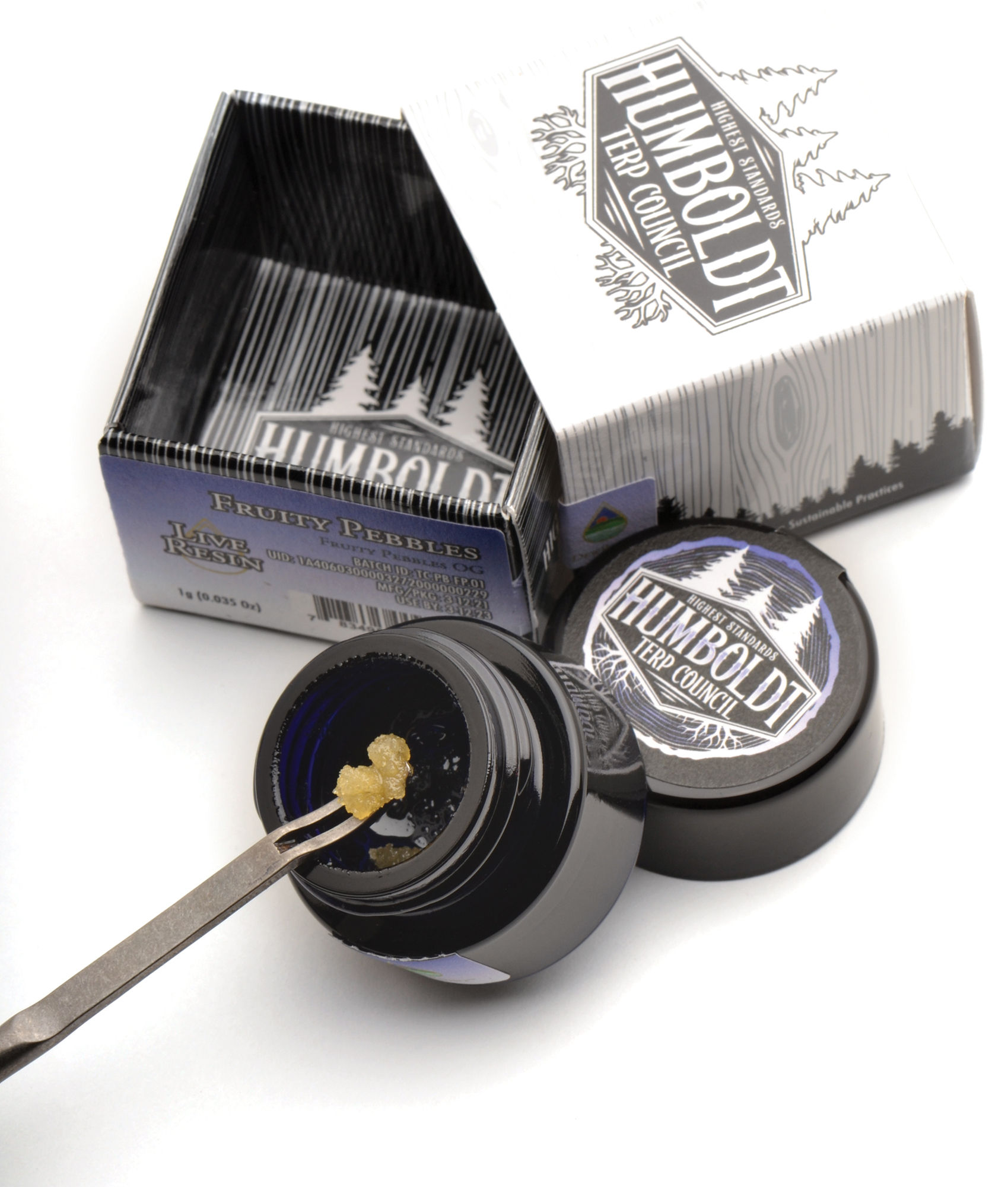 Humboldt Terp Council – Fruity Pebbles OG Live Resin
What do you get when you give award-winning Humboldt extraction artists Humboldt Terp Council beautiful fresh frozen, full season material from Humboldt legacy cultivators Dewpoint Farms? You get uniquely aromatic live resin whose terps explode from the jar the moment you crack it. This Fruity Pebbles OG is downright candy-like in smell and evolves into a far gassier and kush-forward vapor when inhaled. The resulting effects are classic OG, heavy-handed and heady.
---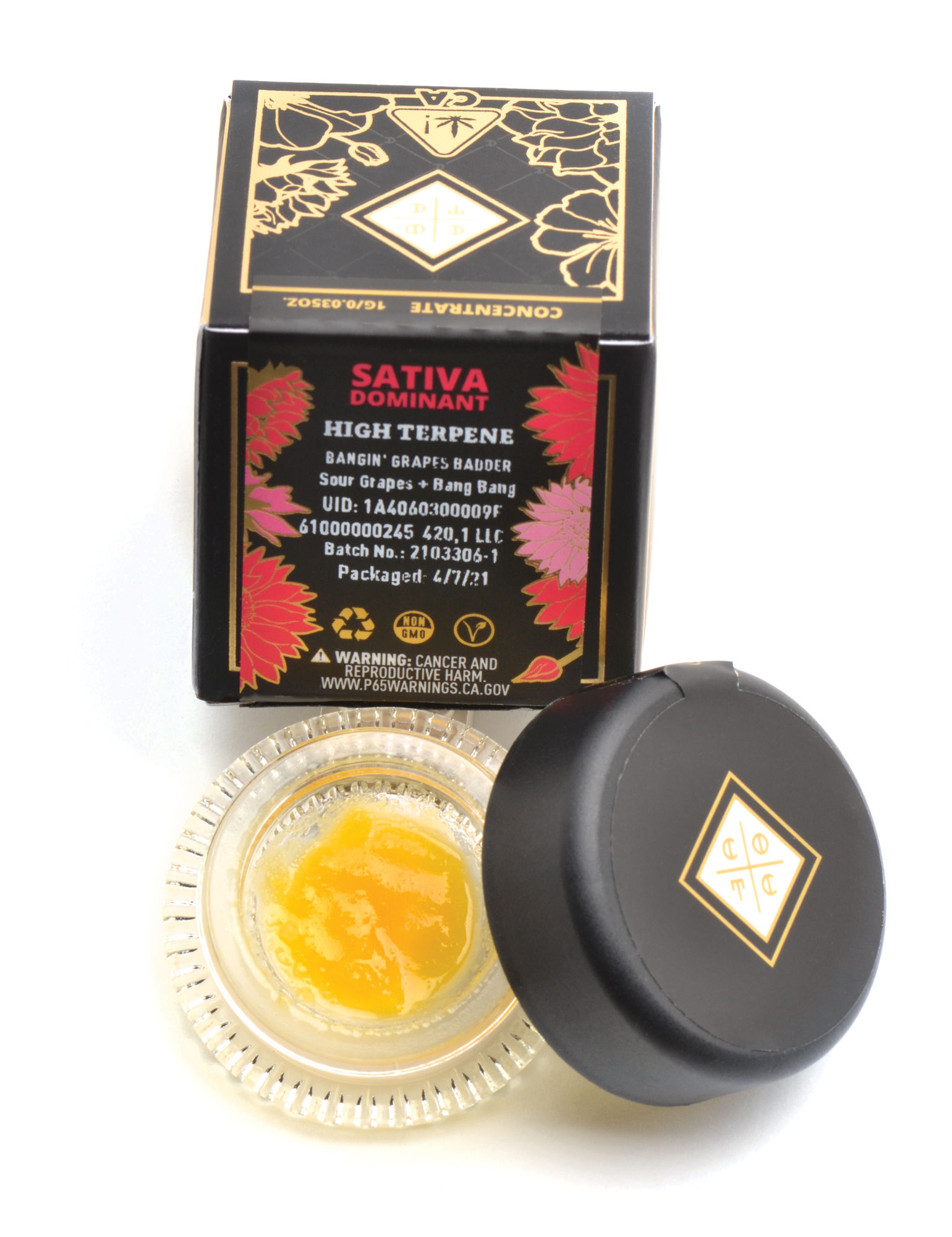 Cream of the Crop – Bangin' Grapes Badder
Bangin' Grapes is a hybrid of Sour Grapes and Bang Bang, grown in-house by the team at Cream of the Crop and extracted into this terpy sugar sauce. The oil delivers distinctly heady and uplifting effects, without being racy or inducing paranoia. This is thanks to a healthy presence of myrcene, which they list along with the other top terpenes in the oil on the side of the package. A low-temp dab reveals flavors of fresh cut flowers and earth, underscored by subtle funky fruit tones.
---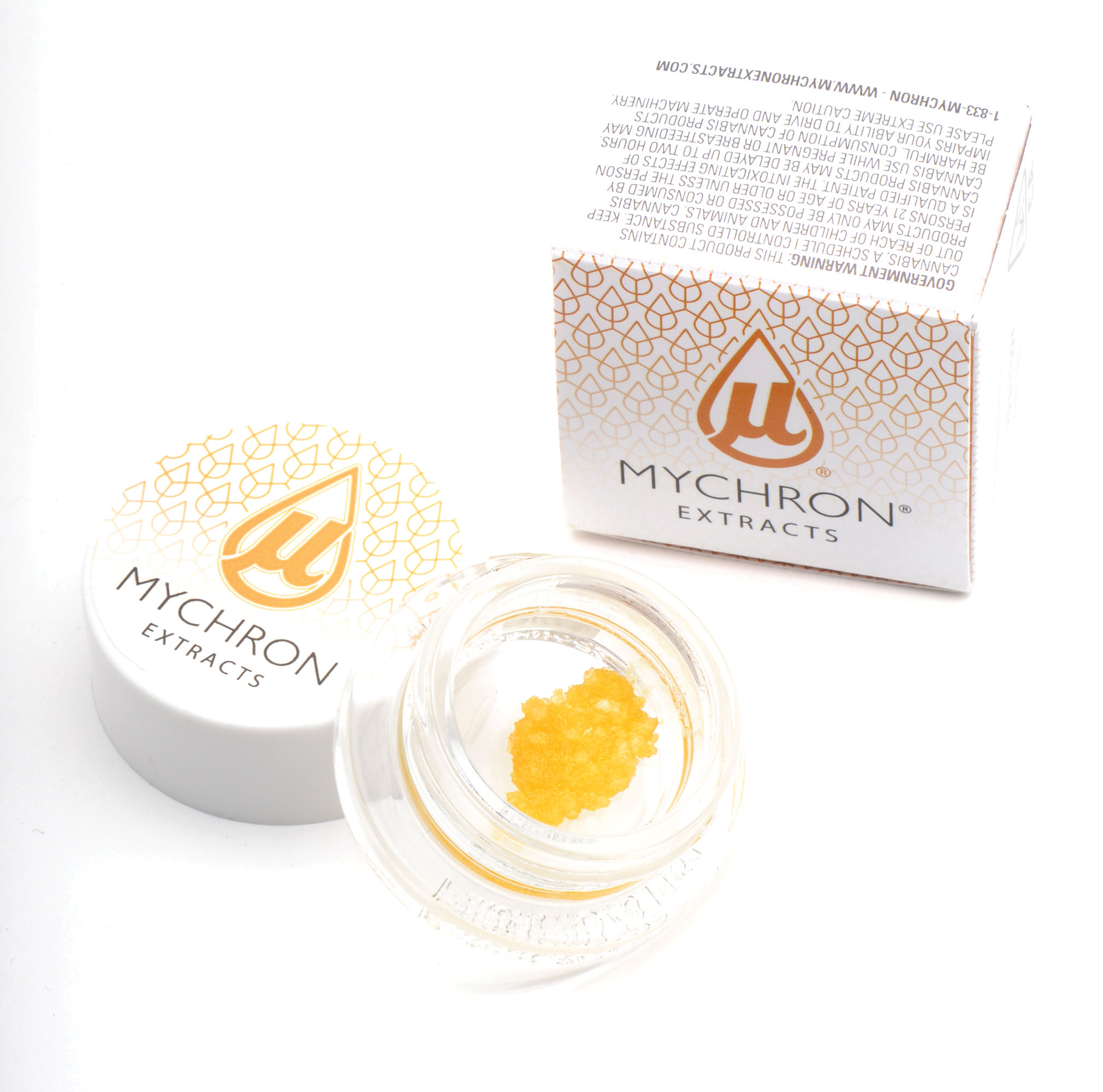 MyChron Strawnana Micro Diamonds
Oakland-based MyChron crafts a number of tasty products using hydrocarbon and solventless extraction, from its infused pre-rolls to these micro diamonds. These light, golden, sauced-up beauties draw supremely clean, crisp and bright. While not overly fruity, the Strawnana micro diamonds provide a refreshing note to any session.
---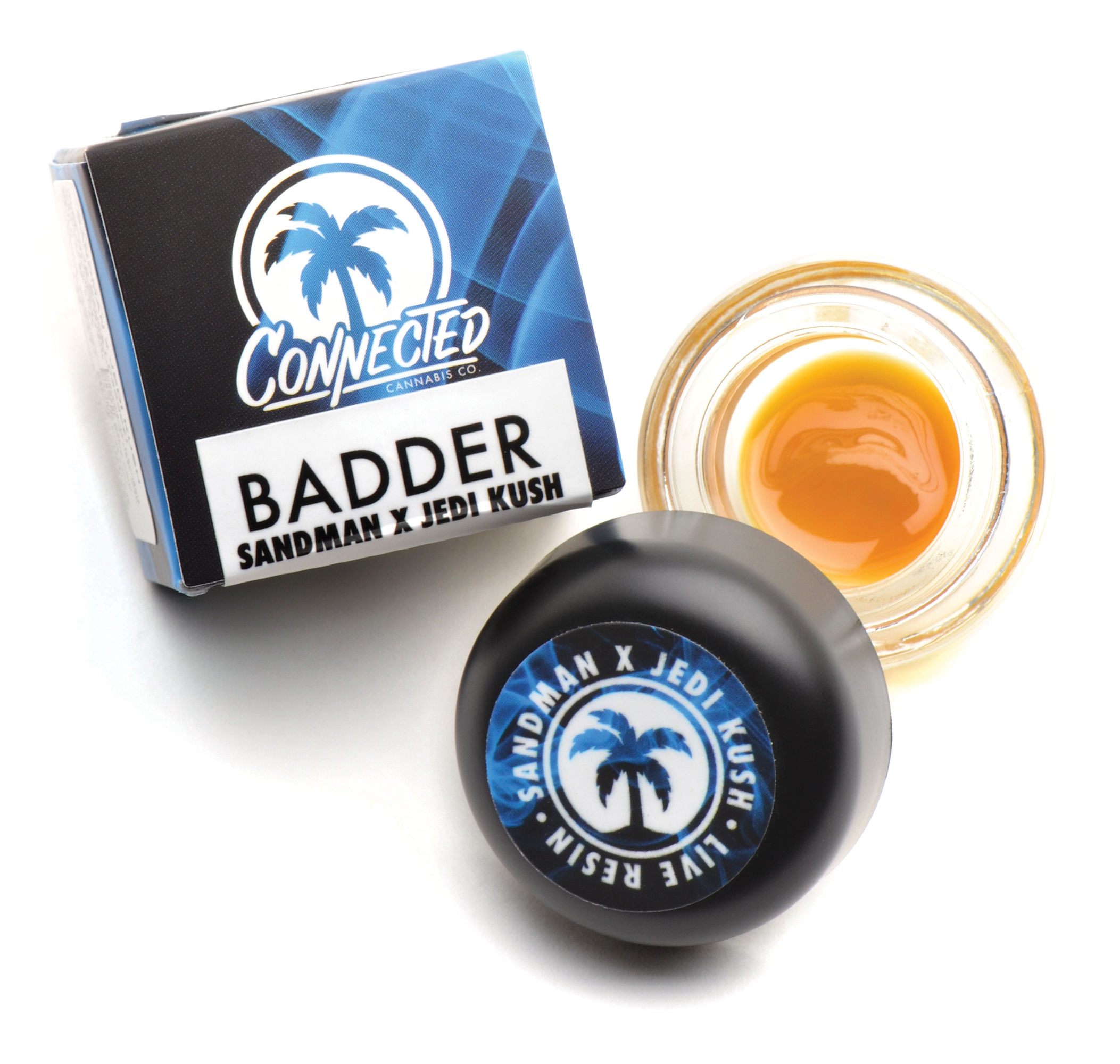 Connected – Sandman x Jedi Kush Badder
Connected is known for sharing limited and experimental crosses with the public and this Sandman x Jedi Kush badder is a perfect example of that. This mashup features lineage from SFV OG, Death Star, Blueberry and Anesthesia, and delivers funky fruit-laden terps on the nose and a full-flavored and complex, skunky, rotting berry vapor when dabbed at a low temp. The resulting high provides both heavy body relaxation and an intense cerebral head high.