Alien Cane "Blasphemy" Live Rosin from Alien Labs x Suprize Suprize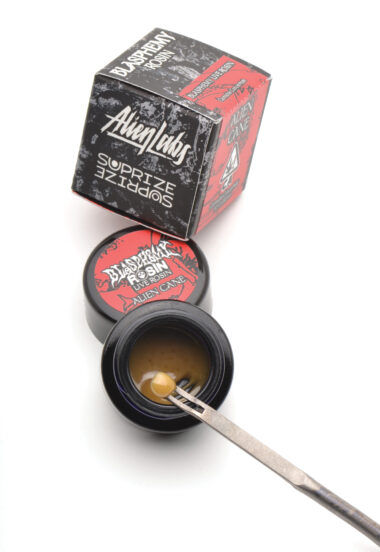 Sacramento's Alien Labs and Arcata's Suprize Suprize have teamed up to bring forth a brand new product for the adult-use market, "Blasphemy" rosin, a hybrid of solventless live rosin and hydrocarbon live resin blended together at a 90:10 ratio. The unique blend produces an exceedingly flavorful, punchy and expansive vapor that is followed by an immediate and significant head change. Alien Cane is decidedly fuel-forward, but has some notable OG Kush undertones that bring an enjoyable complexity to the profile.
---
Pineapple Upside Down Cake Live Drip Diamonds from Chemistry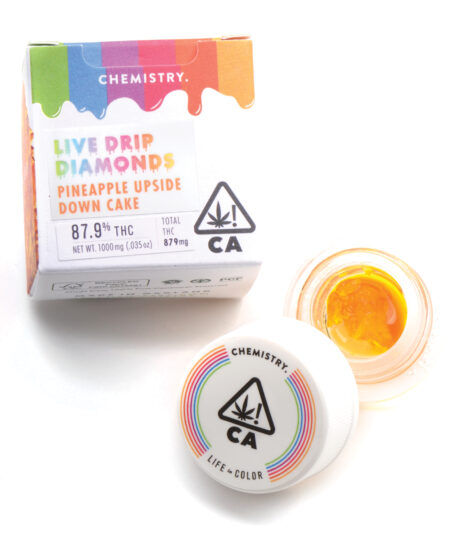 Chemistry produces their extracts using proprietary methods that are unique to their brand. The resulting oils are full spectrum, flavorful, potent and pure. This Pineapple Upside Down Cake was grown in Mendocino County by Radicle Herbs and then crafted into gorgeous extract by the team at Chemistry. The oil is bursting with ripe tropical fruit aromas that jump out of the jar and rush your senses, and there is little lost in translation from the nose to the palate – delivering a flavorful vapor packed with doughy mango and pineapple terps.