Blaze Cannabis Chocolate
White Chocolate Peppermint Bark
4.73mg THC/serving, 47.33mg THC/package
mellowvibes.com | @blazebrands
This edible is bound to get you in the holiday spirit! The rich structured white chocolatey taste paired with the peppermint in this bar is beyond reach. I tried a piece by itself and also melted some into my morning coffee, and was provided with a content and mellow high. The crunch of the bark and the smooth taste of the white chocolate left me wanting more. Although if you want more than one piece, make sure your bed is nearby!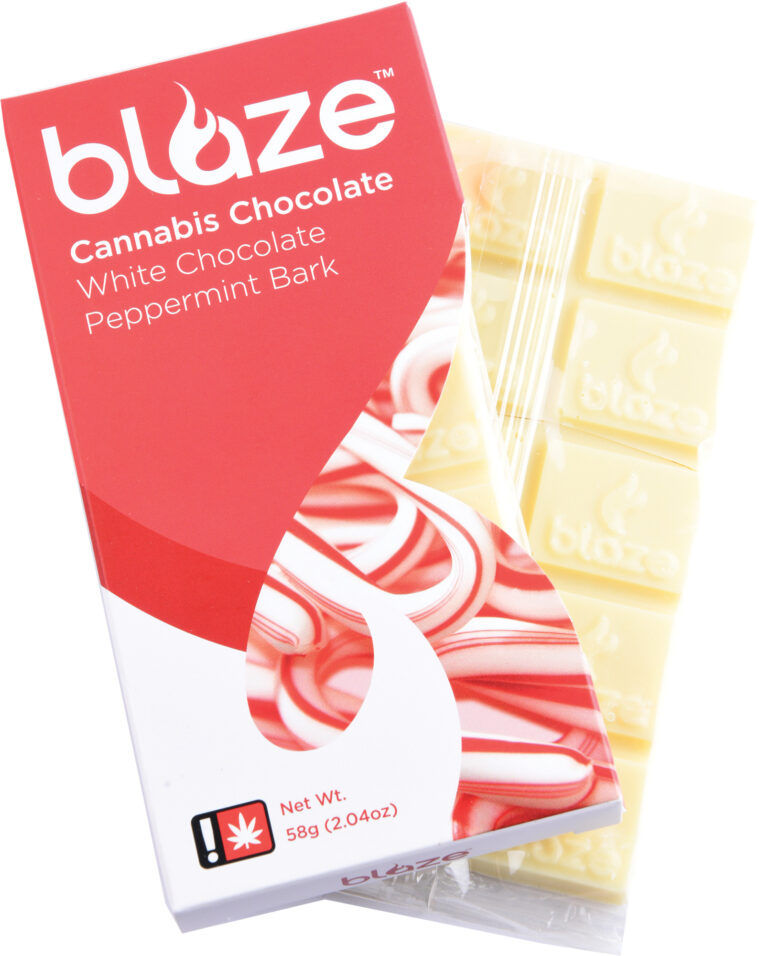 ---
Brenda's Edibles
Peppermint Bomb
5mg THC/serving, 50mg THC/package
bredasedibles.co | @brendas_edibles_
Move over and make room York, because Brenda's Cannabis-infused Peppermint Bombs are here to steal the show. These bite-sized morsels pack a serious punch, so do not underestimate them whatsoever. Eating one of these will be sure to knock your lights out in the best way. Check out their other sweets like their lollipops and peanut butter cups as well!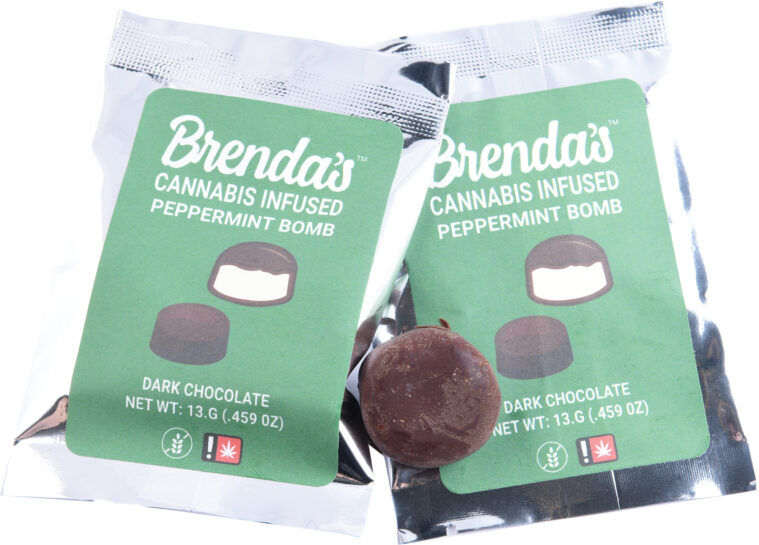 ---
CHOMPD Edibles
White Chocolate Pumpkin Spice
4.60mg THC/serving, 46.0mg THC/package
chompdedibles.com | @chompdedibles
There is nothing basic about CHOMPD's White Chocolate Pumpkin Spice bar. The smell of this chocolate bar is enough to please the senses alone. Picked up in a fun geometrical package, this little orange bar provides big highs. Each bite filled up all the senses and quickly reminded me why I wish Pumpkin Spice season lasted all year.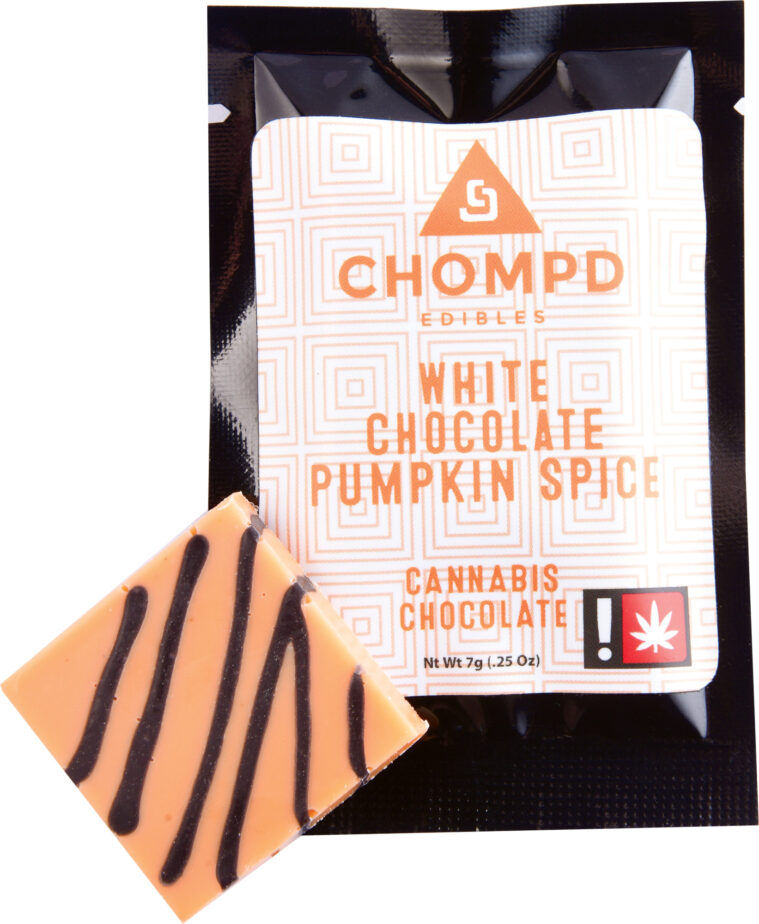 ---
Leif Goods
Mint Hibiscus Chocolate Bar
3.87mg THC and 4.29mg CBD/serving, 38.68mg THC and 42.87mg CBD/package
Delicate, graceful and delicious would be a few ways to describe the high-quality product lines crafted by Leif Goods. Their mint hibiscus chocolate is no exception, as the balanced flavors make your palate sing songs of joy. Good luck trying not to eat the entire bar, as it is that tasty.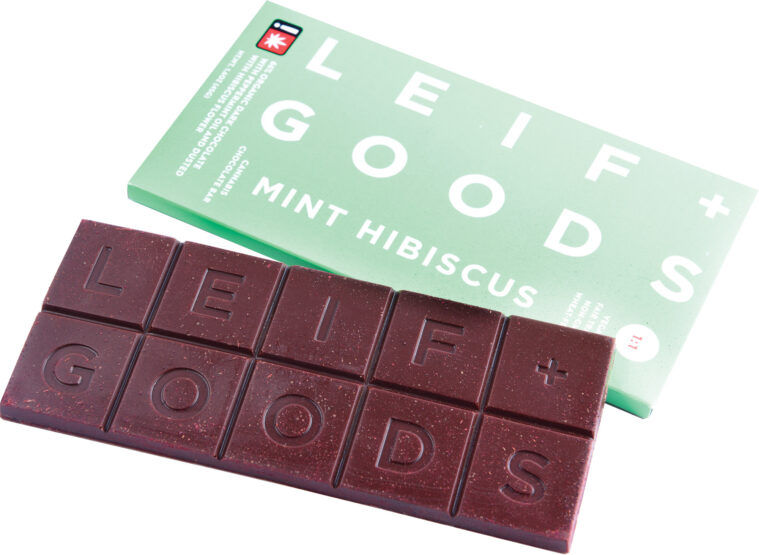 ---
Crop Circle Chocolate
Vanilla Hazelnut Truffle
5mg THC/serving, 50mg THC/package
cropcirclechocolate.com | @cropcircle.chocolate
Jeremiah and Todd (See: Stoner Owners in this issue) have created a truly artisanal Cannabis edible. Dark chocolate is enrobed in an airy ganache with organic vanilla bean and banana forward rosin, and each truffle is topped with hazelnut by hand. The Tally Mon, cultivated by Ananda and hashed by Bose Nose Knows, is an ideal fit. Each two-pack is perfect as a fancy host gift or a go-to whenever you need to pamper yourself.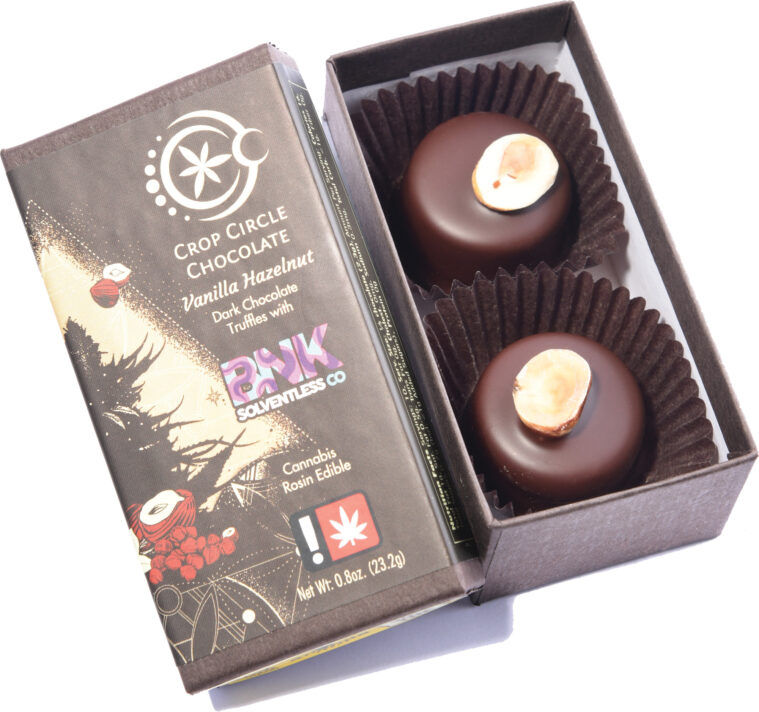 ---