Rebel Roots Farms
Strawberry Guava RSO
37.21mg THC/serving, 744.2mg THC/package
rebelrootsfarms.com | @rebelrootsfarms
The syringe of Strawberry Guava flavored RSO by Rebel Roots Farms has extensive flavor and packs a heavy high. The syrupy texture nestled by my taste buds is something I will not forget about anytime soon. RSO normally packs a great punch and there is nothing better than getting cozy on the couch to enjoy the high. If you are ready for an amazing fruity RSO, look no further.

---
OM Extracts
Durban Cookies Raw FECO
5.8mg THC and 0.3mg CBD/serving, 740.2mg Cannabinoids and Terpenes/package
Make your very own edible creations with OM Extracts' Durban Cookies. Directly add their raw CO2 oil into your favorite baked good recipe and unlock hidden skills you never knew you had. This full-spectrum synergy experience is directly related to the insane amount of cannabinoids and terpenes contained in their products.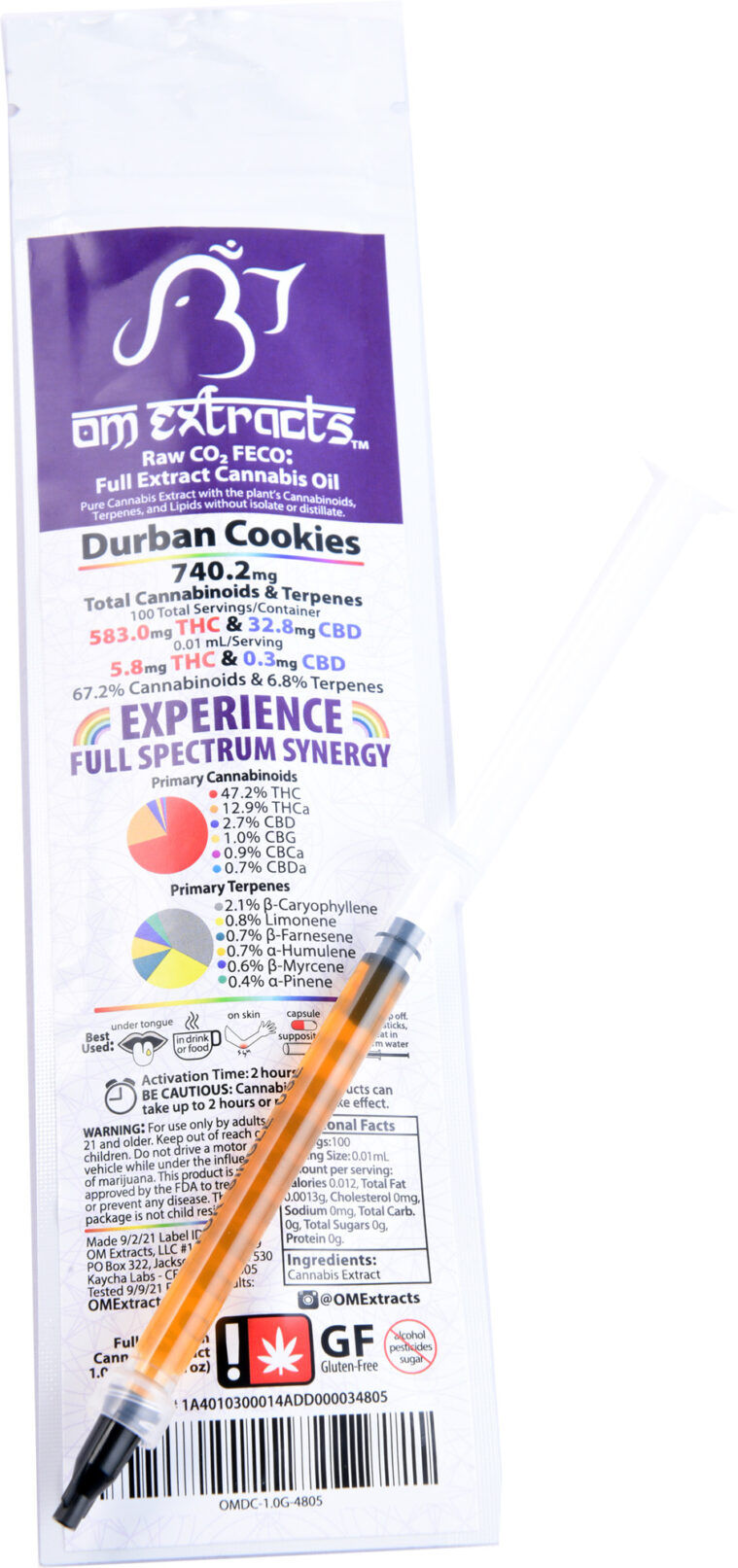 ---