Smokey Point Productions
June's Flavored Pretzels
10mg THC/serving, 100mg THC/ package
junesedibles.com | @smokeypoint_wa
To take a simple pretzel and transform it into a savory experience is a beautiful thing, and we love the attention to flavor and effect that these pretzels are bestowed. There is a huge lack of savory edibles on the market, and June's picked two great flavor profiles to hit their pretzels with. The Salt & Vinegar variety would be at home next to a sandwich or a perfect football watching snack, and the Buffalo Ranch are so tasty that we would eat them uninfused – we love the slight kick of spice, the tang of ranch, and a buzz that lands like a game-winning touchdown after eating a whole bag of these scrumptious bites.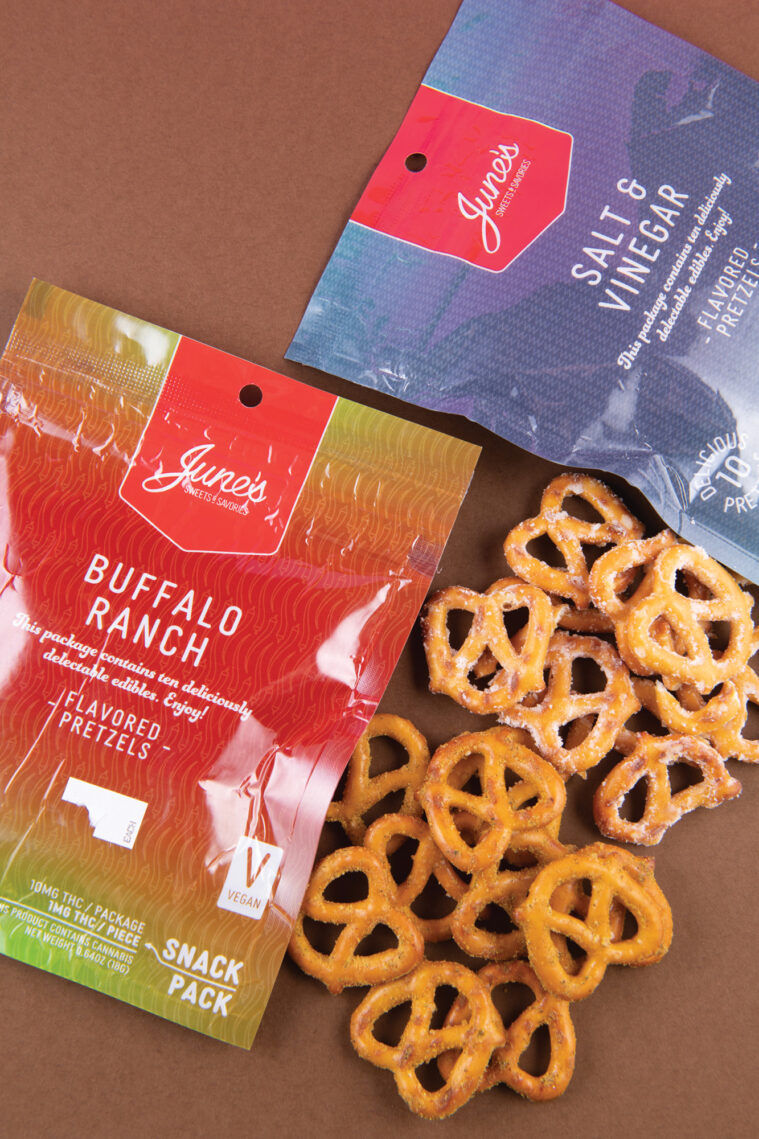 ---
Khush Kush
Chocolate Marshmallow Squares and Honey Almond Granola
10mg THC/serving, 30mg THC/package
Taking a classic like a big marshmallow crispie and coating it in high-end chocolate is the type of edible innovation that we love. It's not messy, has a perfect mouthfeel, and softly crunchy and structured bite. The balance between the chocolate, the marshmallow and the crispies is lovely. Once you've overloaded on sugar, the infused honey almond granola bars are perfect for getting snacks back on a health track. These can easily be crunched up to add to yogurt, or enjoyed on the go – we love them on stoney hikes!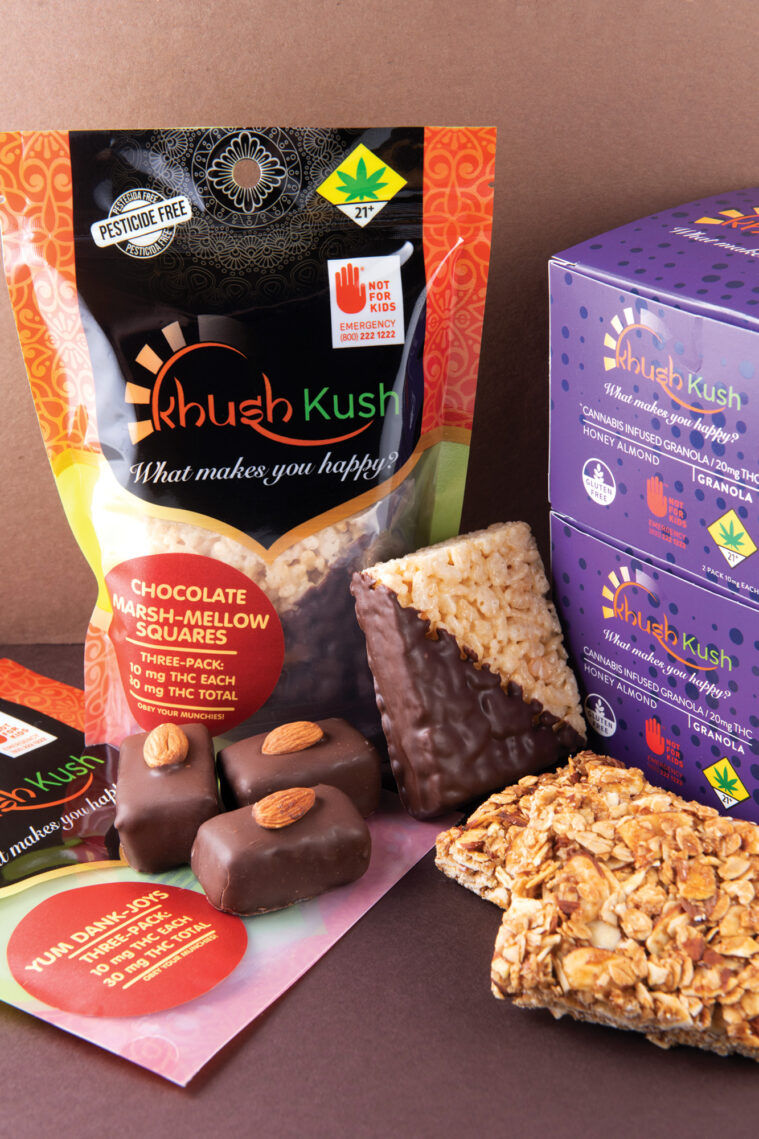 ---
Khush Kush
Haystacks (Macaroons)
10mg THC/serving, 30mg THC/package
The delicate dance of coconut and chocolate in a soft, chewy and textured bite is a culinary delight – and if you're into macaroons you will love these Haystacks. Like all the Khush Kush lineup, these have quality ingredients, a perfectly baked presentation, and a buzz that will get you just as baked as the cookies.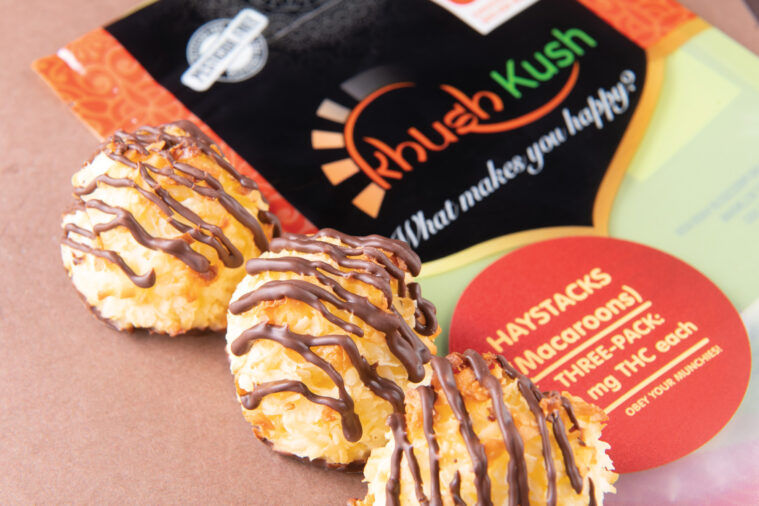 ---
Khush Kush
Brown Sugar Pot Tarts
10mg THC/serving, 30mg THC/package
We've reviewed the strawberry Pot Tarts in the Leaf before, calling them one of the most innovative, delicious and sentimental edibles to land in the Washington market. Well move over strawberry, because the brown sugar delivers a delicious, almost caramelized brown sugar bite that blends perfectly with the buttery pastry – combining for a genuinely fun and gourmet treat worthy of the name Pot Tart!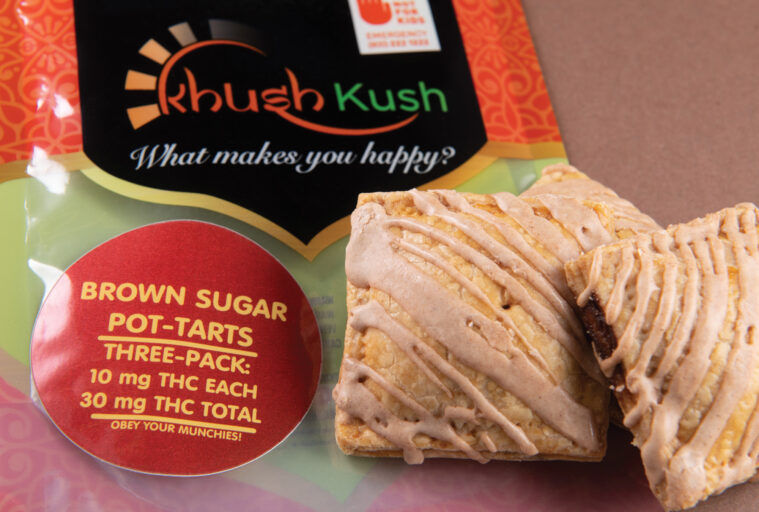 ---