WTF
Bison Breath Water on the Rocks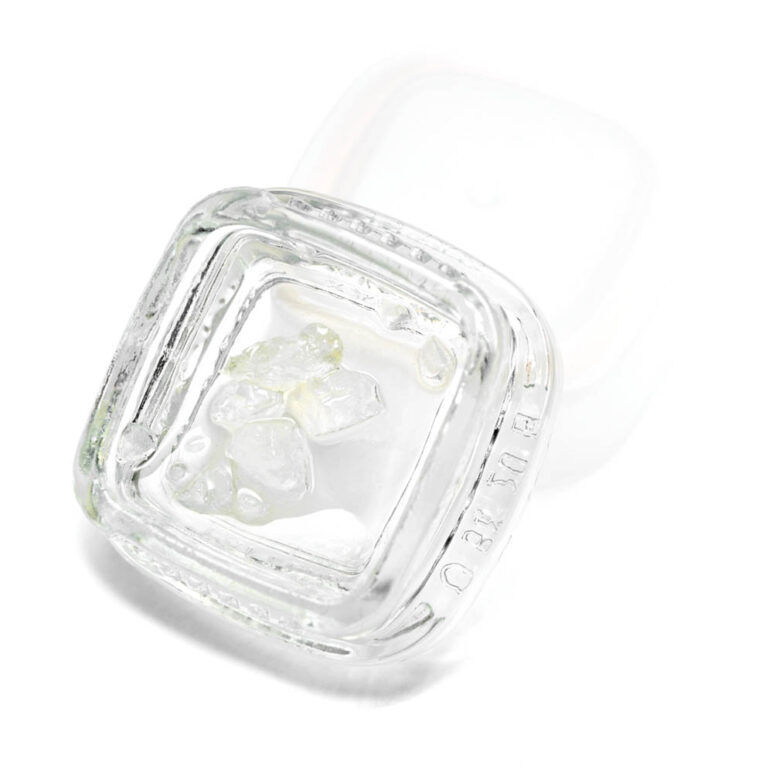 Gorgeous waves of translucent high-terpene sauce crash over THCA diamonds, rushing into the lungs with a heavy woosh of breathy-earthy-pine with warming notes of lavender-vanilla-gas that light up the senses on first inhale – rushing into the mind like a crescendo of mental euphoria that wraps around the body in a superbly stoney-but-creative high.
Enlighten
Banana Mac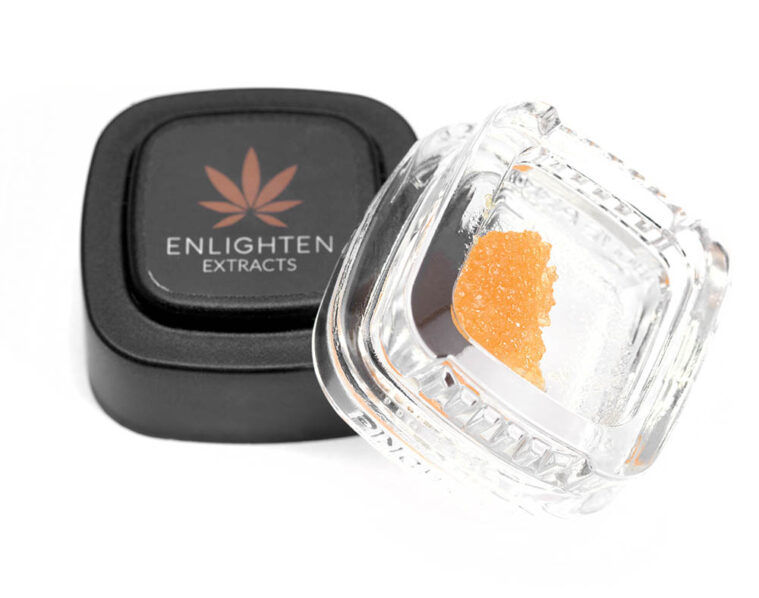 Escape to a tropical paradise with a pina colada dab experience, bursting with waves of sour fermenting bananas and toasted coconut that fills the lungs with a warming high – melting tension and freeing the mind to float in stoney bliss.
Refine Alaska
Sunshine Daydream Loud Resin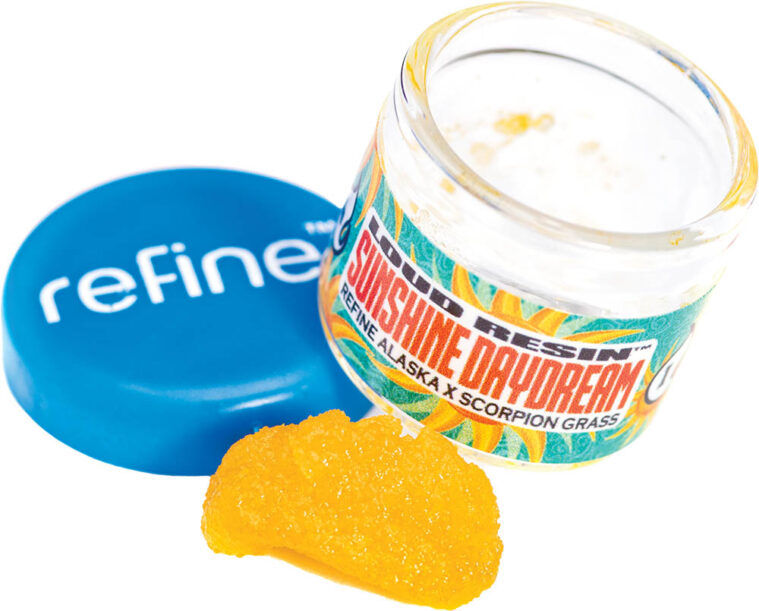 Golden and glistening, this high terpene loud resin floats out of the jar in a hazy cloud of citrus gas that warms the lungs like a hot summer breeze, with a delicious candied-gas exhale that brightens senses and fills the mind and body with a euphoric, top-of-the-morning buzz.
75.5% THC | 8.1% Terpenes
@refine_alaska
Refine Alaska
Caramel Apple Gelato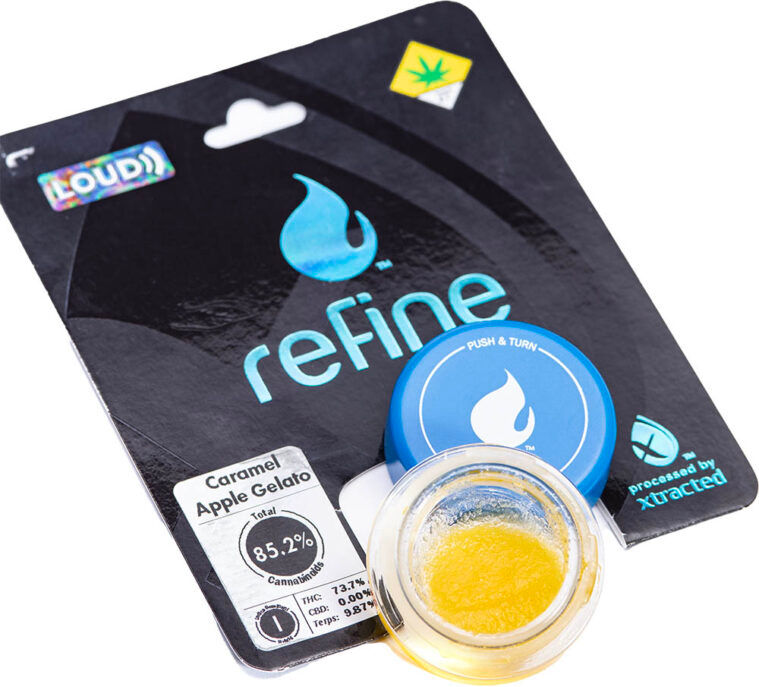 Skunky and loud, with powerful funky notes of fermented apples and a creamy-caramelized-citrus that dazzles the mind – rushing into the frontal lobes with a stoney, melty high that's perfect for the end of a summer daze.
73.7% THC | 9.87% Terpenes
@refine_alaska
Northwest Concentrates
Lemon Ice Pucker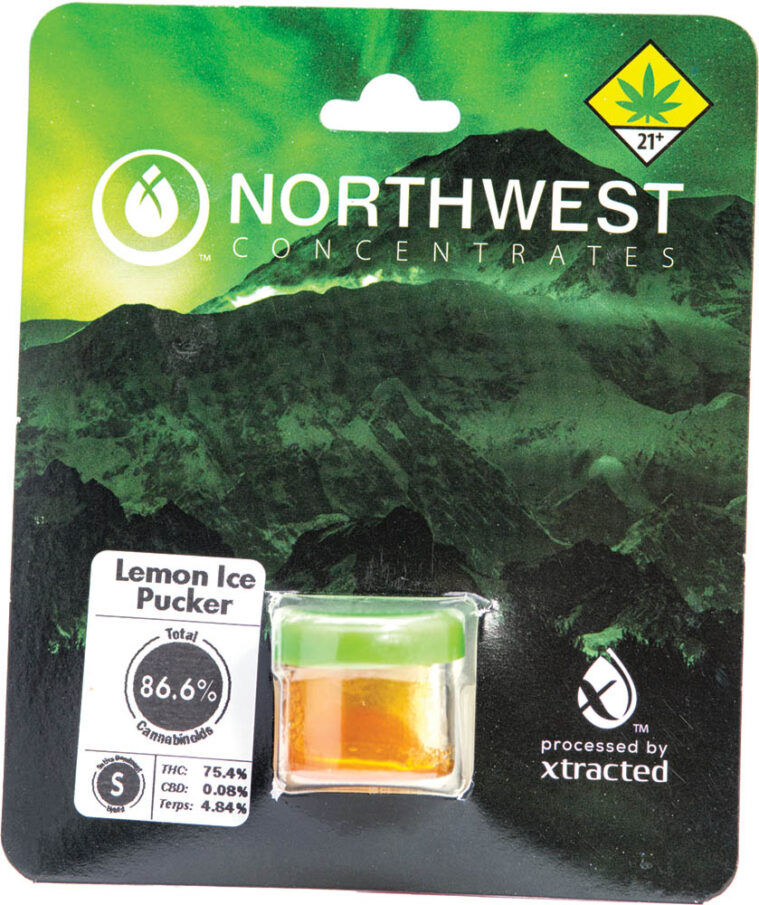 Bright, fresh and definitively icy, complete with a weedy Smirnoff Ice vibe, this syrupy-sugary oil is uplifting and tasty, filling the mind with a happy-creative energy and a perfect kiss of stoniness.
75.4% THC | 4.84% Terpenes
@x_tracted
GOOD
Bio Jesus Honeycomb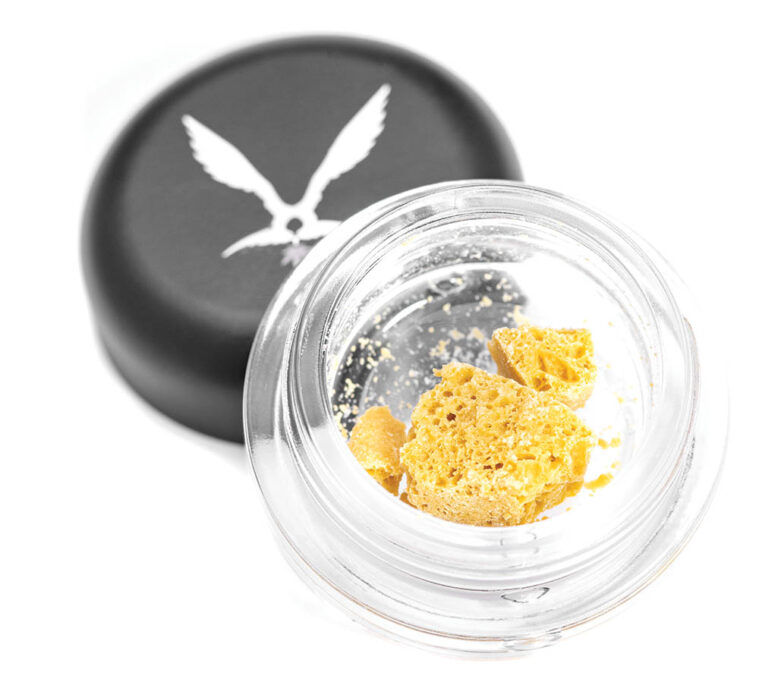 A signature strain in the GOOD lineup, this rich and earthy honeycomb has a fluffy, easy-to-dab consistency that oozes notes of citrus-gas with a woody-skunky-fizzy flavor that teases the senses – imparting a glowing, happy high that's as close to a religious experience as a dab can be.
74.11% THC | 2.82% Terpenes
@goodakcannabis
Red Run Hash Infusion
Stoned Moose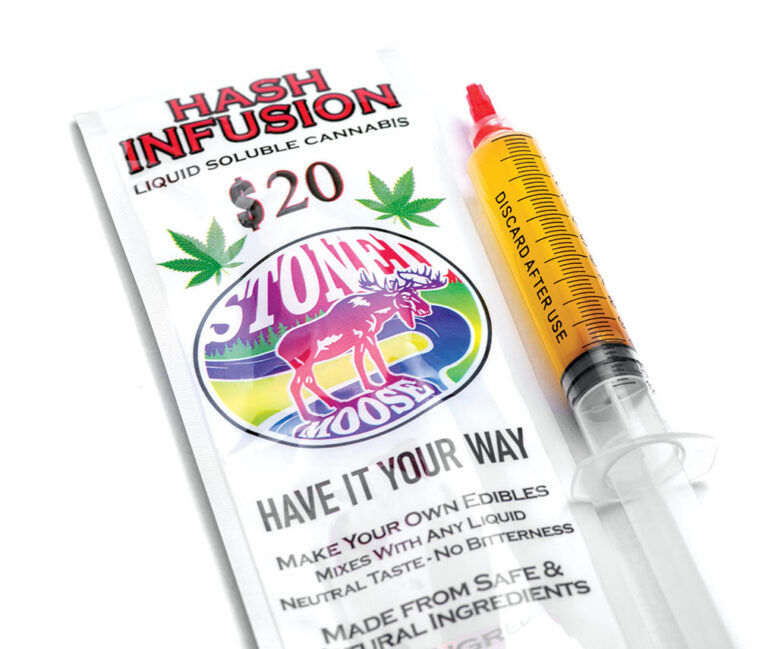 This simple blend of glycerin, MCT oil and decarboxylated Cannabis oil is the perfect ingredient for any homemade edible. Simply add to any juice or beverage, or mix it into a salad dressing or hot sauce to infuse a meal with a potent edible high where the infused adventure is only limited by your imagination.
100mg THC
GOOD
GG#4 Shatter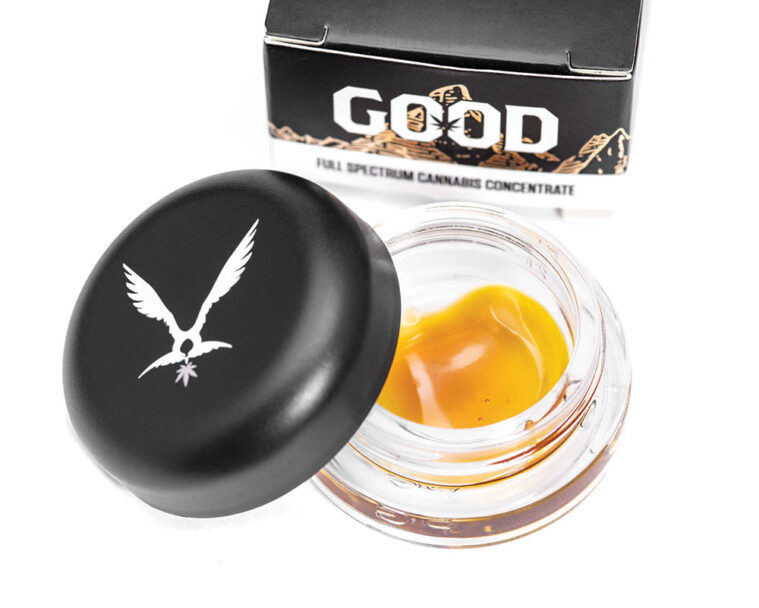 Golden shatter full of sweet gassy terps, this GG#4 shines with a citrus haze that adds complexity to the usual gluey-funky terps for a complex and delicious flavor that enhances in vapor – delivering a couchlocked but euphoric and heady high that's perfect for afternoon chills.
71.17% THC | 3.74% Terpenes
@goodakcannabis
Canamo
Golden Runtz Budder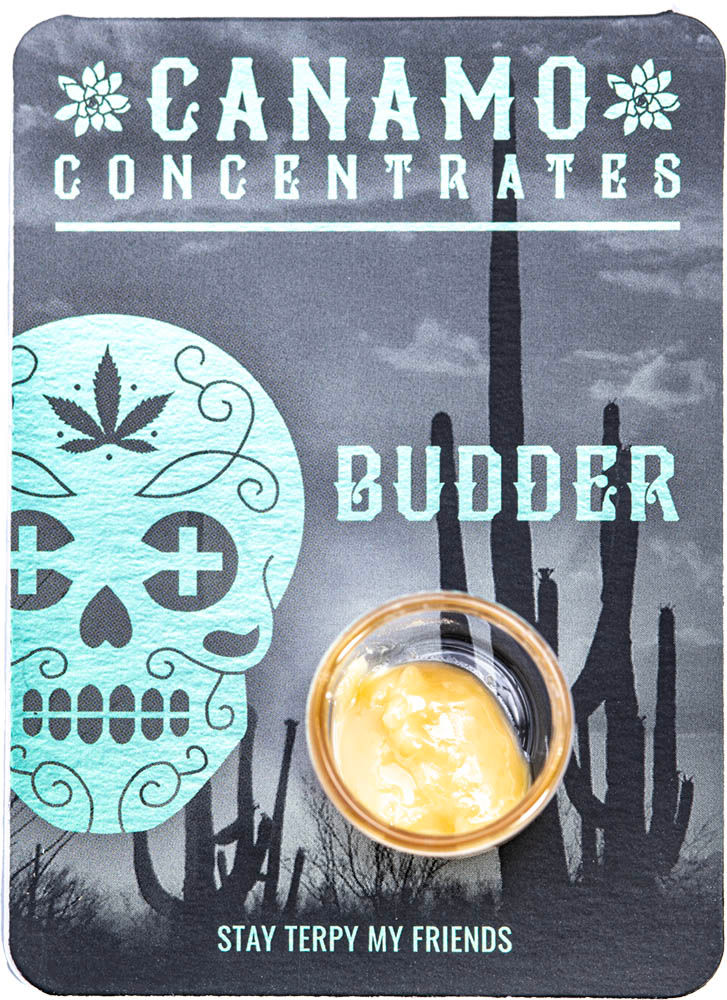 Golden and goopy with a creamy consistency, this soft smelling budder has warming notes of floral-citrus with a zing of Runtz 'Z' terps that calm the senses when dabbed – releasing tension as a sense of chillaxed wellbeing wraps around the mind and body.
70.72% THC
@canamoak
Canamo
Black Widow Haze Sugar Wax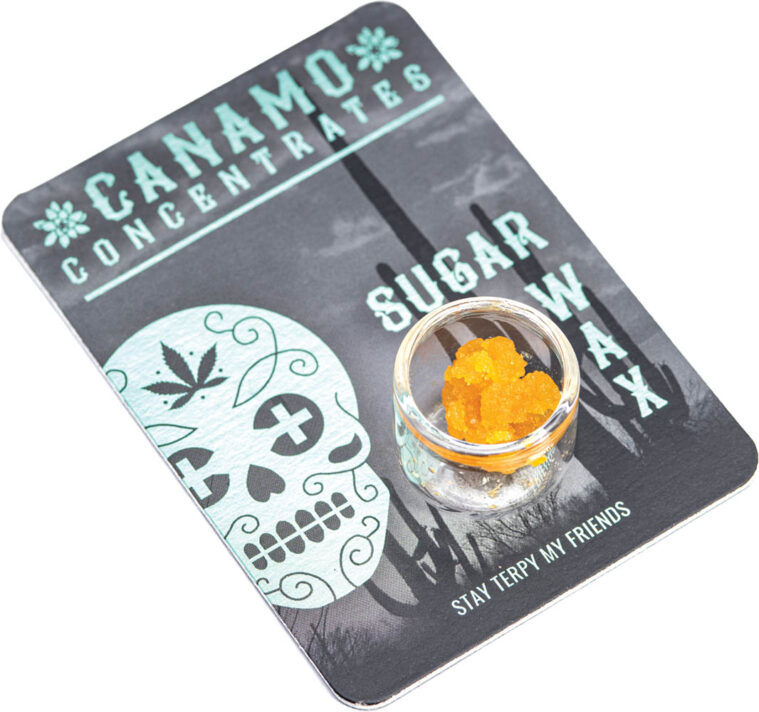 Don't fear the bite of this widow, because these terps are pumping a gassy-floral-berry venom that lights up the body and mind with heady, uplifting effects and a funky lemon-vanilla exhale that invites big repeated hits.
78.61% THC
@canamoak
Canamo
Pie in the Face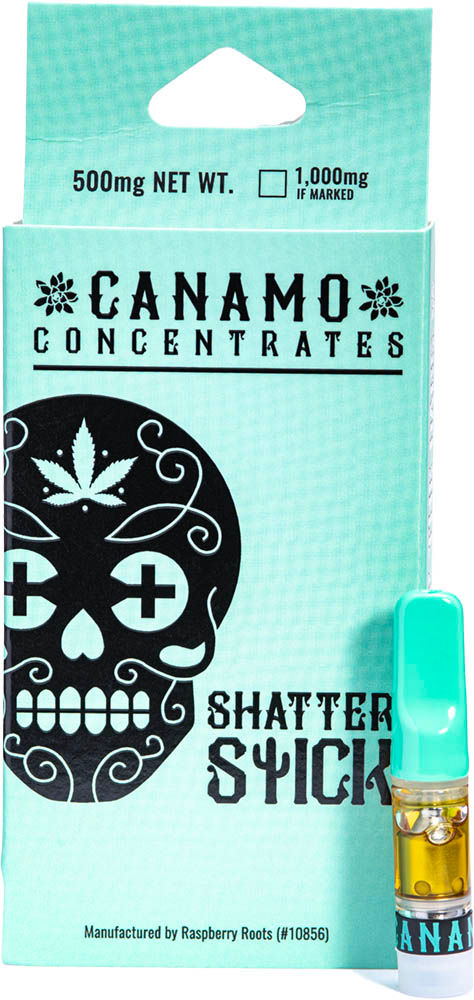 This golden oil is a cross of Peach Pie x O-Face, so we won't get into innuendos, but it's sweet and fresh with floral cherries and vanilla lavender, plus a spritzy, terpy tang and an uplifting but stoney, time-slowing high.
Red Run
White Gusher Baller Jar Fire Diamonds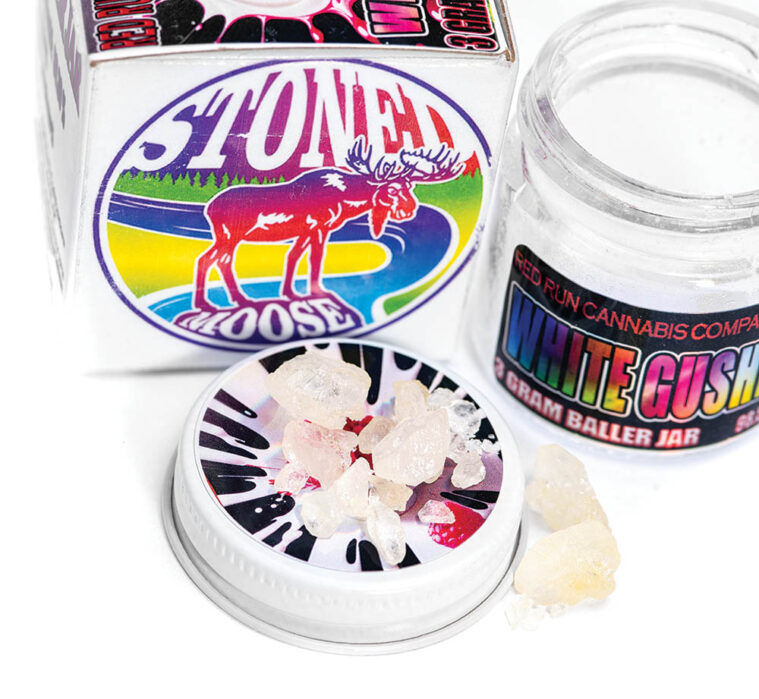 Big juicy diamonds of THCA glisten with bright, creamy and fruity terps that fill the mind with visions of dancing pies filled with sour gassy fruit – filling the lungs with a smooth, expansive vapor and a powerful body and mind high that sedates and delights through couchlocked adventures.
86.39% THC
Red Run
Citrus Bliss Fire Diamonds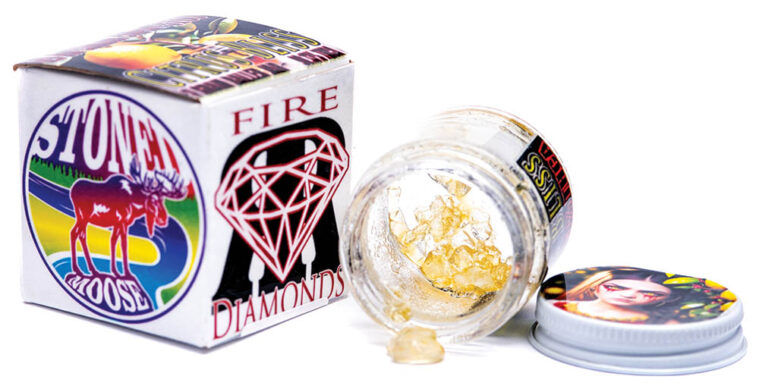 Dripping in sauce like terpene-covered icebergs, these beautiful diamonds shine with bright tropical notes of fruit and creamy gas, with a lemon-peel exhale and a unique hybrid high from the terpenes that brighten senses, while slowing the body down in a super potent THC buzz.
81.43% THC | 2.07% Terpenes
Scorpion Grass Extracts
Creamsicle Sugar Wax
Nothing says summer like the orangey-creamy tang of a creamsicle, which is perfectly embodied in this terpy sugar wax that adds a complex earthy-kushy-pine burst that grabs the senses – exhaling with a bright citrus rush and a stoney, euphoric head high that drips from the frontal lobes down into a puddled body below.
77.28% THC | 1.68% Terpenes
@scorpiongrass_
Scorpion Grass Extracts
Apple Fritter Sugar Wax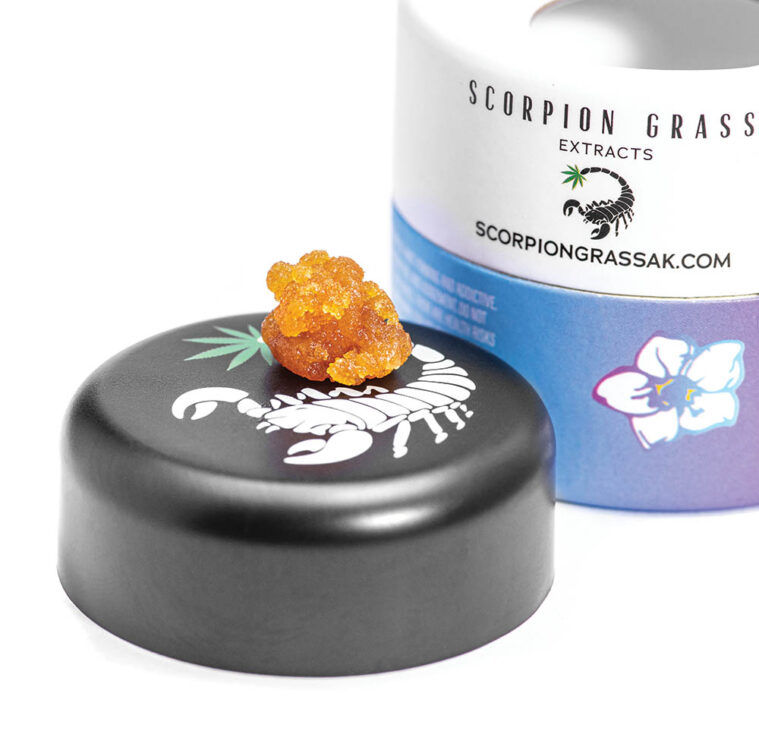 Fresh baked notes of cinnamon and apples rise from this golden sugar wax, adding to the senses with a funky lemon-fuel that tastes bright and delicious – exhaling with an apple tang and rushing into the senses with a happy, relaxed and cerebral high.
AMG Concentrates
Blueberry Cream Punch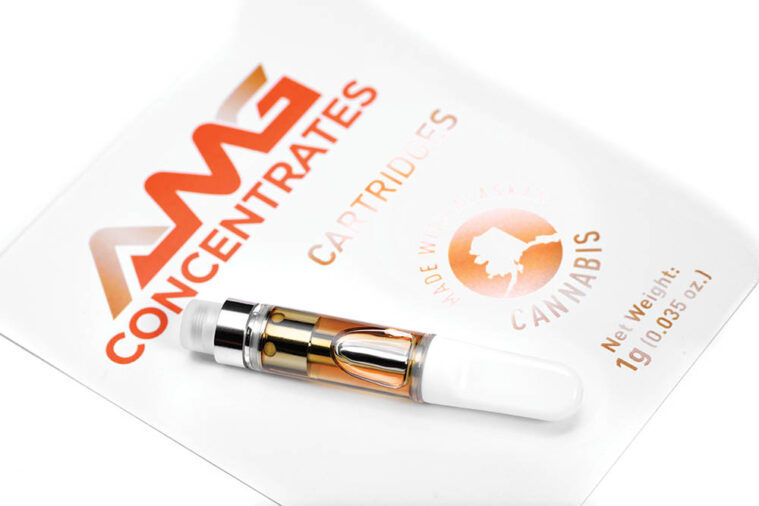 Fresh picked red and blueberries crash into a creamy-kushy-piney finish that immediately sets the mouth to watering – filling the mind with visions of ice cream and berry patches as effects wrap you up in a warming, uplifting buzz with a high-terpene zing of summertime energy.
71.46% THC | 10% Terpenes
AKO Farms
Strawberry Banana BHO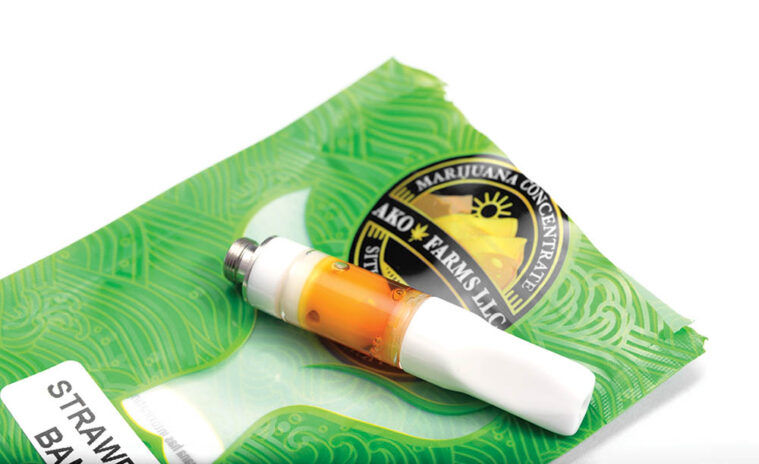 Bright, rich and earthy berries melt into hazy notes of ripe creamy bananas that tease the mind like the Trix rabbit, rushing into senses and amplifying sound and feeling as a euphoric and tingly indica high grabs hold of the mind and body – lightening the feet as an urge to dance and take big, sweet tokes takes over for a fun daytime buzz.
66.76% THC | 8.31% Terpenes
AKO Farms
GMO Cookies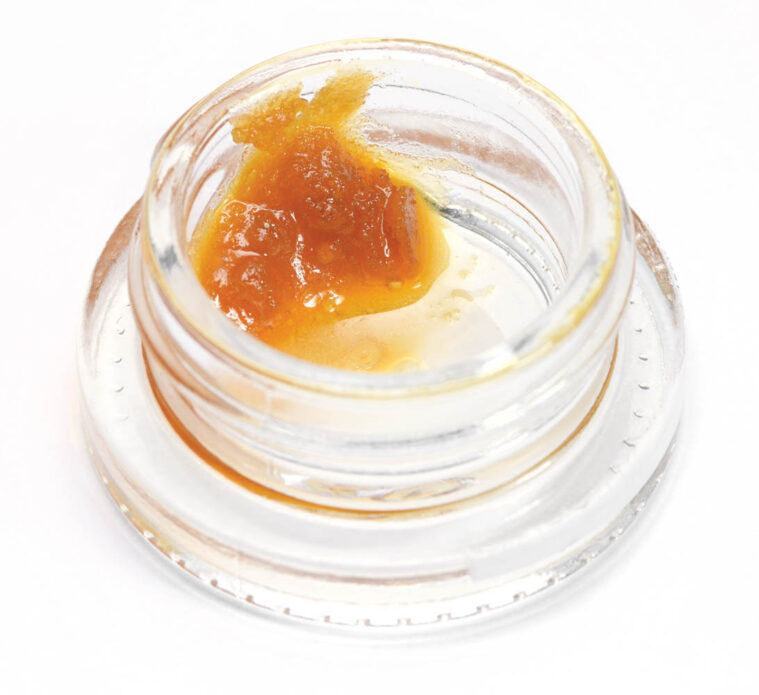 Dark, rich and earthy with a sour glue funk, the GMO Cookies smacks the lungs with terps and a citrus-cookies exhale – slowing the mind and body as a lethargic, sloth-like high takes hold in a stoney journey with many trips to the kitchen.
69.87% THC | 6.12% Terpenes
Northwest Concentrates
Exotic Runtz
Fall deep into tropical Z terps with a floral, Runtz-Cookies inhale that quickly dulls senses in a most pleasant way – exhaling with a citrus-gas tingle as effects cloud the mind, relax the body, and send consciousness on a tropical vacation from the comfort of the couch.
73.82% THC | 1.04% CBD | 6.01% Terpenes
@x_tracted
WTF
Point Break Diamonds and Sauce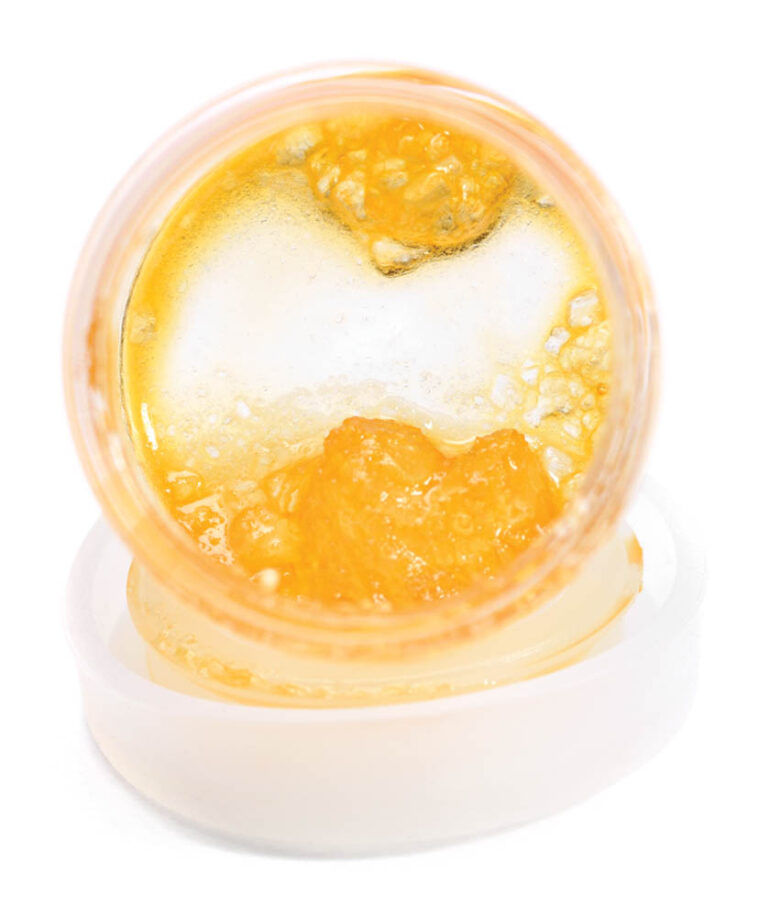 Big diamonds of THCA float in a terpy sauce that reeks of sour-lemon-cookies with notes of piney-kushy-gas that amplify in vapor – tingling on exhale as a sedative but euphoric high rushes into the frontal lobes, removing inhibitions and fueling action in a 'no fucks given' hybrid high.
Freedom 49 & WTF
Vanilla Bowser Cream BHO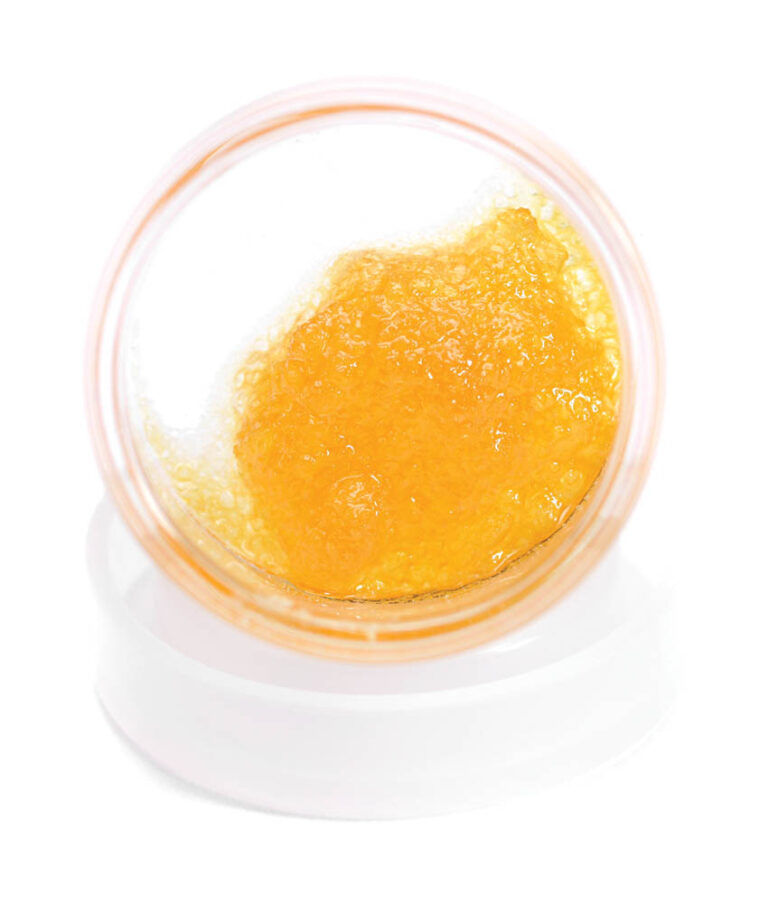 Sugary and crystally with a delightfully creamy flavor of lemon, vanilla bean and gas, plus a hint of floral-earthy-Kush that amplifies into a citrusy-glue exhale that grips the lungs in a stoney embrace – building a high that spreads out to extremities and the mind as a wave of hazy highness covers the body like Bowser's shell.
@wolftownfarms | @freedom49farms
Fireweed Extracts
Mercy Fruit Haze HTE Sauce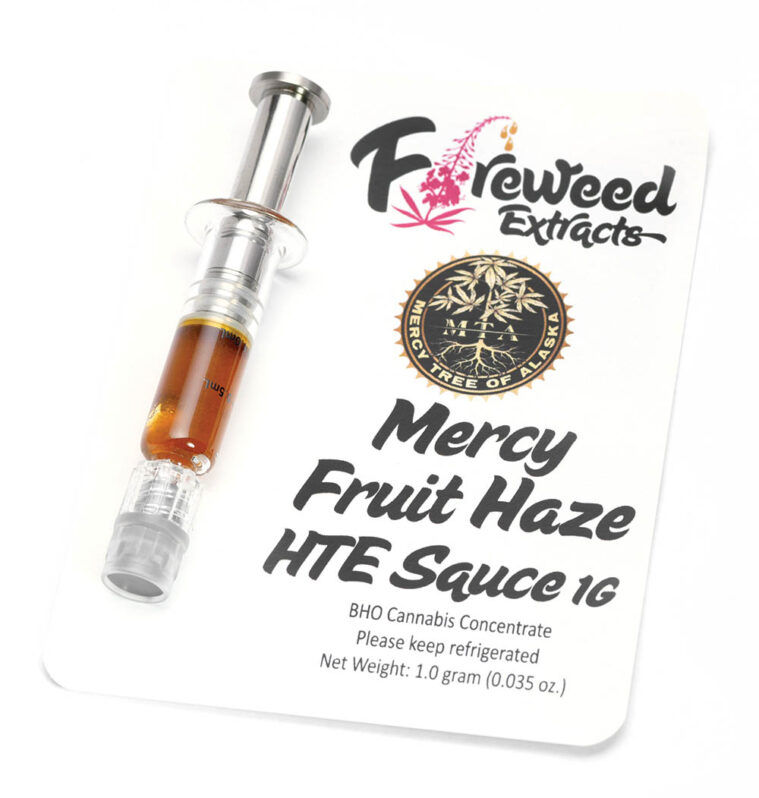 Golden and syrupy in an easy-to-dose applicator, this high terpene oil has a bright citrus haze flavor that lights up senses, filling the lungs with a rush of sour fruity funk that captivates senses and numbs the mind while enhancing sounds and vibrations – delivering a speedball high to the body that makes simple activities silly and slightly complex with a stoney, happy buzz.
55.18% THC | 10.18% Terpenes
@fireweedfarm_
AKO Farms
Tangie Sugar Wax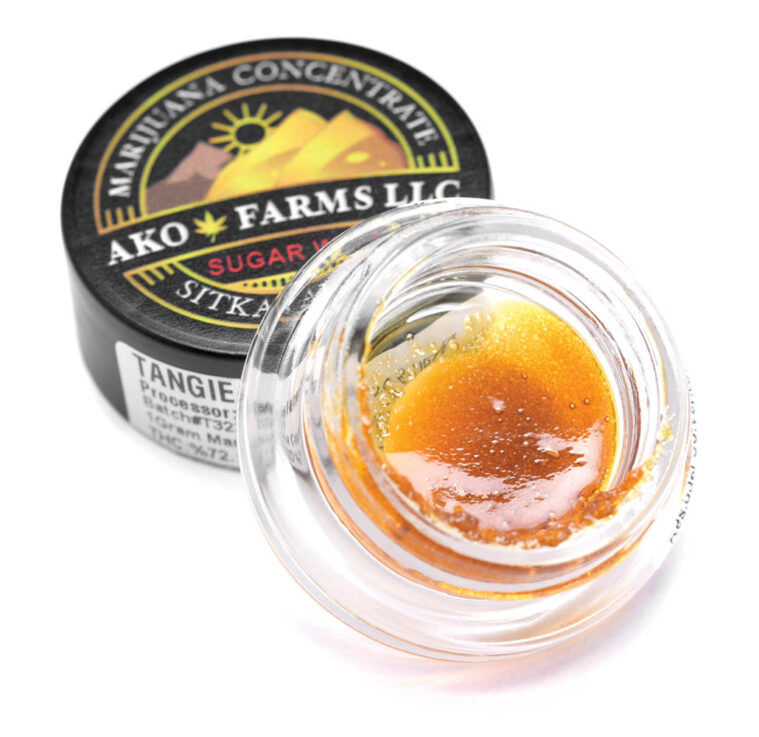 Take a stroll through rolling fields of tangerine trees dropping ripe citrus amongst an earthy-gassy-funky background that smells and tastes like heaven – rushing into the senses with a euphoric, floaty high with a perfect kiss of stoniness that hits right behind the eyes for a heady sativa buzz.
72.19% THC | 6.71% Terpenes
AKO Farms
Watermelon Zkittlez Sugar Wax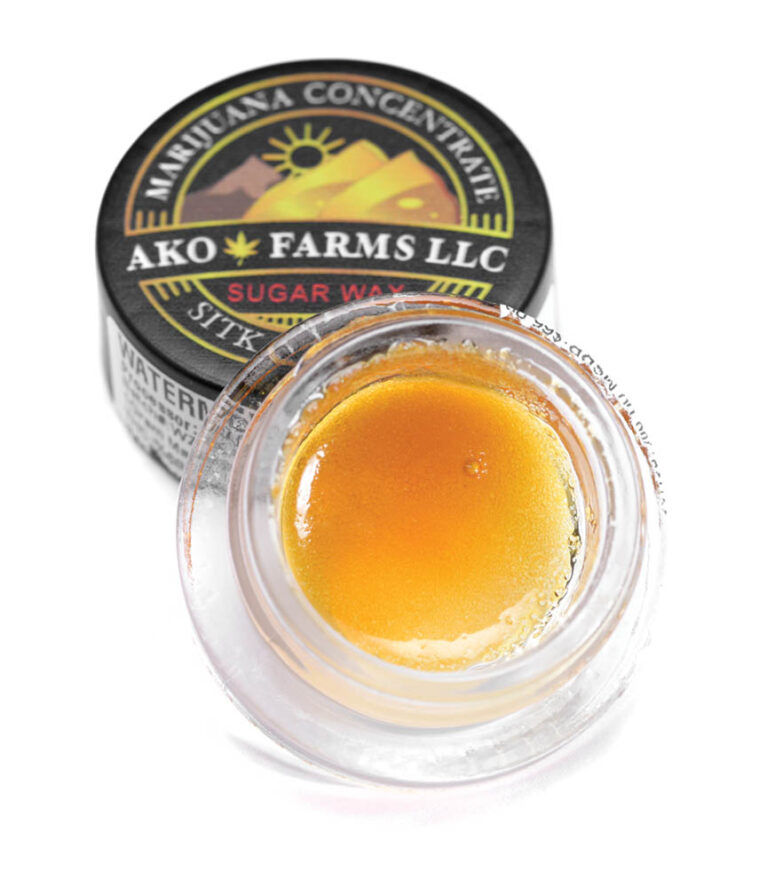 Ripe and juicy watermelon-citrus meets a gassy-piney-Zkittlez funk that is the perfect stoner version of the taste of summer – with a candied sweetness on exhale that dazzles senses while imparting a thoughtful, stoney high with a side order of the munchies that's perfect for a backyard BBQ.
68.17% THC