West Coast Cure
Papaya Live Rosin Diamonds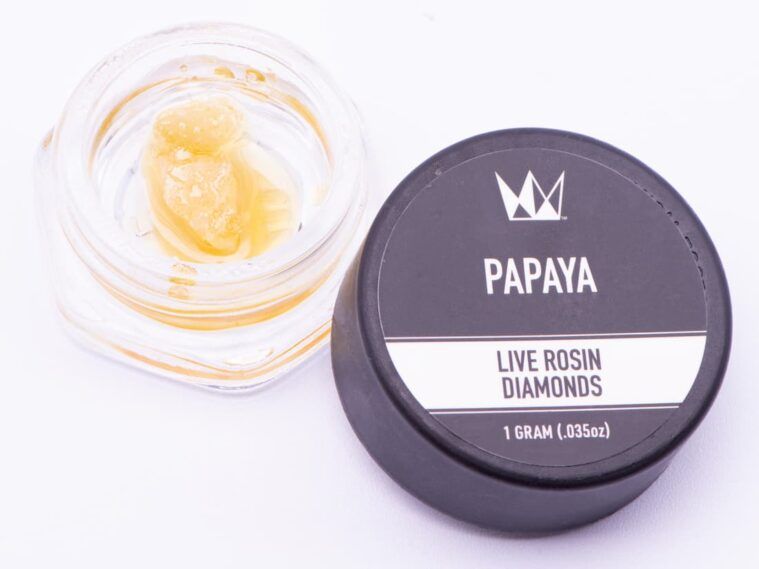 The OGs at West Coast Cure have masterfully coaxed solventless diamonds and combined these cannabinoid-heavy rocks with a highly-aromatic terpene fraction that smells absolutely divine. The jar not only smells awesome, it's a stunner and will catch eyes at any gathering – boasting a pool of golden-hued terps interspersed with glistening hunks of solid THC. A low-temp dab reveals a moderately expansive vapor packed with a funky and sweet, tropical fruit flavor.
81.6% THC
wcc.com | @westcoastcure
---
West Coast Cure
Key Lime Pie Live Rosin Cold Cure Badder
Cultivated by Luma Farms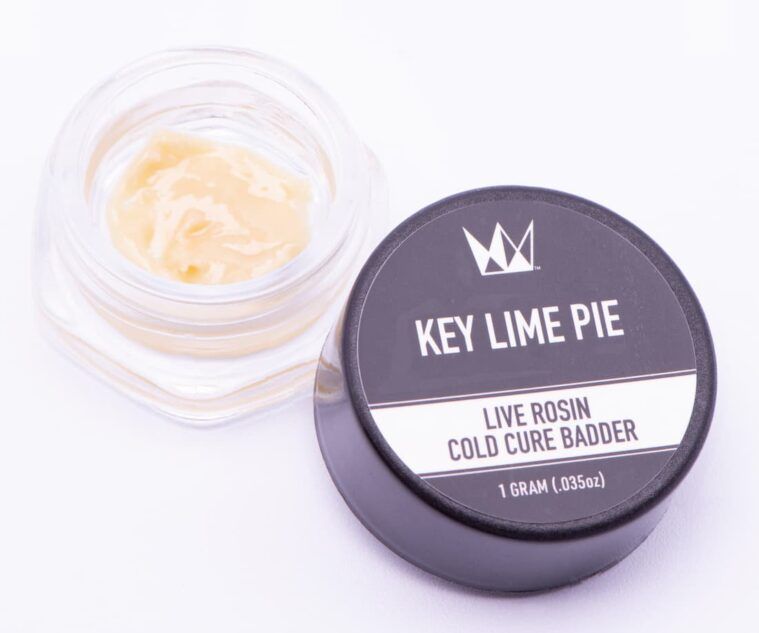 Key Lime Pie is one of those outstanding cultivars that is instantly recognizable by a seasoned palate, and has more flavor and punch than the vast majority of the over-hyped candy-gas gear that's prolific in today's market. This example was sourced from Sonoma County's Luma Farms and the resulting hash is a blonde, wet-cake batter consistency that visibly sweats terpenes at room temperature. Dabbing this glorious resin delivers every bit of the sweet-cake meets lime-tart profile that Key Lime Pie is renowned for.
74.0% THC
wcc.com | @westcoastcure
---
West Coast Cure
First Class Funk Live Rosin Cold Cure Badder
Cultivated by Headwater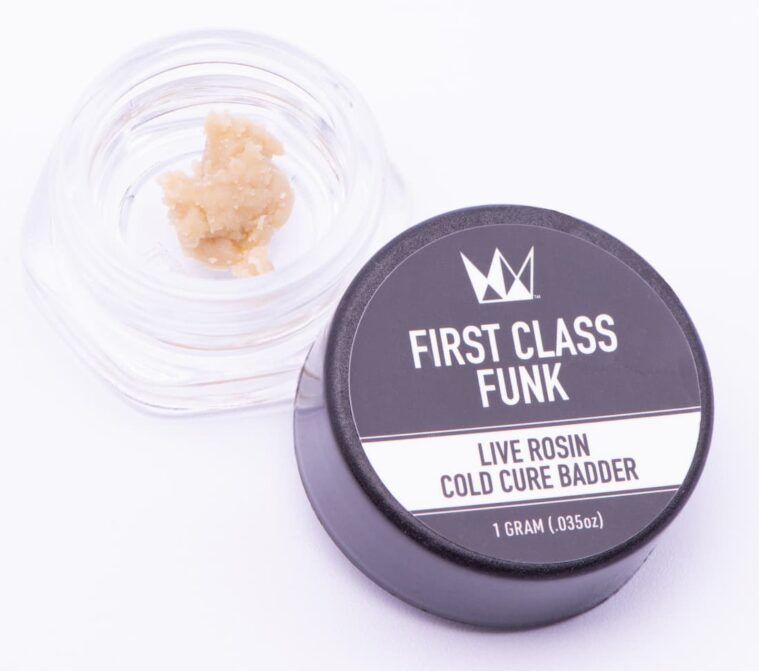 First Class Funk is a hidden gem out of the Compound Genetics camp, born from a parentage of GMO and Jet Fuel Gelato. This example, made from material grown by Headwater, lives up to its name – seriously loud and funky. GMO is a powerful, gym-sock and grandpa's-bad-breath profile that will normally obliterate other cultivars present in a cross or blend, but this intentionally-crafted product from Compound Genetics gets a healthy dose of gas and cream terps from their beloved workhorse – the Jet Fuel Gelato.
75.5% THC
wcc.com | @westcoastcure
---
Hash Assassins
Scorpion Venom Live Rosin
Cultivated by GreenDawg Cultivators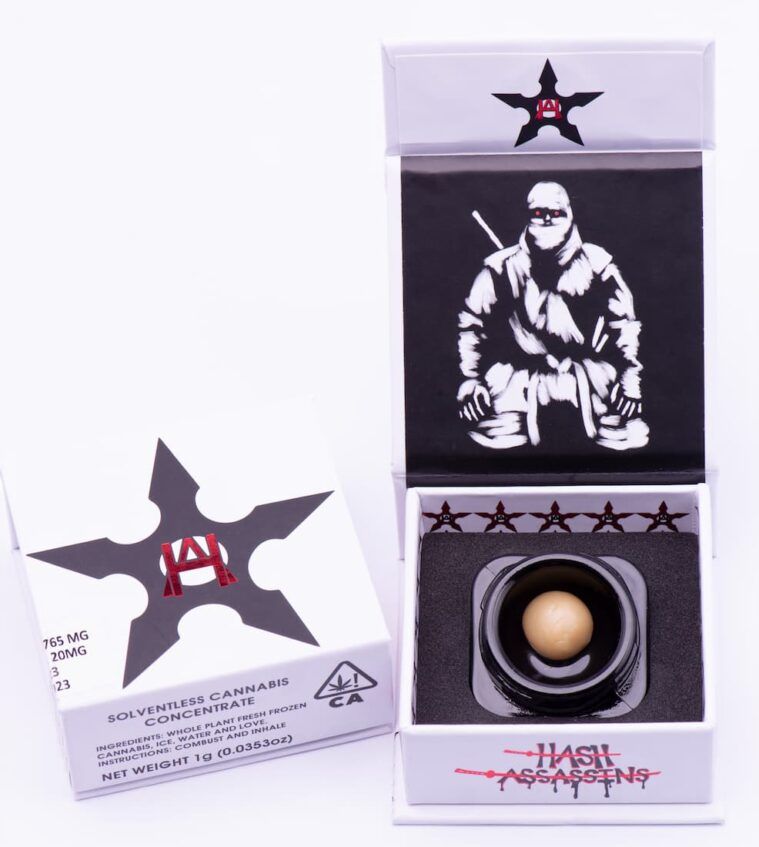 Hash Assassins specializes in small-batch runs of super-exclusive indoor flavors from brands like GreenDawg Cultivators, Preferred Gardens, BluePrint and Turtle Pie Co. This Scorpion Venom is presented as a temple ball shaped sphere of hash rosin, an appealing format that isn't often encountered and makes for an extremely aesthetically pleasing jar. Dabbing the Scorpion Venom reveals a funky, wet earth, grape Nerds and herbaceous spice-forward profile that packs a punch of potent effects.
88.4% THC
@hashassassins_
---
Hash Assassins
Cujo Live Rosin
Cultivated by GreenDawg Cultivators
If gas-driven Cannabis profiles are your jam, and hash rosin is your preferred consumption medium, then the Cujo from Hash Assassins is not to be missed. On the nose, the Cujo emits a profile reminiscent of a fresh tennis ball, new shoe rubber and grapefruit reduction, made using 91 octane. The aroma as translated to the palate via 500-degree quartz is a spot-on representation, plus there are additional notes of white pepper and menthol. To top it off, the heady, near psychedelic effects are testament to the potency of this elite hash.
85% THC
@hashassassins_
---
Blueprint
Brunch Rosin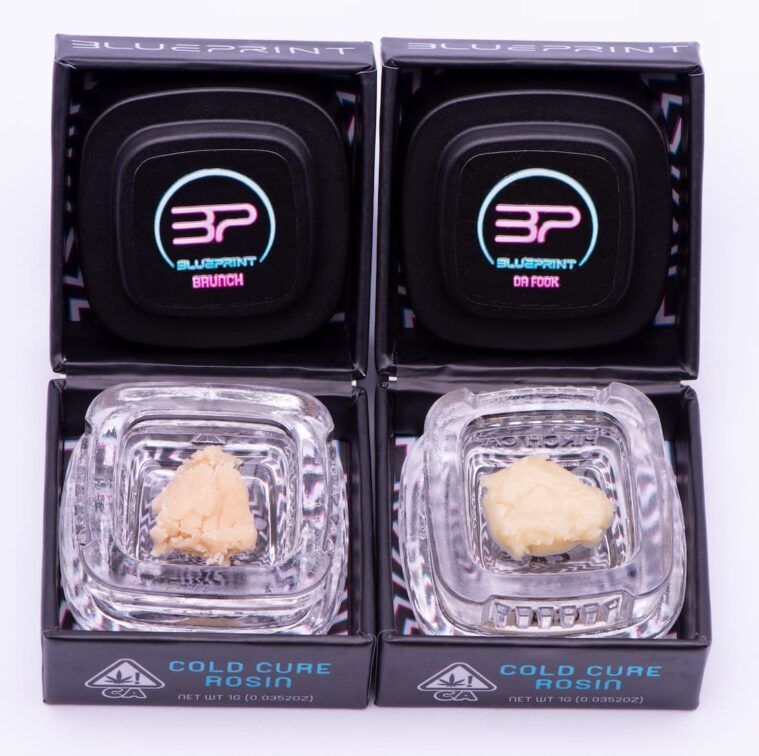 A consistency like a child's modeling clay and with a similar shade. This flavor from Sacramento's favored cultivators is an in-house secret that smells like sweet funk and tastes a little on the savory side. It's a creamy mix of something earthy and woody, but with a little citrus syrup poured into the mix.
---
Blueprint
Da Fook Rosin
This first one looks and smells like a piece of string cheese that was left in your backpack all day. Greasy and shiny with a little protective membrane on the terps, this smell is a wonderfully offensive blast to the nose – greasy, peppery and spicy. Drop it into the banger and you'll get wave after wave of sweet lime that makes you stare at the jar … and repeat the name.
---
Hash and Flowers
Honey Punch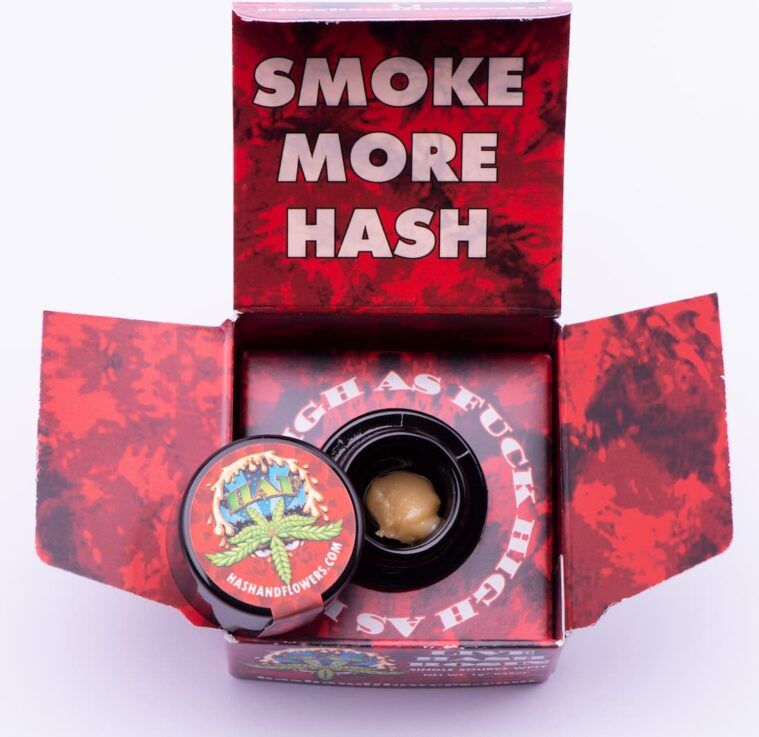 After securing a big win at the Transbay Challenge SF Qualifier, this brand continues to be a high water mark for the retail market for that Honey Banana terp. When they mixed that with some Purple Punch, they created a blend that has not only those sweet 'naner terps, but hides a left hook that will rattle your solar plexus without being rough on the throat.
70.31% THC
hashandflowers.com | @hashandflowers
---
710 Labs
Persy 90µ Badder
Lemon Headz #4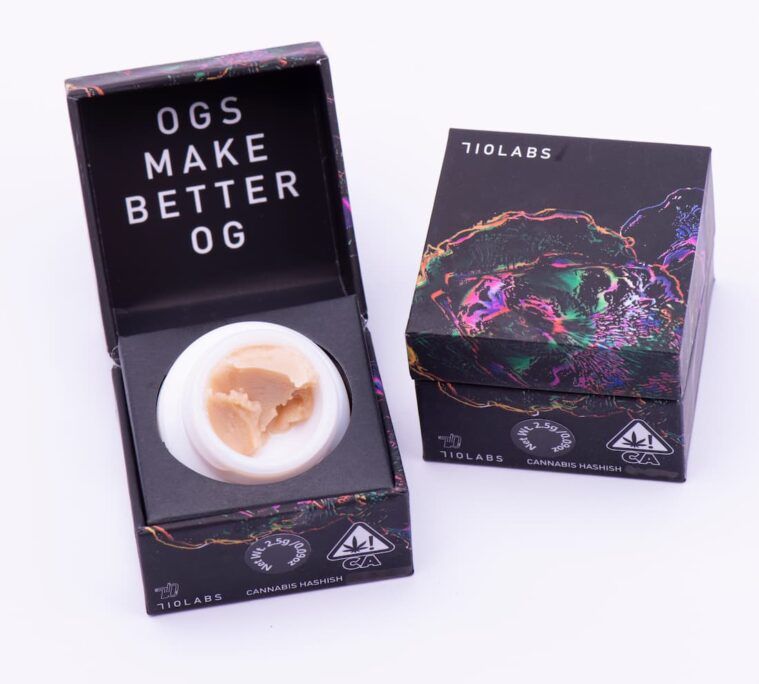 The Persy line from 710 Labs continues to dish out straight fire in its sleek black boxes, and this zesty Lemon Headz Badder is no exception. Fresh, tangy, golden-blonde hash paste offers mouth-watering aromas and flavors, making for a perfect summertime patio dab.
77% THC
@710labs
---
Humboldt Terp Council
Guava Pop Live Rosin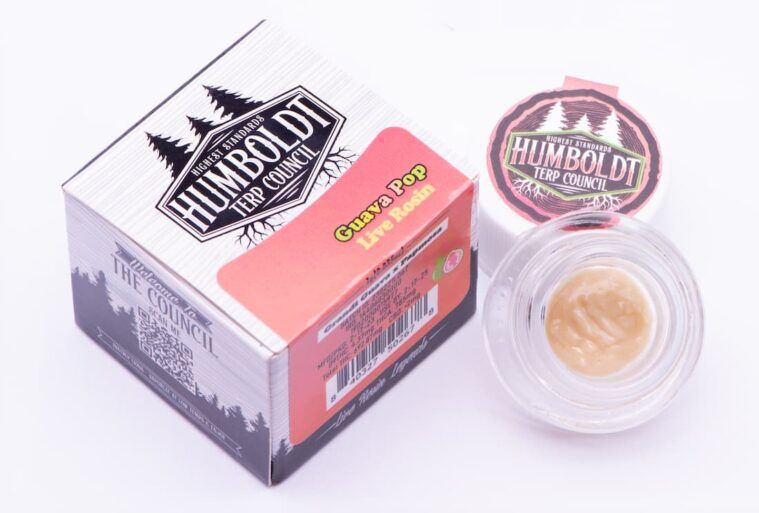 Choosing a favorite among HTC's lineup of solventless live rosin doesn't prove easy, but if one must, the Guava Pop makes a strong case. Guava terps are undeniable, with a salivating sweet, rich tropical funk. This is a fantastic dab for the beach.
69% THC
@humboldterpcouncil707
---
Ember Valley
Cold Cure Live Rosin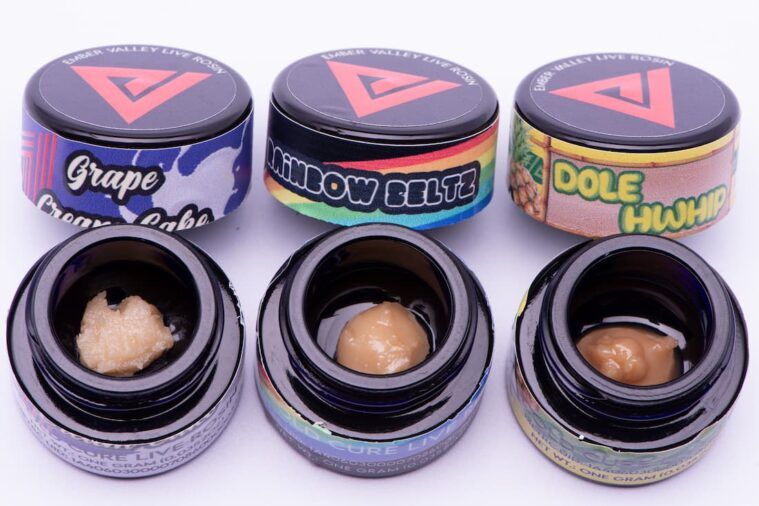 Alone, each of Ember Valley's rosin flavors can stand up with its terps held high. When you put them next to each other, you can really begin to see how EV brings the best out of each strain. The Dole Hwhip transports you to the tropics, while the Rainbow Beltz drops you off at the candy shop for a dose of Z terps. The Grape Cream Cake delivers complex fruit and dessert flavors and aromas – almost good enough to eat.
Dole Hwhip | 82% Total Cannabinoids | 67.69% THC
Rainbow Beltz | 97.88% Total Cannabinoids | 81.82% THC
Grape Cream Cake | 97.21% Total Cannabinoids | 81.2% THC
ember-valley.com
---
Nasha
Guava Gift Cold Cure Live Rosin
Cultivated by Alpenglow Farms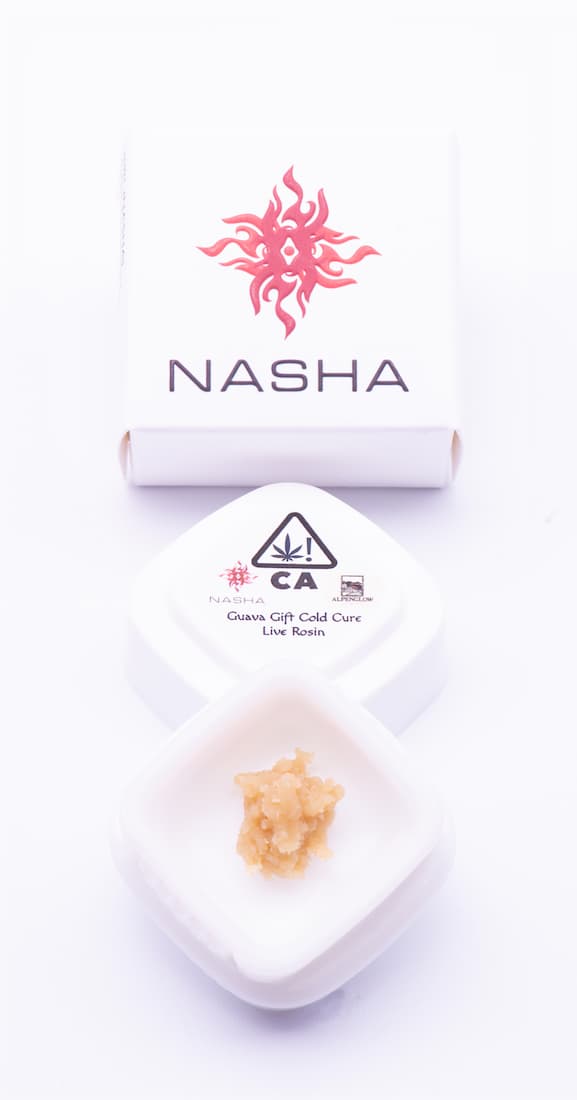 Northern California's Nasha built its reputation on traditional hash forms like their excellent temple balls, but we've fallen in love with their live rosin line. The Guava Gift fills the room with tropical delights and overripe rainforest funk. Delectable.
71.7% Total Cannabinoids | 66.2% THC
nashahash.com
---
Full Xpression
Hardcore OG Live Hash Rosin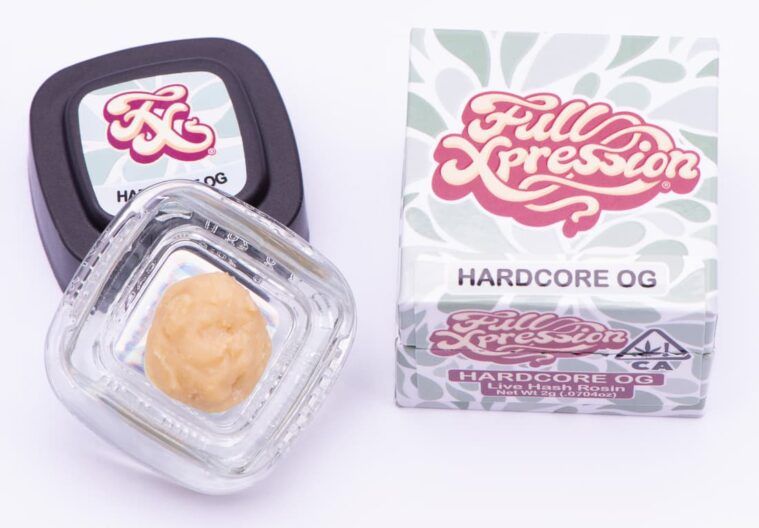 Coming in hot out of Sacramento, Full Xpression's rosin line brings heavy-hitting, top-tier strains to the jar. The Hardcore OG cranks up the earthy, spicy OG funk, overlaid with a hint of pine. We look forward to seeing more from this brand. 
---
West Coast Trading Company
Live Melts Live Rosin
Magic Melon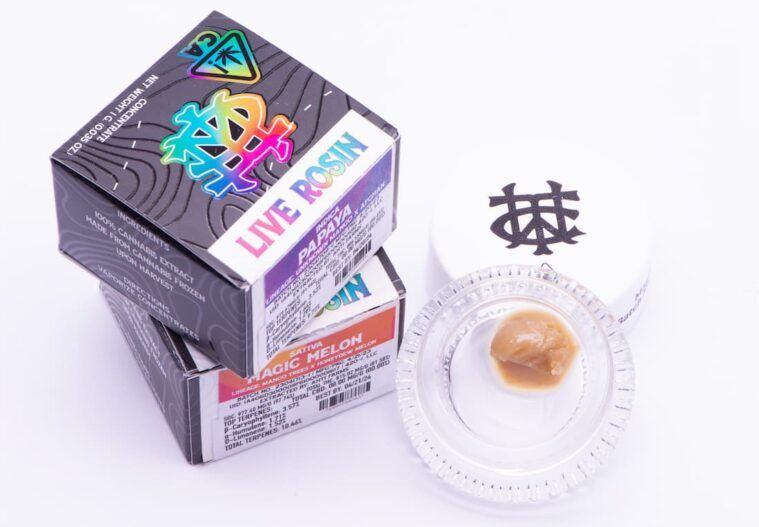 Like their carts and hydrocarbon extracts, the rosin line from West Coast Trading delivers the goods. We enjoyed everything we tried, but the Magic Melon (Mango Trees x Honeydew Melon) made us want to pull up a sesh spot at a summertime picnic. Delicious and powerful melon fruit notes with little else to compete with makes for a simple, tasty dab.
81.58% THC | 10.46% Terpenes
@westcoasttradingco
---
MOCA
Basic Bubble Ice Water Hash
There's something simply classic about bubble hash. Whether in a joint, as a bowl topper, or on its own, it's a must for any head stash. The entire Basic Bubble line at MOCA brings that traditional heat, but we fell in love with the energetic Lemon Durban. Bright, uplifting and inspiring – without making the mind race – this one is worth picking up. Check out the rest of the lineup while you're at it.
56.8% THC
@mocahumboldt
---
Plasma
Chem Punch Live Rosin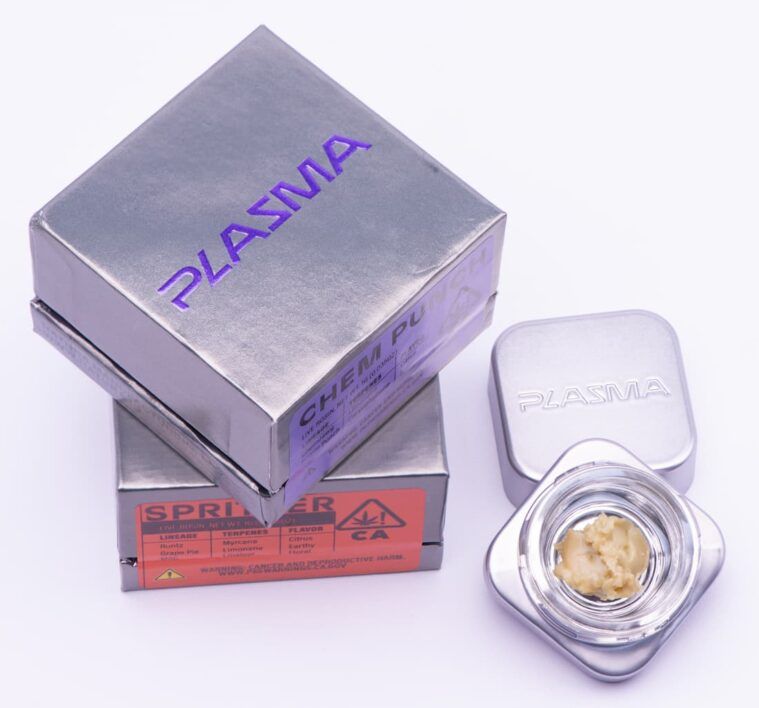 A newer brand emerging from the labs at Natura, Plasma's sleek space-age branding sets the stage for some out-of-this-world flavors. We had the chance to sample their Spritzer and their Chem Punch, the latter of which was a perfect combination of gas and piney funk with a hint of sweetness. We can't wait to see what else comes from this line.
natura.io | @natura_official_california
---
Heritage Hash Co.
Rosin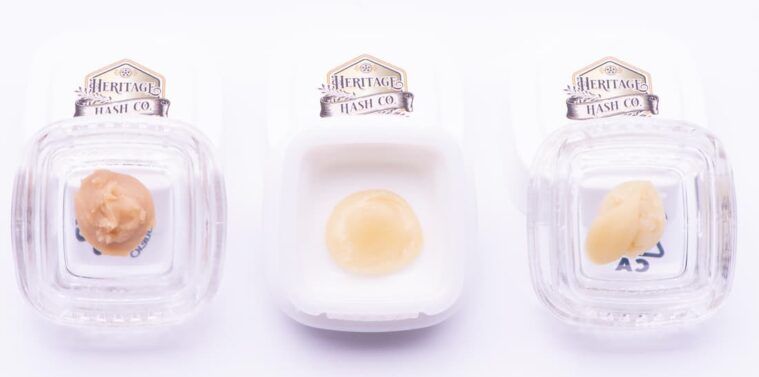 There's a reason Heritage Hash Co. continues to bring home hardware at nearly every competition they enter – led by the emerging legend Cherry Blossom Belle, the hash lab cranks out consistently fantastic expressions of strains from their legacy farm partners. We sampled a trio of flavors for this issue – the pithy Orange Turbo, the funky Triple Burger, and the bright, gassy Sour D. Each brought its own unique flavors and aromas to the table, offering smooth, scrumptious dabbing experiences.
Orange Turbo | 79.27% Total Cannabinoids | 73% THC
Triple Burger | 79.46% Total Cannabinoids | 73% THC
Sour D | 73% Total Cannabinoids | 69% THC
@heritagehash.co
---
Forte
Papaya Live Hash Rosin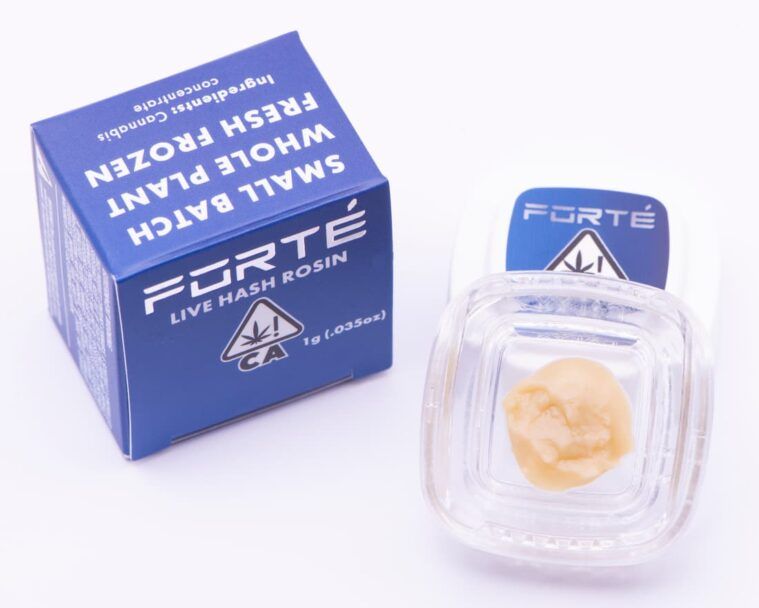 We discovered a plethora of Papaya when doing our research for this issue, but Forte's take on the classically perfect hash-washing strain is a cut above most. Loud, exotic fruit terps fill the air, and you'll find yourself immediately salivating. We want to pair this with a Thai curry. Mmmmm.
---
Terp Mansion
Orange Slapz Live Rosin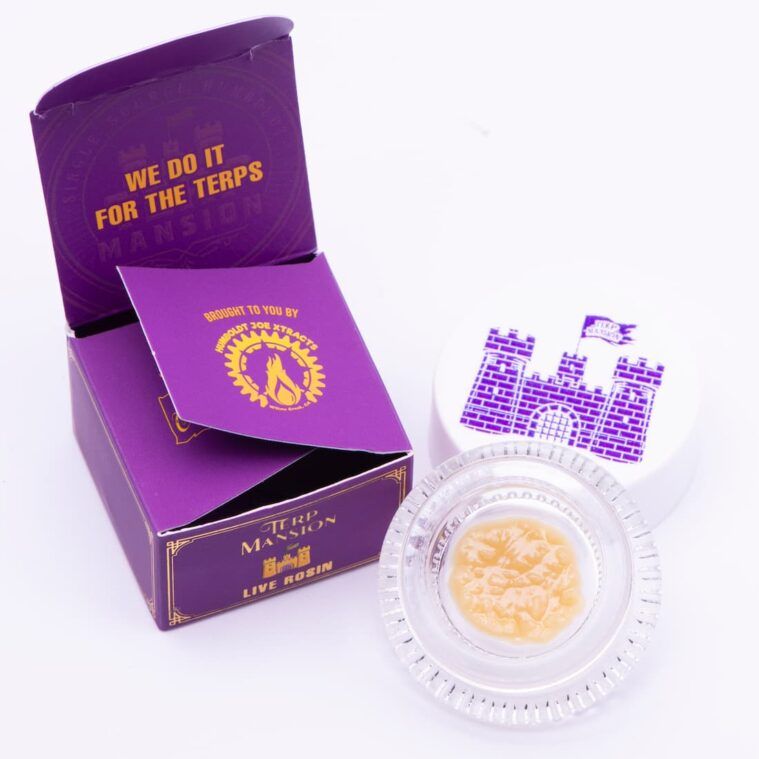 When you open a jar of this Humboldt-made hash, you'll understand why it's called Orange Slapz – because that's exactly what it does. Zesty orange with a slight sugar-cookie undertone makes this a tasty treat.
---
Kalya
Lemon Limez & Tropical Sorbet Rosin
Cultivated by Luma Farms and Dancing Dog Ranch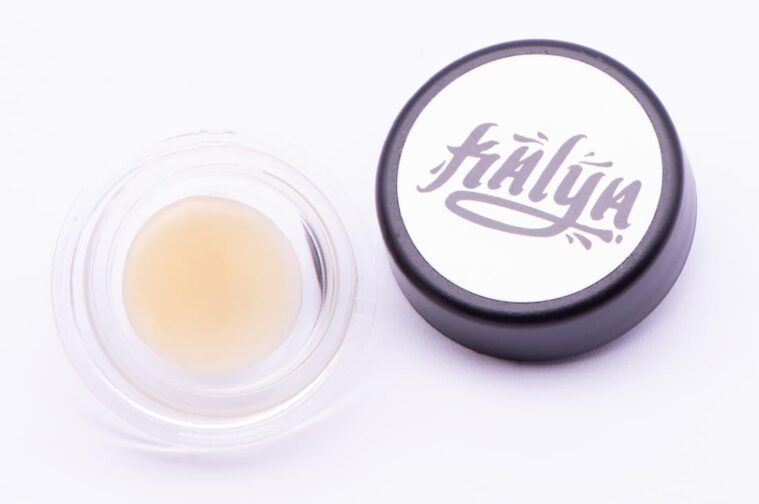 If there's one thing that Kalya does well – there are many, but if there is only one – it's bringing out the perfect expression of a fruit-forward strain. We fell in love with both the Lemon Limez – with its combination of fruit, gas and chem character – and the Tropical Sorbet, which offers a rich dankness to a fruity complexity.
---
Rosin Tech Labs
Catso Cold Cure Live Rosin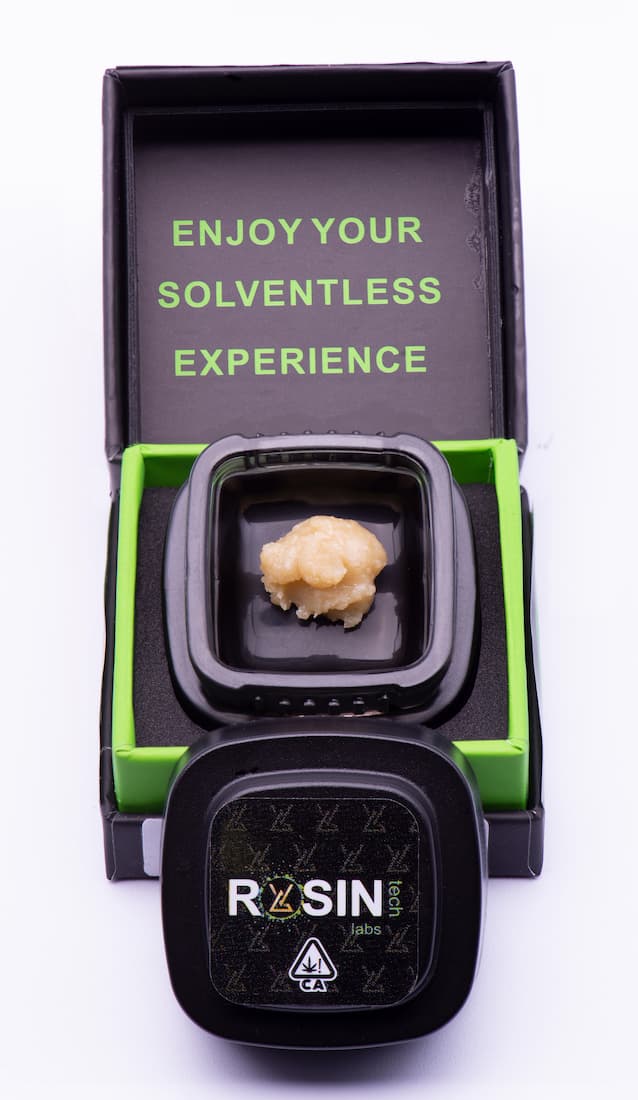 As it continues to add high-profile collabs and coveted awards to its resume, Rosin Tech Labs is on an absolute tear. At their core is their ability to craft fantastic solventless extracts, and this Catso is a perfect example. Potent funk and a slight gas tempered by a simple sweetness makes for an excellent addition to any sesh.
80.9% Total Cannabinoids | 76.1% THC
@rosintechlabs
---
Moon Valley
Super Boof Full Melt Ice Water Hash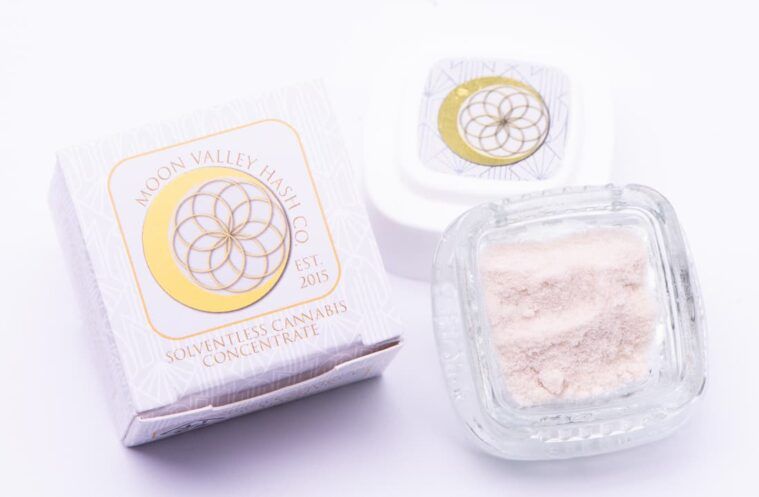 We're no strangers to the fine fire coming out of Moon Valley's NorCal facility. Like some of the best hashmakers, they source all of their flower from their own indoor facility – where they employ living soil cultivation techniques, and in doing so, ensure that they have complete control over quality. Their Super Boof full melt ice water hash features light berry and cherry notes, and earns its space in your hash freezer.
90.1% Total Cannabinoids | 74.2% THC | 4.62% Terpenes
@moon_valley_cannabis
---
Royal Key
Ghost Candy Six Star Full Melt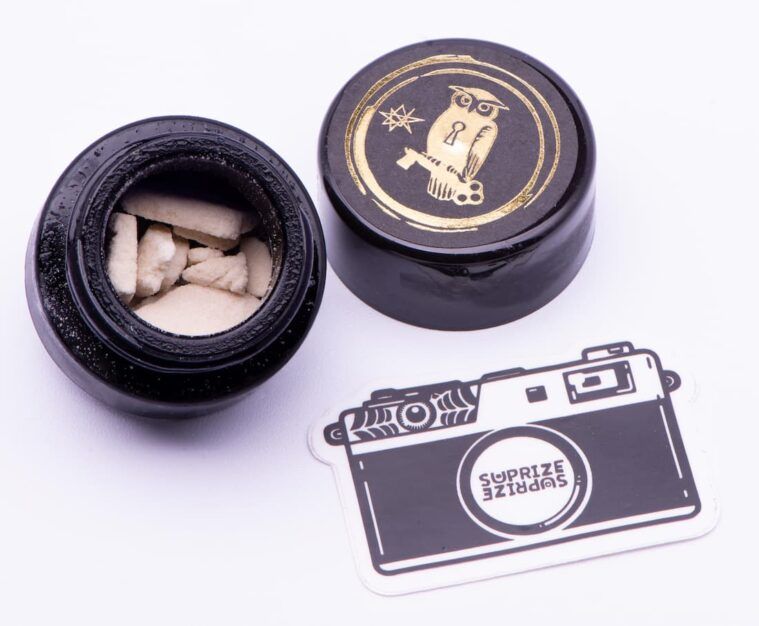 The delicate dance of artistry behind successfully crafting the highly sought-after, six star full melt isn't possible for just anyone to execute. But the team at Royal Key has never steered us wrong with their careful approach to living soil cultivation and meticulous extraction, and their full melt is absolutely unmissable. The Ghost Candy six star is a gorgeous cross of Geist OG and White Runtz – if kept frozen from lab to dab, it comes across in little crumble cakes of terpy trichome goodness that melt away into potent, pure vapor. Perfection.