Slab Mechanix
Slymer Cartridge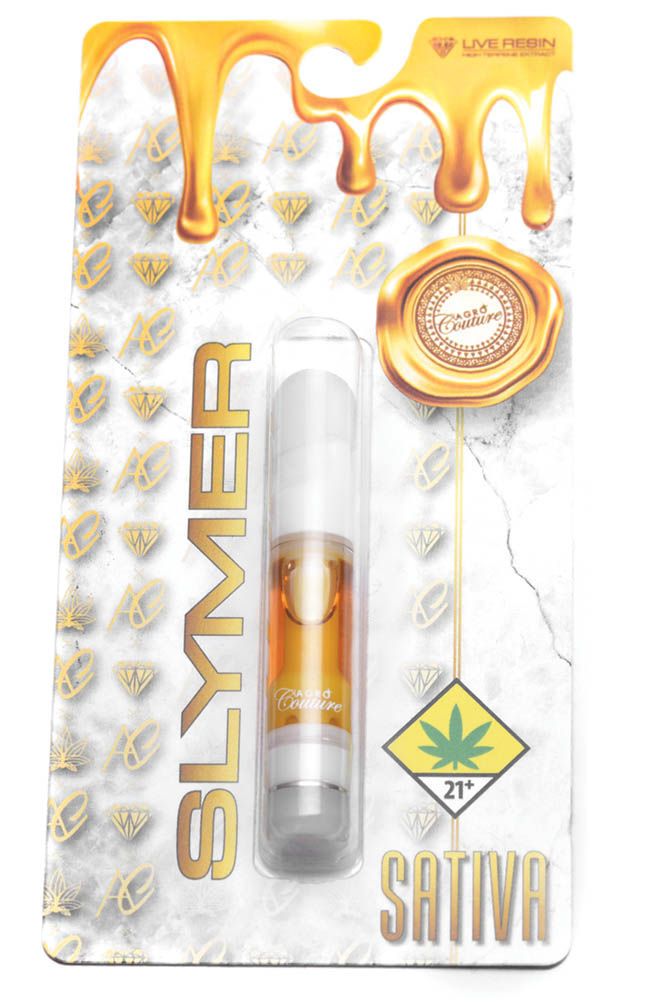 Dive in the slime with this gassy, funky cartridge that's oozing with terps. First tokes deliver big smooth clouds with a lemon-cookies-fuel that dazzles the frontal lobes – melting the mind into a floating body below, with a buzz worthy of the name Slymer!
---
Gold Leaf Gardens x Polar Icetracts
Frosin Rum Cakez Pod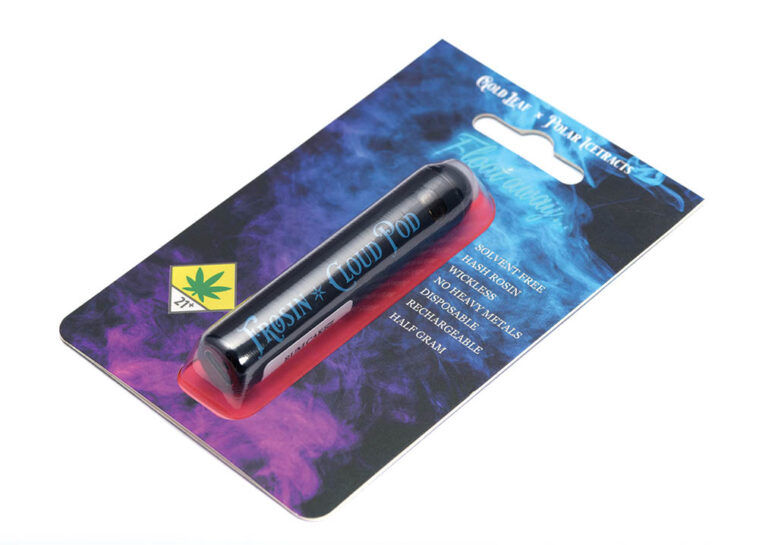 Good things come in small rosin pods, and the Rum Cakez shines with creamy-gassy-earthy terps and a distinct vanilla-cake-rum tang for a buzz that's uplifting, but also cerebrally stoney and perfect for a chillaxed Netflix daze.
@goldleafgardens420 | @polaricetracts_
---
Flawless Extracts
Purple Punch Cartridge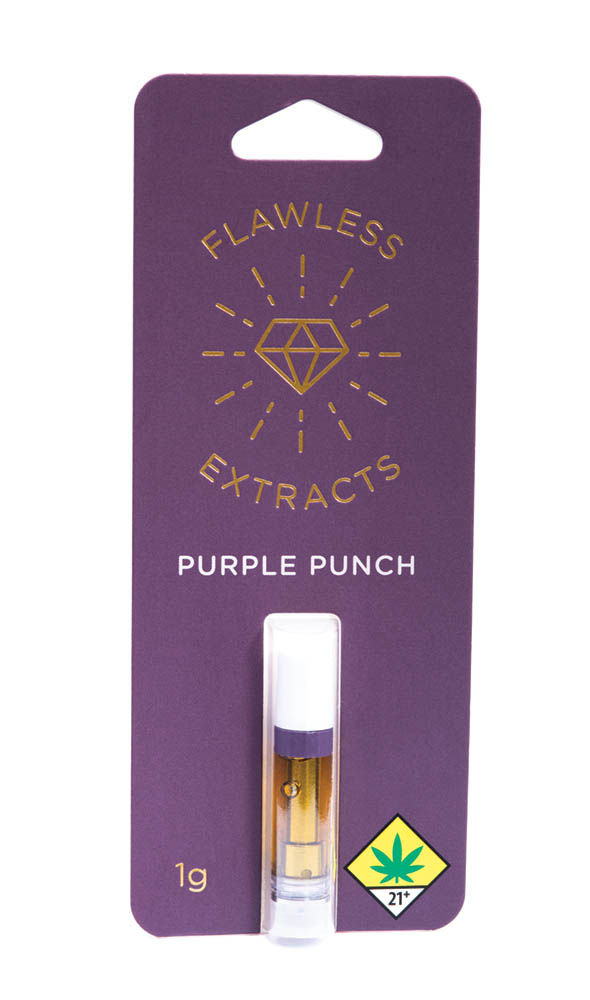 Step out into summer feeling Flawless with this high-terpene blast of creamy-berries and vanilla-citrus-gas that smacks with a kiss of Kush – delivering a chillaxed, floaty and euphoric buzz that will get you grooving on the dance floor, just add your favorite beats.
69.3% THC | 7% Terpenes
@flawless_extracts
---
Artizen
Dutchberry Cured Resin Cartridge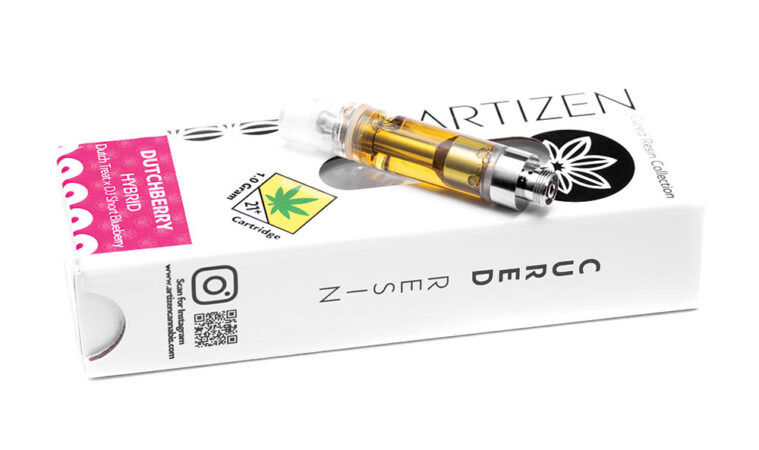 A classic strain from Artizen in a tasty cured resin format, the Dutchberry combines Dutch Treat and DJ Short Blueberry for a cartridge that is bursting with bright berries and piney-creamy dutch tones for a complex and delicious hit that's irresistible – delivering a hybrid high with heightened senses and aware energy, plus a warming body high that's great for powering through a day.
---
Northwest Concentrates
Gelatti Disposable Vape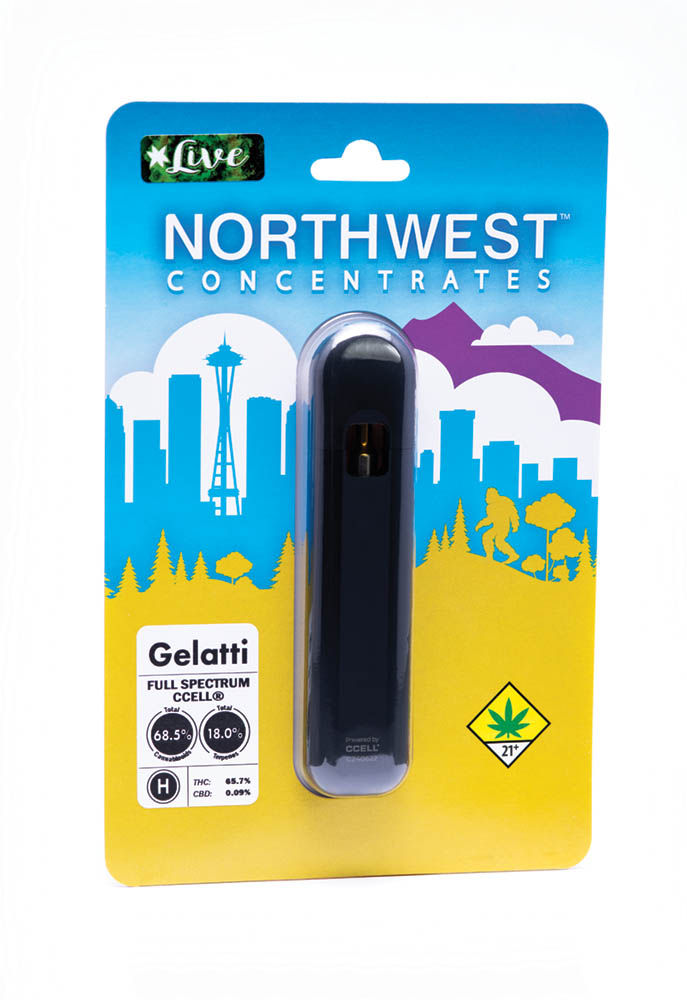 Swim in the sauce with the Gelatti, which reeks of dark, earthy-gassy terps with a sweet-citrus-sap exhale that tingles the palate before delivering a frontal lobe smackdown and a happy-go-drooly buzz.
65.7% THC | 18% Terpenes
@nw_concentrates
---
Refine
Khalifa Mintz Disposable Vape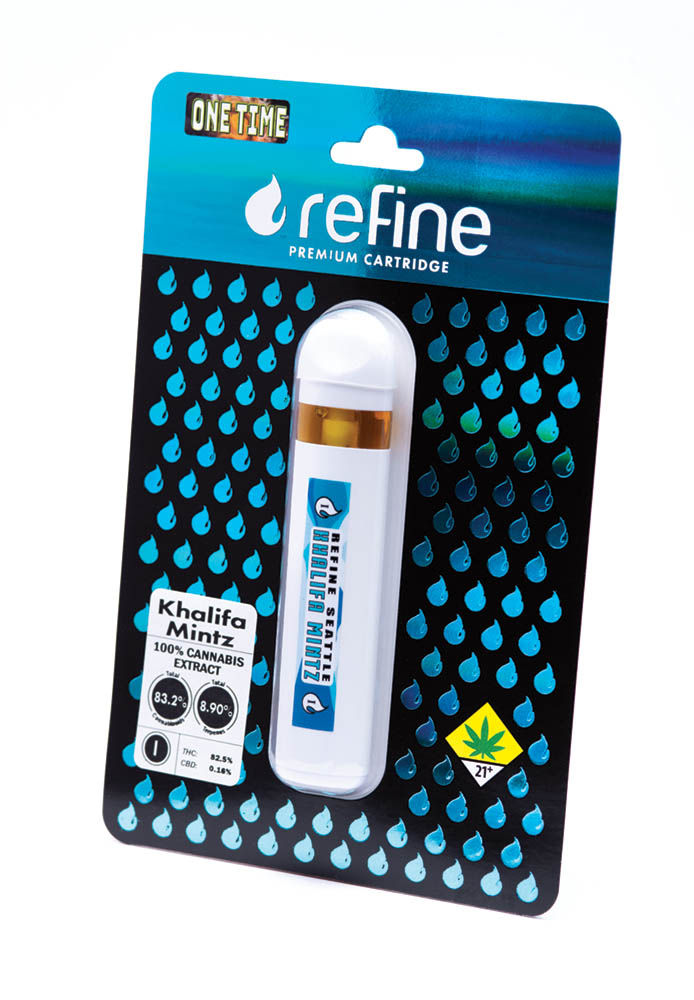 Refine has been crushing the concentrate game for a decade plus, and we love their high-terpene disposables. Inhaling the golden concentrate fills the lungs with a rich minty-earthy-gassy fuel that floods the mind with a confident euphoria and rap star worthy body high.
83.2 % THC | 8.9% Terpenes
@x_tracted
---
Desaus
Black Widow Cartridge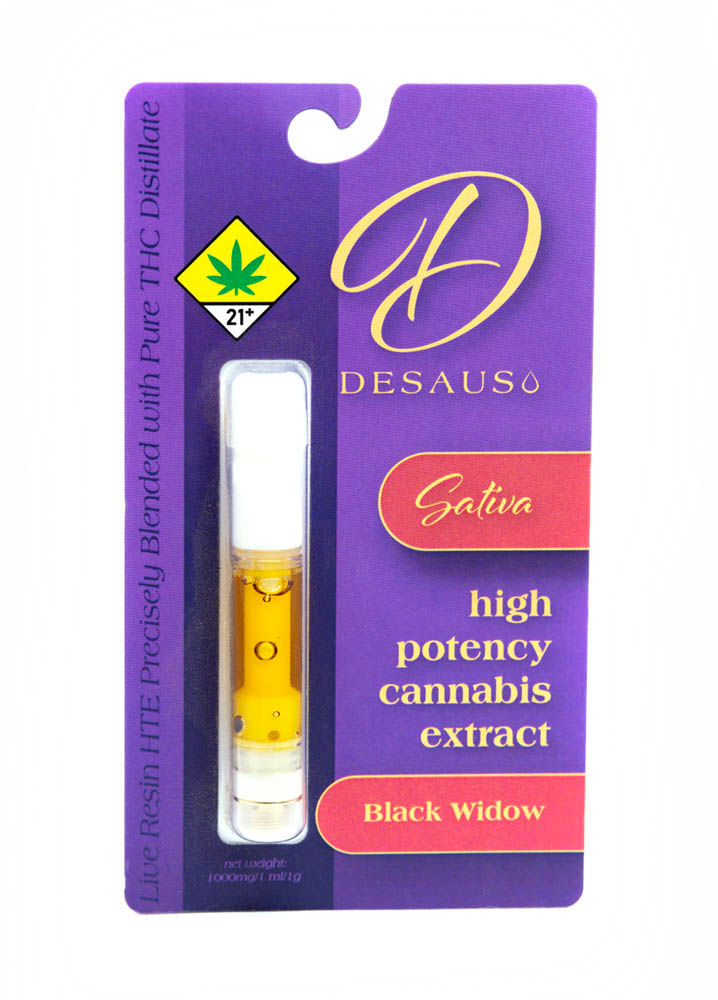 Don't fear the bite of this widow, because these terps are pumping a gassy-floral-berries venom that lights up the body and mind with heady sativa effects, and a syrupy lemon-vanilla exhale that invites big repeated hits.
---
Full Spec
Chocolate Punch Live Resin Cartridge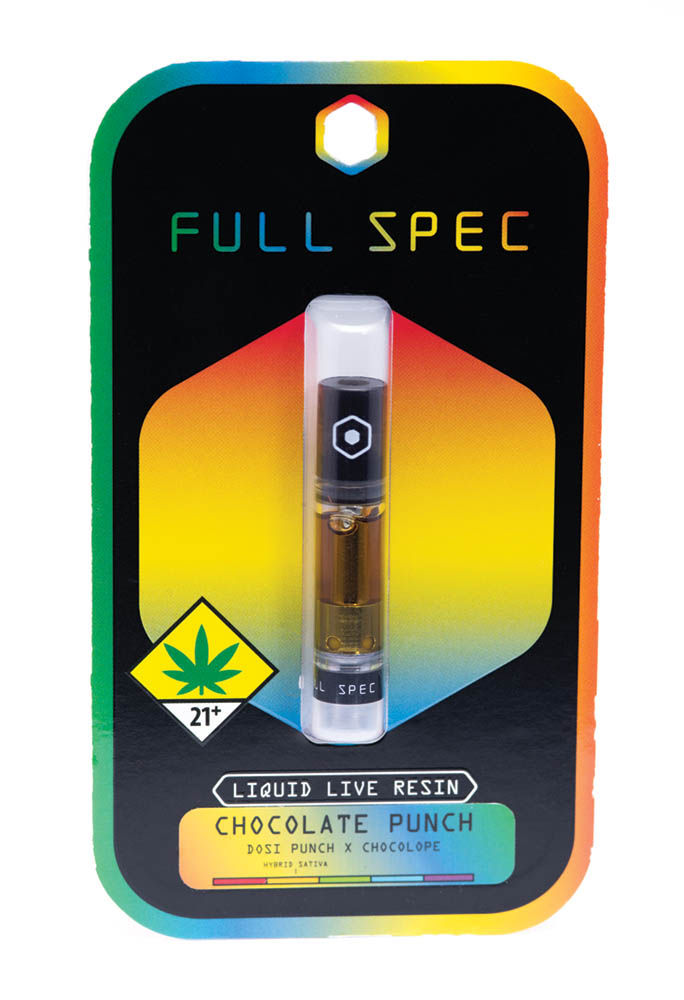 This tasty cross of Dosi Punch x Chocolope delivers rich and sour clouds with dark chocolate and woodsy-piney-berries that sets the palate to salivating – intoxicating the mind in a munchies-driven, chillaxed buzz.
---
Plaid Jacket
Emergency #9 Cured Resin Cartridge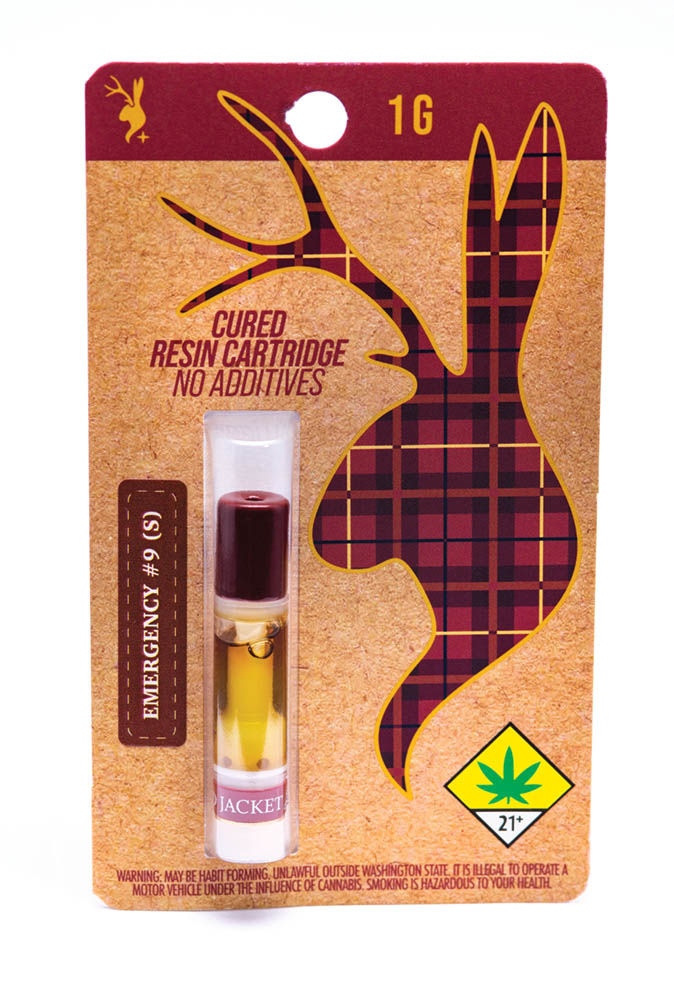 A tantalizing blend of Orange Push Pop x Sunset Sherbet, the only emergency is how potent this sativa is. Rich with creamy citrus and funky sherb flavors, effects rush into the mind quickly – imparting a footloose, stoney buzz that's perfect for summertime activities.
---
Pressed
Piña Colada Distillate Cartridge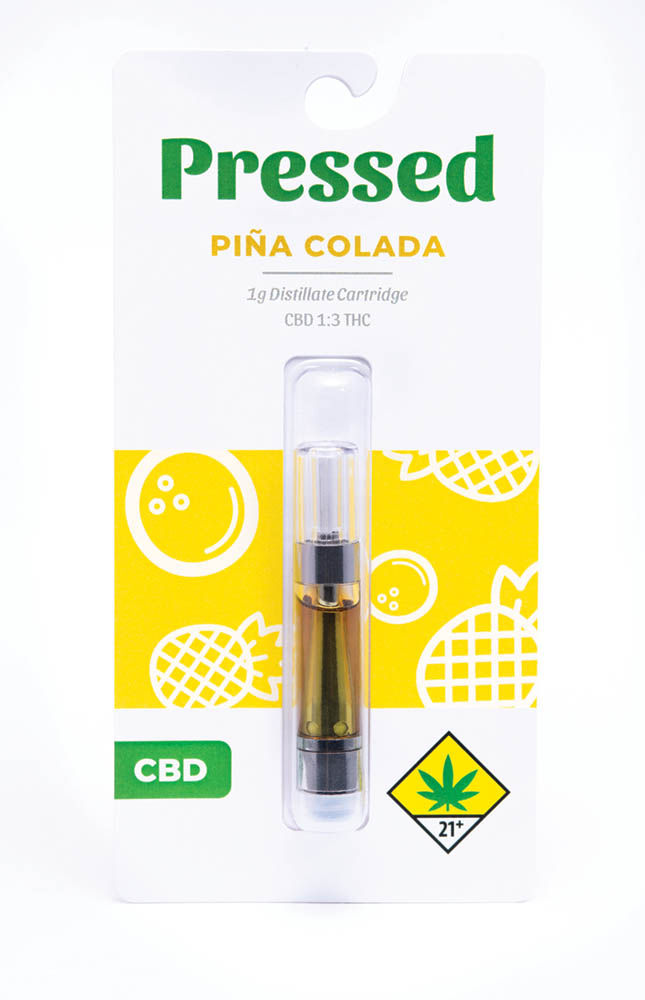 Take a tropical vacation with this cocktail-themed vapor that's full of CBD. First sips deliver a coconut-forward, sweet colada that nails the drink flavor – with a relaxing high worthy of island time, even if it's during a 10-minute breather.
---
Vapes 4 Less
Side Car Cartridge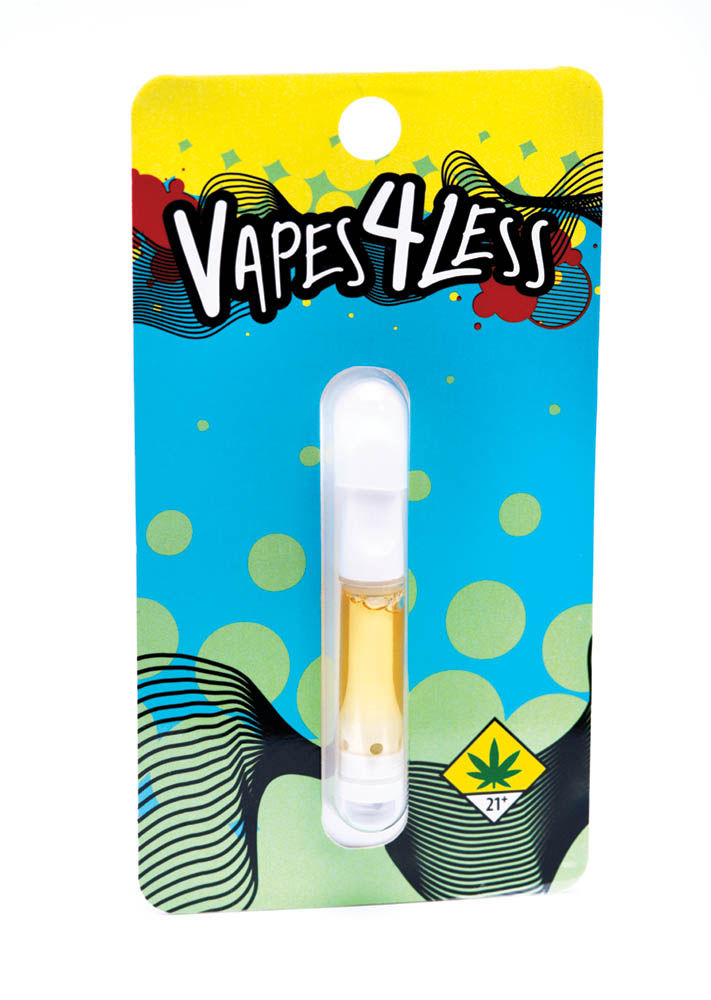 Ballin' on a budget, this sweet vape is full of tropical-pineapple-syrup that exhales in smooth clouds – delivering a chillaxed, no-worries high.
---
Northwest Concentrates
Hawaiian Cartridge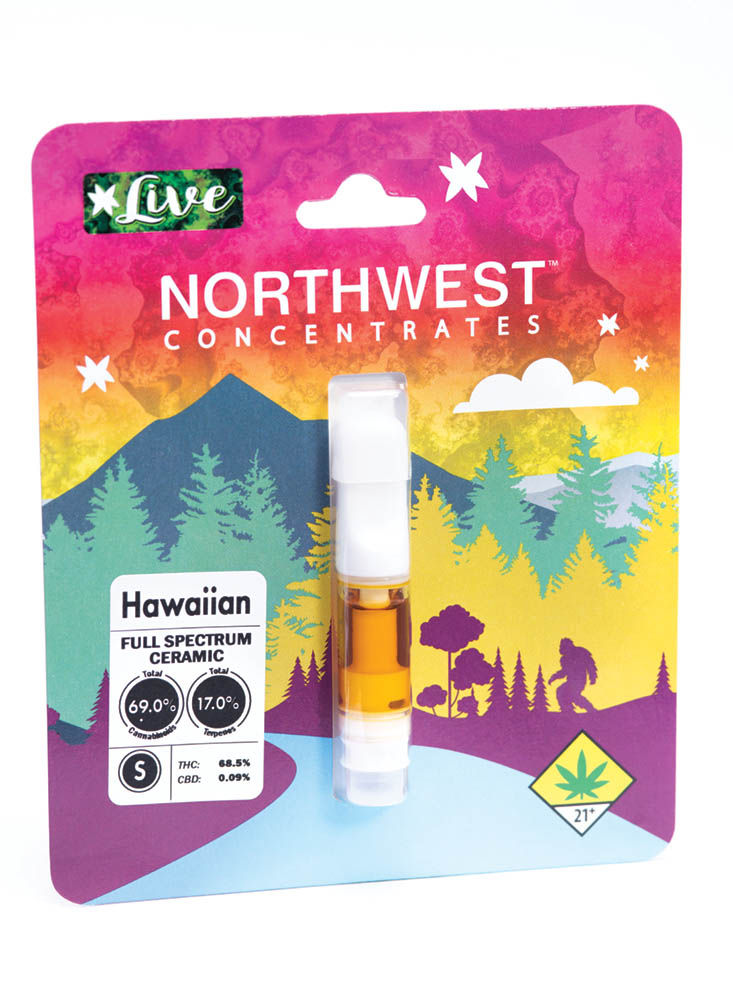 Catch a stoney wave with this super high terpene cartridge. First puffs waft big clouds of gassy-tropical-Kush, with a deep, sour-cookies finish – delivering a blend of euphoria with a definite durr-brain buzz that's fun and relaxed, perfect for flip flop adventures.
68.5% THC | 17% Terpenes
@nw_concentrates
---
Avitas
Ultra Lounge Live Resin Disposable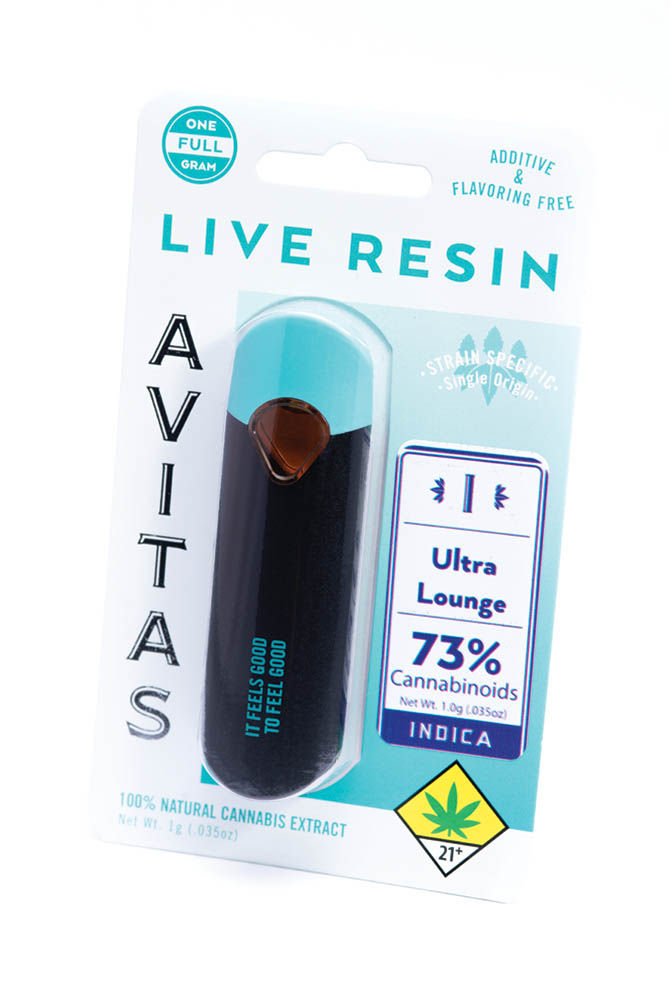 Super terpy and perfect for setting the vibe into Ultra Lounge mode, this syrupy vapor is full of warming berries, citrusy sap and a buzz that amplifies sounds and feelings – like a favorite song playing on indica mode.
57% THC | 9.7% Terpenes
@avitas_grown
---
Plaid Jacket
Ethiopian Sky Cuddler Cured Resin Cartridge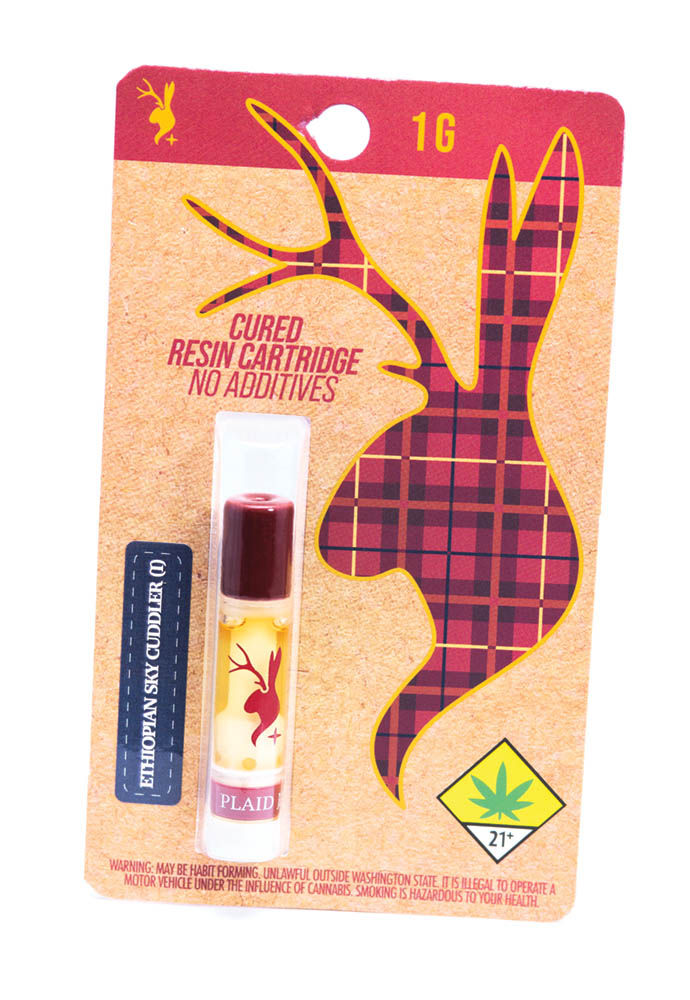 Exotic and loaded into a beautiful cartridge with Plaid Jacket branding, this golden oil is dripping with terpenes, delivering a cheesy-creamy-piney inhale with an earthy and floral exhale – resulting in a heavy body high and sedated mental state, perfect for chilling.
---
Emerald City Cultivation
Candy and Cake Hybrid Cartridge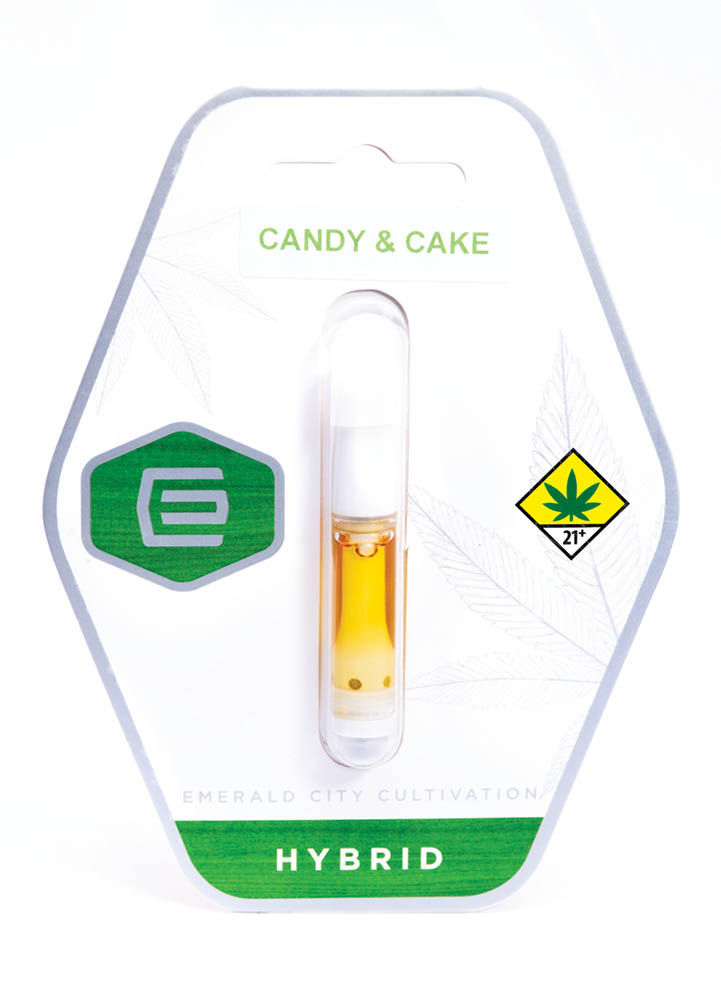 These are a few of my favorite things and they're better together – inhaling with a sweet lemon icing and a cakey-cookies-Kush exhale that tastes like dessert and delivers a heady munchies energy that'll get you from the couch to the fridge and back again!
---
Pressed
Peach Rings Distillate Cartridge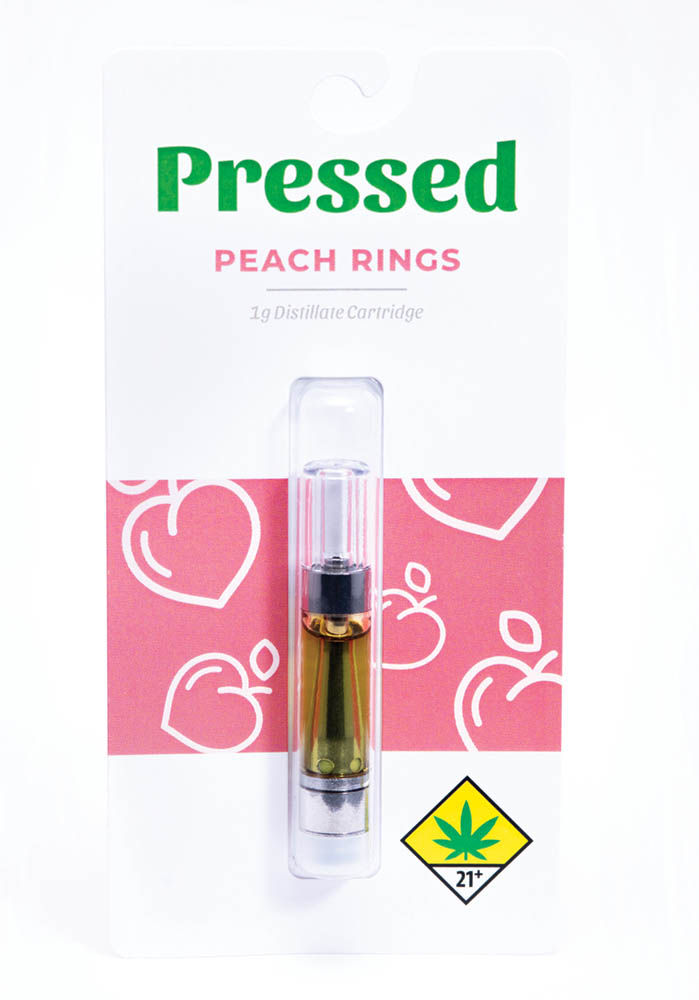 Each syrupy inhale tastes like a nostalgic time machine, filling the mind and body with a rush that's the adult version of the sugar rush at a park while eating peach rings off each finger. The flavor is perfectly on point, with a rich and clean vapor filled with creamy peaches and a sugary sparkle that delivers a euphoric, heady buzz – perfect for sunny daytime vaping.
78.4% THC
@pressed_flavor
---
Emerald City Cultivation
Garlic Sherb Cartridge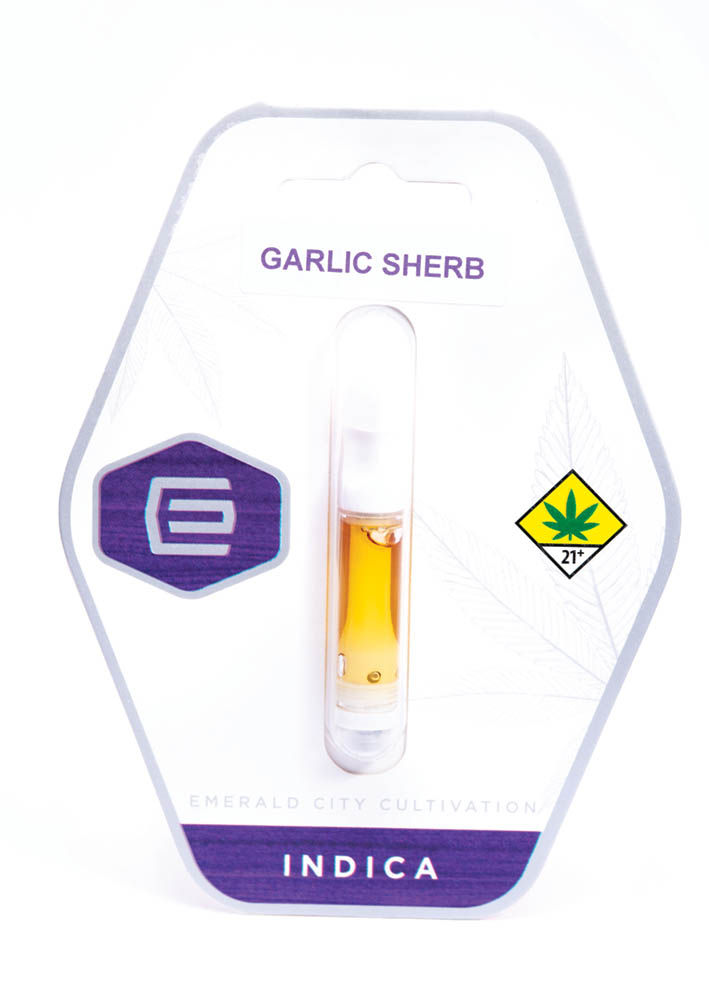 Sweet but sour in the best way, the Garlic Sherb delivers a funky-gassy-garlic inhale with a sweeter, berry-sherb exhale that tickles the nose while dulling senses in a couchlocked, sedated indica high.
---
Bodhi High
Modified Candy Grapes Liquid Live Resin Cartridge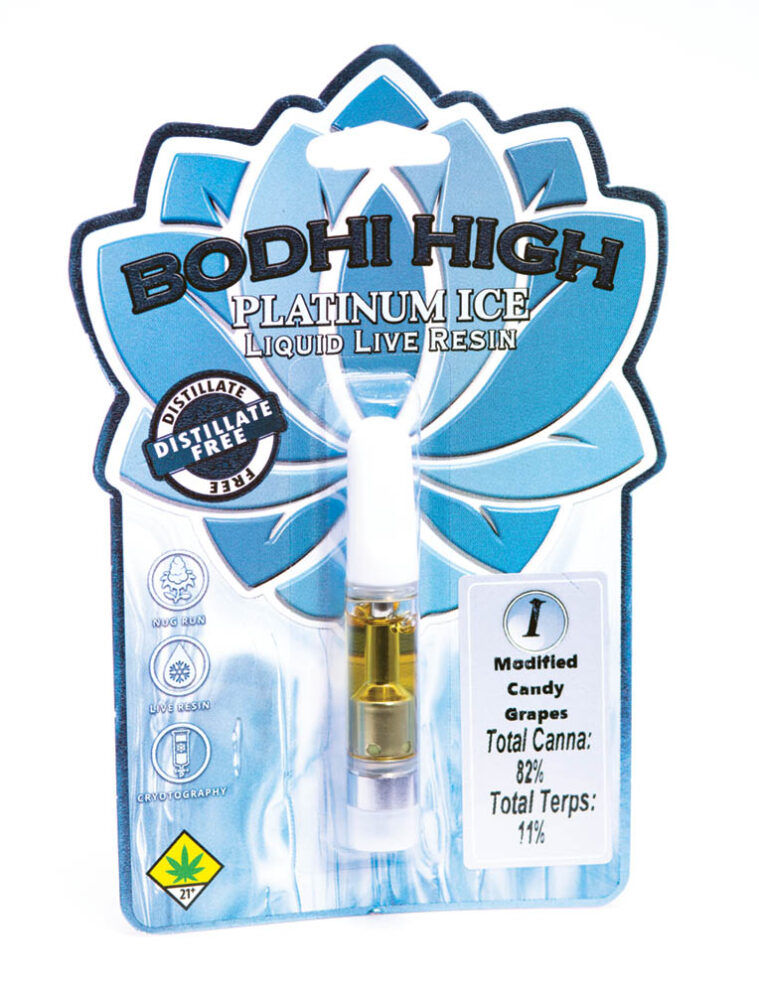 Crafted in Spokane, this liquid live resin is dripping with terps, filling the lungs with a smooth vapor that's ripe with a sour-glue-gas and a bright, green-grapes tang that adds complexity to this delicious concentrate. This cross of GMO x Purple Punch slows time and imparts a happy, cerebral high that's great for sunny days.
82% THC | 11% Terpenes
@bodhi.high.extracts
---
Minglewood Brands
Caesar Plugplay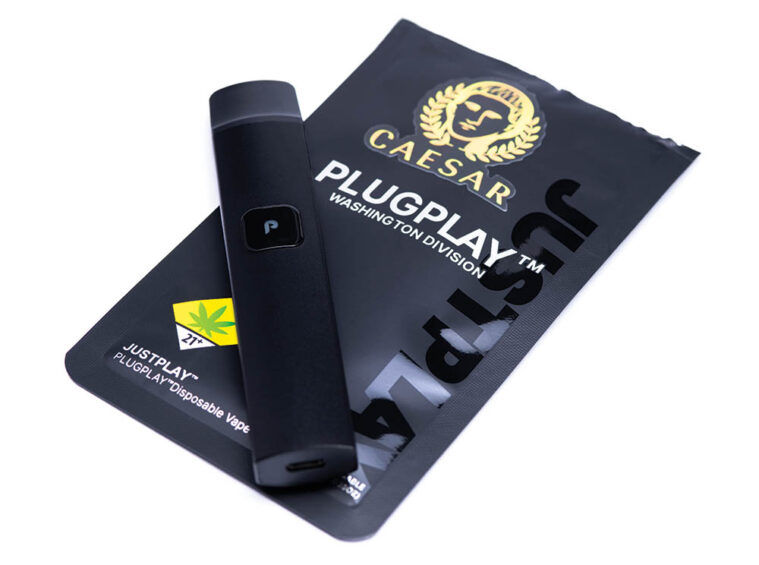 Inhale the glue like an OG with a rich vapor that feels palatial, and might trigger a sudden munchies urge for a Caesar salad.
---
Artizen
Gelato Runtz Live Resin Cartridge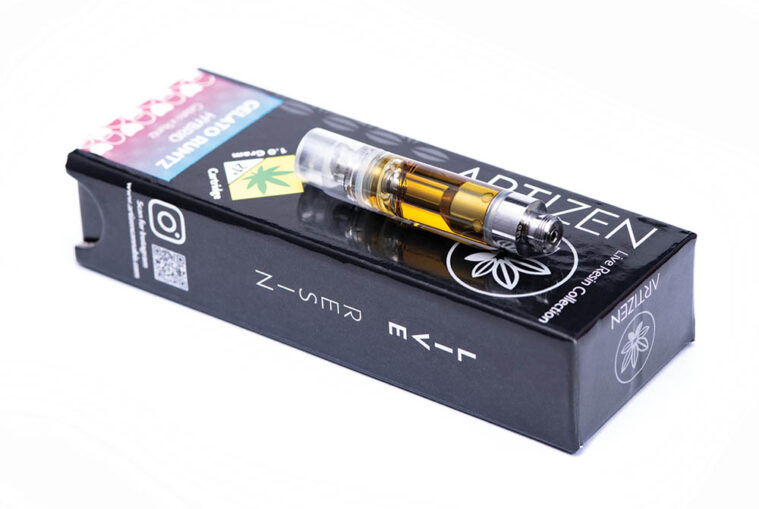 A powerhouse blend of two acclaimed strains, this cartridge smacks with a thick smooth vapor full of earthy-piney-gassy terps with a sour-berries exhale – delivering a tingly, muscle-relaxing high that is a superb mood elevator, preparing the mind and body for summer fun.
---
Flawless Extracts
Mimosa Live Resin Cartridge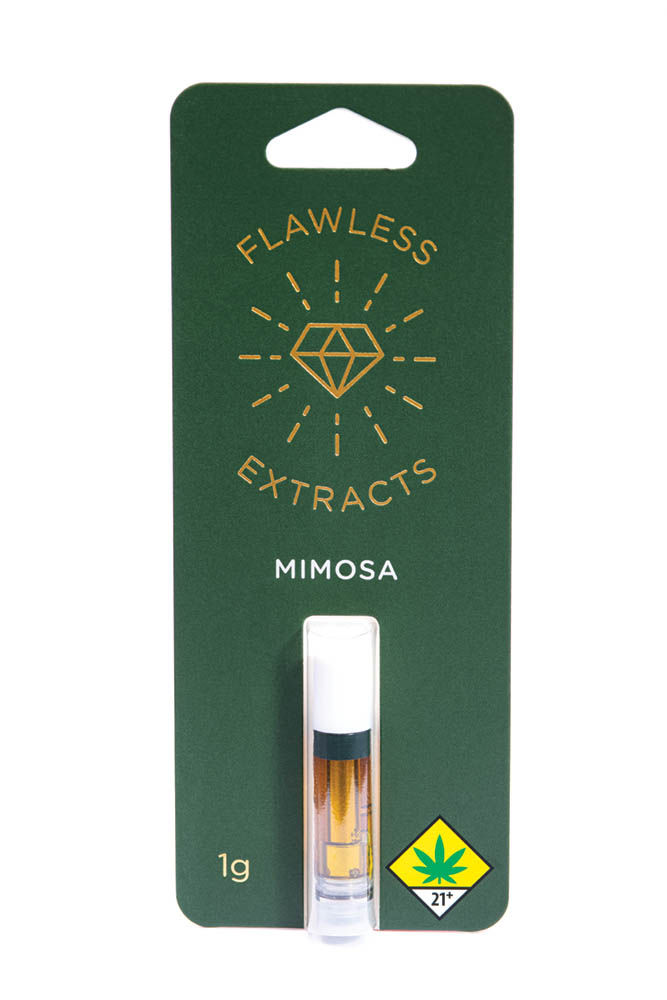 Float away like the bubbles in a fresh mimosa with this fruity and gassy cartridge. First puffs deliver a super smooth citrus-gas with deep, earthy-Kush notes and a hint of fizzy berries from the cross of Clementine x Purple Punch – delivering a euphoric and uplifting buzz, just like a morning mimosa.
66.7% THC | 4.2% Terpenes
@flawless_extracts
---
Micro Bar
Quick Strike Zhirley Temple Disposable Vape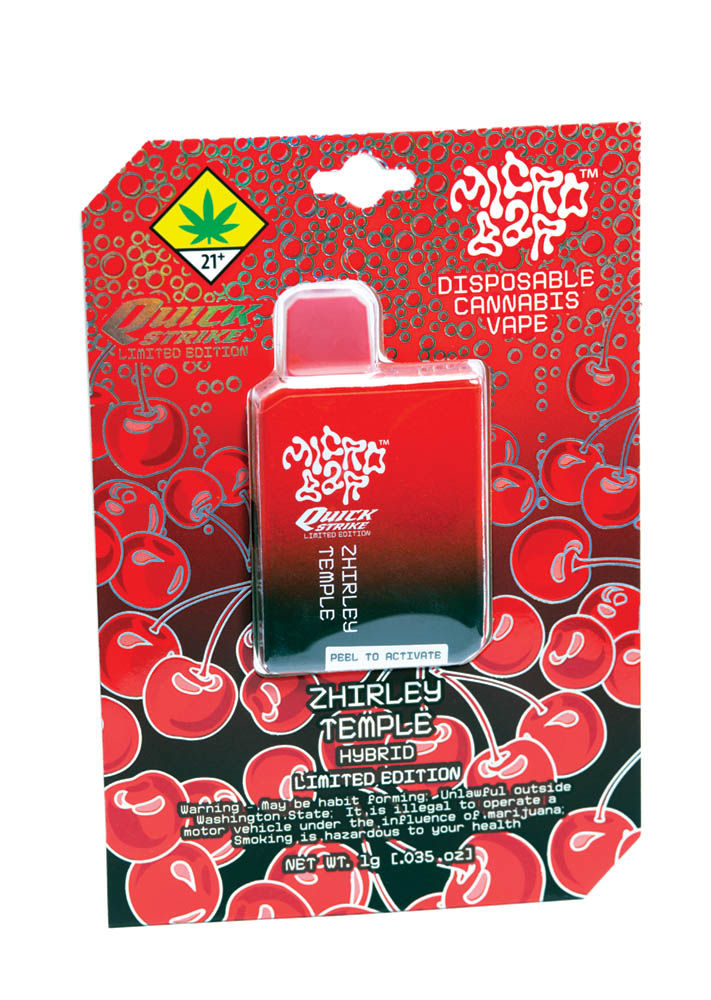 Perfect for puffing fat clouds of fizzy-creamy-cherry flavored vapor that is the exact smokable version of a Shirley Temple, the Micro Bar is totally discrete and packs a surprisingly powerful punch of THC with the super sweet vapor. This is a puff anywhere disposable with fun flavors and a sexy design.
---
Dank Czar
Rainbow Melonz Live Resin Cartridge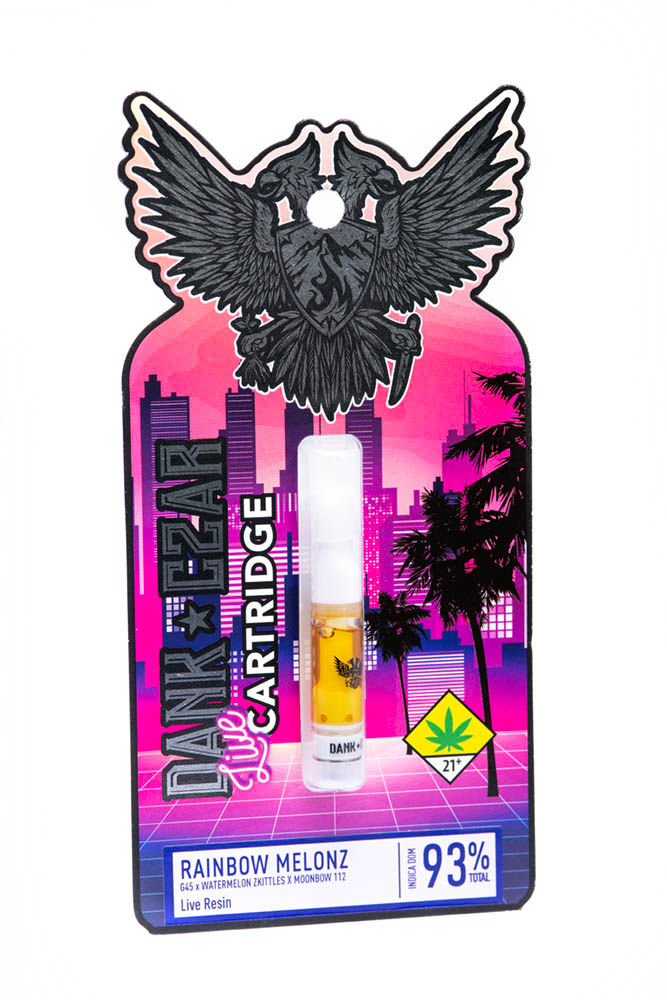 A hot cross of G45 x Watermelon Zkittlez x Moonbow 112, this strain shines in live resin. First hits are syrupy and sour, with melon-gas and breathy, candied Z terps that tickle the nose on exhale, with effects settling on top of the head like a 10-pound hat – slowing thoughts as warming durr-phoria settles over the mind and body.
---
Oleum Extracts
Pop Rocks Live Resin Cartridge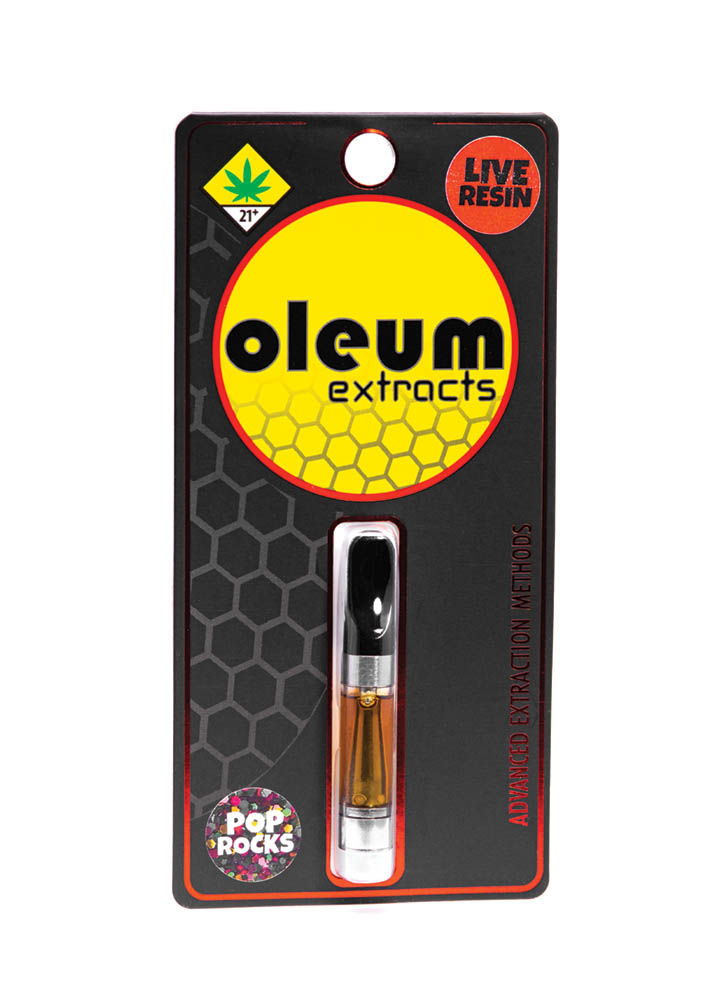 Fizzy and delightfully candied, this syrupy live resin has an abundance of flavors like a bag of Skittles, with fruity notes popping into the palate and tickling the nose with a perfect kiss of vanilla-Kush on exhale and an uplifting, euphoric and floaty high that's made for summer adventures.
---
Neon
Kiwi Strawberry Cartridge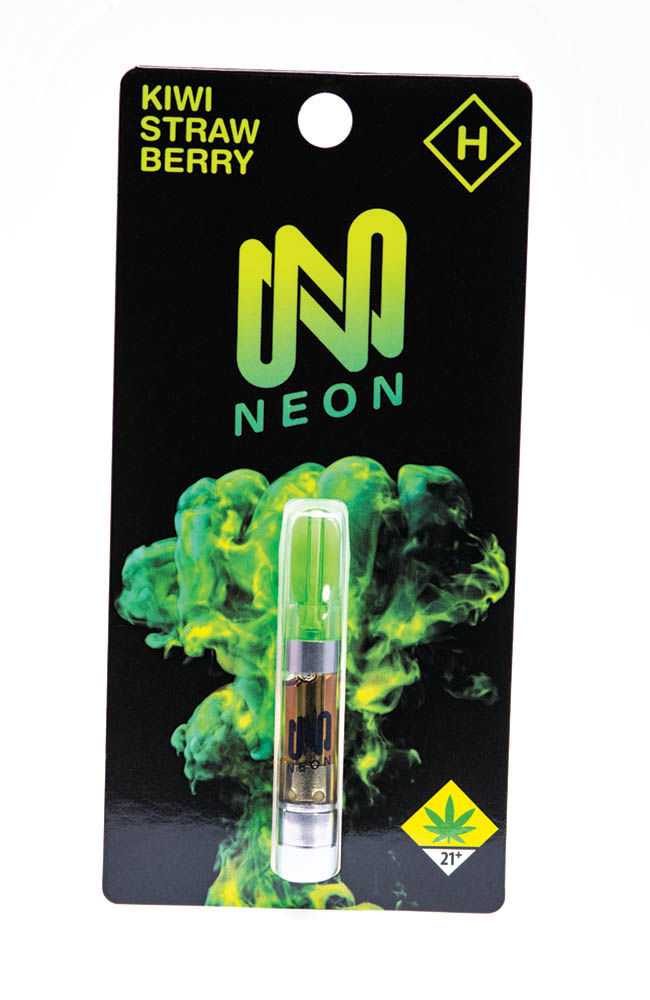 Taste the tropics with this rich and creamy vapor bursting with strawberry and kiwi flavor, teasing the taste buds with visions of white sandy beaches – where big smooth tokes deliver a mental vacay from this high potency distillate cartridge.
---
Agro Couture
Gelato Cake Live Resin Disposable Vape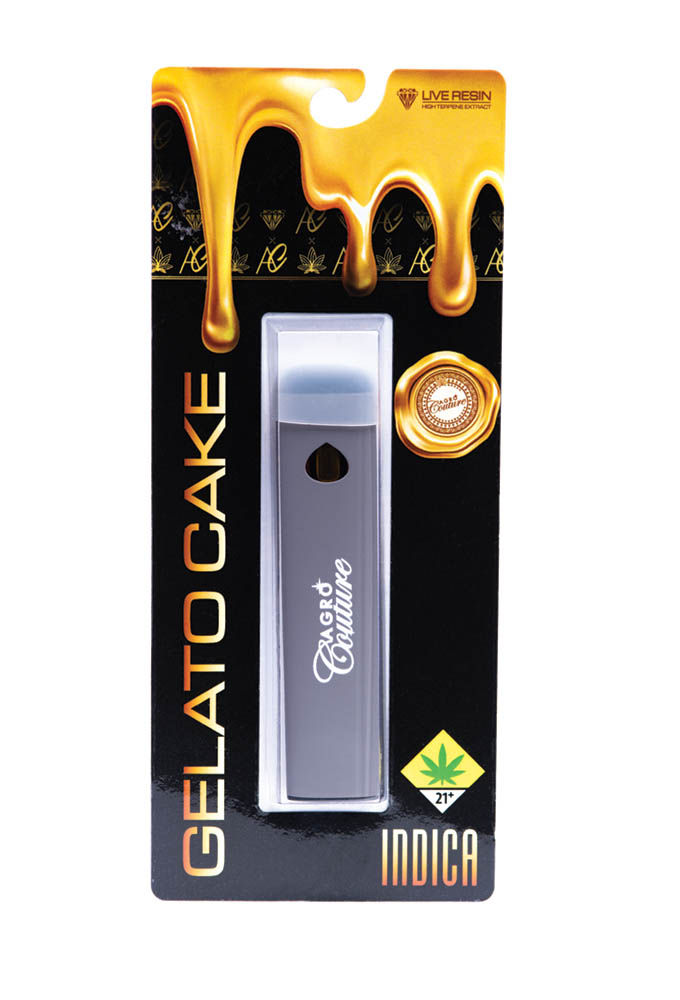 Rich and earthy, with a Kushy-minty-gassy frosting, the Gelato Cake drips with terps and delivers a buzz that loosens muscles and sends the mind to drifting with thoughts of cake (munchies or otherwise) dominating in a perfect 'Netflix and chill' high.
60.1% THC
@agrocouture
---
Oleum Extracts
Rainbow Guava Disposable Vape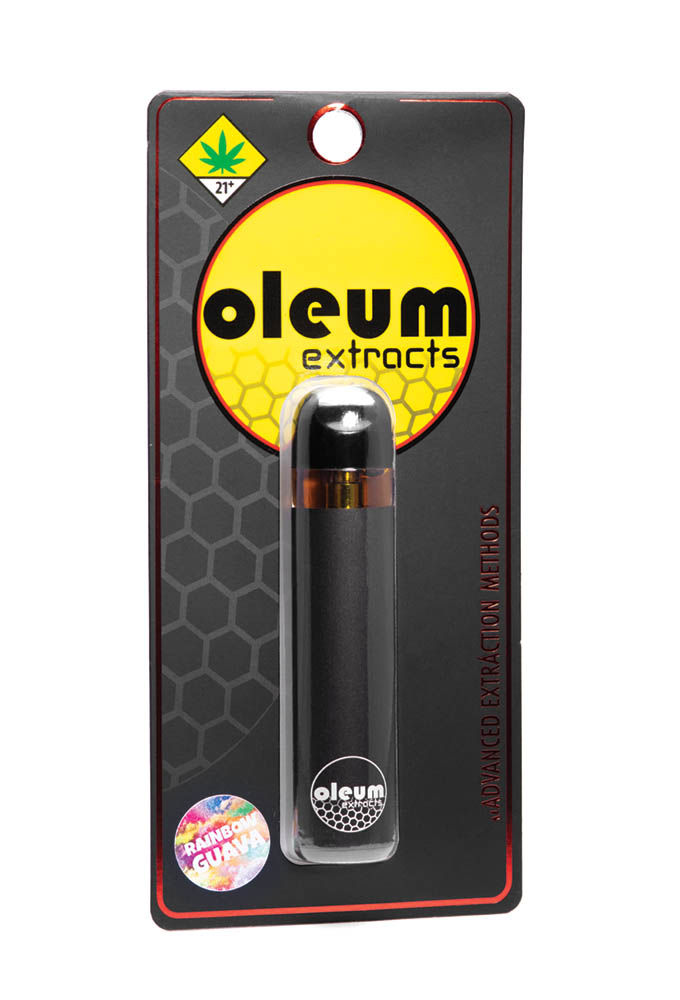 Oleum is Latin for Oil – and they're the OGs just like the Romans of old (check out their company profile in the Glass Issue of NW Leaf online at leafmagazines.com). The Rainbow Guava is fruit forward with a wave of tropical flavors that crash into a rich, Kushy finish for an uplifting and euphoric high.
---
Fire Bros.
End Game HTE Live Resin Disposable Vape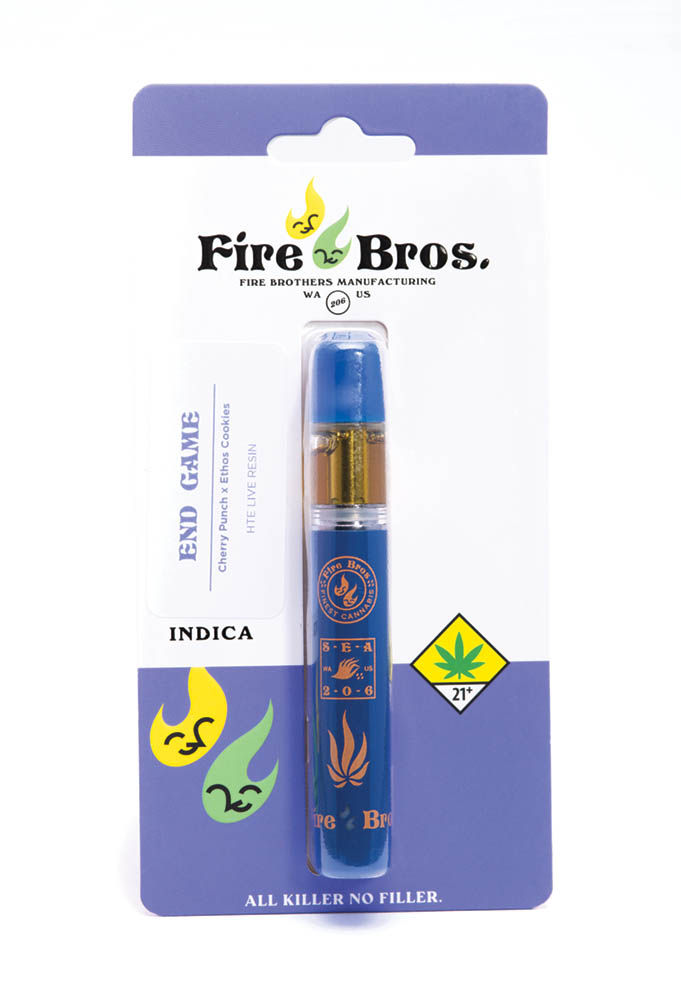 A dizzying cross of Cherry Punch x Ethos Cookies, this golden oil shines from a custom blue disposable that's branded with golden embossing and 206 shoutouts. Sips of the smooth vapor whisper into the lungs – exhaling with a cherry-wine-gas kiss that slows thoughts and time for a baked in the moment buzz.
---
Oleum Extracts
Dream Factory Vape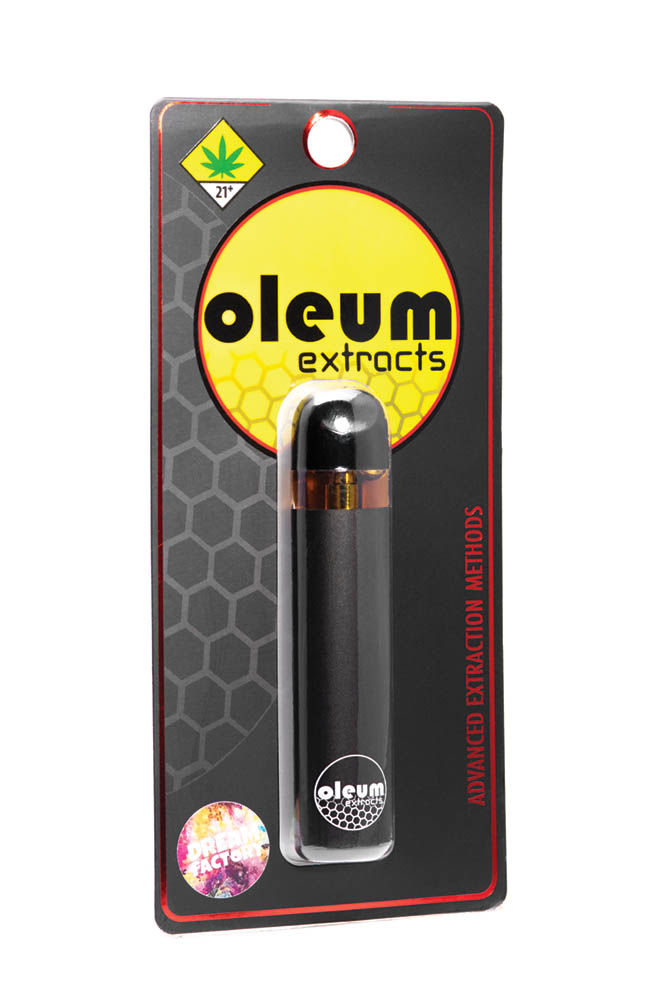 Hitting a disposable discretely feels like a dream machine with the dabs coming from Oleum's Dream Factory. This sweet vapor tastes of red berries and citrus-vanilla-gas, with a chemmy, uplifting high that's cerebral and perfect for blissful daydreams.
---
Dank Czar
Garlic Grapes Live Resin Cartridge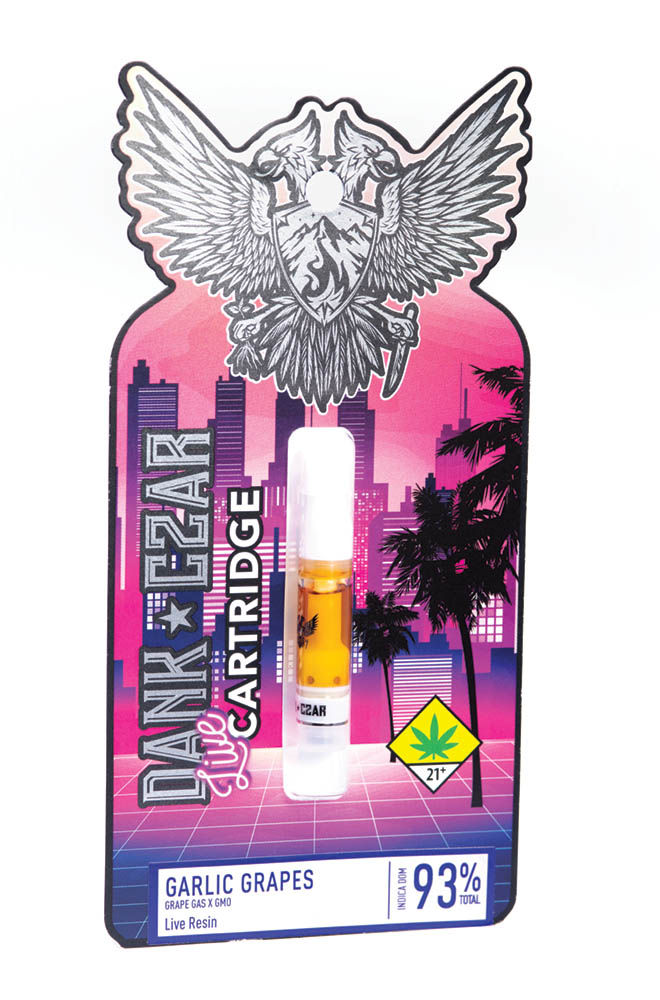 A classic example of a strain name that tantalizes stoners but would be scary on a restaurant menu, this cross of Grape Gas x GMO is loud af in live resin – with a funky burst of sour-garlic-rubber and a fermented grape tang that crinkles the nose and lingers on the palate. Perfectly pungent, this vapor smacks while delivering heavy eyelids and a melty, indica high that warps time with a skunky funk.
93% THC
@dankczar_washington
---
Fire Bros.
Bananas Wilson Disposable HTE Live Resin Vape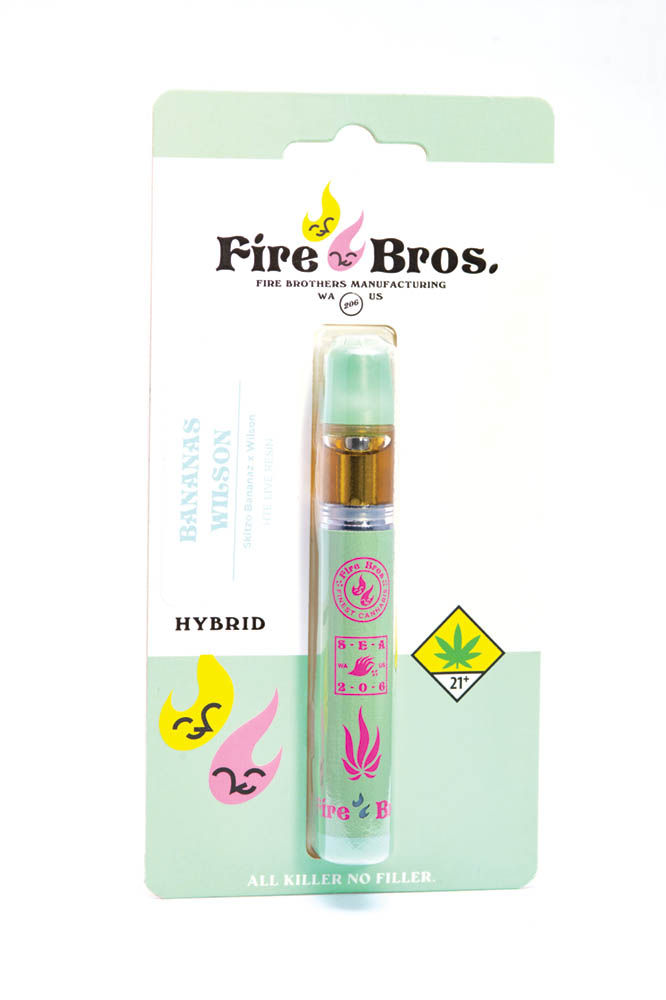 Fresh and fruity – like inhaling the mythical rainbow from the Skittles commercials – this disposable hits tough with big clouds of effervescent tropical vapor, for a stoned but happy, active high.
---
Heylo
Cherry Wine Cartridge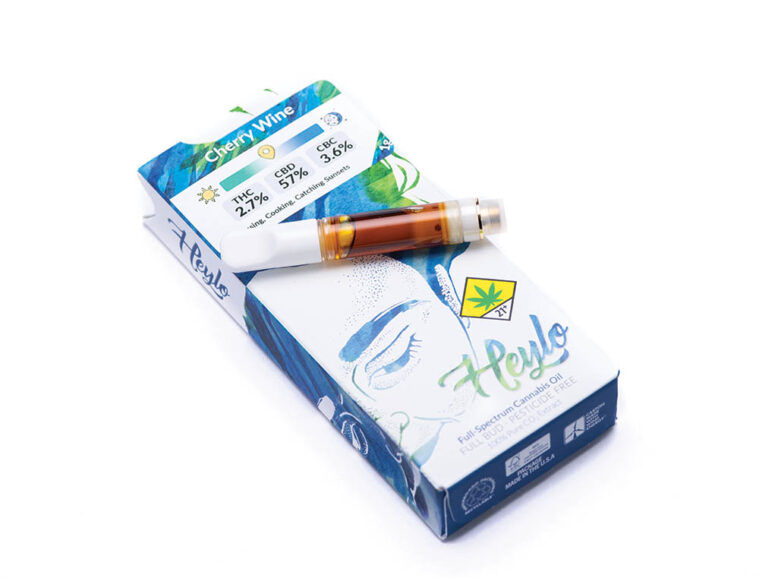 Relaxing and flavorful, the weed equivalent of an end-of-day glass of wine is so much healthier! The Cherry Wine from Heylo is full spectrum CO2 with 57% CBD, 3.6% CBC and only 2.7% THC, providing a low psychoactivity buzz that's chillaxed and perfect for ridding stress or pain at any time. Tasting of rich earthy cherries, it's smooth and medicinal – and great for balance after a high-THC dab!
2.7% THC | 57% CBD | 3.6% CBC
@heylocannabis
---
Cookie Jar Cannabis
Super Cookie Live Resin Jr Cartridge
Dip your hands in the cookie jar and grab a fat hit of gassy-earthy-cookies that tingle the nose on exhale and brighten senses before slamming them in an uplifting, but totally stoned buzz.
---
Treehaus by Heylo
Demon Slayer Cartridge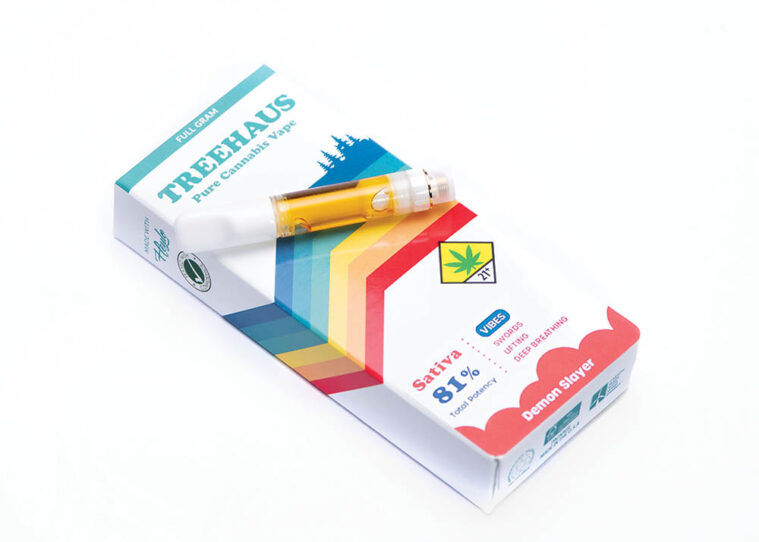 Cannabis is great for slaying demons internal and external, especially the high terpene CO2 from Heylo – bringing full spectrum, strain specific flavor and a clean vapor. This sativa strain is perfect for fighting evil – aka activities like cleaning – with a rich, creamy, vanilla-berry-pine exhale and an uplifting, head-in-the-clouds high.
81% THC
@heylocannabis
---
Skord Marijuana
Zazul #4 Cartridge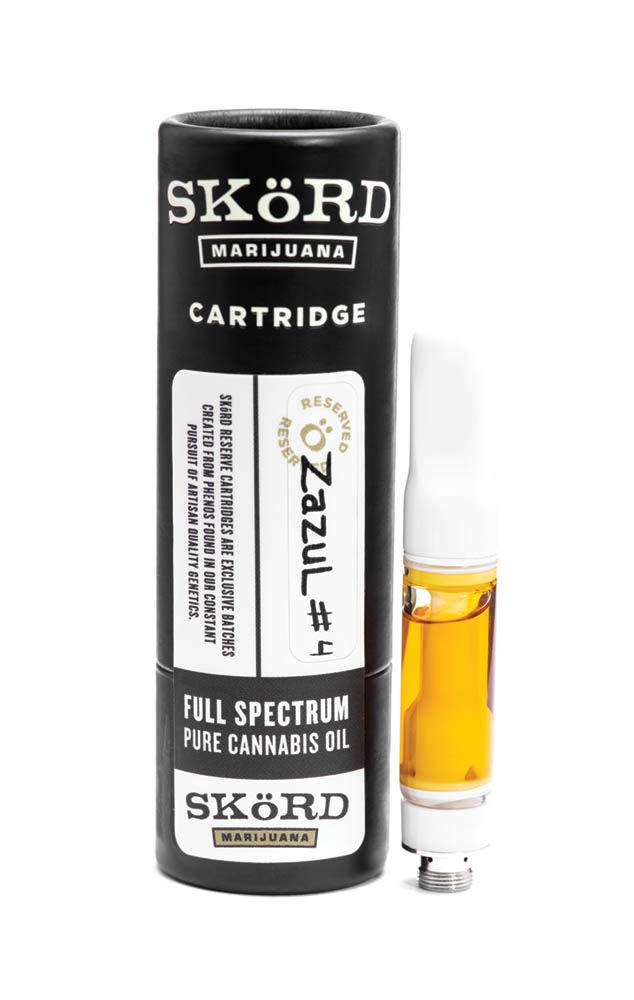 Zazul sounds like a made-up stoner word, kinda like zaza, and we love it! This strain, pheno hunted by Skord, is featured in the January 2023 article "On the Hunt" online at leafmagazines.com. The strain is Zkittlez x Planet Purple originally bred by Archive Seed Bank, with the Zazul #4 pheno being unique to Skord. The premium PHO concentrate leads with a candied Zkittlez, with spicy-earthy-cookies and a sharp, fruity zing that's complex and delicious.
---
Skord Marijuana
Dirty Donut Cartridge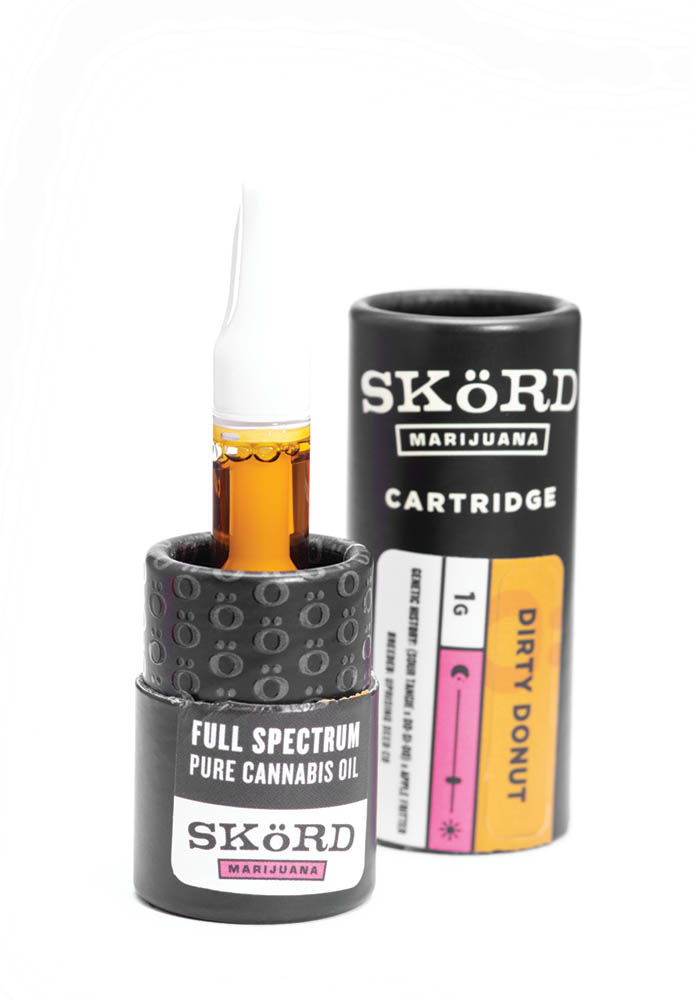 This funky and fun named strain is a cross of Tangie x Dosidos x Apple Fritter bred by Uprising Seed Co. – delivering a loud and yeasty, sour-citrus inhale that's complex and smooth – resulting in a sedated energy that's perfect for stoned daytime activities.
---
Solr Bear Solventless
Azul Runtz Live Rosin Cartridge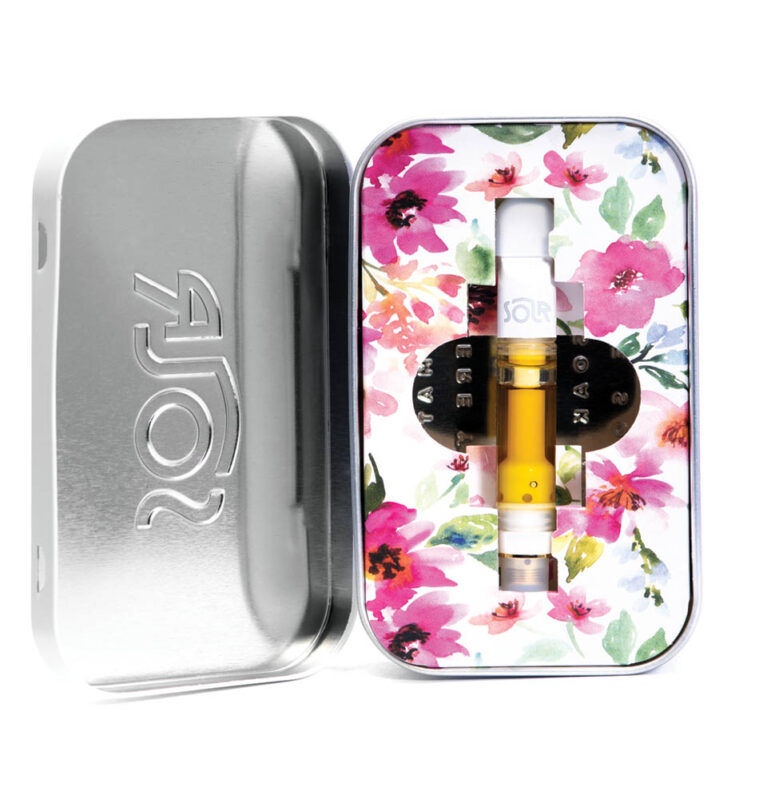 Rich and mysterious, this golden rosin has a deliciously dark flavor profile, with a peppery-rubber-gas and a hint of Agave Runtz that provides a kiss of sweetness on exhale – resulting in a full spec, chillaxed buzz that's great for lazy moments.
---
Panda Pen
Original Glue Distillate Disposable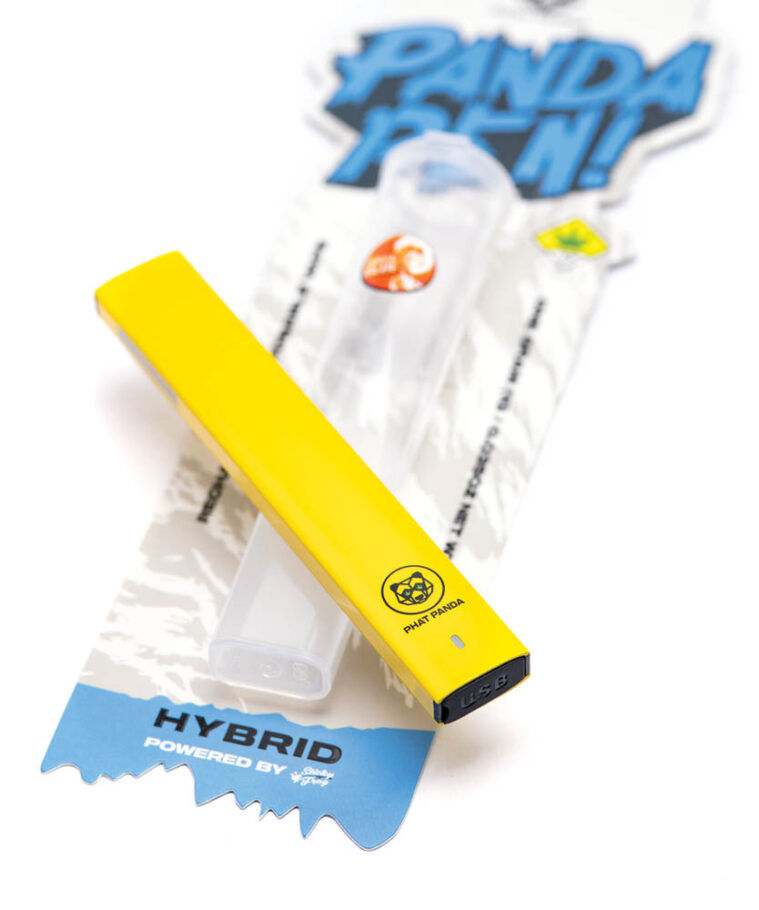 Thick and gluey with creamy notes of lemon-gas, this high potency pen has a quick-hitting, stoney effect that's relaxing and spacey.
95.09% THC | 3.96% CBD
@phatpanda
---
Panda Pen
Raspberry x Skywalker Distillate Cartridge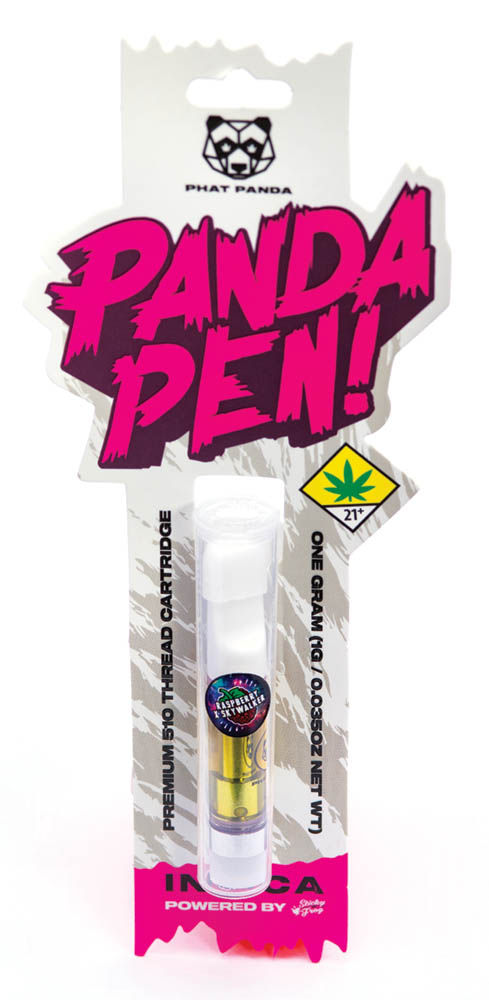 Fresh and fruity with bright green and hazy raspberry terps reminiscent of the foam on a berried hefeweizen, this cartridge delivers a heavy, high-THC hit that's sedating and giggly.
90% THC | 3.19% CBD
@phatpanda
---
Lifted Cannabis Co.
OG Mintz Live Resin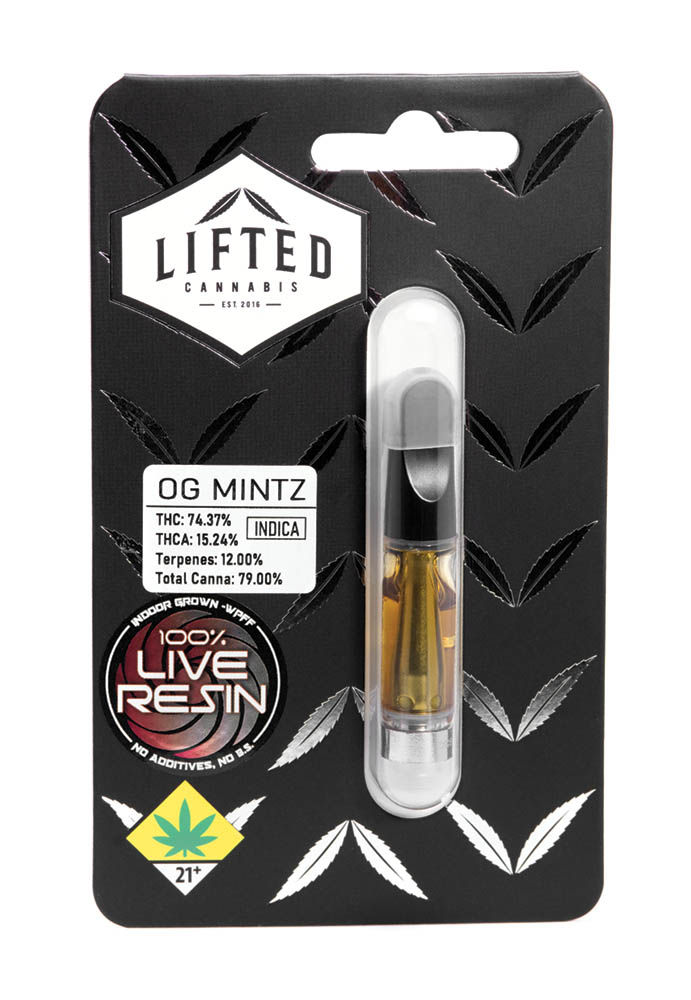 Deliciously thick and super terpy, this live resin grips the lungs with OG gas and a tingly, earthy-minty-Z exhale that rushes into the mind – sedating thoughts and slowing time before melting into the body in waves of chillaxed euphoria.
74.37% THC | 12% Terpenes
@lifted502_
---
Lifted Cannabis Co.
Wedding Cake High Terpene Extract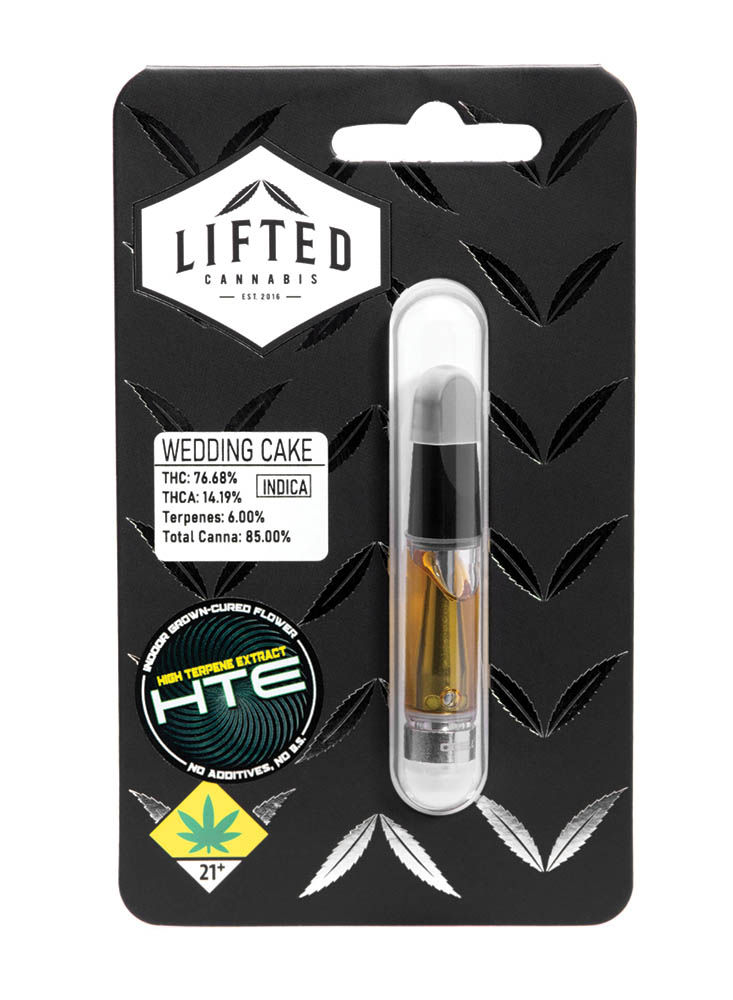 This potent cross of Triangle Kush x Animal Mints has a thick and rich vapor that consumes the senses with earthy dark notes of chocolate-Kush-gas with a minty-sour-pine exhale that tickles the palate as effects wrap around the body like icing on a cake – delivering a mentally enthusiastic, couchlock high with a side order of the munchies.
75.68% THC | 6% Terpenes
@lifted502_
---
Tyson 2.0
Banana Punch Live Resin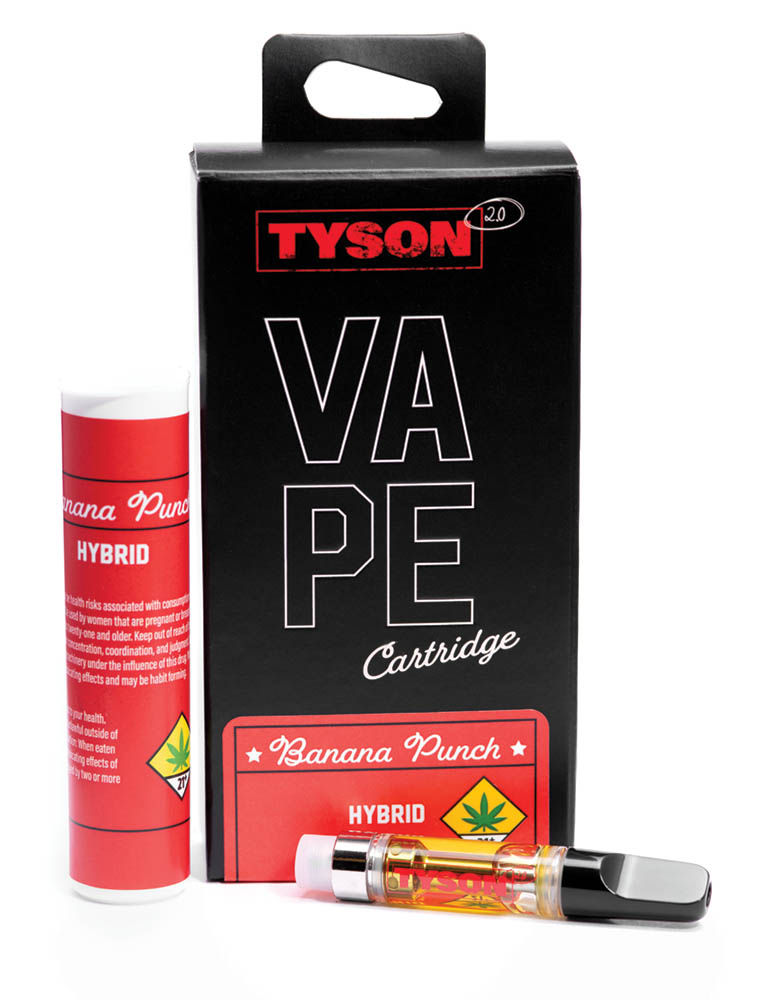 Thick and heavy like a punch from the Champ, this earthy-berry-banana vapor is creamy and gassy, with a mentally uplifting, but sedating body high – great for Netflixing episodes of "Mike Tyson Mysteries."
---
Spoil'd
Pineapple Express Distillate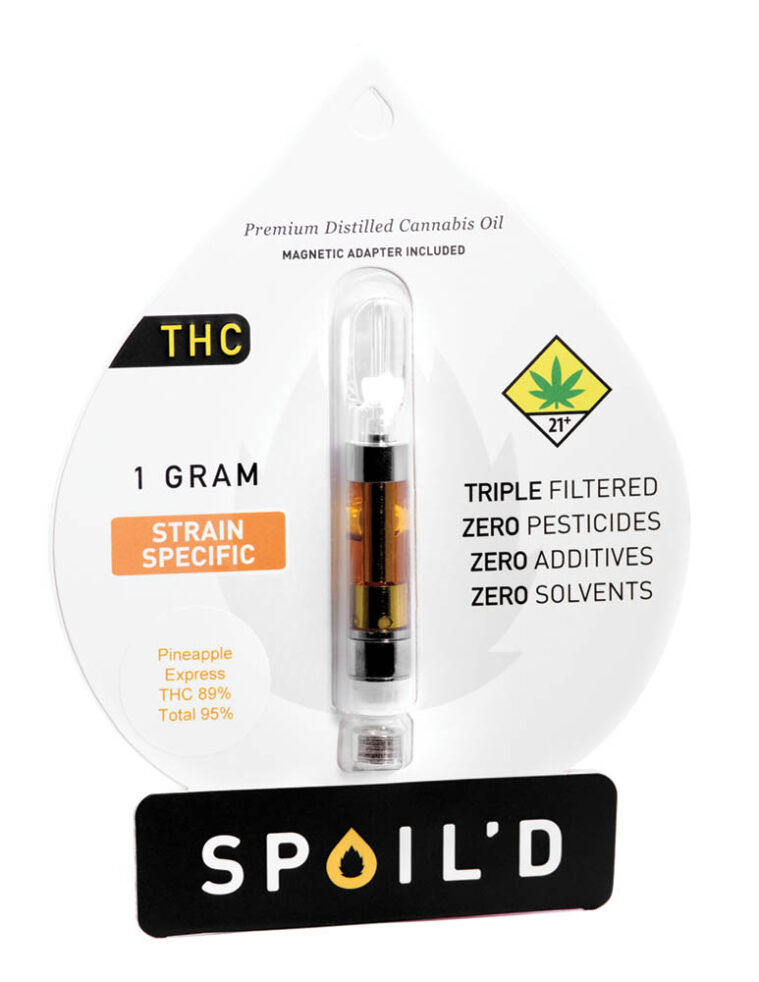 A classic strain and high-larious stoner movie, this sweet tropical cultivar sends waves of hibiscus and haze through the lungs and into the mind – sending the vibe to island mode with a relaxing, uplifting buzz.
89% THC
@spoildconcentrates
---
Spoil'd
Grape Ape Distillate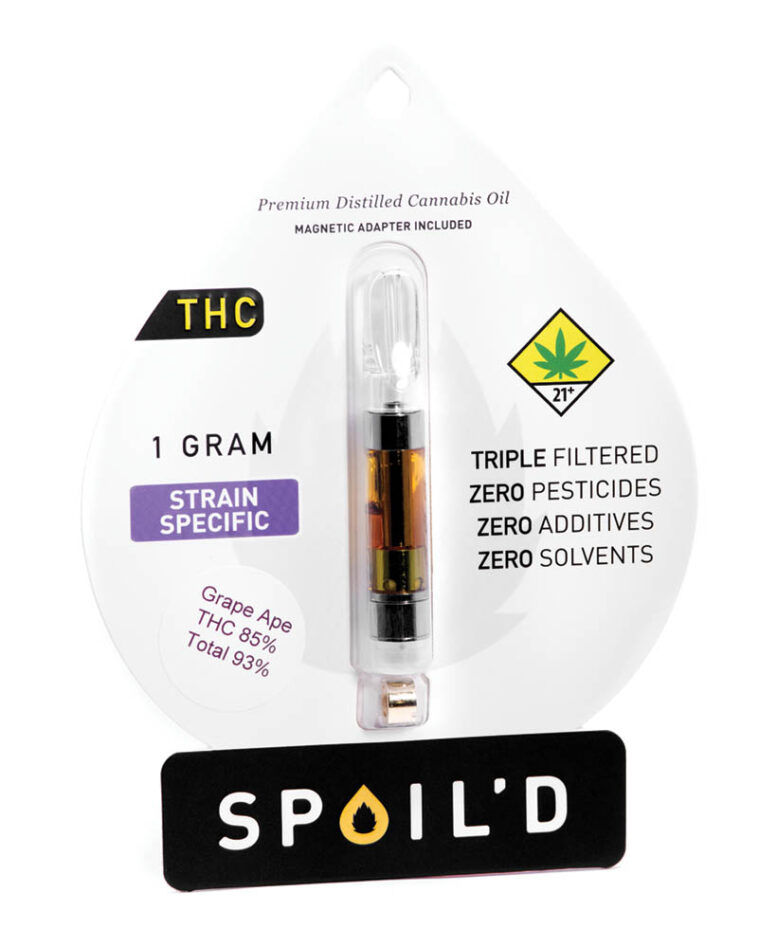 Spoil'd carts come with a magnetic adapter for batteries, which makes an already beautiful golden cartridge that much cooler. The Grape Ape brings classic flavors of spicey-grape-Kush with a robust gassy-haze that delights the senses before delivering an indica high worthy of King Kong.
85% THC
@spoildconcentrates
---
Dabstract
Ice Cream Cake HTE Cartridge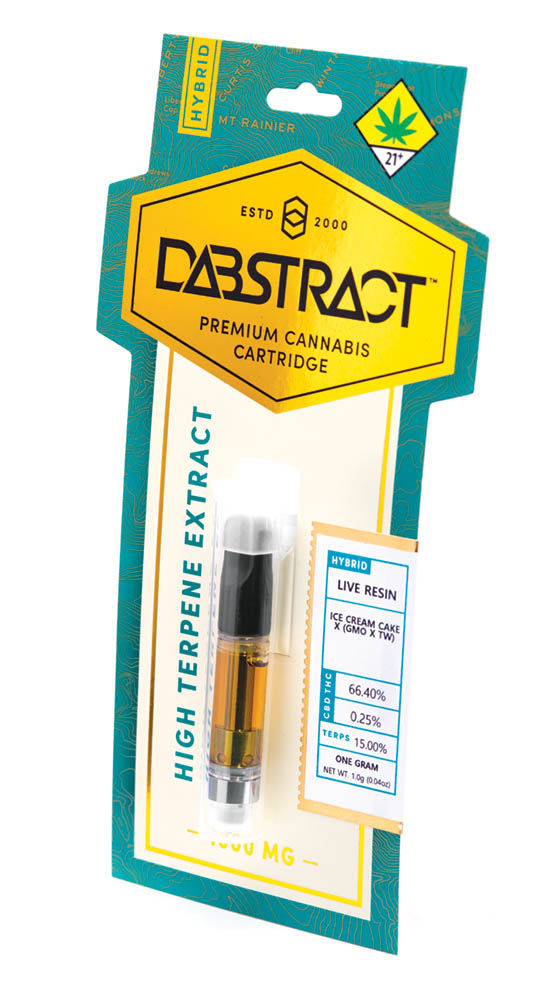 This cakey and pungent high-terpene extract smothers the senses with heady notes of piney-gassy-cookies that deliver a floaty, euphoric and chillaxed high that comes with a case of fridge-raiding munchies deserving of the strain name.
66.40% THC | 15% Terpenes
@dabstractlabs
---
Optimum Extracts
Huckleberry Haze Distillate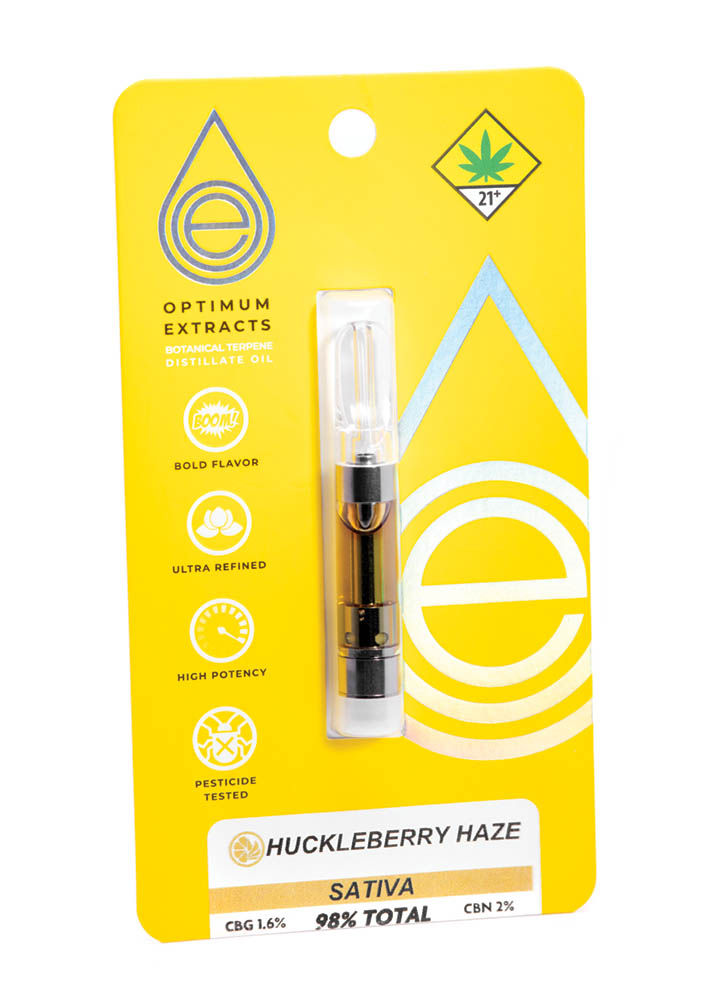 Syrupy sweet with a thick vapor that tastes yummy enough to frost a shortbread cookie with, this fruit forward, jammy distillate with botanical terpenes tastes delicious and delivers a heady, powerful, high-THC experience.
92.2% THC | 1.6% CBG | 2% CBN
@optimum_extracts_wa
---
Optimum Extracts
Mandarin Sunset Full Spectrum CO2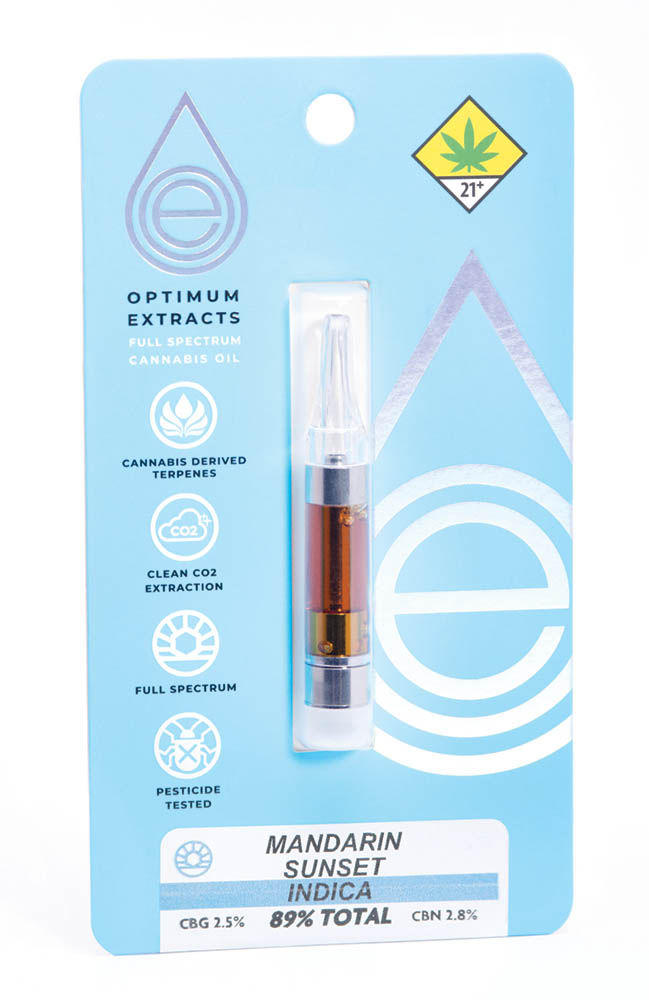 Oozing with warming notes of tropical citrus with a fresh floral gas, this golden oil is full of beneficial cannabinoids and terpenes that pack a heady punch – delivering a heavy indica high that's giggly, calm and in the moment.
79.5% THC | 2.5% CBG | 2.8% CBN | 1.7% CBD
@optimum_extracts_wa