Agro Couture
Purple Punch Live Resin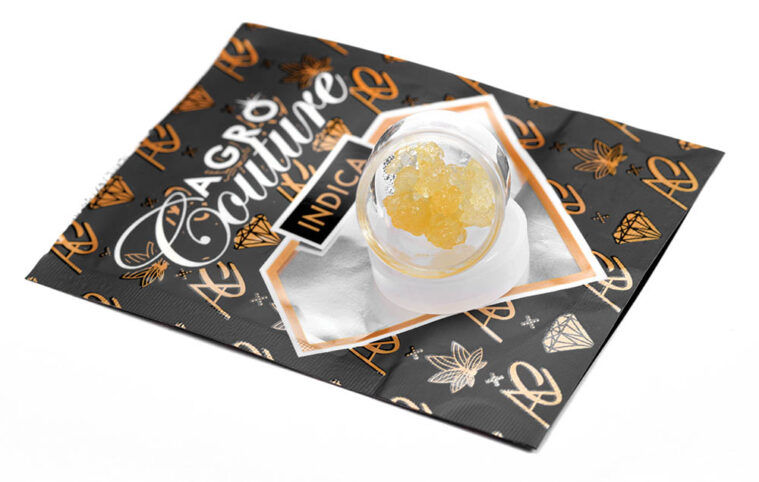 Golden crystals glistening with terps, the Purple Punch delivers a fizzy-berry-gas that tantalizes taste buds while filling the mind with a happy-go-lucky buzz that can make any moment a special one.
94% THC
@agrocouture
---
Agro Couture
Super Lemon Haze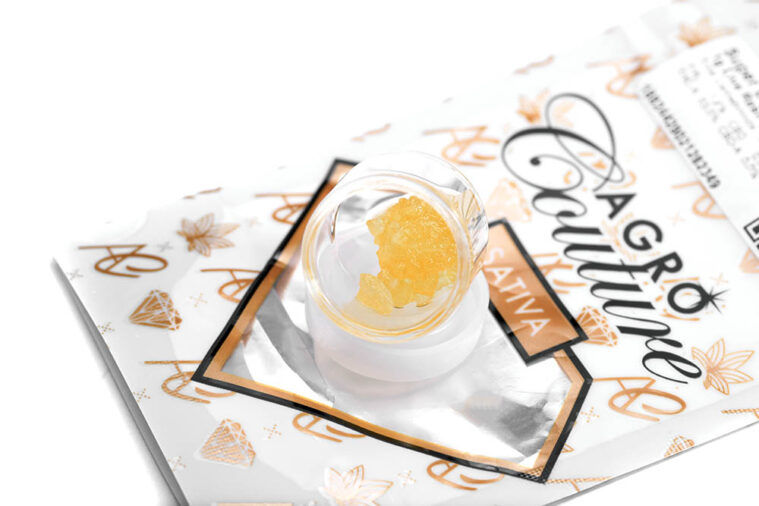 Bright and hazy with uplifting notes of lemongrass, and a hint of citronella with a Kushy exhale, this classic sativa kicks in immediately – elevating the mood and sending a surge of stoney energy to the mind and body.
93% THC
@agrocouture
---
Slab Mechanix
Berry Caipirinha Nug-Run Sugar Wax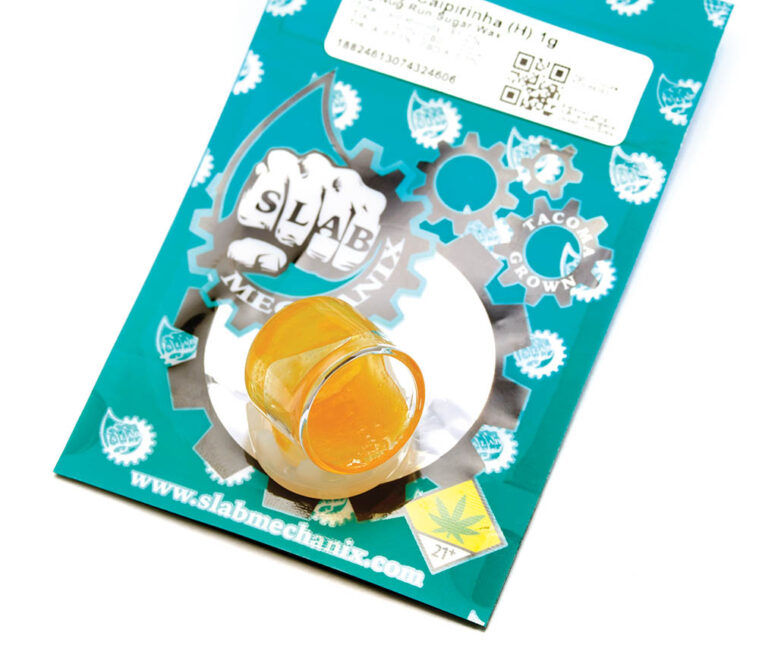 We can't pronounce it, but this fruit-forward, golden, nug-run sugar wax is bursting with rich red berries and vanilla-citrus-gas that fills the lungs and warms from the chest outward – delivering a body high that feels like wearing a weighted blanket, with a drooly euphoria to balance out a chillaxed, end-of-day buzz.
67% THC
@slabmechanix
---
Freddy's Fuego
Lemon Shortbread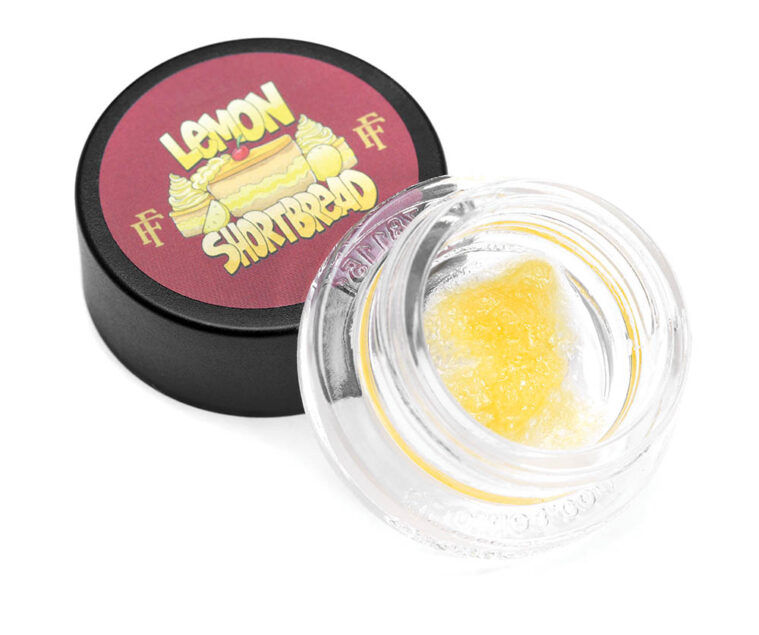 Dessert dabs are the best, and this bright lemon-kushy-custard oil doesn't disappoint. First tokes have a breathy-yeasty-cakey aroma reminiscent of cookie dough before baking, with a bright, sugared lemon custard vapor that lingers on the palate as effects rush to the frontal lobes – stimulating thought while slowing the body in a floaty and heady daytime high.
---
Freddy's Fuego
Big Baby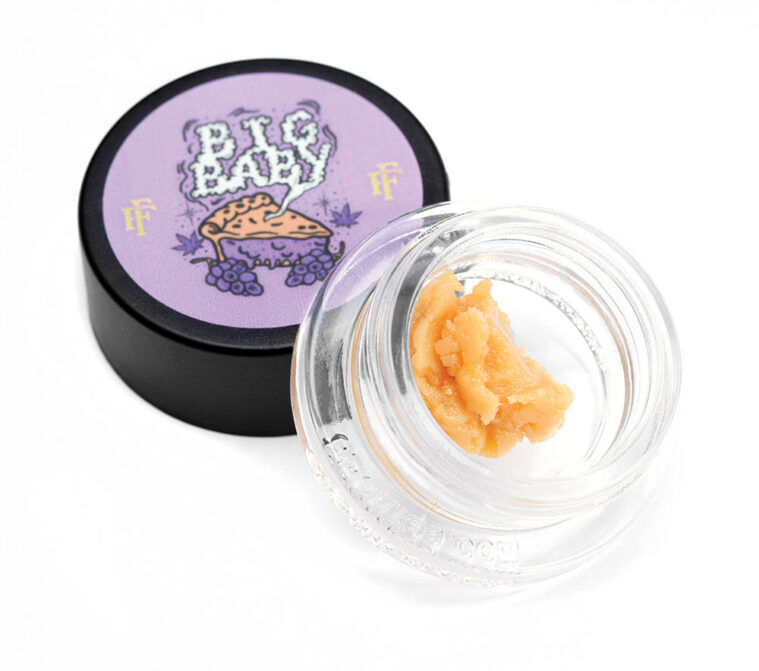 Loud, sour and funky – like a delicious dabbable version of a dirty diaper – but in a stinky terps way! Ripe with vanilla-rum-berries and a citrus-pie-gas finish, this vapor melts the mind and glues you on your backside – like a big baby in a dab timeout.
---
Petrol Extracts
Duct Tape Petrol Paint Terp Sauce Infusion Brush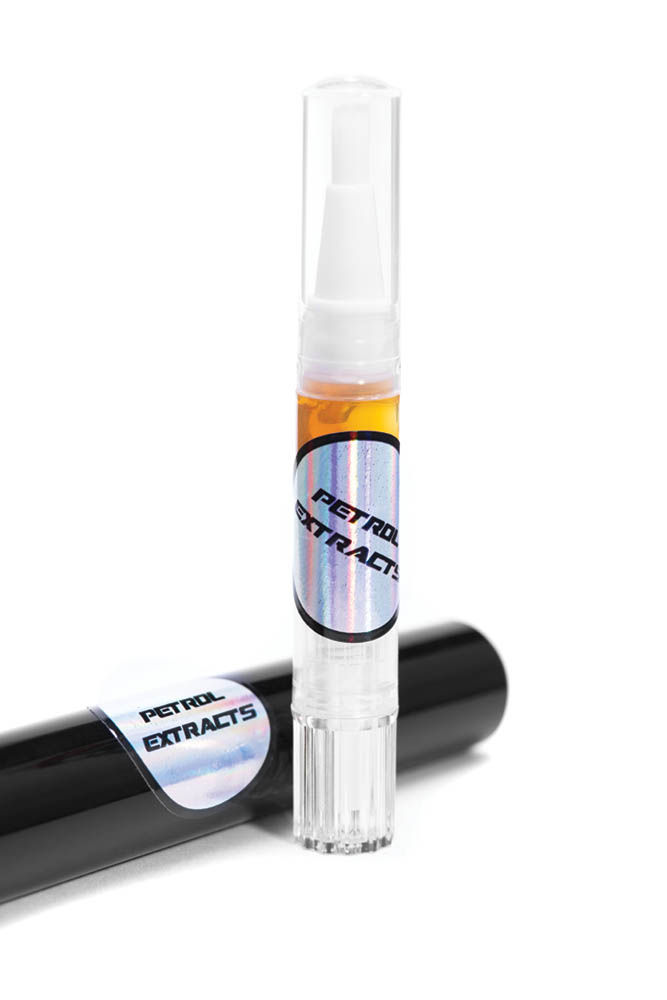 Make any joint infused with this ingenious new delivery method from Petrol Extracts. Using click-tip tech and a brush, you can slowly add the gluey-gassy terps of the Duct Tape to the inside during rolling, or outside of any joint or blunt – transforming a normal experience into an infused sesh!
---
Alpenglow Extracts
Black Bananaz Live Resin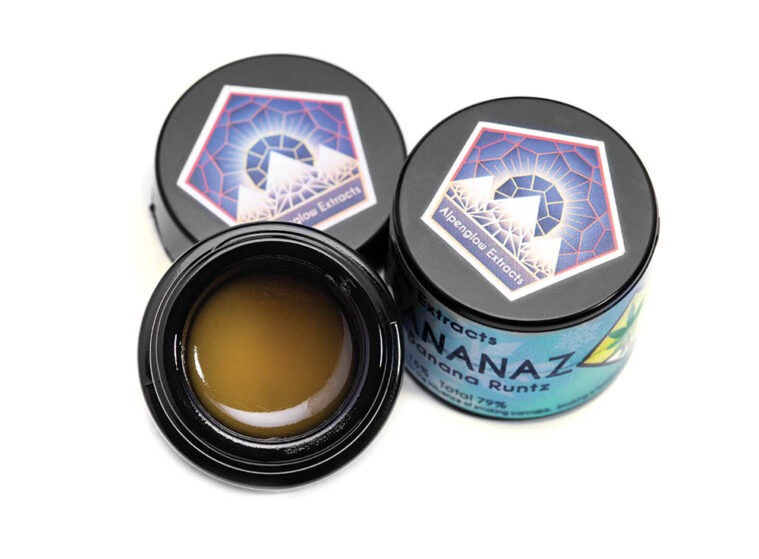 Fermented bananas full of rotting gas and Z terps burst out of the jar, intoxicating the mind with each sweet 'n' sour toke – delivering a vanilla-petrol exhale and a rush of euphoric, cerebral energy.
66% THC
@alpenglowextracts
---
Gold 'N' Grams Concentrates
Lemon Peel Single Source Run Fire in Ice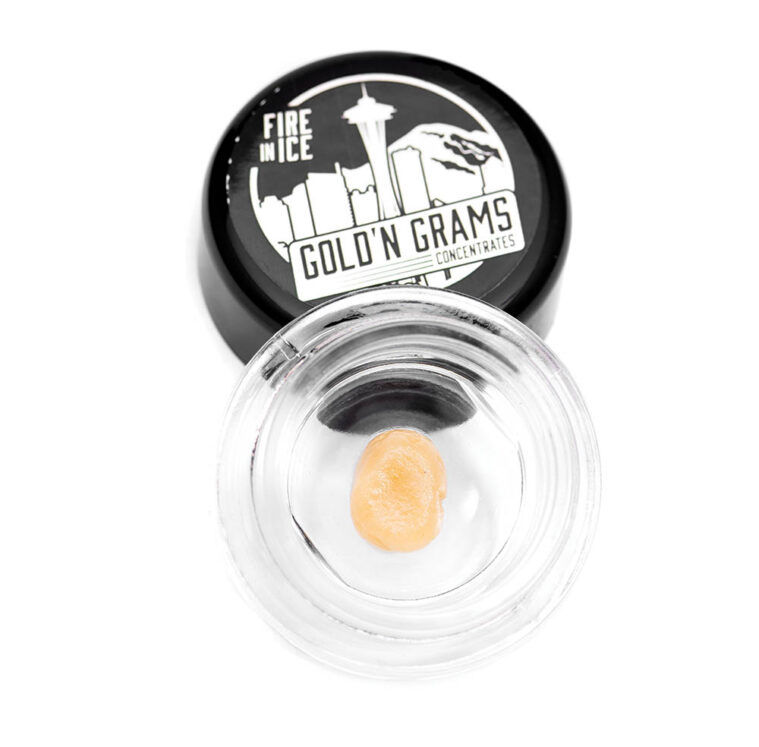 Freshly-peeled lemons melt into a gassy-pepper-pine for a balanced, sweet 'n' sour funk that tastes like candied lemons with a dancing-in-the-rain, feel-good high.
---
Legendary Laboratories
Strawberry GMO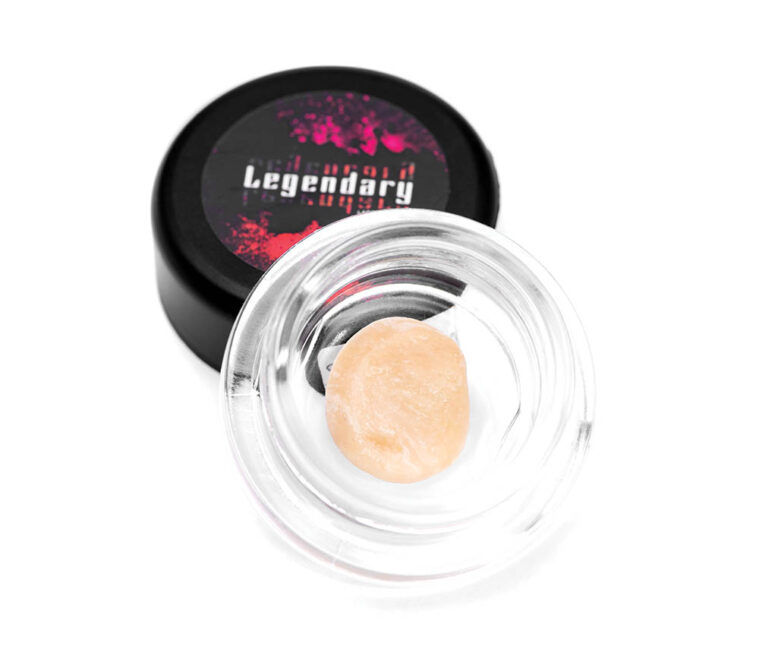 Mouth-watering, freshly-picked strawberries dipped into a field of earthy garlic – delivering a superb, syrupy smooth exhale that fills the mind with a stoney, cerebral energy and relaxed muscles that are ready for any adventure.
---
Gold 'N' Grams Concentrates
Sweet Tartz Single Source Run Fire in Ice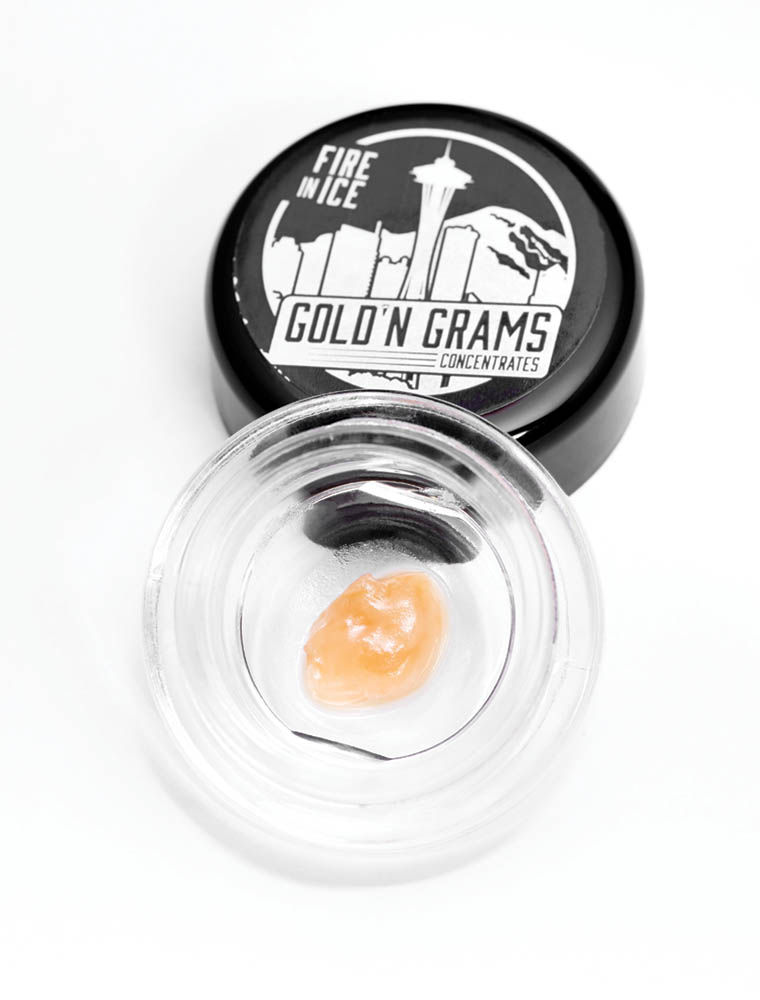 Candied Tangie melts into a citrus-gas with a hint of sour lemon peel that smells spectacular – delivering a smooth, sweet vapor and a top-of-the-morning hashy energy that's perfect for tackling work or pleasure.
---
Refine
Paloma Rocks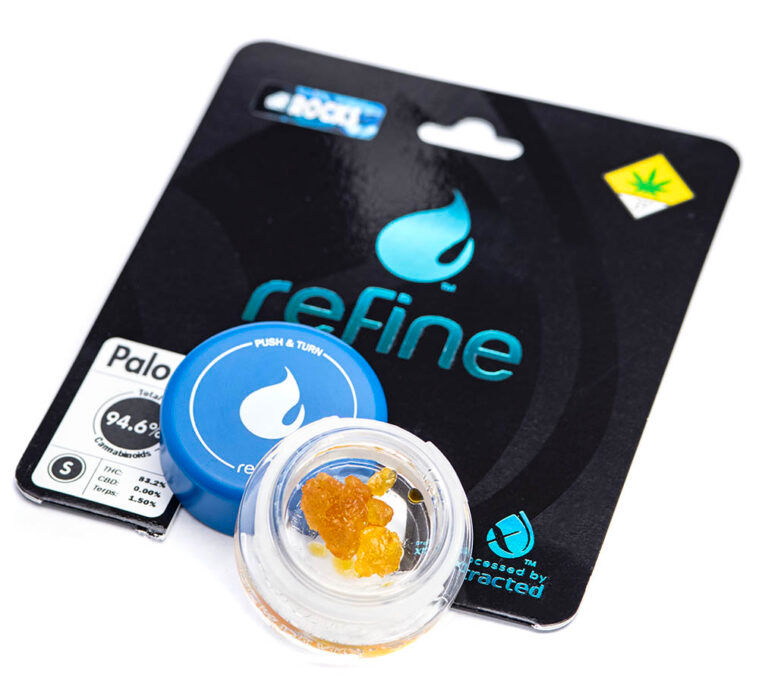 Perk up for this cocktail themed rocks and sauce that has a rich and robust grapefruit fuel with a tingly piney-kush exhale – brightening senses while relaxing the body for a perfect happy hour buzz.
83.21% THC | 1.5% Terpenes
@x_tracted
---
710 Phantom
Georgia Pie Ectoplasm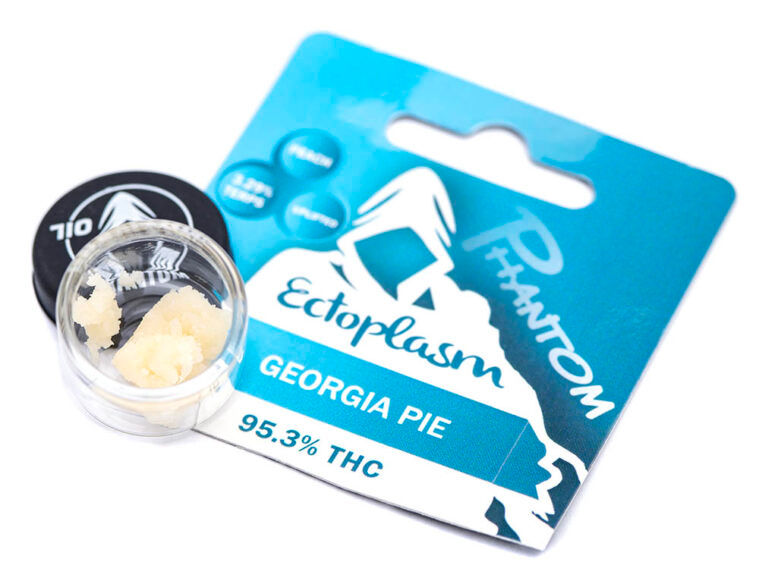 Fresh peaches melt into a creamy-yeasty-cookies that tastes like dessert and vaporizes into a heavy-THC high that dominates the senses and slows time as a chillaxed vibe takes hold.
95.3% THC
---
Refine
THCA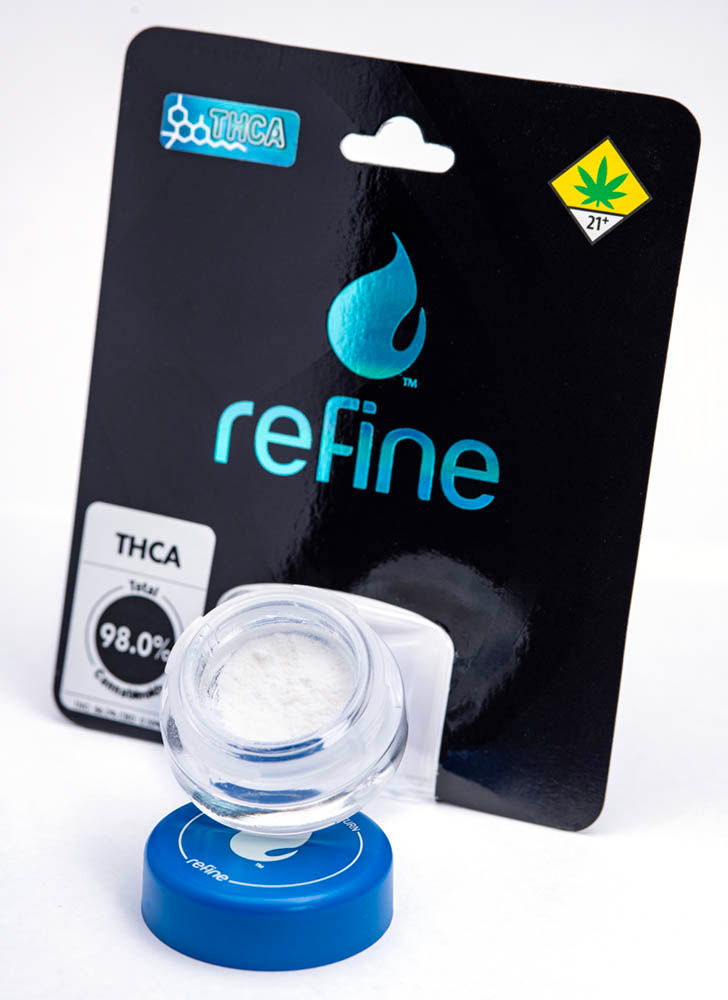 As refined as THC can get, THCA is the form it takes before being heated and vaporized or smoked. This high potency concentrate is perfect as a bowl topper or rolled into a joint or blunt to add a smack of high THC to any smoking experience.
86% THC
@x_tracted
---
Skord
Unicorn x Pineapple Pez #1 PHO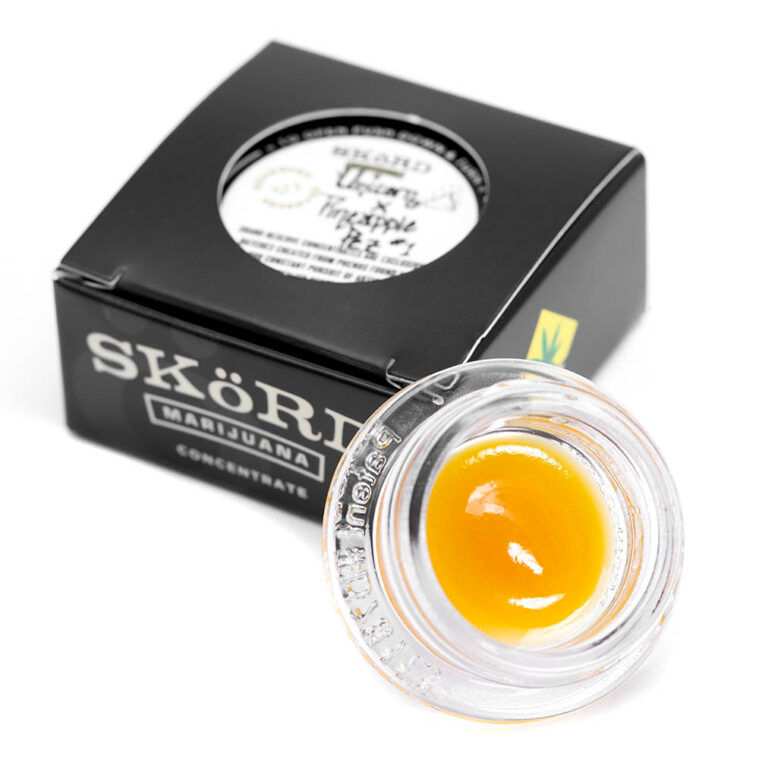 Known for pheno hunting, premium flower and propane hash oil, this exotic PHO is bursting with a rainbow of fruity Z terps with a tropical, skunky finish that dazzles the senses – gripping the lungs with a sour-Trix-glue that sends a high from the chest outward in a euphoric, glowing beam of potency.
---
Lazy Bee
Locktite Live Resin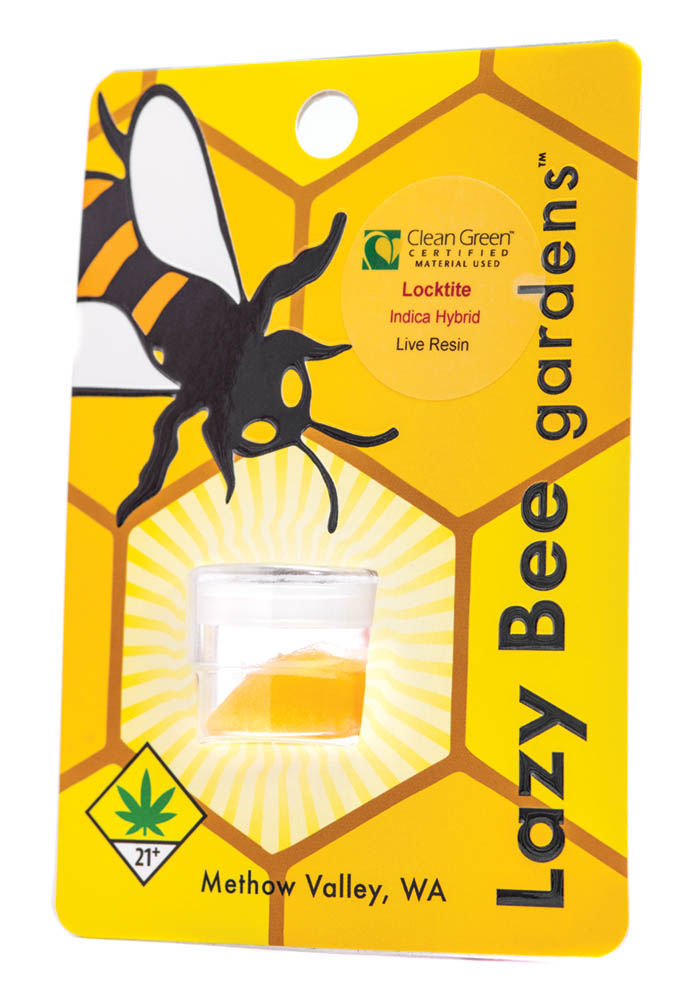 Bright citrus glue drips from this glistening live resin, with tropical notes of pineapple and guava that come alive in vapor – delivering a thoughtful euphoria to the mind while gluing the body firmly to the couch for a perfect Netflix and chill buzz.
62% THC | 1.8% CBG | 13% Terpenes
@lazybeegardens
---
Sticky Frog
Donny Burger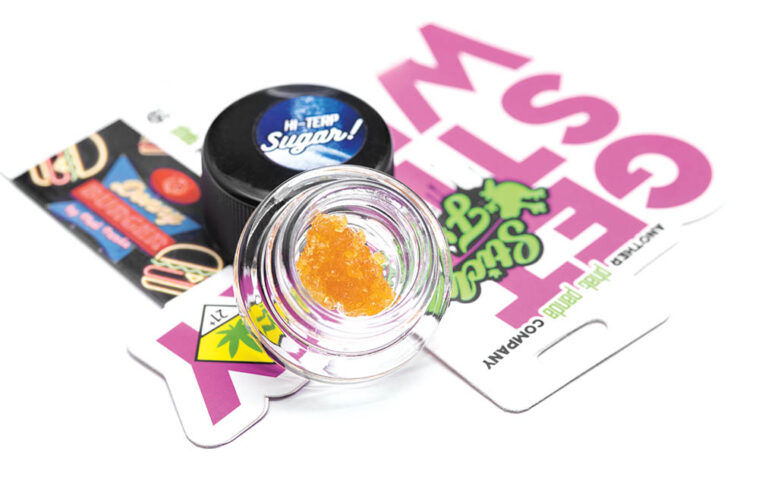 Get baked backyard BBQ style with this earthy-pickley-kushy live resin that delivers a heady derp effect that slows thoughts and simplifies senses for a stoney, munchies-driven buzz.
77.87% THC | 2.3% Terpenes
@phatpanda
---
Northwest Concentrates
Blue Slushie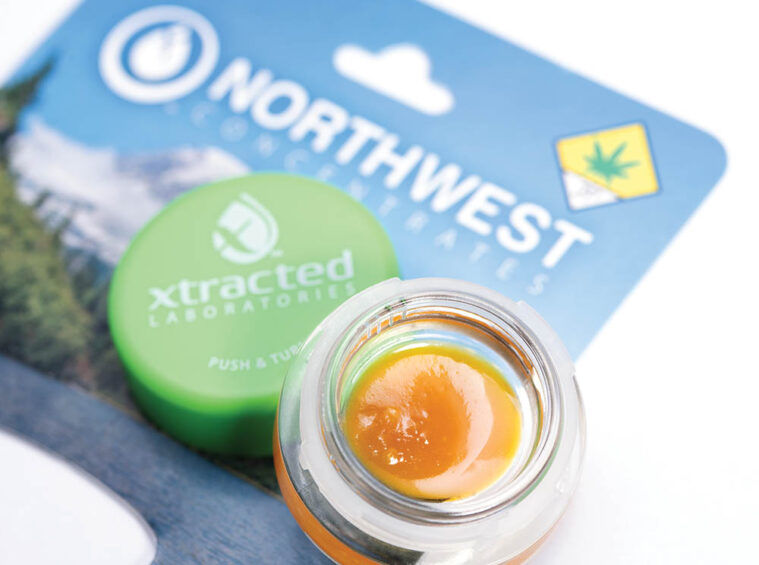 Bright and in your face with a citrus-gas and funky-sour Blue Dream haze that grips the lungs with a warming relaxation before smacking the frontal lobes with a stoney, euphoric high.
86% THC
@nw_concentrates
---
Lifted
Garlic Icing Sugar Crystals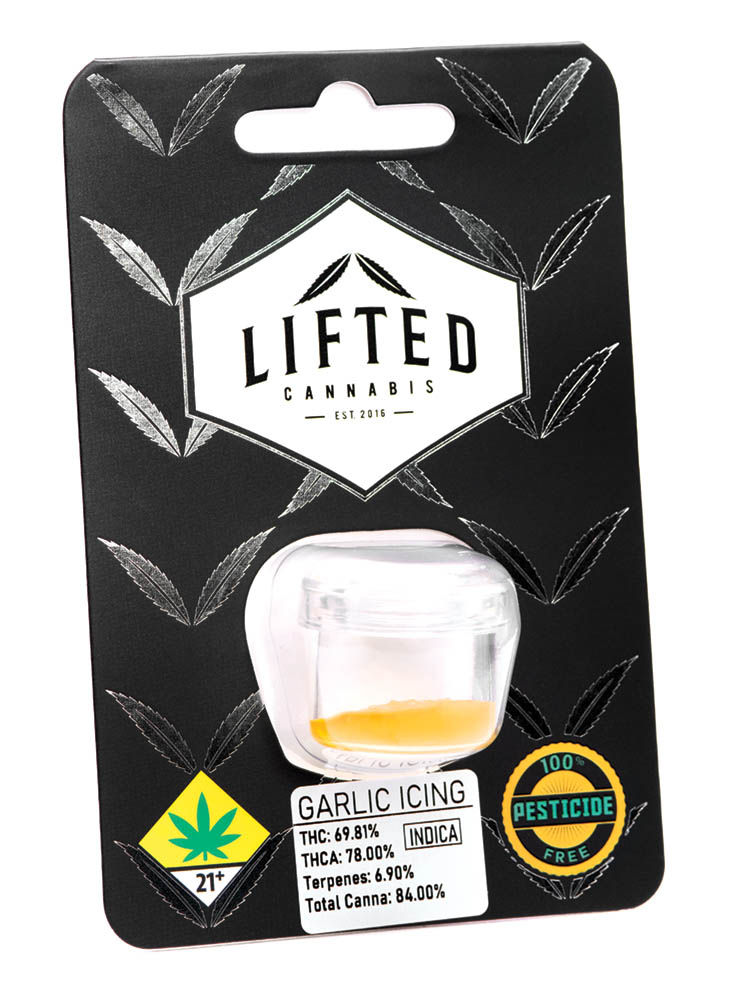 Raw and complex with dark notes of coffee, chocolate and garlic. Captivating the senses with a fetid funk that only a stoner could love – fogging the mind with a sweeter than expected citrus-garlic-glue exhale that tickles nostrils before hitting the head like a too-tight headband in a cerebral, elated high.
69.81% THC | 6.9% Terpenes
@lifted_502
---
Emerald City Cultivation
Juicy Cat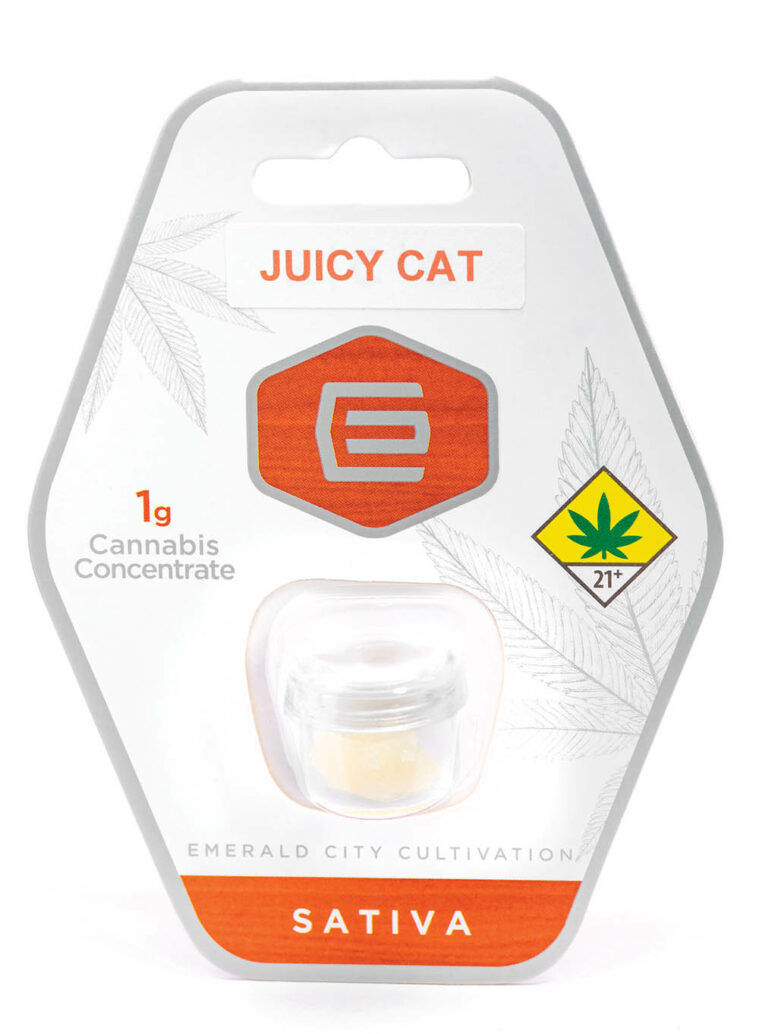 Nearly translucent, this light-golden, glistening oil is ripe with fermented lemons and vanilla-citrus-kush that brightens in vapor – uplifting the senses while sending a cheery energy to the mind and body for a dazzling daytime buzz.
---
Dabs 4 Less
Afghan Kush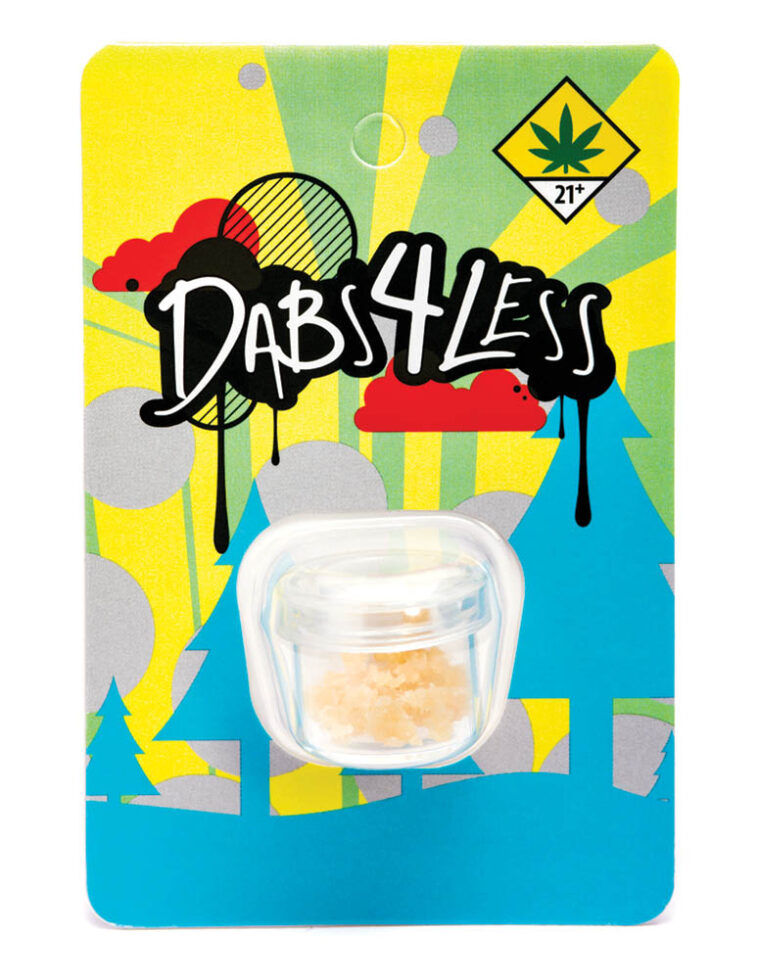 Rich and earthy with a bright piney-Kush flavor, this budget brand delivers high marks with a stoney, couchlocked buzz.
---
Lifted
Permanent Marker Cured Badder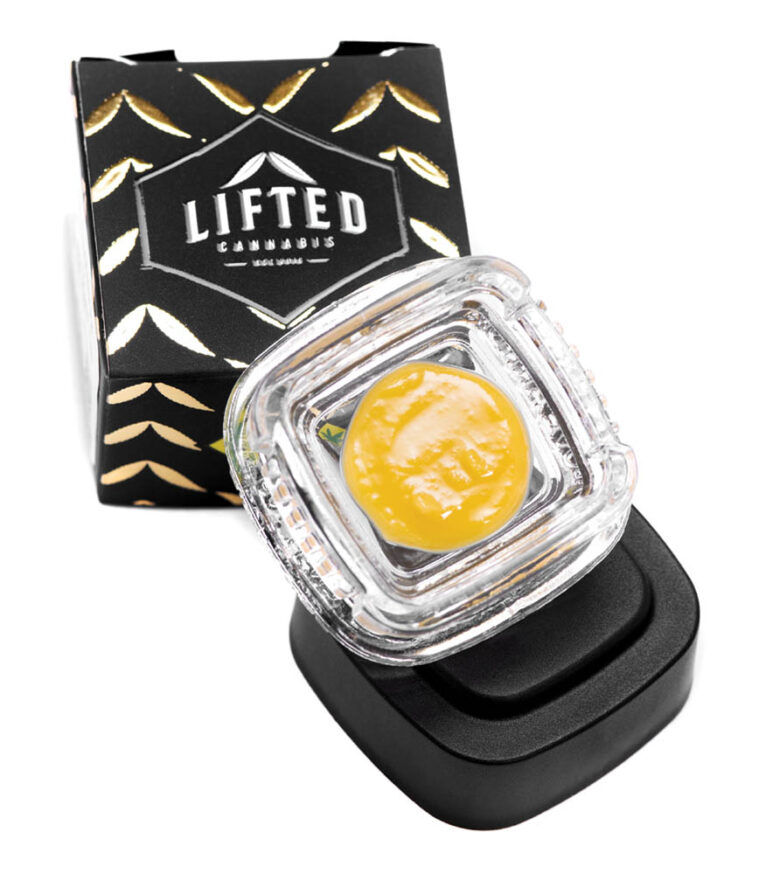 Sour funk permeates out of this golden badder that reeks with a greasy-rubbery-glue and a perfect dash of citrus gas that smells putrid and wonderful at the same time – delivering a sweet-ish, gluey exhale that rushes into the mind, melting into a puddle of happy indica bliss.
70.36% THC | 11% Terpenes
@lifted_502
---
Dank Czar
Apples & Bananas Live Resin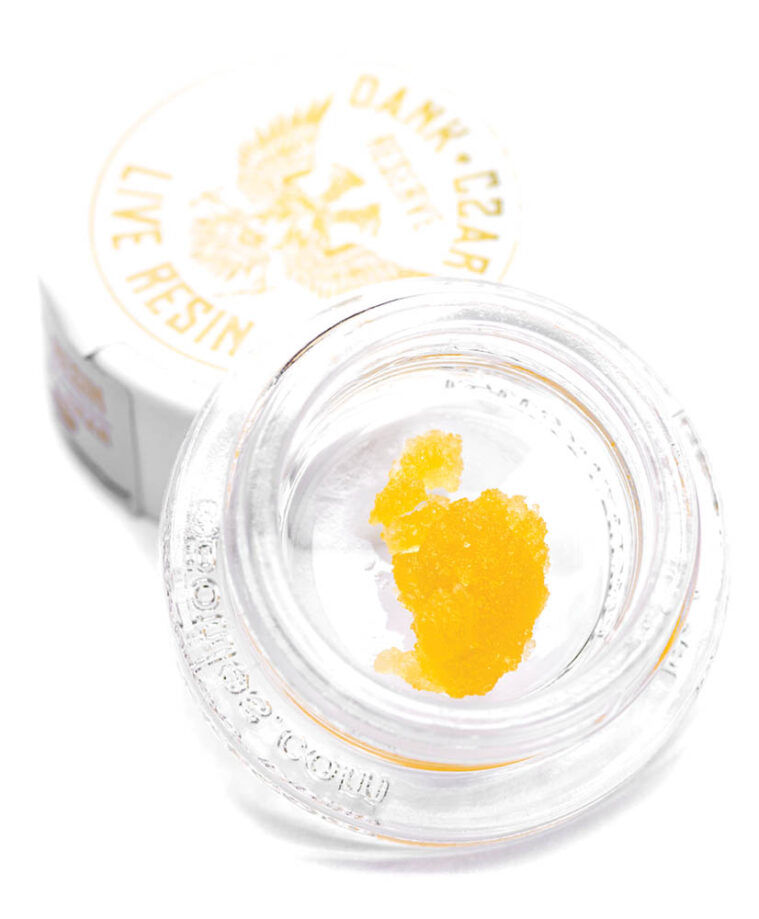 I like to dab, dab, dab, Apples and Bananas! Golden and glistening with fresh and fruity terps, this jammy oil smells good enough to lick … and tastes even better when vaporized. Delivering a woosh of green apple and citrus with a hint of sour gas – mellowing the mind instantly, sending you into a happy, chillaxed high that's perfect for a midday escape.
---
Bodhi High
Georgia Pie Live Resin Jewels 'n' Sauce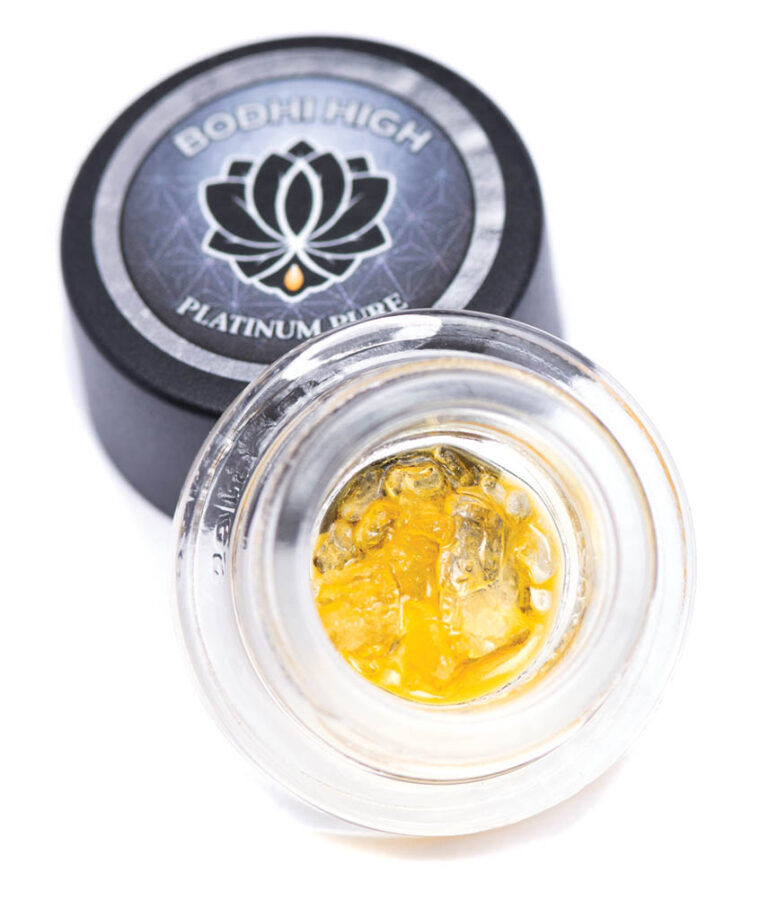 Big chunky diamonds of THCA swim in a live resin sauce that's dripping with creamy-berry-cookies notes and a funky-sour-pie kick that delivers a sweet-gassy exhale and a warming rush of time-warping euphoria that's perfect for in-the-moment adventures.
81% THC | 6.9% Terpenes
@bodhi.high.extracts
---
K Savage
Bacio Oreoz Cured Extract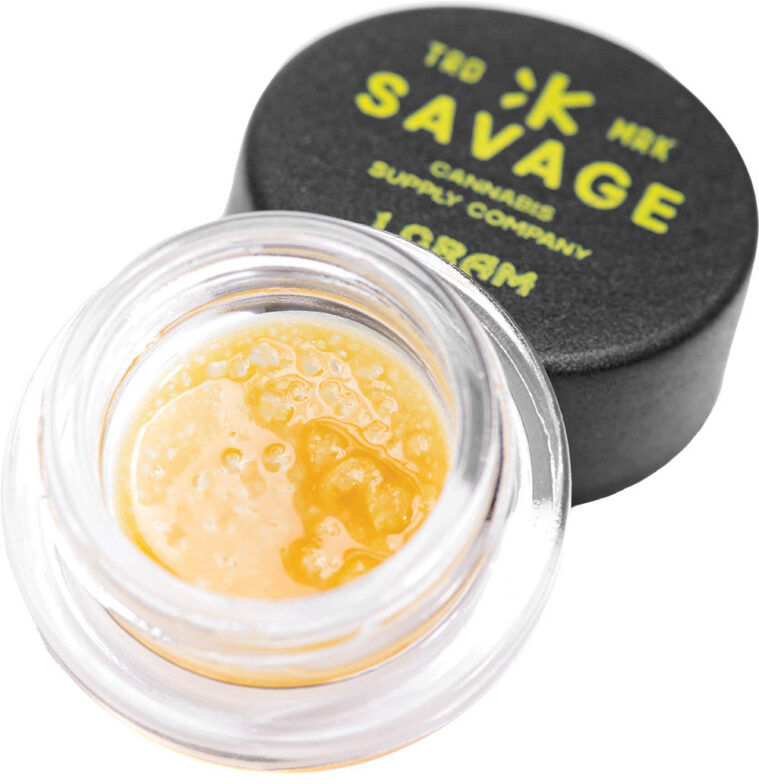 Bright and in your face with a creamy-citrus-turpentine fuel that tickles the nose on exhale before slamming into the mind with a frontal lobe numbing high that carries a drooly euphoria – perfect for munchies and getting lost on Netflix.
---
K Savage
Gelato Cured Extract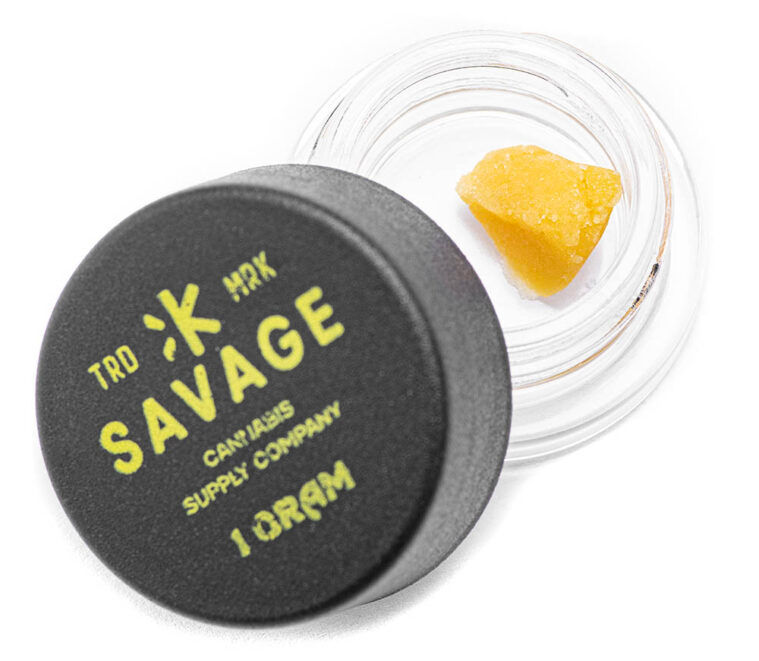 Floral and fresh fruit flavors melt into a fermented vanilla-citrus-cookies gas that is a unique twist on Gelato terps – hitting the lungs with a whisper of vapor that imparts a thoughtful, vibe-enhancing buzz that's great for creative activities.
---
Seattle Marijuana Co
Animal Mintz Live Resin BHO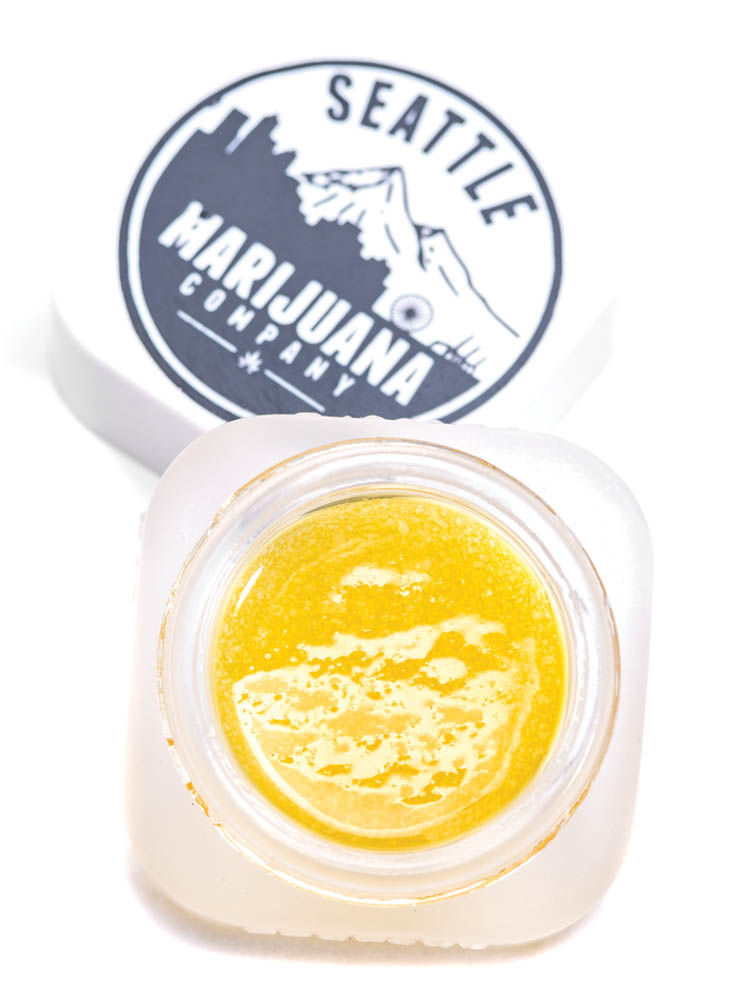 Sour power oozes from this heady live resin that's full of minty-funky-gas with a citrus kick that teases the senses with a rush of euphoria before wrapping around the body in a relaxed, anxiety-free indica buzz.
---
Emerald City Cultivation
Cured Block Party Resin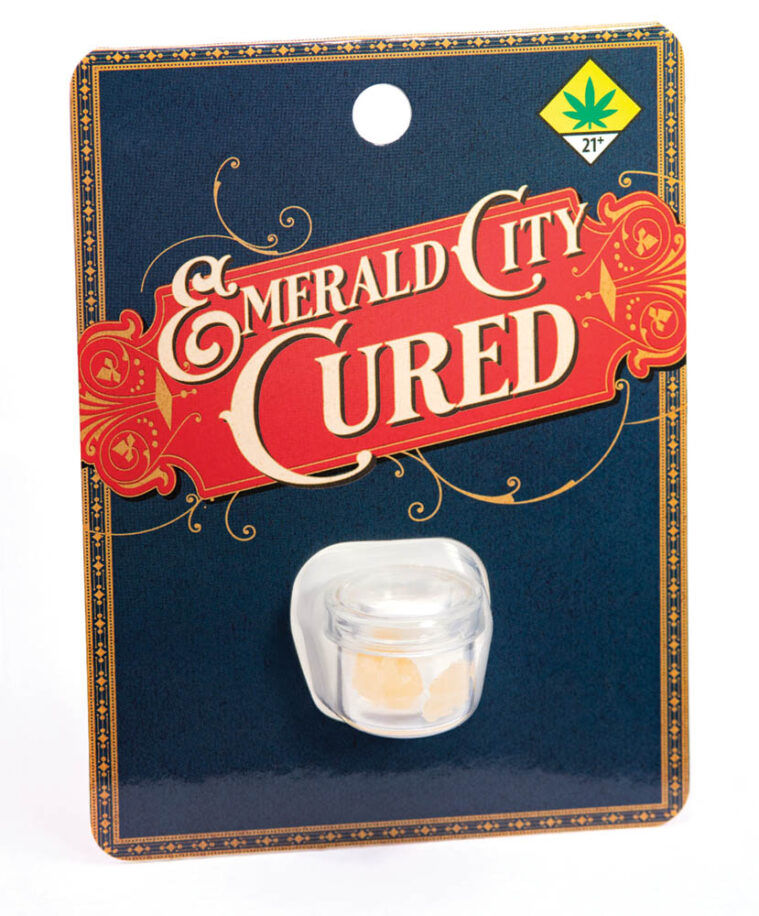 Loud and funky like a party should be, this cured resin is brimming with sweet rotten fruit and a sour grapefruit gas that teases the senses before delivering an uplifting, lighter-than-air body high that's ready for the dance floor.
---
Mad Mark
Applesauce BHO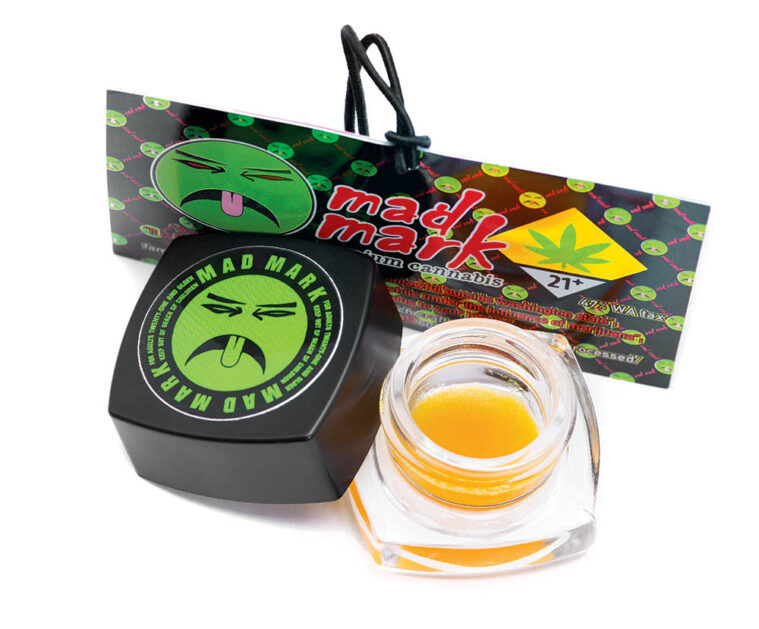 Turn the Mr. Yuk frown upside down with this syrupy sauce that's full of fresh, green apple-gas with a hint of grassy-haze that has a delightfully funky exhale and a chill, carefree buzz that's the opposite of mad … until the jar is empty.
---
710 Phantom & Sauced Cannabis Co
Strawberry Delight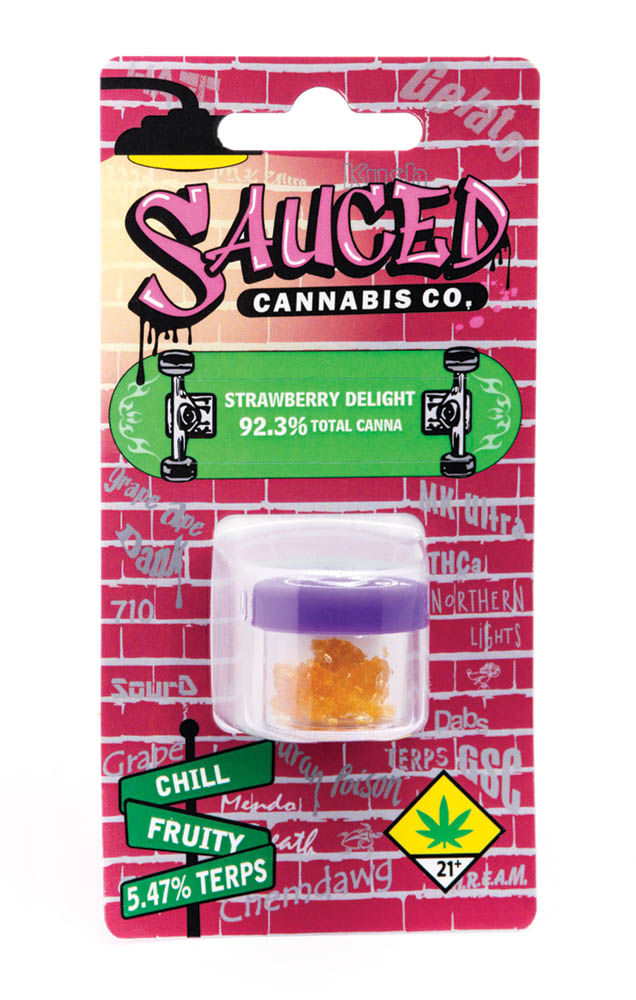 Earthy notes of strawberry fields fill the mind as golden crystals vaporize into a relaxed, toes-in-the-dirt high that's perfect for outdoor activities.
92.3% Cannabinoids | 5.47% Terpenes
---
Canna Whupass
Fruity Pebblz Peach Ringz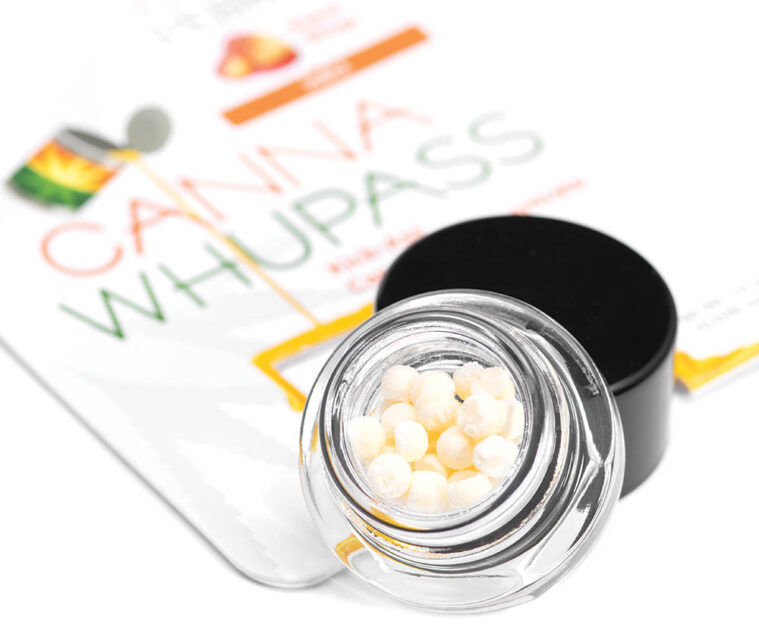 These delightful little pebblz of oil are perfectly sized for little dabs, or big globs, and remind us of the dab version of Dippin' Dots. Full of fresh Peach Ringz flavor, the vapor tastes like licking a bag of peach candy – delivering a high-THC buzz with a side order of sweet-minded munchies.
---
Strawberry Sherbet Dab Smackers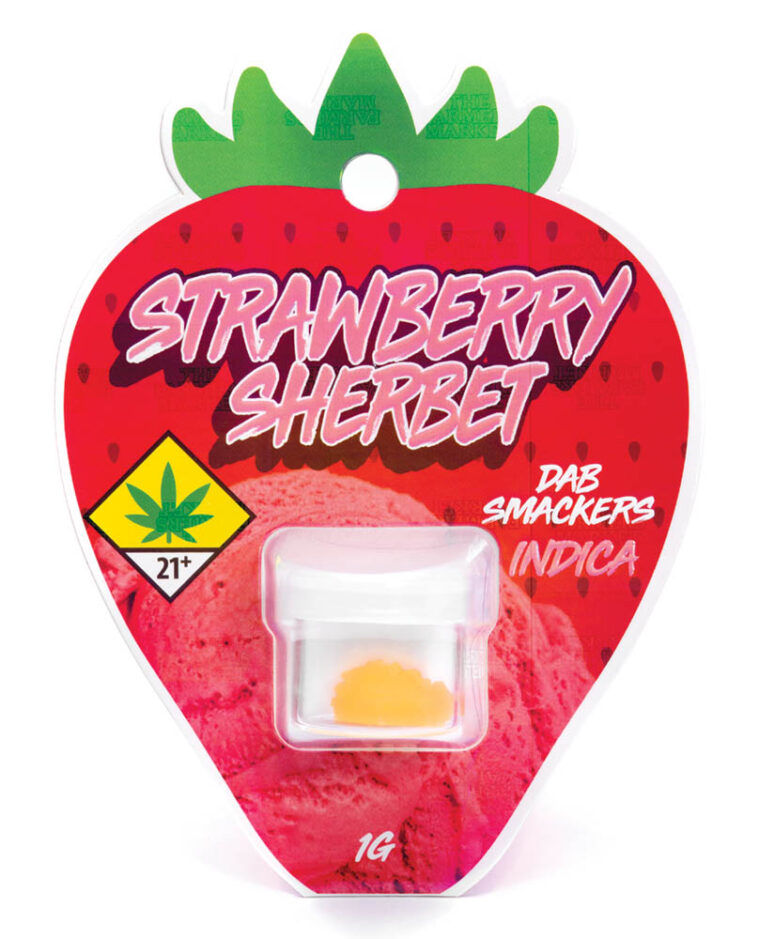 Bright notes of creamy strawberry candy ooze from the jar and smother the senses like a piece of toast covered in stoney jelly – delivering a high-THC buzz that's euphoric and lazy.
---
Fire Bros.
Jack Black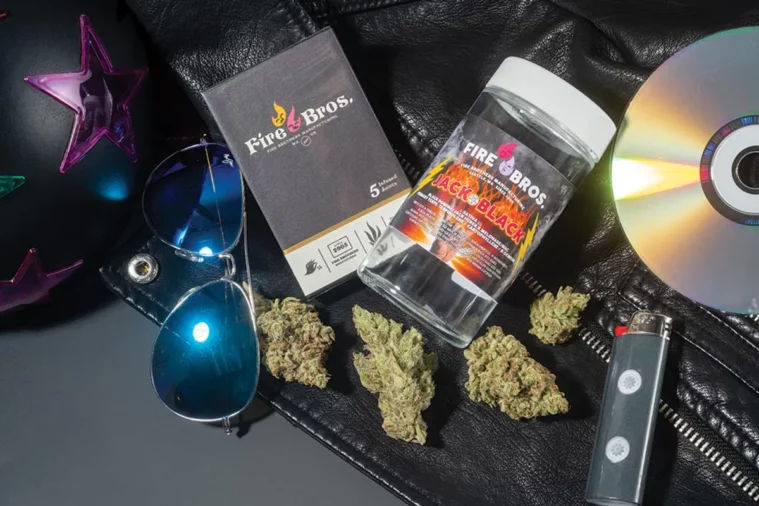 Our May Fun Issue Strain of the Month, this rockstar worthy flower shines in oil, riffing with a complex blend of earthy-gassy-skunk that battles with hazy-citrus-melons for a crescendo of flavor that delivers as a mellow vapor – tickling the nose and wrapping up the mind and body in a floaty, euphoric sativa high.
---
Fire Bros.
Lime Skunk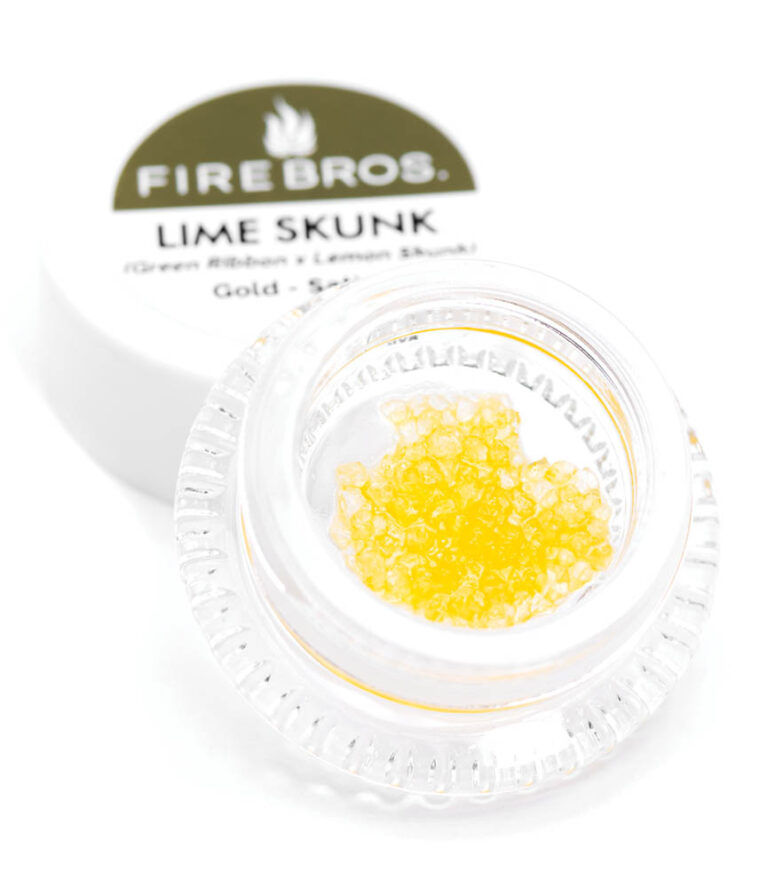 Bright and golden with in-your-face notes of vanilla-sugared limes and kushy-skunky-gas that lingers on the palate, this uplifting cross of Green Ribbon x Lemon Skunk has a floral, lime peel exhale and a 'calm mind meets energetic body' sativa high.
---
Flawless Extracts
Wedding Cake Diamonds & Sauce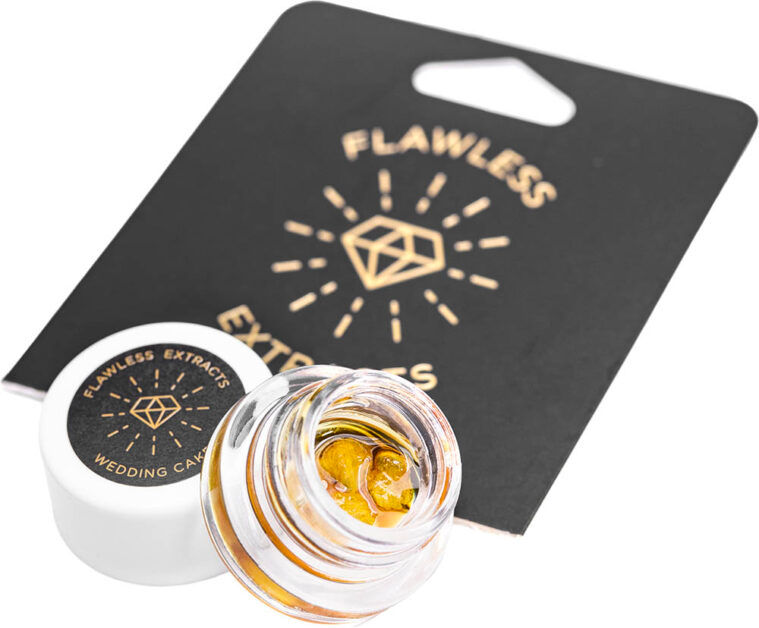 Big juicy diamonds float in a thick terpy sauce like icing on a kushy cake, with bright citrus-gas and sour-piney-cookies dominating the senses as the vapor fills the mind with a time-slowing, in-the-moment euphoric buzz ready for summer celebrations.
64.7% THC | 6.7% Terpenes
@flawless_extracts
---
Oleum
Moon Shadow Live Resin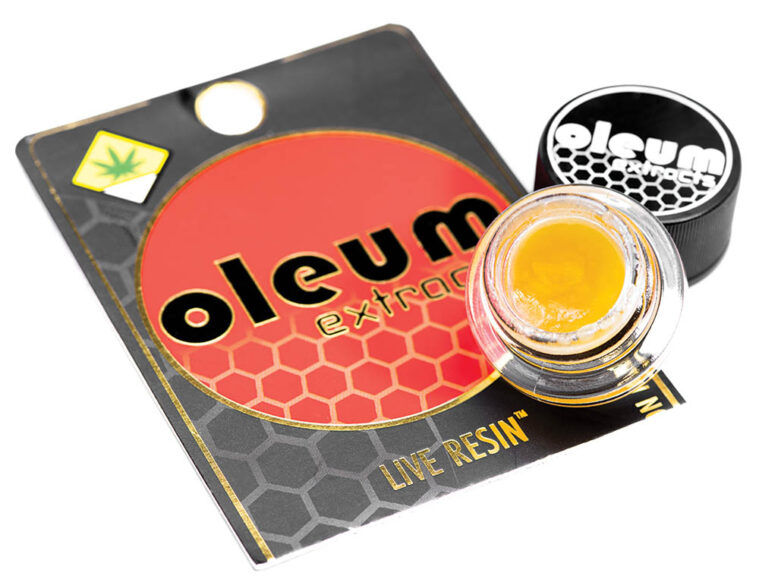 Raw notes of gassy chamomile and vanilla drift into a skunky haze that grips the senses and mind in a dreamy, stoned euphoria with a perfect amount of drooly sedation that's great for lazy summer afternoons.
---
Optimum Extracts
Sour Tangie Live Resin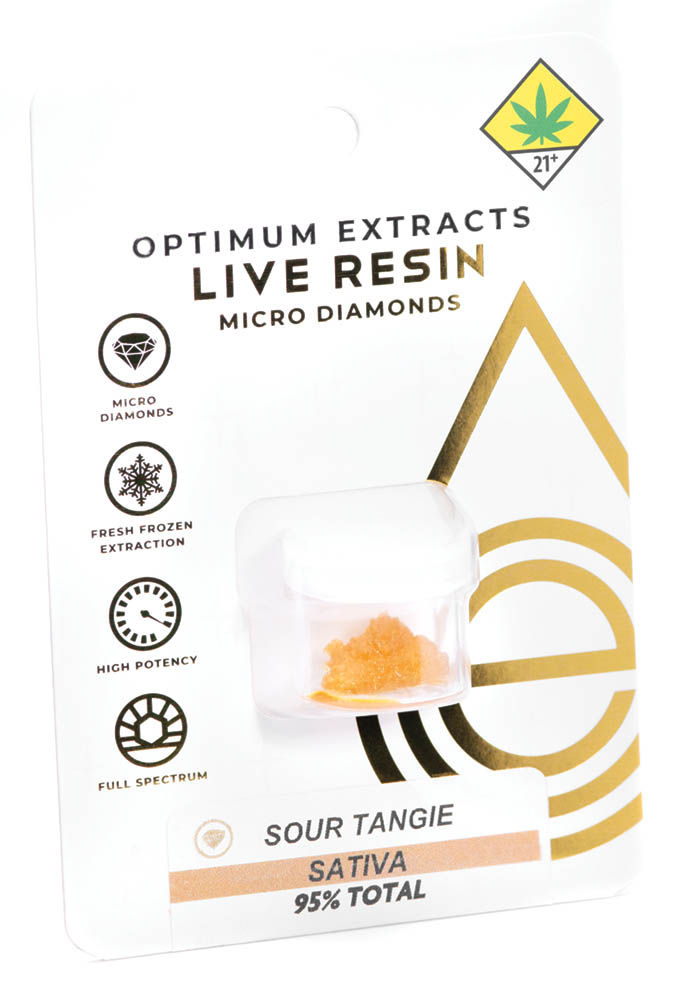 Freshly picked citrus and tangerines ooze bright terps with a lovely hint of grassy-Kush that balances the sweetness of this live resin – delivering an uplifting and distinctly energetic high that's great for starting the day on a high note.
64.7% THC | 6.7% Terpenes
@optimum_extracts_wa
---
Paris Cannabis Co.
Grandi Guava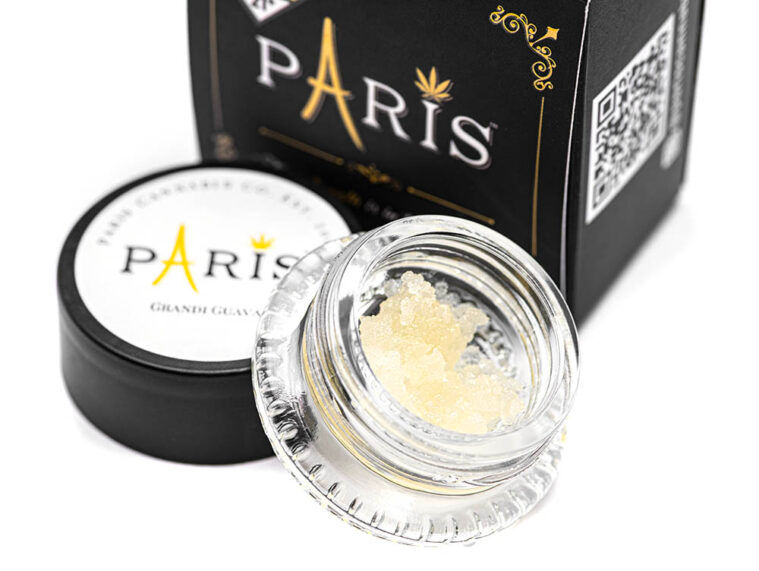 Light golden crystals glisten with sweet and mellow tropical fruit notes and a gentle tingle of gassy menthol that transports the mind to the tropics – delivering a syrupy-smooth vapor and a relaxed, cocktail-in-hand, toes-in-the-sand high.
---
Paris Cannabis Co.
Watermello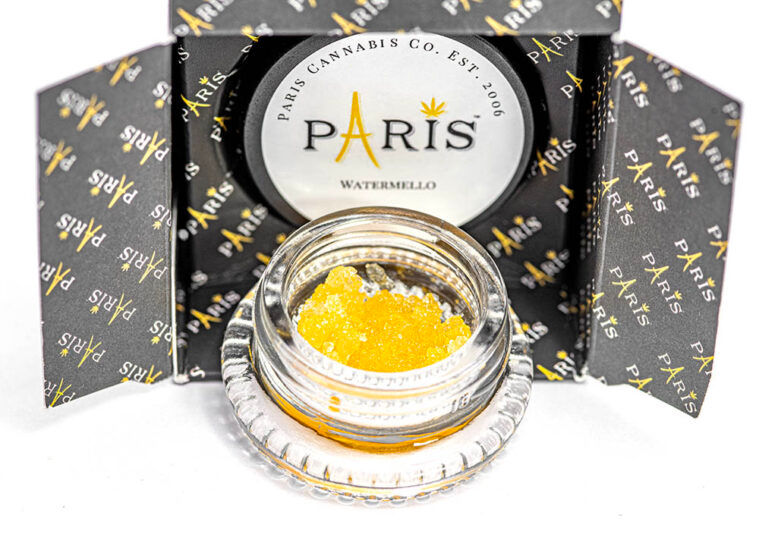 Bright melons meet sour gas in a sour patch version of watermelon, with a heady earthy-Kush-glue finish that delights the taste buds – dulling mental thought and physical feeling in a glowy and tingly high that's great for relieving daytime stress.
---
Painted Rooster
Dirty Zprite Cured Resin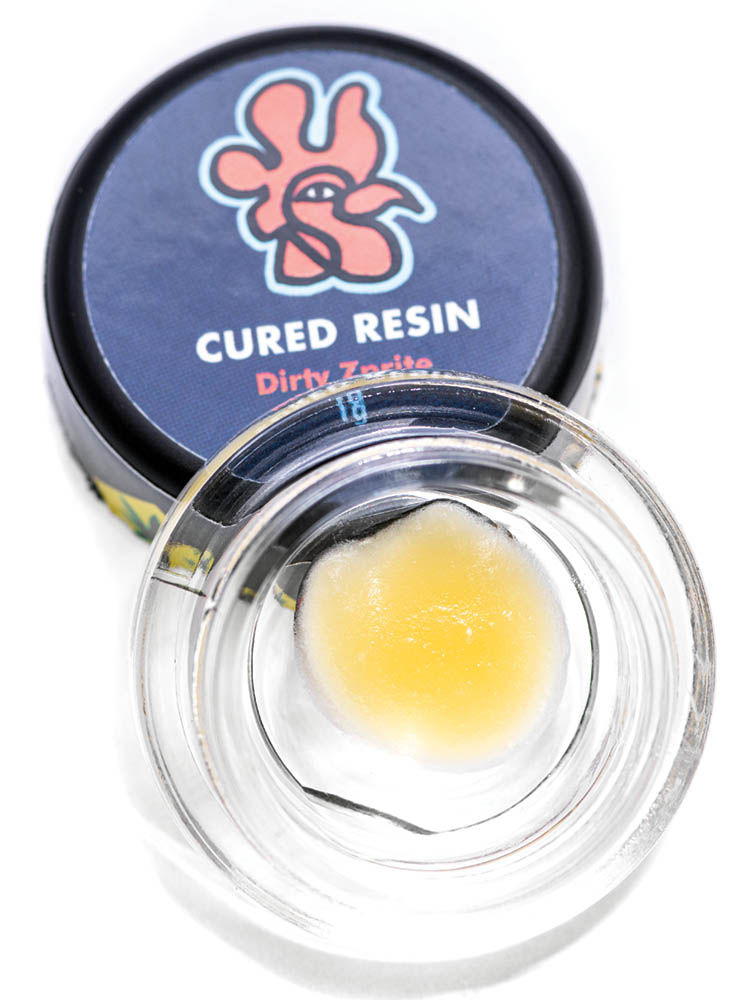 Light golden with a cured terps, buttery consistency, this effervescent resin has sweet lemon-lime notes with a gassy-piney finish that has a 7-Up with a Z terp garnish exhale – sending the head floating above a chillaxed body for an energetic and dazed daytime high.
---
Painted Rooster
Gouda Berry Live Resin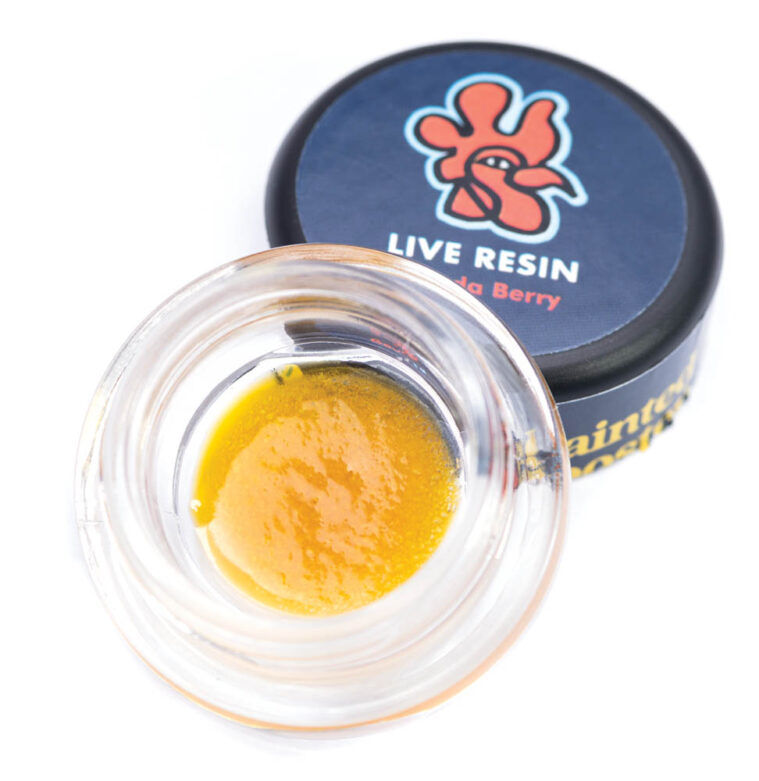 Big bouquets of rose petals and red berries on the vine dance with a gassy-fizzy-haze that dazzles the senses before smacking the palate with a sharp, creamy tang that slows time while enhancing sounds and feelings for a fun, in-the-moment buzz.
---
Lazy Bee
Miracle Alien Cookies Diamonds & Sauce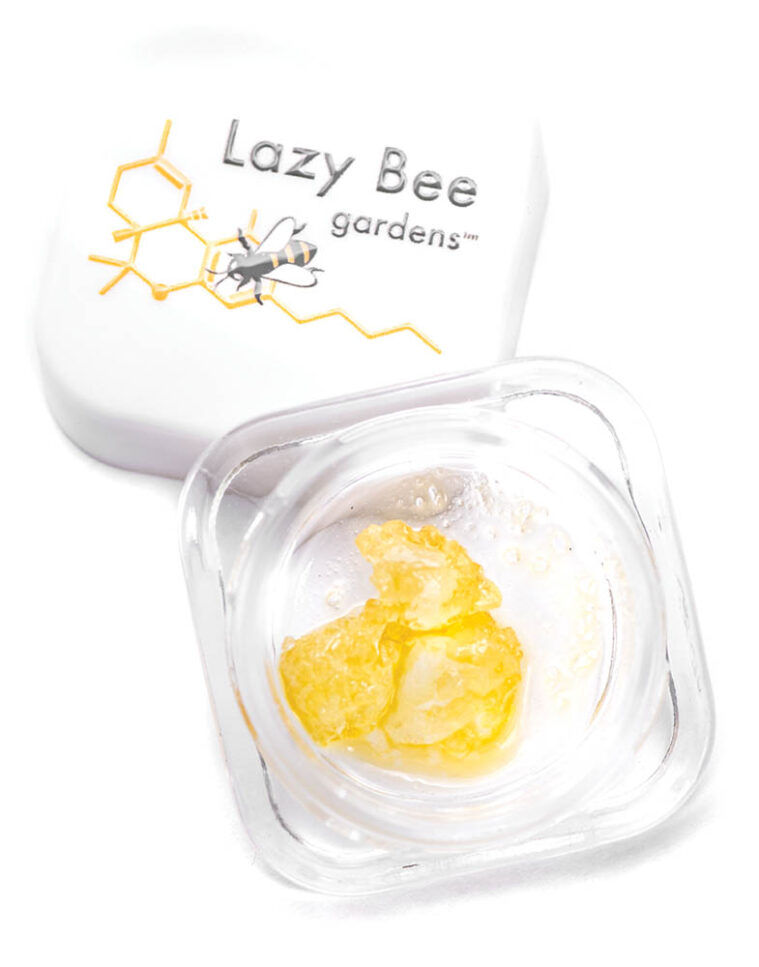 Sour-gassy-citrus jumps out of the jar with big, terpene-coated THCA diamonds that melt into a smooth, expansive vapor that grabs the chest in a high-THC buzz – as the creamy-pine and diesel terps light up the frontal lobes for a mind-melting, couchlocked body high.
82% THC | 1.5% Terpenes
@lazybeegardens
---
Mammoth Labs
Runtz of Eden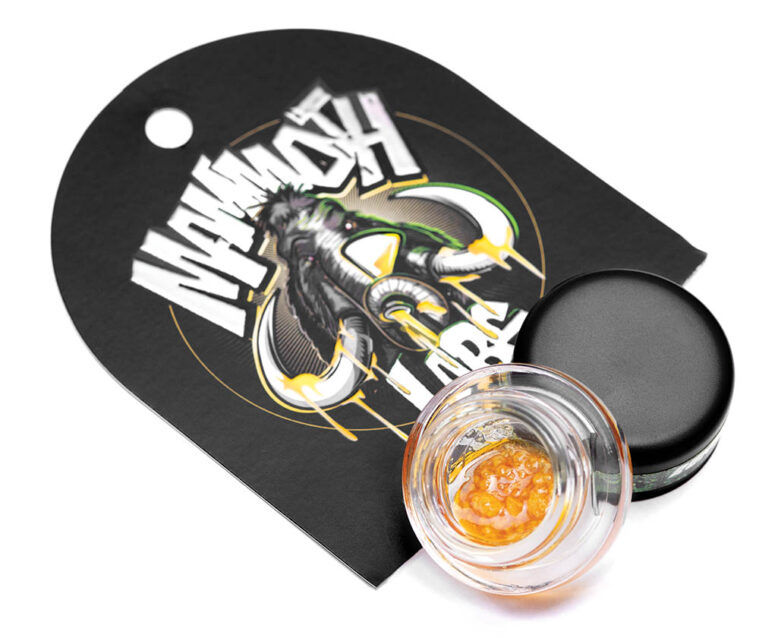 Fresh orange peels float in a creamy-gin-fizz that smells like an orange blossom cocktail – rushing into the mind with a watery eyed, frontal lobes buzz that brings giggly energy to a morning that's perfect for brunch – no alcohol needed.
---
Canna Organix
Jokerz Nectar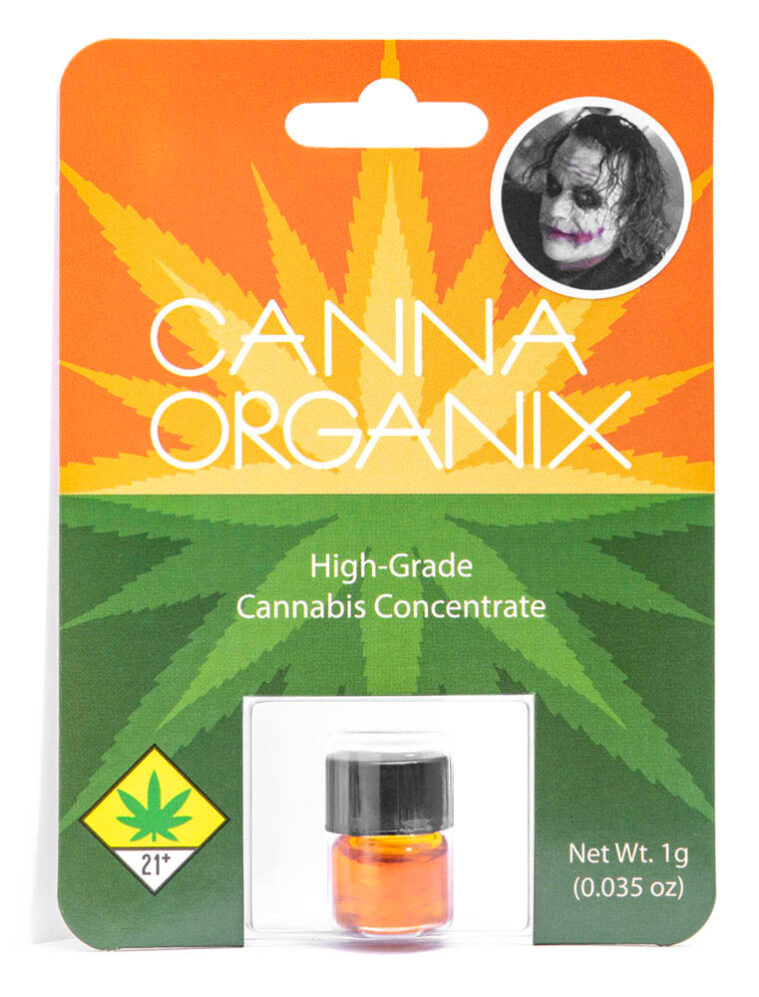 High terpene nectar will have you wondering "why so serious" as creamy-gassy-pickles with a lemon funk grip the mind – turning a frown to a smile with an energetic, but slightly disjointed high, worthy of the Joker.
60% THC
@cannaorganix
---
Svin Garden
Gummy Worms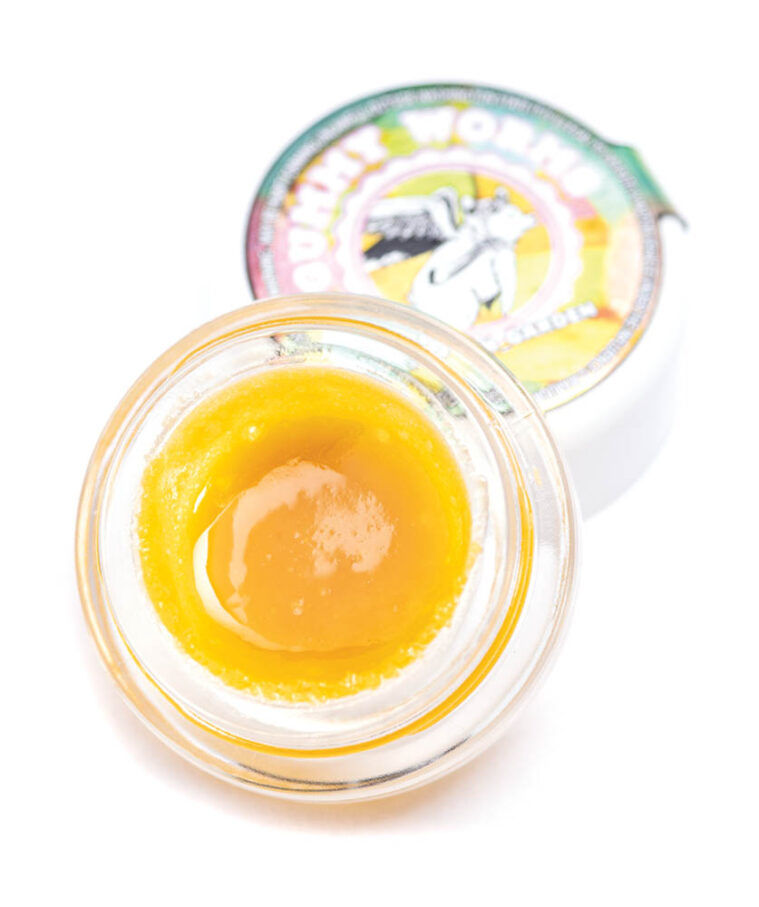 Sour gas melts into candied Kush with bright, lemony Z terps for a complex and sugary flavor that gets sweeter in vapor – sending a rush of cerebral energy that elevates the mood and relaxes the body for a fun summertime buzz.
---
Svin Garden
Golden Lemons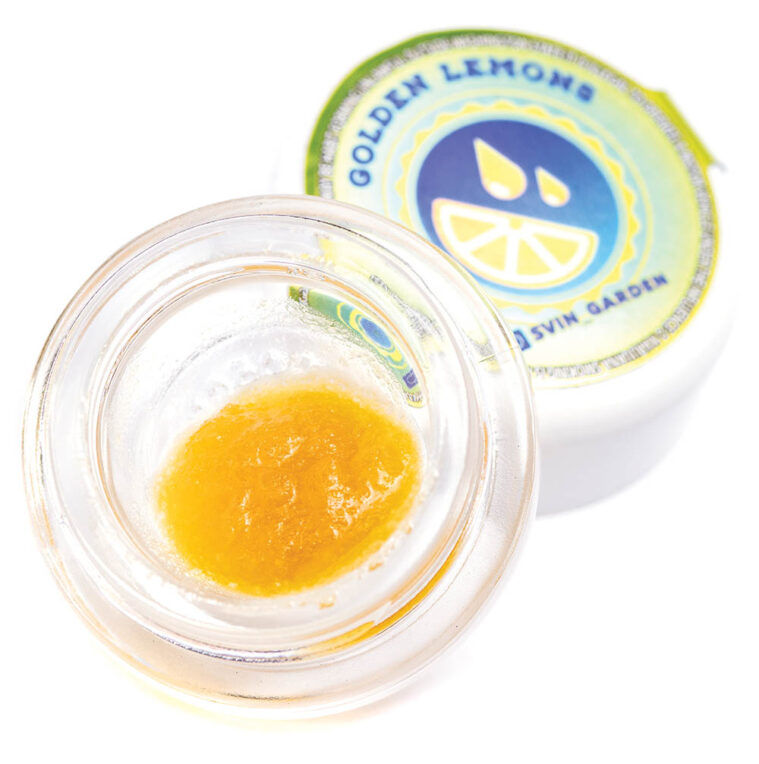 Brilliant raw lemon peels melt into a funky sour-vanilla-gas that has a complex, mouth-watering flavor – bringing a fresh melon exhale and a rush of zingy, euphoric cerebral energy that pairs perfectly with coffee and OJ in the morning.
---
Flawless Extracts
Casper OG Live Resin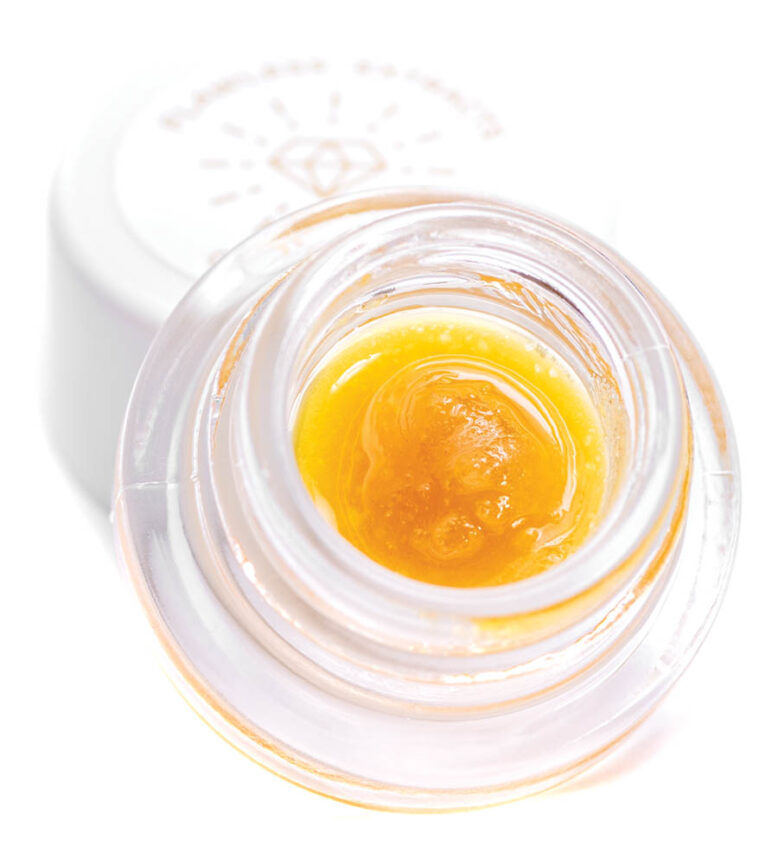 Bright eye-watering notes of vanilla-lemon-gas with a nutty-earthy-Kush finish that's both sweet and complex – exhaling with a rush of floaty, euphoric and giggly effects worthy of the friendly ghost moniker.
---
Lucent Extracts
Lemon Meringue Live Resin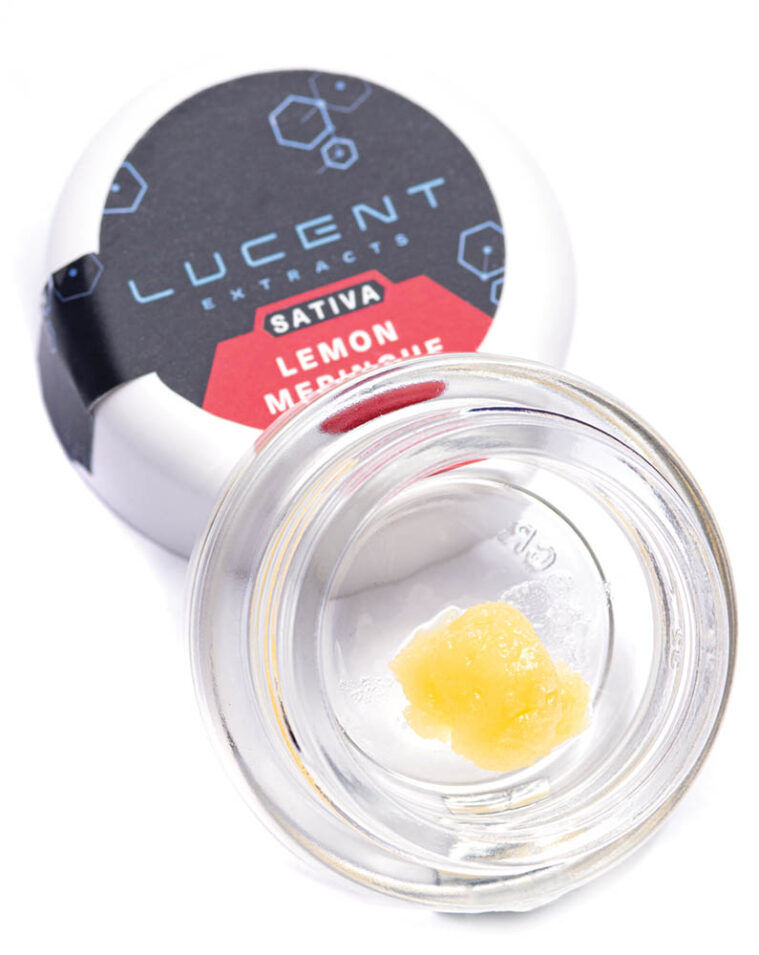 Candied-lemon terps zing out of the jar with a creamy-vanilla-gas that delights the mental senses while chilling the body and reducing anxiety in a sativa-leaning, chillaxed high that's perfect for daydreaming.
---
Seattle's Private Reserve
Royal Rainbow Shatter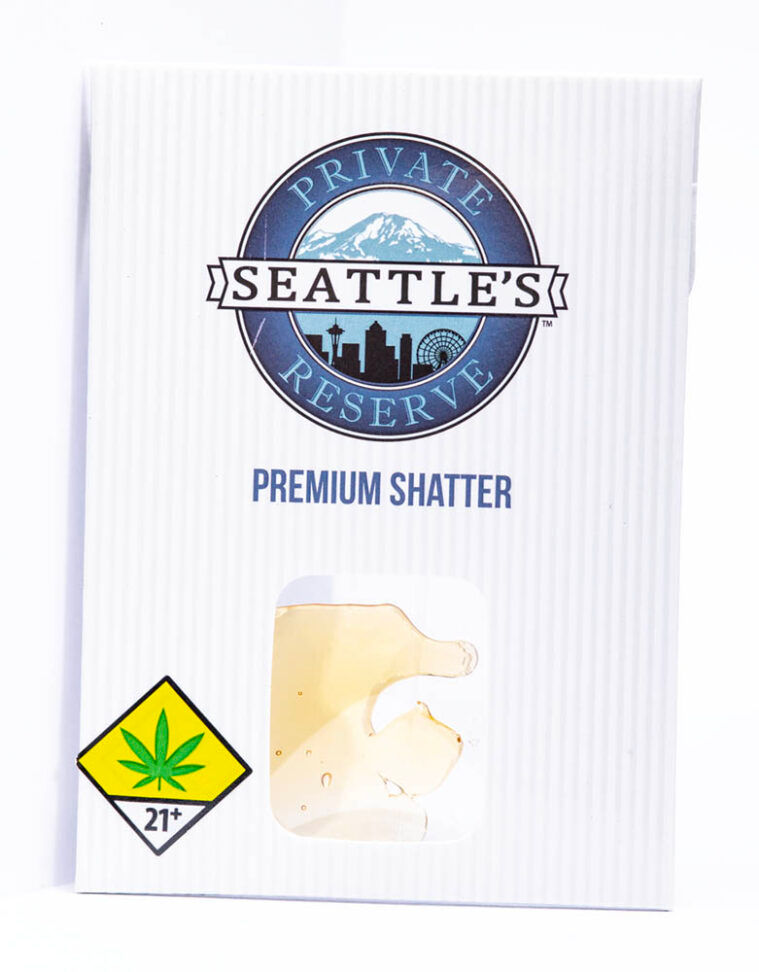 SPR brings the old school shatter tech with fresh strains and terps for a throwback dab experience that's fun and powerful. The shatter doesn't have a ton of bag smell, but the vapor is full of earthy-citrus-gas that tingles on exhale.
---
Seattle's Private Reserve
Orange Creamsicle Terp Badder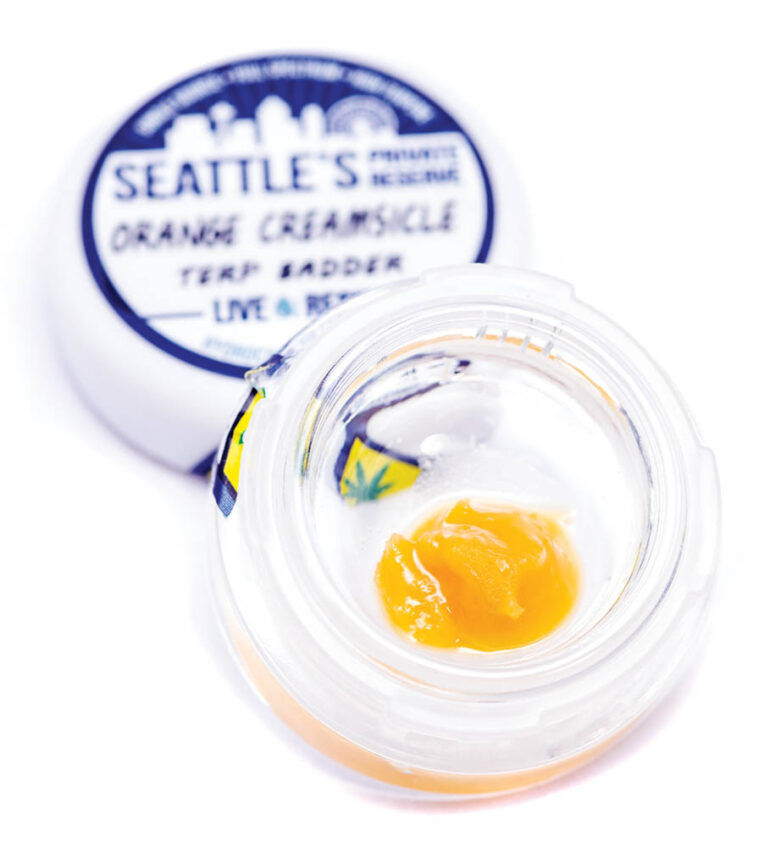 Dive into a summertime treat with a creamy-orange zing of citrus with a gassy-sour-glue finish that oozes from the golden badder and coats the palate in a low-temp dab – rushing into the senses with an 'ice cream on a summer day' buzz.
---
Refine & House of Cultivar
Apples & Bananas Loud Resin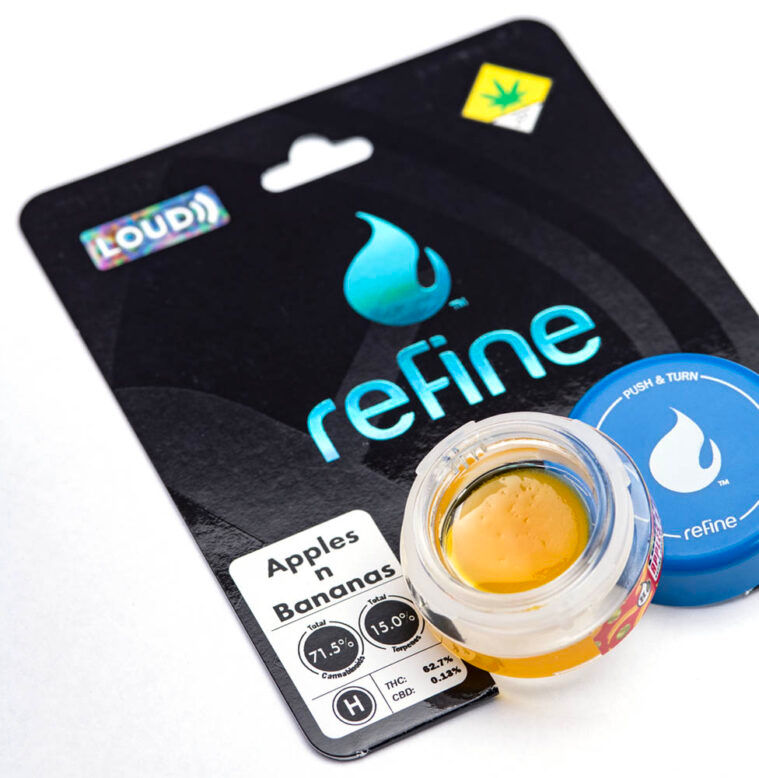 Two Seattle OG companies combine with a loud and funky, citrus gas that screams with green apple peels and creamy banana diesel, plus a syrupy-sweet and smooth exhale that rushes effects into the frontal lobes – melting the mind into a sedated puddle of euphoria.
52.76% THC | 15% Terpenes
@x_tracted | @house.of.cultivar
---
Plaid Jacket
Ethiopian Sky Cuddler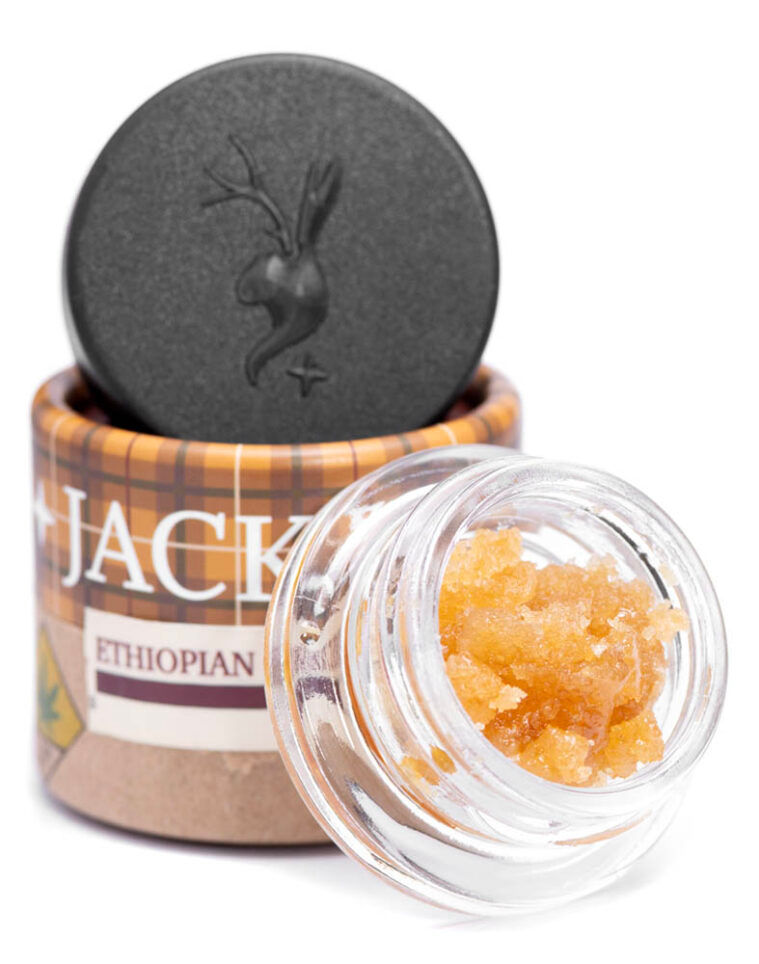 Intense notes of fermented and rotting tropical fruits waft out of glistening golden crystals, with deep notes of coffee, rubber and a dank funk that envelopes the senses – vaporizing with a sweeter flavor than expected and a floaty, 'touch the sky via YouTube drone videos from the couch' type of high.
---
Dank Czar
Alpine Guava Live Resin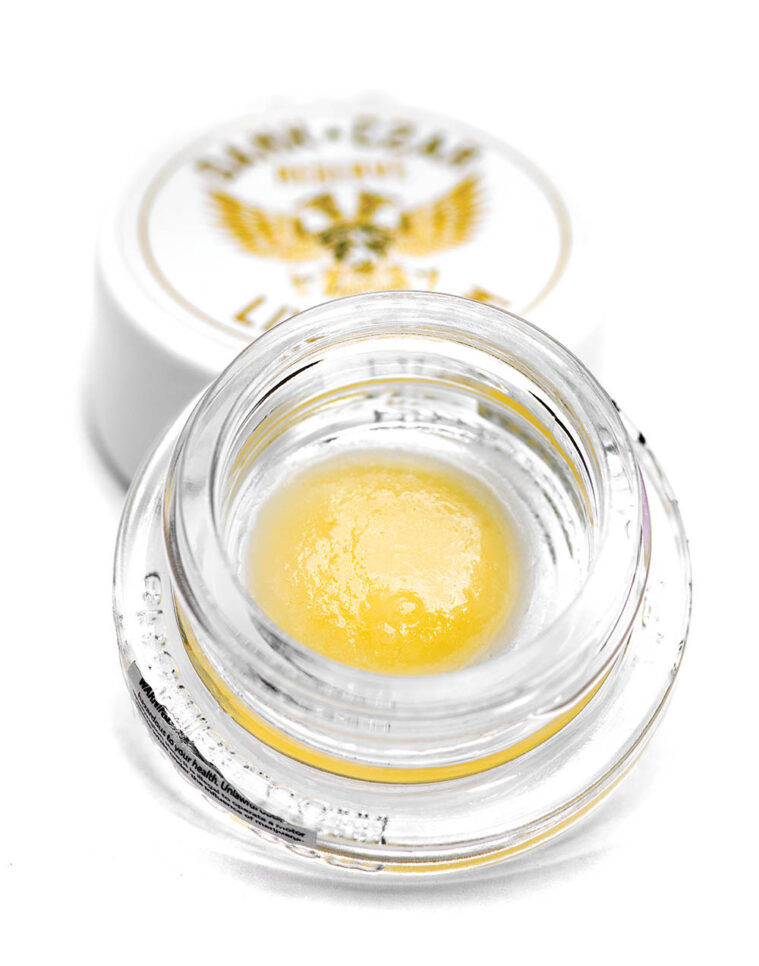 Fresh floral bouquets of tropical flowers and citrus fruit dance with a gentle, green apple gas that teases the palate before vaporizing into a mellow breeze of island terps – relaxing the mind and body for a mental vacation … no beach required.